Just when you thought you were going to plunge to your death at the bottom of a cliff. Will Smith hops in the front seat and safely drives you onto the beach, while Journey softly plays in the background.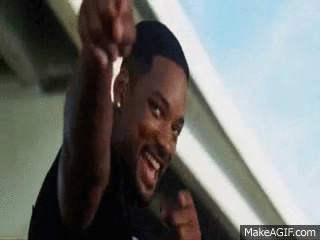 Riding shot-gun was no other than Phil Mutherfreakin' Kessel. Thank goodness he was running on all cyclinders tonight; which was greatly needed as Jake was slowed down by all the cash in his pockets. Another shining light tonight came from goal. Bubble-wrapped Murray was in control of his net and was excellent on his angles. Honorable mention goes out to the posts, who were in playoff form tonight.
Let's get into it –
The Penguins started the game with their same line-up from the Carolina game. Detroit arrived that morning into Pitt with Tomas Vanek, Happytoseeu, and the local JV team. As previously mentioned, they have an IR amount that could rival the gross national debt. Despite all that, Detroit was ready to play. They were the desperate team playing; they have not had a win in their last 4 games. DET got an early powerplay after a penalty by RICOOLA. It was an early scary moment when DET hit the post, but thankfully the PP ended without any goal. On another DET opportunity, Crosby had a great back check to prevent a 2 on 1. There were a ton of defensive lapses and Murray had to stand on his head. There were at least two point blank shots within 5 minutes. Murray could only hold back the storm for so long before the dam broke. Larkin shot a high riser over Murray's shoulder to continue his point streak to 12 games. The 1st period was full of a lot of set ups in front of the goal that no penguin could finish (Ex. Jake, Cullen, Pearson).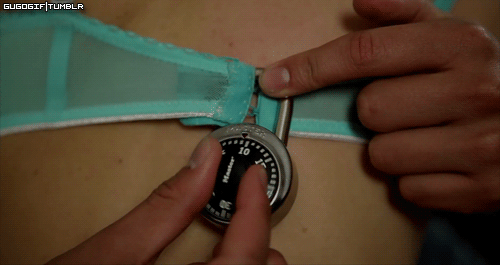 Errey made some idiotic comment about gravy. At least, it seemed so at the time. Turns out, the Pens still had gravy running through their veins during the first period.
Stats after one:

The second period started off with Howard stonewalling Sidney and Evgeni.  The Redwings really needed this win, and it showed.  The November Penguins were about to unpack their bags when suddenly the sun appeared, and down from Mount Olympus came Phil.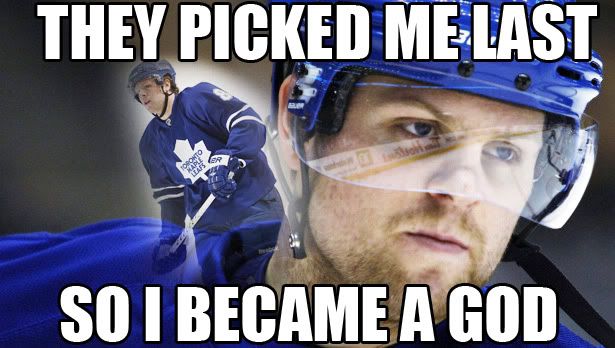 Kessel takes a puck up the middle, breaks Ericsson ankles, and skates in for a goal. I did not see that coming, I didn't even know he knew how to do that. I thought he would do his typical one-foot wrister. Nope, Phil must have been watching old time hockey videos. Maybe he snuck into Mario's video vault.
There was a sphincter clenching moment when Letang took a puck off his foot, but thankfully he was able to return to the game.   Daley tripped Pearson for a PP and Ricoooola was called in to replace Kris.  He looked a little hesitant with the puck, but he was willing to shoot from the point and also got his shots through.  Kessel was able to score on a rocket shot off Howard.
At some point Brazzer let a puck bounce off him…whatever.
Pens definitely worked out that gravy. They looked like an entirely different team that period… the December Penguins of wayyyyyyy back, uh, four days ago.
Stats after two:
It was a 3-1 game heading into the 3rd. Santa let me down again as the ghost of Lenin's past was playing with the puck at the blue line. Maybe Malkin is having a "Space Jams" moment, where little monsters stole his powers. Happytoseeu gets a freebie off a stupid error by Malkin. He flies by our defender and goes 5 hole on Murray. Malkin partially redeemed himself by winning a face-off that got the puck to Horny. Horny was able to deflect the point shot from, oh look, Johnson is alive.
With 3:32 left Howard goes to the bench. Off the top rope comes Kessel, to the sounds of people chanting his name. Kessel hits the post on the empty-netter; go figure. Who cares, though, he had a great night. Fans were chanting, "PHIL, PHIL", and "We Want Phil". A lot of energy and love tonight; maybe they should serve eggnog during intermission instead of beer. And then killjoy Brazzer scores an EN and Howard ends the game in net.
Game.Set.Deuces.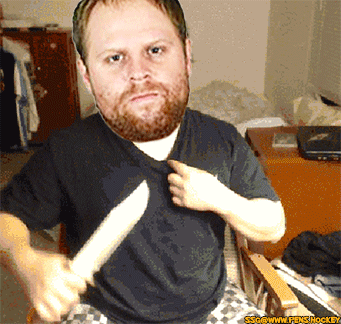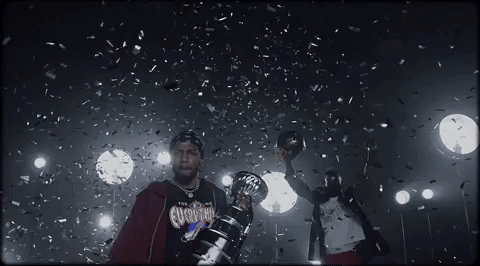 Four in a row. It seem like the Penguins always have 'one of those months' where they turn it on for real. This season, we got it for Christmas.
Guentzel got PAID, and good for him. 5 more years of that at a not-too-terrible cap hit? Hells yeah. Also, he timed the signing perfectly and didn't have to splurge on Gucci for the whole family at Christmas. Rutherford is a good man.
Pearson with a low-key quality night.
Brassard doesn't fit, despite his two goals.


Loading ...