I'm not sure there has been another Stanley Cup Finals game that was prefaced with more fish talk than hockey talk. Only in the SCF can storylines like that be drawn out for 2 days, and the good news is now there are 2 days off in between games for more drama. In case you missed it before the game, Ron Cook made his amazing return to hockey coverage by calling out Phil Kessel's 19 points… presumably because he just didn't feel like talking about catfish. Kessel would add an assist in this game bringing him to 20 points in 21 games, which is obviously dragging major ass compared to Crosby's 22 points and Malkin's League leading 26. Other than being completely wrong, full of words, edited and approved the article has no flaws.
Back to the real world, the Penguins are a funny team. They have this unique ability to absorb what other teams throw at them long enough until they can strike; it is like the old saying "if you come at the king, you best not miss." That is what the Penguins do. They know the other team is going to be swinging all out, but they fend off the punches and wait, and when they strike it changes the game.
The game started out with a little bit of hockey and a good amount of questionable (to put it nicely) calls that were both called and ignored for both teams. The officiating in the first period resulted in a NBCSN rant about it during the intermission, which obviously we don't pay attention to that shit but the average Joe tuning in to the Stanley Cup Finals does, not a good look for the NHL. After both teams figured out which breathing pattern was going to be acceptable in this one they got the wheels in motion and it was the Predators striking first, and this one would count. Pontus Aberg scored the goal and I am pretty sure he is a creation straight from J.K. Rowlings imagination.
no other way to put it, just a sick goal by aberg pic.twitter.com/gDWu5Mb2z2

— evgeni malkin's ego (@EvgeniMaIkinEgo) June 1, 2017
Sick name, sick goal, Nashville is fired up. The lead lasted for an entire 4 minutes before The Jackal made his mark:
JAKE GUENTZEL (11) Assisted by SHEARY (5) & KUNITZ (6) @ 16:36
Guentzel's 11 goals tie Marchand (2011) and Roenick (1990) for the second most goals scored by a rookie in a single playoff run. pic.twitter.com/PjvfdrW9VA

— Pittsburgh Penguins (@penguins) June 1, 2017
What a pass by Conor Sheary and a beautiful finish by Guentzel. Roenick and Marchand aren't the two people you would want to be listed with, so if I were Guentzel I would score another one soon….
The final 4 minutes of the period would end without another goal, and the teams finished with 30 shots (18 NSH, 12 PIT), matching the Penguins entire game 1 output just in case you haven't been beaten to death by that narrative.

This period started to get pretty chippy. Nashville plays like a team that has been bullied for years, and they get gritty pretty quickly. Pittsburgh has been to this side of town before however so they are far from intimidated by crosschecks and extra jabs. Matt Cullen was getting molested all shift long in front of the net, and then decided to show what the SCF feels like:
Don't mess with Dad. pic.twitter.com/cUz6GPkEfF

— Pittsburgh Penguins (@penguins) June 1, 2017
Nashville outshot the Pens 14-7 in the period but Matt Murray decided Pontus would be the only thing allowed to beat him.
1 Mississippi, 2 Mississippi, 3 Mississippi, 4 Mississippi, 5 Mississippi, 6 Mississippi, 7 Mississippi, 8 Mississippi, 9 Mississippi
JAKE GUENTZEL (12) Assisted by Rust (2) & Hainsey (5) @ 0:10
We love this kid. pic.twitter.com/HdTroLc5ZY

— Pittsburgh Penguins (@penguins) June 1, 2017
Team record for the fastest goal to start a period. NHL record for most goals by a US born rookie in post-season history. The Jackal ladies and gentlemen. Ron Hainsey with the huge play off the faceoff to chip it in to a flying Rust, and good God what a rebound by Rinne.
@PensOfAnarchy @penguins @PensHockeyBlog #LetsGoPens pic.twitter.com/lnz7GwyZ6I

— Miguel Culone (@MiguelCulone) June 1, 2017
The Predators had just enough time to regroup before the Penguins got another odd man rush:
SCOTT WILSON (3) Assisted by KESSEL (13) & CULLEN (7) @ 3:13
Wilson knocks one in net front! We can't stop smiling. pic.twitter.com/4cVXmEpjAz

— Pittsburgh Penguins (@penguins) June 1, 2017
15 seconds later Agent 101 was ending the night for Rinne
EVGENI MALKIN (9) Assisted by KUNITZ (7) & COLE (8) @ 3:28
Three goals… 3:18 apart. pic.twitter.com/BEQncEsgq7

— Pittsburgh Penguins (@penguins) June 1, 2017
Much like in game one Nashville found out what happens when you don't play 100% against the defending champs. They found out quickly why the Penguins are the defending champs. What a shot by Malkin, who was celebrating his sons 1 year birthday.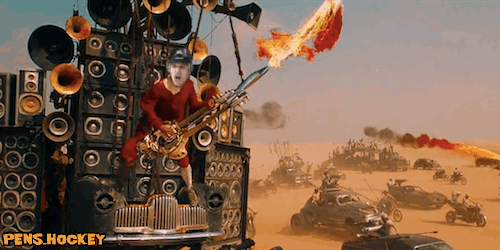 The Penguins didn't let up and Patric Hornqvist scored again a few minutes later, but the goal was overturned by a sketchy offsides review….what? Oh it went in favor of the Predators, hey guys, we are allowed to like the offsides review now, just not in the first game. The biggest disappointment with the goal being rightfully overturned was the waste of an awesome celebration from Horny, who is beyond fired up to play against his old boys. It will be even sweeter if he scores a GWG in Nashville.
The Predators didn't know what to do so they got chippy. Malkin and Subban hugged or something for an extended period of time, something that has been brewing between those two for both of the first two games. Maybe Malkin remembers Subbans injury to Jordan Staal as well as the rest of those booing him in Pittsburgh. Either way, up by 3 goals taking Subban off the ice is nothing but a win for the Penguins. The Predators couldn't get out of the hole and the clock slowly clicked down.
GAME
---
THOUGHTS:
Mike Dildobery saying after the game the Penguins have played 2 good periods out of 6. While that isn't entirely true it doesn't matter, all I see is a 2-0 series lead.
11 powerplays in this game, 4 for Nashville and 7 for Pittsburgh. No goals. Special teams are so important in the playoffs though.
Matt Murray played with excellent positioning the entire game, seeing and catching pucks he had no business being able to see. He also picked up his 20th postseason win:
Kudos to you, @mattmurray_30. That's some pretty impressive company to keep at age 23. 👏👏👏 pic.twitter.com/Apy6ewDfzh

— NHL on NBC (@NHLonNBCSports) June 1, 2017
Geno quotes are just the best:
Malkin: "We score one and we don't stop. That's our game. Never stop." pic.twitter.com/tcHyEBu5W8

— Pittsburgh Penguins (@penguins) June 1, 2017
The series shifts to Nashville and the Penguins are in the perfect situation. This series isn't over, far from it, but a win in one of the two games in Nashville will just about do it. The Predators right now need to win 4 out of 5 against a Penguins team that can taste greatness. Nashville will play with everything they have on Saturday night. Wouldn't that be a fun game for Matt Murray to absolutely steal? Buckle up bitches, the Pittsburgh Penguins are 2 wins away.