So I am assuming, just assuming here, that you aren't standing on the edge of any bridges this morning, eh? There's a song that talks about this single mother driving on Christmas eve and then she hits some black ice and gives up on life. It is rumored the Mike Sullivan used the song in his pregame speech, we got a snippet:
**while looking at Murray**
I believe in your glove hand
We can't do this on our own
Our defense is slow
So give us one more stand
And lead us down the road we're on
Jesus, take the wheel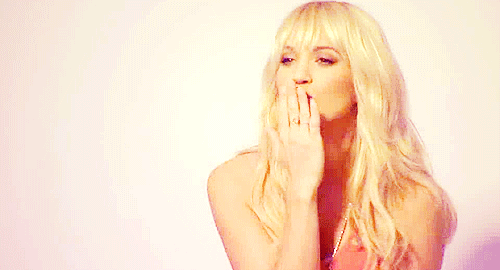 SO here we are. The Pittsburgh Penguins that were getting out fancy statted, out played, out regular statted, out hearted, out outted, out championed are one win away.
ONE.
WIN.
AWAY.
There is something we have learned between the Ottawa series and now this one, and that is you cannot give Mike Sullivan and this coaching staff/video team 2 days off with game footage. They look at game footage like an Asian looks at calculus. We saw the staff make adjustments between the two road games in Nashville but there were still some issues, though things looked positive in game 4. Then after 48 hours of Netflix and Phil binge watching Nashville's forecheck the Penguins made the Nashville Predators look like they had no business being in the arena last night. The breakout the Penguins designed was so smooth and seemingly effortless, it's why we call him Silky Sully. I'm getting word that we don't call him Silky Sully, sorry.
The Paint Can was everything we were hoping it would be as most of the fans were standing to start the game and after some quick pressure the Penguins were getting an early powerplay. How many times have I said that if they just scored on that powerplay right there the game could've changed? Well….
JUSTIN SCHULTZ (4) Assisted by CROSBY (17) & HORNQVIST (4) @ 1:31 PPG
SNIPE! From behind the #StanleyCup Final logo!

Schultz now has four points (2G-2A) over his last four home games. pic.twitter.com/ayh68hw1Gq

— Pittsburgh Penguins (@penguins) June 9, 2017
Simple formula, get it to the point and shoot. Hot Damn. The crowd was relentless with the noise and you could tell that the Pittsburgh Penguins we have been looking for all series were here. 5 minutes after the first goal the Rusty Clutch shifted into gear:
BRYAN RUST (7) Assisted by KUNITZ (8) & DALEY (4) @ 6:43
He doesn't look Rusty to us!

10 of Rust's 13 career playoff goals have come at home. pic.twitter.com/8mSbStEY0a

— Pittsburgh Penguins (@penguins) June 9, 2017
Just going to Backhand Snipe City boys. Just throwing up the celly boys.
Pure joy from @rustyyy_92 (and all of Pittsburgh). pic.twitter.com/5h9YhIxBzE

— Pittsburgh Penguins (@penguins) June 9, 2017
We've been on the other end of this in game 3 when Nashville had the lead and you felt if Pittsburgh could just hold on through the period they could regroup. Nashville had similar thinking in this one and were trying to scrape by and escape only down by 2. The problem is you woke up the bear. Don't wake up the bear, Nashville. Bears eat fish.
EVGENI MALKIN (10) Assisted by KESSEL (14) & HAINSEY (6) @ 19:49
GENO MACHINO! @malkin71_ leads the NHL with 27 points (10G-17A) in the playoffs. NBD. pic.twitter.com/Cm3GNGaEPr

— Pittsburgh Penguins (@penguins) June 9, 2017
How not to defend Kessel and Malkin, leave an opening to the goal. Also, three straight goals to Rinne's glove side but we won't talk about that because it doesn't fit the narrative.
The hype is real. pic.twitter.com/UiKwO7q55a

— Pittsburgh Penguins (@penguins) June 9, 2017
The period was over. The city of Pittsburgh was rocking, we cannot report on the true decibel level of the crowd yet, however.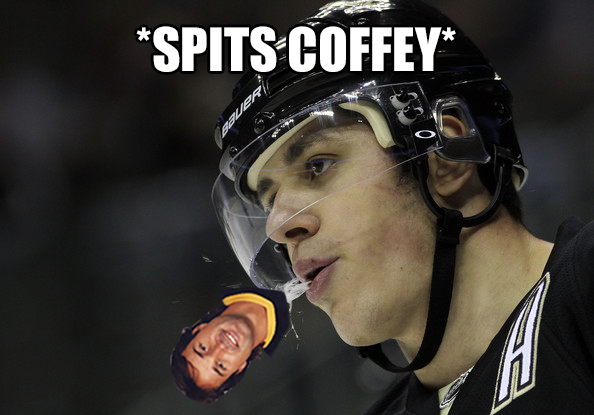 What do you do in a 3-0 game when your offensive juggernaut hasn't been able to fly free in the last 4 games? You cannot ground a bird that's meant to fly, Nashville. 1 minute into the period the Penguins made Petey L wish he was still in the locker room chugging PK Subbans mouthwash.
CONOR SHEARY (2) Assisted by CROSBY (18) & GUENTZEL (8) @ 1:19
We have a feeling a birthday wish just came true… pic.twitter.com/f4NuPbklPR

— Pittsburgh Penguins (@penguins) June 9, 2017
Oh just Sidney Crosby finding people on his backhand, nothing to see here. Jake Guentzel ties the all-time rookie points record for postseason points with the assist, so there's that too.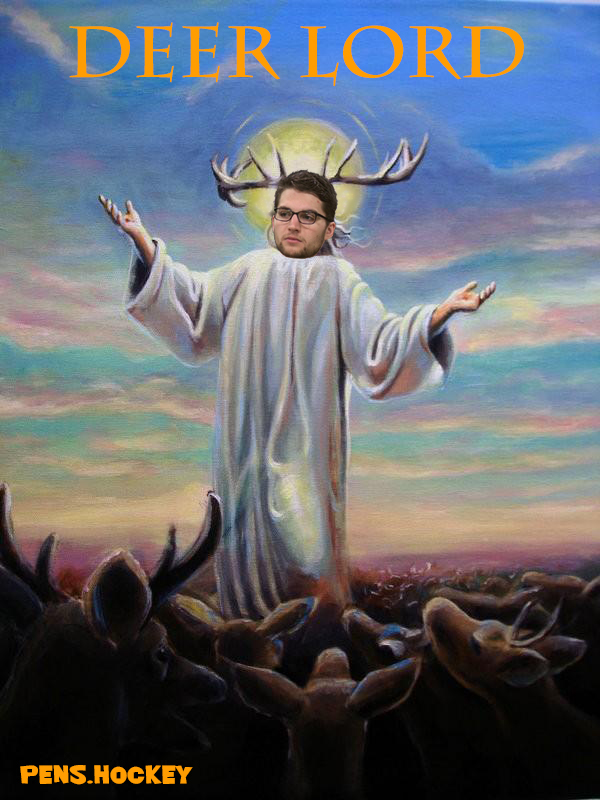 He guaranteed a game 7 win in Washington. He guaranteed a game 5 and 7 win against Ottawa. He said that the Penguins would play with power in this game, and he said the Kessel would score. He doesn't always make predictions, but when he does, you better watch the fuck out, he is the NHLs #101:
PHIL KESSEL (8) Assisted by MAATTA (6) & CROSBY (19) @ 8:02
Kessel goal pic.twitter.com/9Nw6LLgFZG

— steph (@myregularface) June 9, 2017
Somewhere saved on a computer in DKs office a paragraph is written about how Kessel conveniently only shows up when it's a 4-0 game.
Oh yeah, I forgot to mention that first ballot hall of fame goaltender Pekka Rinne was pulled again, my bad.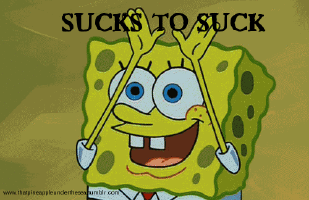 Alright, so it's 5-0, you've sent a message, now how do we really give it to them?
RON HAINSEY (2) Assisted by MALKIN (18) & KESSEL (15) @ 16:40
A goal, an assist, and a huge hit. That's a Hainsey hat trick. pic.twitter.com/ns3PbdrH7l

— Pittsburgh Penguins (@penguins) June 9, 2017
Evgeni Malkin get out of here with that pass. Ron Hainsey scored. What a team. Happy Friday everyone!
When you question my legacy:
Sidney Crosby gives PK Subban the world's worst CPR lesson pic.twitter.com/FUieqHKBHy

— Pete Blackburn (@PeteBlackburn) June 9, 2017
I don't care what anyone says, we were all Sidney Crosby right here. This was Sidney Crosby, the man that has taken sticks to the neck uncalled, the man that is constantly abused uncalled regardless of what people think, the man that in a "legacy defining" game stepped up to the plate and dragged his balls across Nashville's collective faces. He was here to remind everyone, the entire league that he is the best, and that he isn't afraid to put your loud mouthed star into the ice. Homer glasses on or off I don't care, this game is a prime example of why all of those people that "hate Sidney Crosby" will regret hate tweeting during the career of one of the best to play the game.
There was a play in the third period that in my mind brings everything together. Nashville was obviously upset and getting chippy and the Penguins were responding which was good to see. Then with about 4 minutes left the Penguins send the puck down for an icing and 2 Predators stay in the zone hacking and slashing with the Pens defense. Meanwhile Patric Hornqvist beats out the icing call. In a 6-0 game with 4 minutes left Patric Hornqvist is beating out icing calls. If that doesn't make you appreciate your team then you need to switch to competitive chess. That my friends is the heart of a champion. That heart has this team one win away.
---
THOUGHTS:
Have we given Trevor Daley enough love in these playoffs? The dude couldn't play last year in the SCF and he is making the most of it in this one. Just a solid performance by the veteran.
I know we are all high on Pensboners right now, but this series is not over. Just a friendly reminder so we don't go too overboard with the parade plans. The Penguins need to come out and play one more game like they just did and they get two chances to do it.
Malkin with a Gordie Howe hattrick. As much as Sidney Crosby is under-appreciated because fans hate him so much, it is almost criminal how overlooked Malkin is. What a performance. He talked the talk, walked the walk, he is score.
The Stanley Cup will be in the building Sunday night. The Pittsburgh Penguins will have a chance to lift it, again. What a time to be alive.
The Penguins have scored 6 goals on every team they've played in the playoffs except for the Blue Jackets.
I know what you're waiting for……