Once you've gotten to three wins in the Stanley Cup Final, every minute that passes is another step closer to lifting the Cup.  Every shift becomes a matter of victory and defeat.  Every hit, every shot, every save is a chance to push your team to glory and send the other team to agony.  Those in the crowd implore their team to success while doing everything to curse the opponents'.  Everything is at critical mass.
There are two opposing, largely intangible forces at work tonight in Game 6.  On Nashville's side is their home record in the playoffs.  Their fans are energetic and impassioned, their goaltender is actually hard-to-beat, and the Predators have been largely unbeatable as a result.  On the other side is Pittsburgh's history in Cup-clinching games: they're 4-1, 4-0 if you discard their loss to Detroit in 2008, which you should because the Penguins weren't leading that series. In the Crosby/Malkin era the Penguins are 4-0 in games on the road when the Stanley Cup is in the building, including the Petr Sykora triple OT goal in game 5 at The Joe in 2008.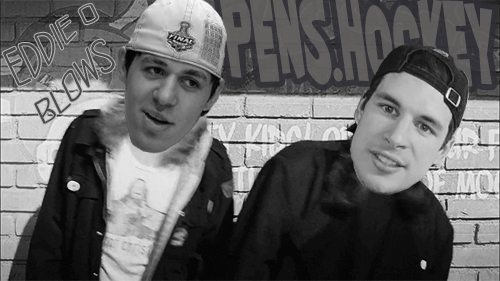 It is crystal clear that home ice has meant everything in this series.  After getting smoked in Games 1 and 2 in Pittsburgh, Nashville returned the favor and lit up the Penguins in Game 3 and 4 only to be run out of the PPG Paints Arena in Game 5.  If Pittsburgh is going to win Game 6, they're going to have to look better than they have in their previous trips to Nashville when they accrued just two goals.  It's a bigger challenge than those they faced in Detroit in 2009 and San Jose last year largely because Nashville plays much more strongly at home than those other teams had.  It also doesn't help that after Game 5, which featured two unsportsmanlike conducts, four fightings, two misconducts, and a match penalty, it could not be clearer that these two teams have had just about enough of each other's shit.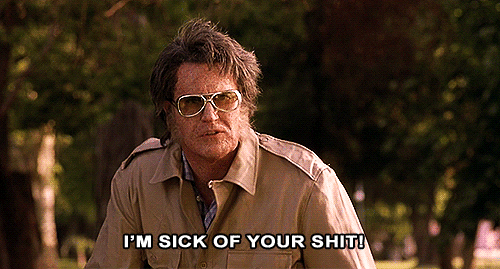 Of course everyone has seen it already, but this shit is too funny to pass up. In the exchange between Crosby and Subban where Subban claimed Crosby told him he had bad breath, here is what was really said:
The actual audio from Subban and Crosby's exchange at the end of Game 3. Safe to say these two don't like each other. pic.twitter.com/fUzINdkVJH

— Gino Hard (@Ginohard_) June 10, 2017
In order for Pittsburgh to flip the script and win Game 6 on the road, Matt Murray has to be lights out.  He doesn't necessarily have to outperform Rinne, but he certainly has to be better than the 4.01 GAA and .862 save% he's posted in Nashville.  Much has been made about whether Nashville has found a hole in Murray (CBC highlighted Murray's glove-side, two feet off the ice), but Pittsburgh's defense and back-checking also left him hanging too often (all those odd-man rushes, oy) and that has to be improved.  Whatever is spurring Nashville to be as aggressive as they have been at home has to be negated by a stifling Penguins defense which hasn't been seen much of in this series. I would look for an aggressive Pittsburgh backcheck tonight to take some pressure off of the defensive corps; players like Kunitz, Hornqvist, Rowney, Wilson, etc will most likely be told to play a 200 foot game and hit everything in yellow. Much like the Ottawa series the Penguins started aggressively pursuing the Nashville defense in games 4 and especially in game 5. They have to continue that tonight, as a player just knowing you are going to get hit every single time gets in your head, and all the Penguins need is a few of those moments to turn into season ending mistakes for Nashville.
The easy assumption to make is that tonight's game will be a low scoring affair; Pittsburgh's last two Cup-winning games were 2-1 and 3-1 (with an empty netter).  Of course, the previous four games in this series have been anything but low-scoring affairs with the victors amassing an average margin of victory of 3.6 goals, but Pittsburgh doesn't need a free-wheeling, wide-open game to win the series and Cup tonight, they just need one more goal than Nashville and they need to hold the door shut until the final buzzer sounds and Nashville's fans litter the ice with whatever they feel is necessary.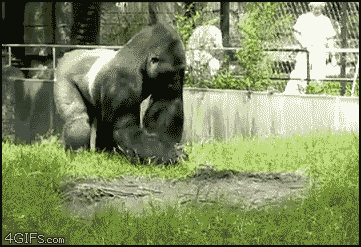 It's going to be the biggest challenge this Penguins team has faced.  A hostile home crowd, an opponent which is nigh-unbeatable at home, and an always-difficult-to-attain fourth win.  It was already a challenge enough without their leading defenseman and in light of the fact that going back-to-back has not been done since the lockout.  However, this is the best Penguins team we've seen since the early-90s.  When they're at their best, they cannot be beaten even by the most aggressive of teams in the most antagonistic of venues.  The defense features a mishmash of top-four and top-six players, no real standouts amongst them, and the forward corps led by Sidney Crosby, Evgeni Malkin, and Phil Kessel already know how to perform in the biggest games of their lives.  They have a goaltender in Matt Murray who could have his second Cup in his young career.  With the exception of Jake Guentzel and Ron Hainsey, the main men on this team have all been here before and know what it takes to win the Cup.  It takes teamwork, tenacity, patience, and the understanding that they have to take things one step at a time. Chris Kunitz summed it up perfectly yesterday when he said that just knowing that a win brings you to your ultimate goal is enough to push you to play the best game of your life.
In 2007-2008 Sidney Crosby played in 20 post-season games, the 20th of course ended with Detroit lifting the cup. In 2008-09 Sidney Crosby played 24 post-season games, the 24th ending with his hands on the beautiful chalice. In 2015-16 Sidney Crosby played 24 post-season games, a familiar ending to the only other time he reached that number of games played. Tonight is the 87th game of the 2016-17 post-season. There is a high of 87°F in Pittsburgh. It is Sidney Crosby's 24th game of the post-season. The Cup will be in the building.  The Pittsburgh Penguins have everything they need to win it again.  Now all they have to do is go and do it.