The Penguins made a little trip to Montreal for a Hockey Night in Canada rematch with the Montreal's. Matt Murray not only traveled with the team but was allowed to be Casey DeSmiths backup, which is basically saying Murray has been cleared to play but Sullivan wants to ride the goalie who didn't give up 5 goals in the last outing. All other combinations were as expected according to our gameday that you should've read because Chris has been destroying the gameday content this year.
Sullivan went crazy and changed up everything for this game:
Let's shake things up a bit. #LetsGoPens pic.twitter.com/TQDvT8nCTK

— Pittsburgh Penguins (@penguins) October 13, 2018
The Penguins started their first road game of the season with a little jump in their step as they were apparently not phased at all by the silence of the Bell Centre. Both teams exchanged looks, and as we've grown accustom to in this early season the Habs threw more shots on goal than the Pens, but both goaltenders kept their teams alive.
After a little back and forth the puck was on Daniel Sprong's stick as he navigated up the boards. Despite the puck looking like it was replaced by a 50 cent bouncy ball from the Pizza Hut mystery egg machine Sprong somehow managed to flip the biscuit in front to Dominik Simon. Simon, for the first time this year, did not mess up the chance:
Dominik Simon Assisted by Sprong (3) & Letang (3) @ 3:13
https://twitter.com/penguins/status/1051253196935565312
Great effort by Sprong to stick with the puck even after the play appeared to be broken. Even better finish by Simon.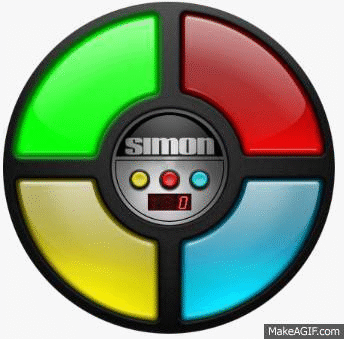 Play continued the way it was before the goal and all was going well until a collision along the boards left Justin Schultz without an ankle
Schultz injury. I'm no doctor, but ankles are not supposed to bend that way pic.twitter.com/hcl4liWA2z

— 2spooky4G (@G_Off817) October 13, 2018
As a near doctor I will just say this about the prognosis, Yikes. If Schultz escapes with two torn ligaments he will be lucky (and that's still 6-8 weeks), but the knee also twisted during the fall. This could be anything from a 2nd degree ankle sprain to and ankle sprain with an MCL tear. God speed Mr. Schultz.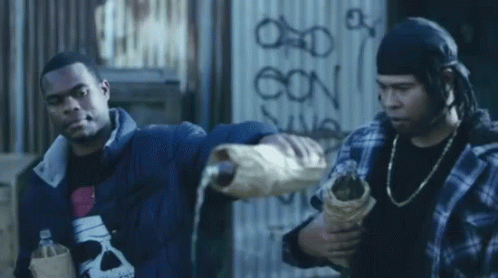 The boys would regroup with 5 defenders to finish the period. Before it was over we saw Malkin busting into the zone with speed and pulling up inside the blue line for the 137th time this year. He made a quick pass to Phil that should've been turned over except Phil is a magician. Kessel carried the puck 10 feet before putting a beauty on the tape of Letang who brought the Kris Letang Redemption Tour to Montreal:
Kris Letang (3) Assisted by Kessel (3) & Malkin (6) @ 15:16
https://twitter.com/penguins/status/1051260593003536384
If you don't love the shot first mentality Letang is carrying around then you're just looking for a reason to hate him. This play was half a second away from failing again, and it's become super easy to defend. If Geno is carrying the puck on the right side he is going to pull up and drop the puck to Phil. Now that this worked he will continue to do it.
Nothing else happened and the Pens would take a 2-0 lead into the room.
So far, so good. pic.twitter.com/EWYf0n42dN

— Pittsburgh Penguins (@penguins) October 13, 2018

The 2nd period started and the Habs cut into the 2 goal lead before most of the fans at the Bell Centre had returned to their seats with their poutine.
Total broken play and a little puck luck gives Tatar the bagel breaker pic.twitter.com/hTxcsPlqSc

— 2spooky4G (@G_Off817) October 14, 2018
Just eleven seconds into the period, a bouncing puck like that is impossible to pick up for a goaltender. Interestingly nobody blamed DeSmith for not being able to save an unpredictable shot.
The Penguins did exactly what you don't want to see and fell back on their heels. The Canadiens used the momentum to make the Pens look like a practice squad as they reminded us that there isn't an easy team in the league. The Montreal's would eventually tie the game.
***Couldn't find a gif of it, oh well***
With papa Sully pissed off surely the Penguins would start playing like a more cohesive team. This would become wishful thinking as instead they became irresponsible and took some penalties.
jk that's a bad goal pic.twitter.com/1sPuLRvF5A

— 2spooky4G (@G_Off817) October 14, 2018
First powerplay goal against this year, 2 goal lead gone in 8:41, #notgoodbob.
As the Pens were drowning the Habs couldn't resist their Canadian ways and threw over a lifesaver by taking a penalty. The top unit took over, Phil was calling for the puck, rule number one is give Phil the puck if Phil is calling for the puck.
Phil Kessel (4) Assisted by Crosby (4) & Malkin (7) @ 11:14 PPG
The wrist shot of an angel. pic.twitter.com/JmVwnUClud

— Pittsburgh Penguins (@penguins) October 14, 2018
Not sure how you let Kessel walk down broadway like that, and man does he make this shot look stupid easy. Evgeni Malkin, not one of the NHLs top 100 player with a milestone on the assist:
With two assists tonight, Evgeni Malkin has tied Jason Arnott for 100th place on the NHL's all-time points list at 938. pic.twitter.com/pHiRzNaIeD

— Penguins PR (@PenguinsPR) October 14, 2018
With the bandaid applied the Canadiens didn't stop, fortunately DeSmith was standing tall. At one point Letang rang one off the post that wrapped around and resulted in a 3 on 1, that "1" was Kris Letang
One goal, one assist… and then this.

Nice one, @Letang_58. pic.twitter.com/oxJLsMWyRK

— Pittsburgh Penguins (@penguins) October 14, 2018
Letang with some serious hustle and a great play to prevent the Habs from registering a shot. A few minutes later Letang went for a clear that hit the ref, the ref appeared to have said something to Letang and that set him off. Not sure what was said to Letang, more curious as to why anything was said to Letang.
Following the chirping Simon was called for tripping then Hagelin for a delay of game and the Habs would be 5 on 3 for the rest of the frame. Despite an interesting formation by le Habitants the Pens penalty killers, Bryan Rust and Jack Johnson in particular, were surgical in their dissection of the Habs plan. Huge kill to keep the game tied after two.
Numbers after ✌️. pic.twitter.com/XGCAFl6sZl

— Pittsburgh Penguins (@penguins) October 14, 2018
Pens outshot 19-4 in the period, a theme that is starting to become a little too familiar in the early season.
The third was basically two teams attempting to take the lead as cautiously as possible. Despite only having 5 defenders the Pens were able to hold off the 30 scoring chances the Habs had.
Montreal appeared to take the lead with a mid-period goal, Sullivan said "I do declare," and successfully challenged the call. The Montreal fans were outraged at the reversal of events and showed their frustration with a gentle applause.
NO GOAL! 3-3. pic.twitter.com/GVSQpv7k6Q

— Pittsburgh Penguins (@penguins) October 14, 2018
Nothing else happening in the rest of the third.
Stats after 60 minutes. pic.twitter.com/BOdIMlcwBK

— Pittsburgh Penguins (@penguins) October 14, 2018
Overtime was balls to the walls insane. I've had patients high on crack that had slower heart rates than most of ours while watching OT. The 5 minute frame was certainly worth the price of admission, but it would not be worth an extra point as both teams finished OT like you finished your night.

DeSmith VS Niemi. I had honestly forgot that shootouts were still a thing, it's a shame they haven't fixed this way of finishing a game yet.  Anyways, Crosby and Malkin continued their impressive streak of sucking in the shootouts and the Habs scored. Willing to bet that the percentage that Crosby and Malkin both score in the same shutout is below 10%.
GAME
THOUGHTS:
Riikola is the real deal
Daniel Sprong with 5 shifts in the first, 2 in the second and 2 in the third
Letang with a monster 32 minute performance
More good than bad in this game, not showing up for the second was the difference however seeing the team take advantage of the powerplay to tie things up and hold ground on the 5 on 3 was a huge positive. This may be one of the better games the team has played in terms of positives versus negatives
The team has allowed 35+ shots in 3 of 4 games so far.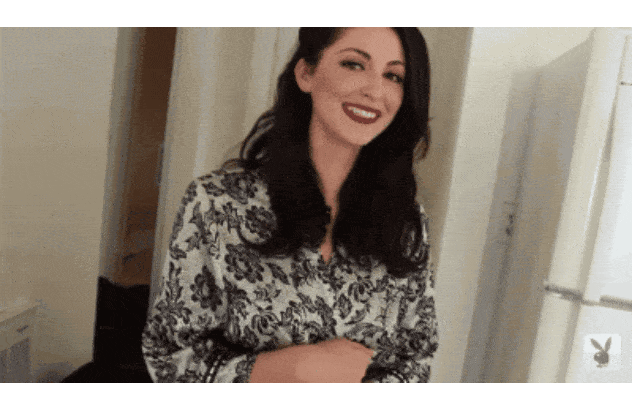 Loading ...