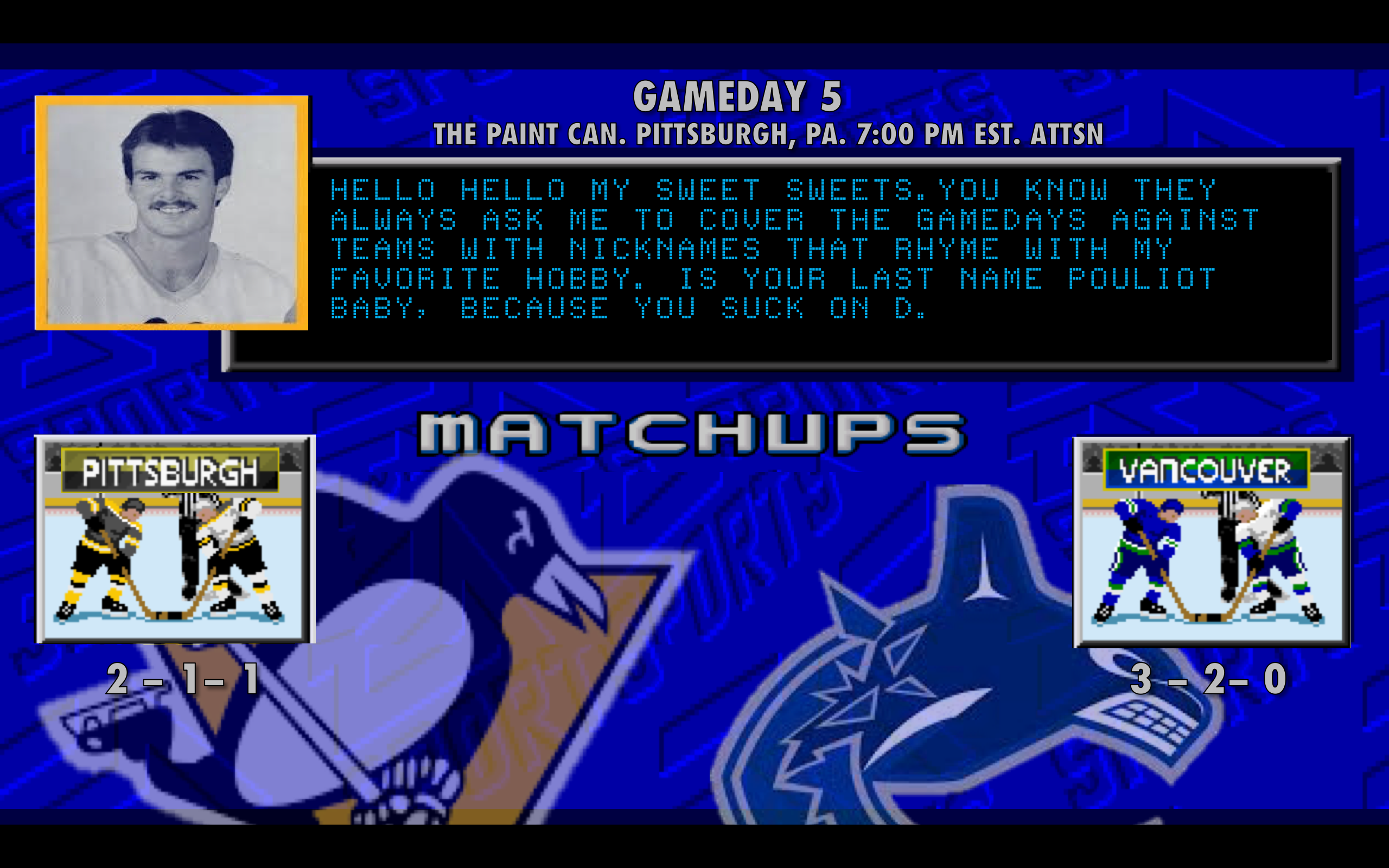 It's a short trip back home for the Pittsburgh Penguins against the Vancouver Canucks for tonight's game, prior to breaking out the passports again for a four-game trip to Canada.  These two teams are getting their two regular season meetings out of the way quickly, as they'll be butting heads again next Saturday.  Tonight's matchup is the penultimate of an early six-game road trip for the Canucks, who have had an eventful time on the road…I'll get back to that in a bit.
The biggest story coming out of the Penguins' 4-3 shootout loss to the Montreal Canadiens on Saturday was, of course, the loss of blueliner Justin Schultz.  Shortly after Dominik Simon put the Penguins ahead 1-0, Schultz got tied up with Montreal's Tomas Plekanec along the boards and came down very awkwardly on his left leg.  Schultz ended up undergoing surgery on said leg yesterday morning and is expected to miss the next four months (February).  Although Schultz is prized more for his offensive contributions, he has the best plus/minus of all Penguins defensemen (a scant +1, but still) and on a Penguins team which has yet to allow less than three goals in a game, any ability to keep the puck out of the net and the zone is quite valuable.  Schultz has had more than his fair share of health troubles in his career, but he stepped up in a big way in 2016-17 with Kris Letang out of the lineup, so much so that he earned a tenth-place Norris consideration.  Now, it's up to the Penguins to return the favor and start clamping down defensively.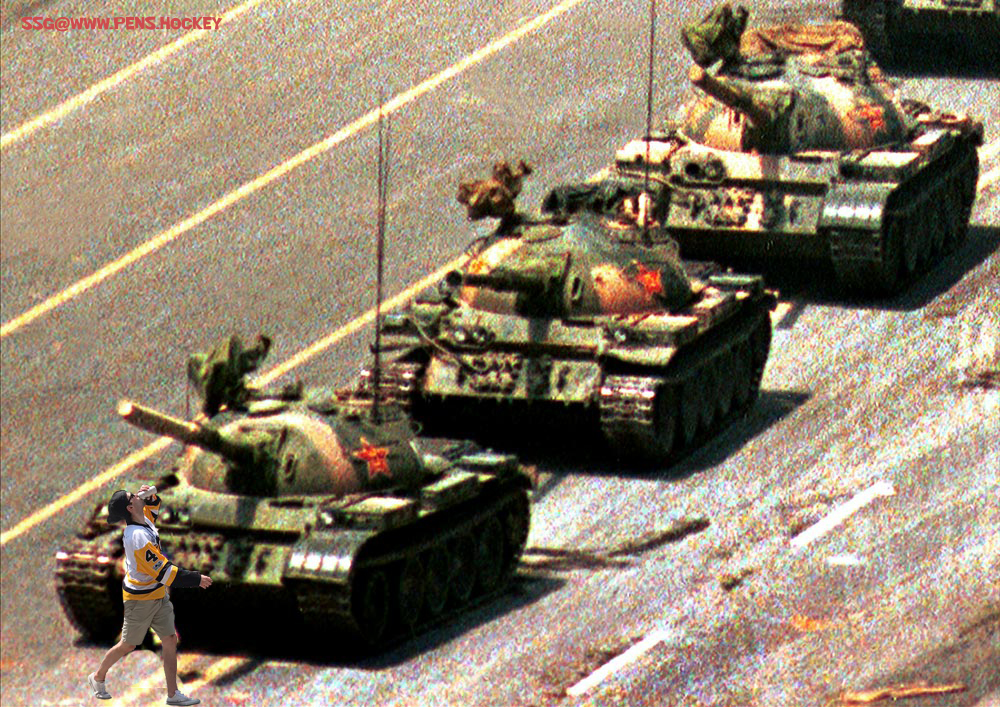 Now, before you ask, yes: the Canucks are still the employers of former Penguins Brandon Sutter and Derrick Pouliot.  But so far they have yet to get dragged into the abyss by these notable Pittsburgh castaways, as they currently sit in third place in a Pacific Division which is already looking very competitive.  To their part, Vancouver is playing with fire, as they are 9th in the League in goals-per-game, buoyed by their second-best shooting percentage, but they are absorbing the third-most unblocked shots per sixty minutes and are 20th in goals allowed per game, so this should at least be an exciting matchup.
The bi
The Canucks themselves are looking banged up heading into tonight's contest.  They have been without prized goaltending prospect Thatcher Demko since the outset of the season as he's recovering from a concussion, and now their 19-year-old phenom Elias Pettersson is on the shelf for a concussion as well after being slam-dunked into the ice by Florida Panther Mike Matheson on Saturday:
Last year's fifth-overall pick, Pettersson has looked great for the Canucks in the early going this season, and Vancouver has been in dire need of a turn in fortune.  Pettersson will be out for tonight's game, so the Canucks will need more production from the rest of their forwards.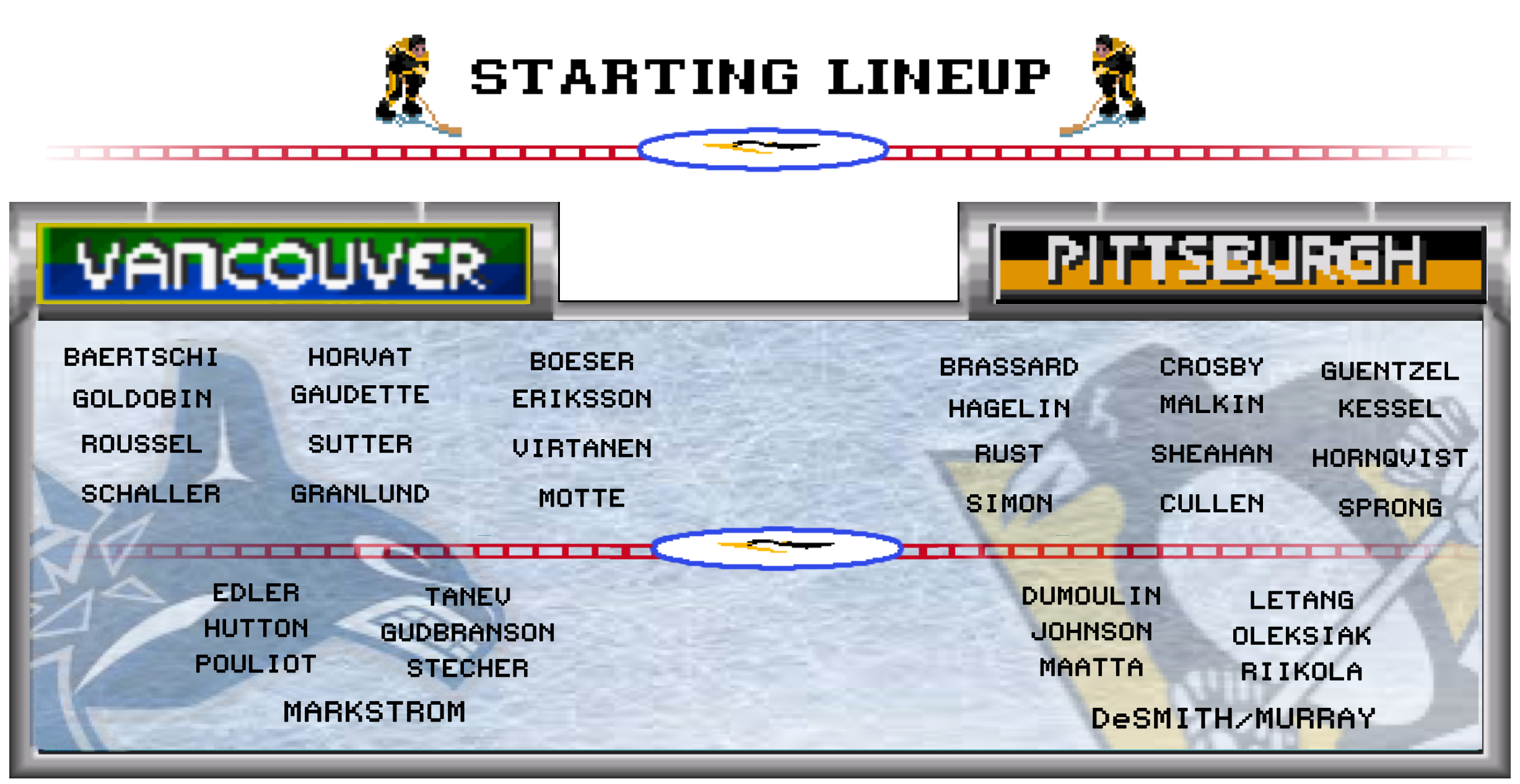 Mike Sullivan made it known that he is not a fan of his team getting outshot so easily in the early part of the season and addressed the matter by switching up 3 of the 4 offensive lines; unfortunately for Sullivan the changes resulted in a shootout loss that saw the team get outshot once again. The Penguins used the above lines (which are the same from their previous game) yesterday in practice, however it should be noted that the circled all seven defensemen during practice instead of skating them in pairs. Could we see an 11 forward, 7 defender lineup card tonight as the coaches attempt to find the replacement for Schultz? Does removing Simon or Sprong's 6-8 minutes out of the lineup really change things that much? After being benched two games ago Olli Maatta returned against Montreal only to have on if his worst statistical performances:
Olli Maatta had what might equate to the worst professional game of his career tonight.

At evens:

4 shot attempts for
25 shot attempts against
-37% relative to the rest of the team

— Jesse Marshall (@jmarshfof) October 14, 2018
No doubt the 24-year-old defenseman was gripping the stick a little tight after being benched, but now the team is no longer looking for him to step up to the play he started to achieve last season, they are requiring it. With Schultz out until the middle of February at the earliest the Penguins need Maatta to be at his best.
On the offensive side of the puck the injury to Schultz will require even more attention to defensive detail. The team started paying more attention to the back-checking and covering that is expected of them when Murray went down, and I would expect even more defensive attention is paid tonight moving forward. Offensively speaking the Penguins appear to be looking pass first too often, and it is resulting in not only a reduced amount of shots but also an increase in turnovers from forced passes. We are only 4 games in, but the Penguins are getting pretty much owned in 5 on 5 play: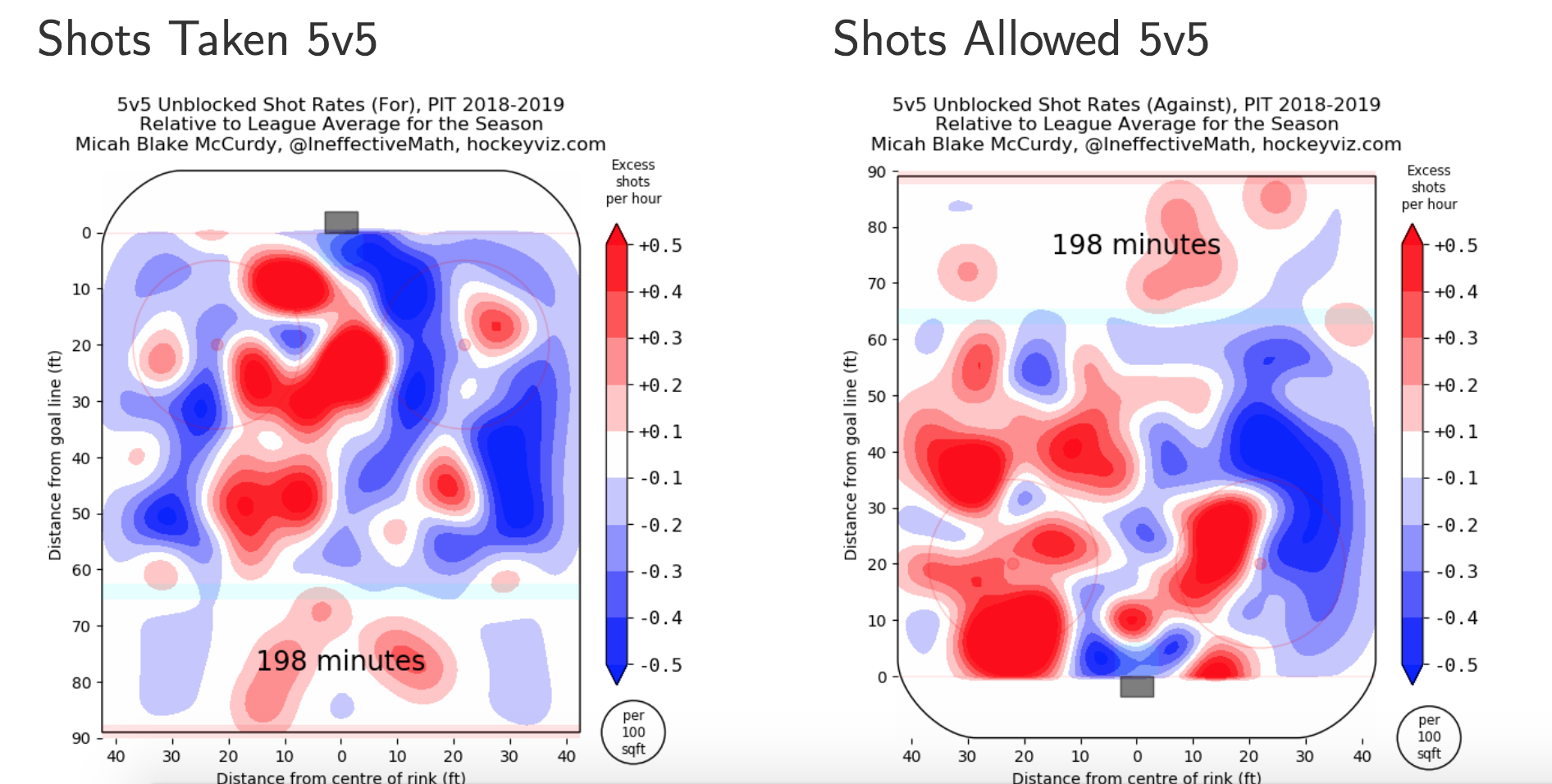 Generally you don't want the majority of the defensive zone to be a 5 on 5 hotspot for the other team. For comparison this was the Pens at the end of last season: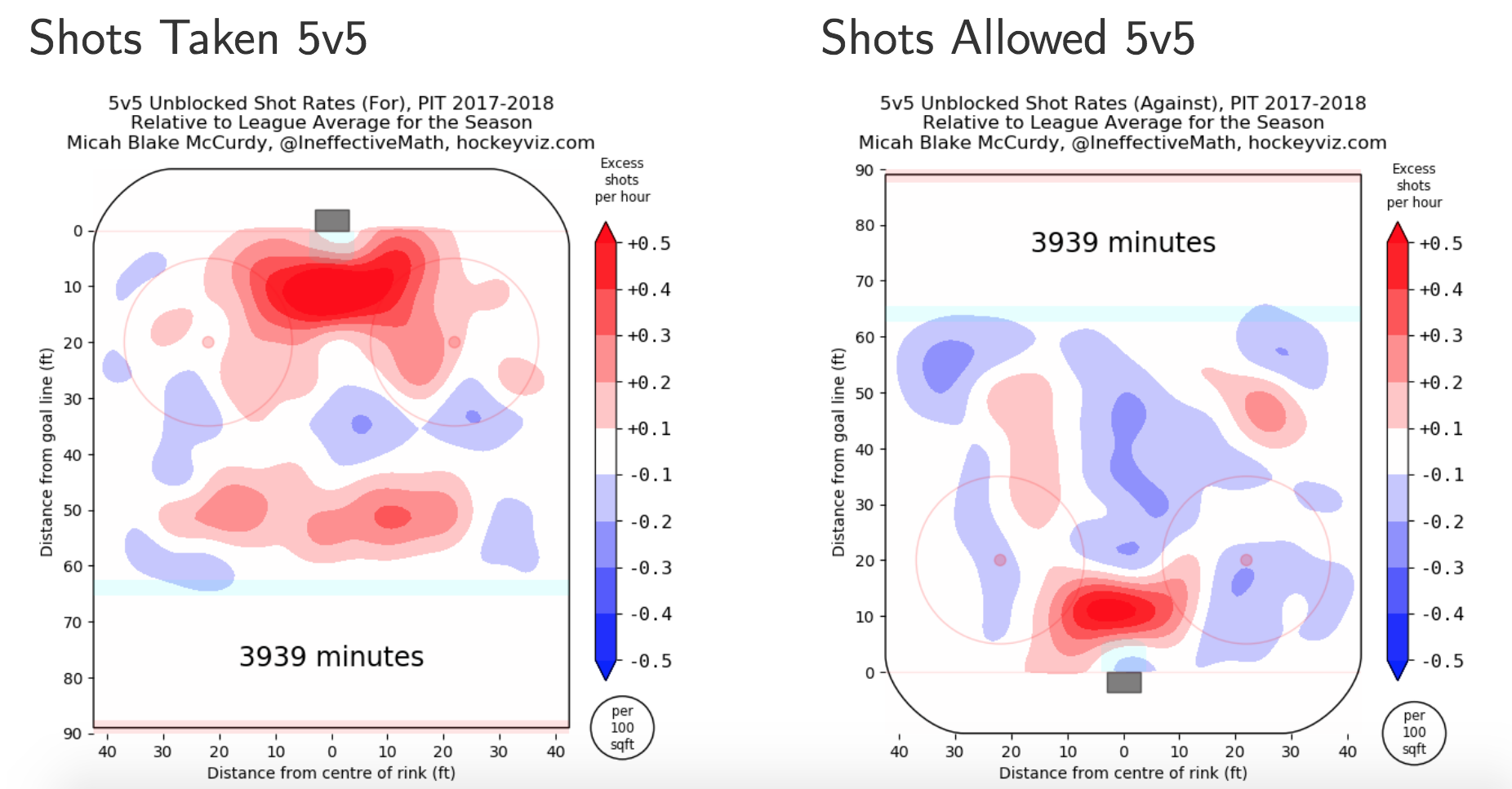 Obviously we are still way too early in this season to probably even be looking at these charts, and it doesn't take ridiculous amounts of code and algorithms to know that the Pens are getting badly outplayed in the defensive zone, but this is game 5 tonight and you have to ask yourself when "it's early" blends into a bad habit.
Going up against a young, skilled, and very fast Vancouver team tonight is not going to be the easiest test for the Penguins to adjust to life without one of their top 3 defenders. It will take a complete team effort to come out victorious in this game, an effort that we honestly haven't seen for a full 60 minutes yet this season. If the forwards continue to forget to follow their defensive responsibilities to the front of the net it won't matter if it's DeSmith, Murray, Roy, Hasek, or anyone else, goals will be allowed. Sometimes when teams are all over the place looking for an identity, as noted by Malkin who stated that the entire team is frustrated right now following the Montreal game, the best thing to do is get back to the basics. It is still early in the season, but with games against fast teams like Toronto, Vancouver again and Edmonton coming up on this road trip there isn't going to be a chance to adjust to the loss of Schultz, and if the Penguins cannot adjust they may be lucky to return home against the Islanders on October 30th with a .500 record.