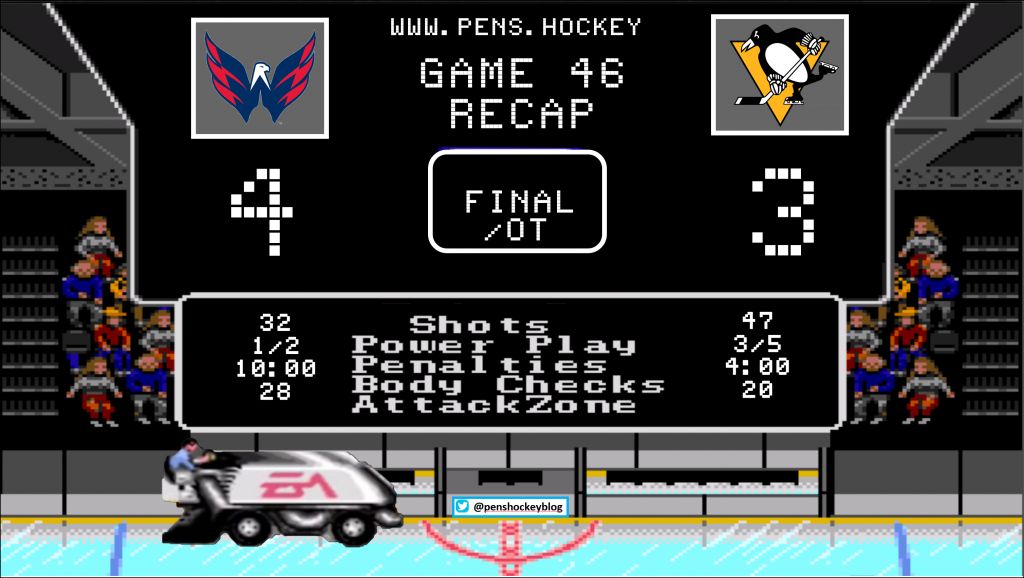 There were some questions going into this one as to who would be where. We know Zucker and O'Conner (remember that kid?) were out, but there were also some questions on the blueline, as Ruhwedel was possibly a victim of the 'Rona and Dumo was a game time decision courtesy of a wicked shot off his ankle last game that I didn't cover.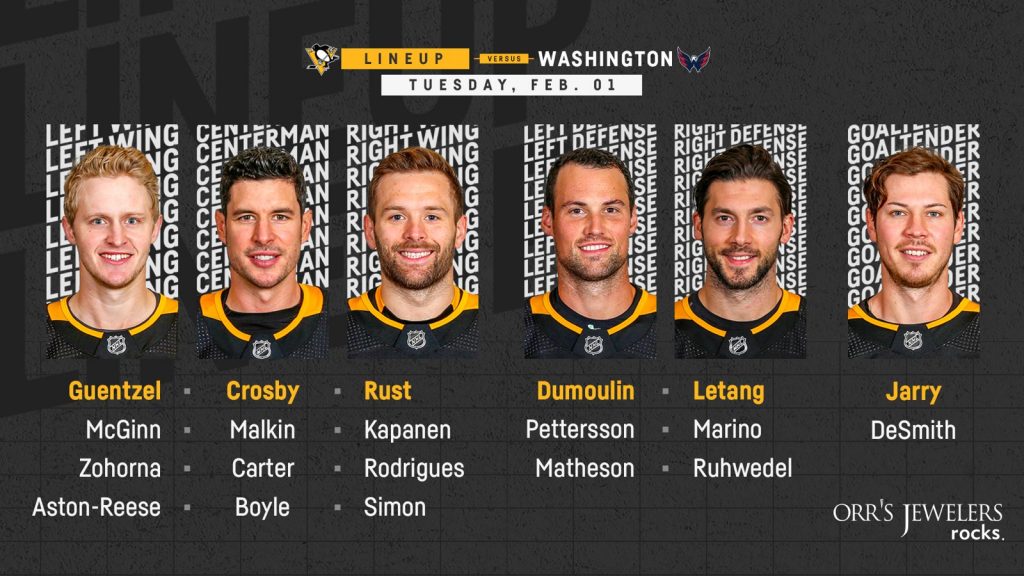 Thankfully it turned out to be much ado about nothing. Speaking of nothing, oh look, Simon is still getting a sweater… yay…

Slow start from both teams, but things started moving faster after Kappy went head first into the Craps goalie at Mach 2. Got his bell rung, which may be just what he needed to knock some sense into him – we can at least hope as much. Dude only played 8 minutes last game and we traded for him twice, ffs. OK, drafted once, traded for once, but whatever – the point is he sucks ass right now and we need more from him.
Another thing that happened was that Vinny VinnyChezch would decide that his noggin wasn't quite right after getting smashed by Kappy, so SamsSonuvabitch would take the net. Here's hoping Vin is OK.
5:30 in and Duhnny Sprung, who's not known for his mental prowess, would hold Jake, and the suddenly hot powerplay would take the ice.
And promptly it was Thanks LeTang.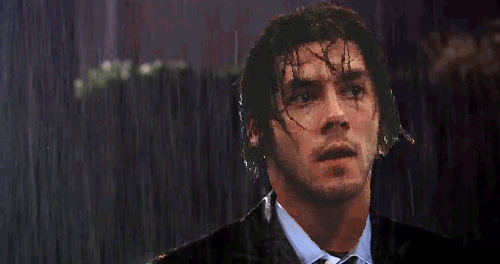 JFC what a stupid, stupid, stupid, STOOOOOOOOOOPID decision there. Inauspicious start, as they say.
But the powerplay would continue, and the boys would make up for it.
Malkin (5) from Guentzel (21), Letang (36) – 6:26 – PPG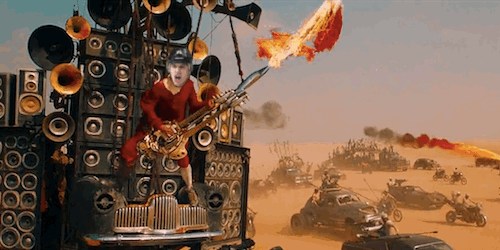 And there's why the PP has been so good. Nice movement and good positioning and #101 as the trigger man doesn't hurt.
The action would continue to be disjointed, with lots of stoppages, but the Pens seemed more in the zone than at any other point in this homestand so far. And that would continue to be the case with the Pens drawing another penalty by Duuuuuuuuhniel Sprung.
This time the PP wouldn't give up a shortie in the first 20 seconds, so that was cool. And it actually got even cooler when Geno would do a great job keeping the puck in the zone and the boys would over power the visitors and Rusty found the puck on his stick with WAYYYY too much time.
Rust (13) from Crosby (27), Guentzel (22) – 11:26 – PPG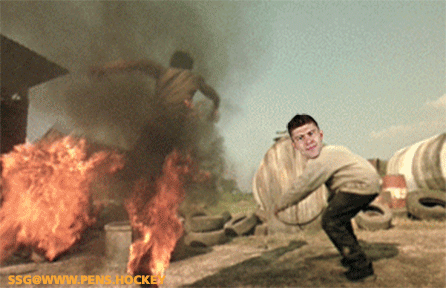 Oh that was pretty.
And the home team smelled the blood in the water and kept the pressure up. Three chances in a row and then McGinn looked like he'd clean up the garbage but Sam's leg was stretchy when he needed it to be, no goal.
On the next rush up the ice, the refs realized that the previous call was shitty (likely aided by LavvyToilet screaming in their ears for 2 minutes during the TV timeout) so they called Jake for, uh, skating near someone, I guess? PK time.
The PK was rolling along nicely for the majority of the time, but then there was a rush and well…
Four goals, all NOT at even strength. Neat.
A couple minutes later, Jake would have his jersey grabbed, well away from the play. He responded by kind of grabbing the dude back, but with his stick. But not really. But, apparently, really. Back to the PK. But first a quick cutaway to Sullivan's face…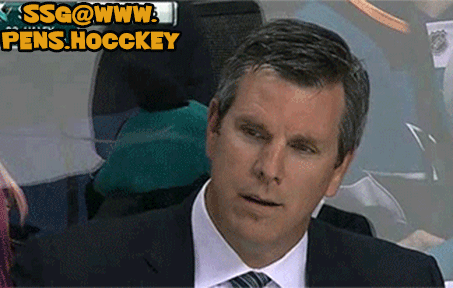 Thankfully, this PK would end more like the 90+% earlier in the season, with a solid kill.
The rest of the period would yield precisely zero further shenanigans.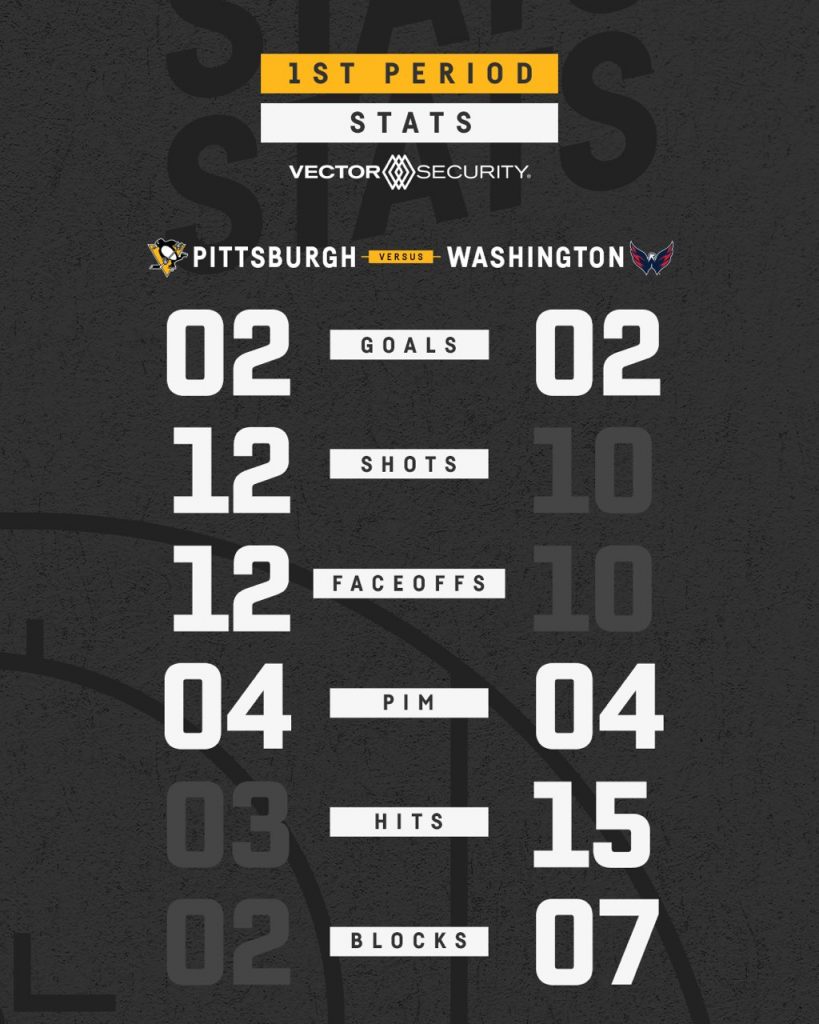 There WERE shenanigans to start the period, with some jag putting his stick into Marino's throat. The subsequent powerplay was less stellar this time, however, and nothing would come from it. Well, nothing aside from Piss Wilson taking an inadvertent knee from BJC, which felt more like Karma than anything else. Wow, so sad…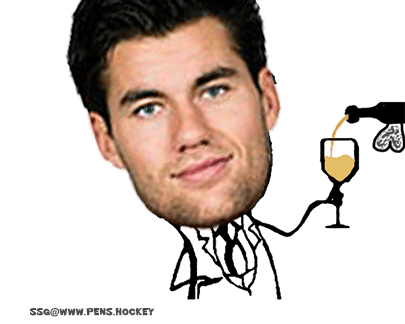 Really good to see da Boys very much involved in this game in the 2nd so far. Tenacious on the forecheck, active movement and mostly awesome passing.
That tenacity led to Douchy Van RipsDick chucking the puck outta the zone in the DZ and back to the powerplay.
This time… oh yeah…
Rust (14) from Crosby (28), Guentzel (23) – 4:44 – PPG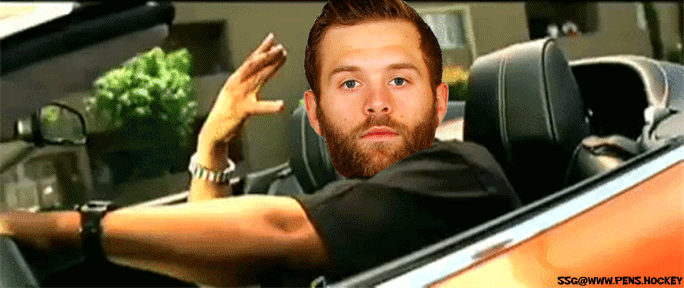 More incredible movement, more good decisions, more good results. For as much as Tanger fellated a canine on that first stupid mistake, he has been more than making up for it to this point. Great puck handling and keeping it in the zone, and great passing too. His keep led directly to that goal.
With 14 minutes left in the second, the Pens were up 25-10 in shots. Fap fap fappity fap!
I got up to get a snack. That was dumb for two reasons. 1) I don't need a damn snack. 2) Missed the damn goal by the bad guys.
BUT WAIT A MINUTE!!!
In a stroke of 'wow, really?' the goal was overturned because of goalie interference. WE will take it.
Back to live action, and the Craps were PISSED. Were buzzin' around Jarry and getting a couple good looks, but the boys stood tall.
More craziness – more up and down and in and out. Then BJC reached out and touched CutsNutsOff, I guess in somewhere painful, because he was in bad shape for a while. So sad…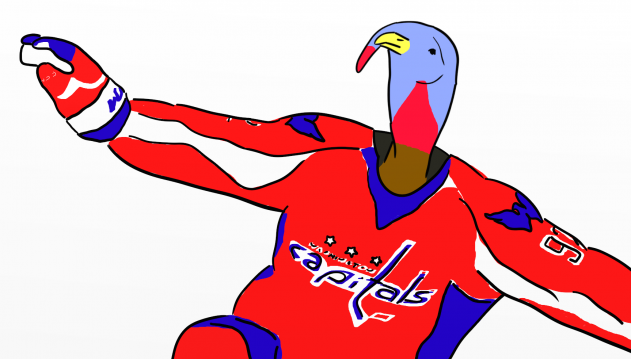 Back to live action, the Pens are up in shots 16-2 in the period. So what did Garrrrnet HalfTheWay do? Trip Sid to send the home team to their 5th powerplay. SMRT it was NOT.
Unfortunately for the Pens, they were feelin' it a little bit too much, me thinks, and started poppin' half chubs watching themselves pass to themselves, looking for that perfect play. That play never materialized, and the powerplay would come to an end, thus lowering the Pens PP% from 75 to 60 so far on the evening. And as you're likely well aware, dear reader, that zero on a grade drops you from a C to an F+ right quick.
The next few minutes were nutso. Up and down, with WE owning the better of the chances, but Sam was there. And when Sam wasn't ready, some dude raped Sid in the crease, and apparently the whistles only had so many blows in them – no call.
You know what? Sid didn't give a SHIT. He just kept driving. They all did. But so did the Craps. In fact, so did Duuuuuuuuuuhyel who, well, who made Chad Ruhwedel miss the days of enjoying a game with nachos at hand.
Dayum. At least he knocked PIssbaby on his keister pretty hard. Sooooooo hard.
We'd head to the locker room knotted up. Again.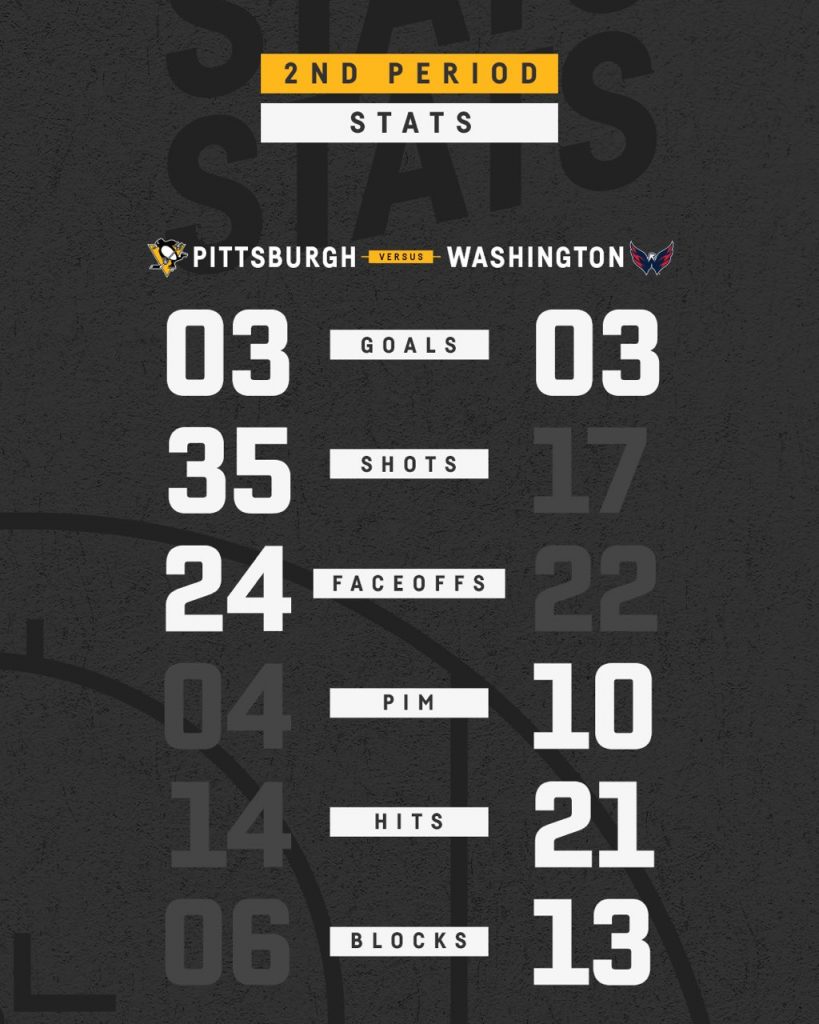 So yeah, the 3rd period happened. There were some chances. But nothing happened. No goals, no penalties, no soup for you.

Typical OT. Sid had a pretty awesome chance at the beginning, but Sams legs were once again stretchy enough. Jarry was also more than capable on the other side.
Alas, as these things tend to go, it's either over early or late. This one was late.
Ugh. It's not too often you see Sid get left behind like that. He expected a zig, but got a zag, and Jarry was too deep in his crease to do anything but start cying.
Thoughts:
A solid effort, but fourth loss in a row
Sully wasn't unhappy, but fourth loss in a row
Rusty looking good , but fourth loss in a row
Letang made up for his mistake, but fourth loss in a row
Played responsible hockey, but fourth loss in a row
Until next time, chuckleheads.