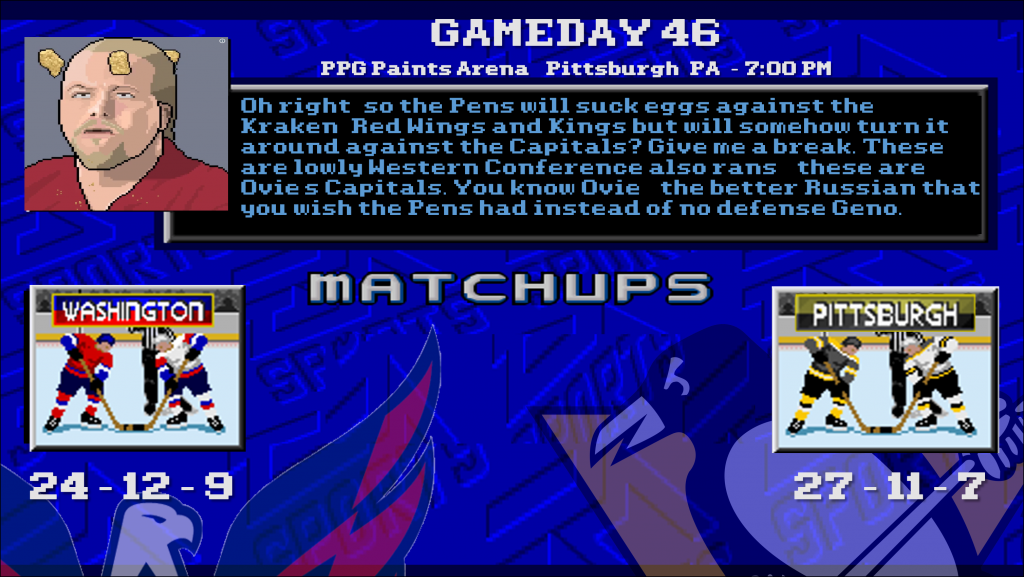 After going 0-1-2 against three very beatable teams, the Penguins still somehow sit in 3rd place in the Metro, and shockingly are enjoying a 4 point advantage over the Capitals. What's more, a win tonight would put them into second in the division and the fifth most points in the league. So imagine if they hadn't shit the bed and went 3-0-0 instead? Well you don't have to imagine – they'd be in first place in the division.
But shit the bed they did, so here we are – facing what has turned out to be a pretty pedestrian Capitals team, at least to this point in the season. As usual, Ovie is setting the pace, and somehow Sheary, Sprong, Hagelin and Schultz are still regulars in the lineup. I'm astonished they're all still in the NHL, frankly.
I'd apologize for the lost weekend, but life is what it is. I tell you one thing, though – no more back to backs when this goober is in town: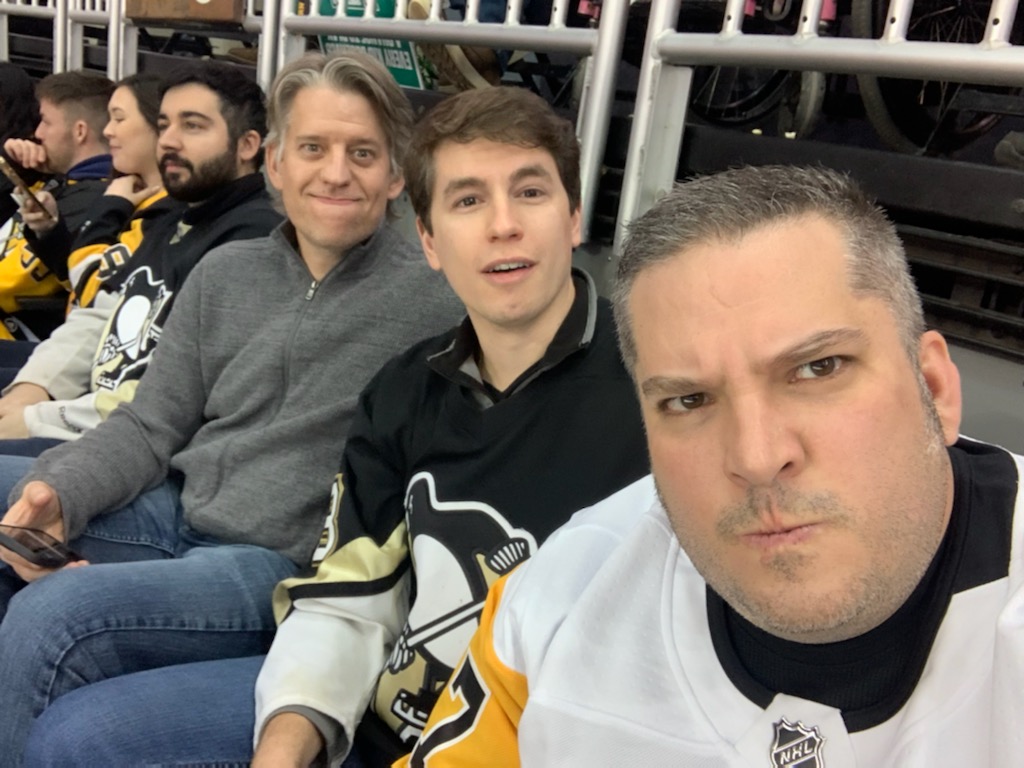 Tonight I plan to watch every damn minute. From the couch. You're welcome.