In the eyes of most fans, the NHL season has various checkpoints. For the majority those points are Christmas, the All-Star Game, and the trade deadline. The point of each check is:
Christmas: see how the teams offseason training looks, how any new additions are panning out, and if any changes within the coaches system are working or not
All-Star Game: See how healthy your team is and make final decisions on players on the trade bubble
Trade Deadline: Based on season play and injuries decide what players you want to roll with down the stretch. Also gives people something to actually do in February
By applying these ridiculously elementary guidelines that I have created, this break is a time to assess how healthy the Penguins are, and whether bubble players will stay or not. In terms of health the Penguins have been the opposite of what we've seen in years past. Is this because of the coaches style of play? Possibly, when you consider Bylsma had the team "grinding bitches down" and Johnston had them playing defense and blocking shots. Maybe Sullivan's injury prevention method is to just keep moving so fast that the other team can't injure you. Obviously there will still be injuries to come, because no playoff bound team ever has a "healthy" February, but so far this season the Penguins have lost:
Murray: 2 weeks, broken hand at NHL cashgrabcup

Fleury: 4 years, broken ego

Letang: 18 Games missed so far, 2 different injuries

Dumoulin: 11 Games, broken jaw

Crosby: 6 games, concussion/wanted a challenge

Malkin: 1 game, plus the ASG, "lower body excuse"
In previous years this list would've included a dislocated shoulder, a punctured uterus, Polio, and a V. Cholera outbreak. Obviously losing Letang and Dumoulin at the same time wasn't ideal, but it also allowed the team to show off some defensive depth, and assuaged most of our insecurities about the blue line. Also, Brian Dumoulin was originally scheduled to miss 5-7 weeks, and ended up only missing 11 games? Beast.
The second part of the All-Star game check off is for the GM to make final mental decisions on who he will actively move at the upcoming deadline if an offer is made:
Let's Play a Game!
This is going to be an entire other post in the near future, because I want to let all of our readers submit the trades they would do.
They have to be legit trades that would A) actually happen [no Fleury for McDavid], B) not violate the salary cap, and C) it would be nice to hear your reasoning behind the trade. You can send your trade proposals in to penshockeyblog@gmail.com or if you're an editor you can enter them into the draft of the post once I create it. I will provide more details once we plan out our ASG break schedules!

Oh shit, I'm supposed to be recapping a game, not the season. Well are Penguins didn't quite show up last night. More so, the Bruins decided to get a little chippy and for whatever reason the refs felt obligated to give the Penguins an extra 2 minutes the entire night. Can't complain too much though since each team received 5 powerplay opportunities.
David Backes got his "revenge" or something, on Phil Kessel, 5 months after the world cup Twitter burn. Backes was a pest the entire game, and he is completely irrelevant to the Boston Bruins, which is incredible.
when you're still mad that Phil Kessel roasted you on twitter pic.twitter.com/m5ka5HCDIP

— Evgeni Malkin's Ego (@EvgeniMaIkinEgo) January 27, 2017
Matt Murray in net to start, the trade Fleury camp heating up, and Justin Schultz is now converting other defenders to score for the Pens:
JUSTIN SCHULTZ (8) Unassisted @ 7:37
If you can't beat 'em, join 'em. pic.twitter.com/BPIANxIcdQ

— Pittsburgh Penguins (@penguins) January 27, 2017
The period moved on and the Penguins would get a powerplay opportunity. Without Evgeni Malkin and Kris Letang it was unclear what Sullivan would do, and the answer was he would do nothing. This time it paid off as Tuukka Rask starting singing Phil me up, buttercup and wondered if he should fake another migraine
PHIL KESSEL (15) Assisted by CROSBY (27) & SCHULTZ (27) @ 11:26 PPG
So much extra space for (goal scoring) activities! pic.twitter.com/KkhwAHjEAK

— Pittsburgh Penguins (@penguins) January 27, 2017
Not sure if you noticed this, but Justin Schultz has the same amount of assists as Sidney Crosby.

We should probably just ignore this period, period. Less than a minute in the Penguins would get another powerplay opportunity, and Brad Marchand would take advantage of the league being a pussy and scored a short handed goal. 5 minutes later Marchand scored again to tie the game, and was spotted on the bench rubbing his $10,000 fine on his nuts before giving it to Bettman. Finally at the halfway point Riley Nash put the Bruins up, as the Penguins and Murray allowed 3 goals in the second. The period got pretty chippy, and would finish with a 3-2 Bruins lead.

Boston had an early powerplay, and Paul Steigerwald opened his fat mouth and said something along the lines of "an early powerplay goal here by the Bruins would just about do it," and since he has never learned that some of us actually like the Penguins and prefer him not to jinx them, the Bruins did just that.  Patrice Bergeron with the goal less than a minute into the period, and it seemed like the Pens weren't going to win this one. The chippiness continued, the teams finished with a combined 52 penalty minutes, and everyone was reminded why Boston is annoying. Then, because they love playing with our heart strings, the Pens brought the game back within one:
PATRIC HORNQVIST (12) Assisted by KUNITZ (15) @ 10:35
Kunitz Hornqvist pic.twitter.com/WmpPBFXT0X

— Pittsburgh Penguins (@penguins) January 27, 2017
This goal gave the fans hope, but it wasn't meant to be and the period and game would end at 4-3 Bruins, with the Bruins continuing to be chippy and pointless the whole way through.

THOUGHTS:
Justin Schultz man, 27 assists at the All-Star break, unreal. He currently has the 4th most points for a defender, and is second in the league in his +/- rating. What a ballsy signing by Rutherford.
Matt Murray with his 6th start in a row, is 3-3 in that span with 17 goals allowed (though 7 were in one game)
The uniforms in this game were just beautiful.
Would love to gauge the interest of my 'fantasy GM trade proposal idea' so make sure to comment on it
We have a few posts to fill the void of no gamedays/recaps, so don't think we are going to leave you hanging!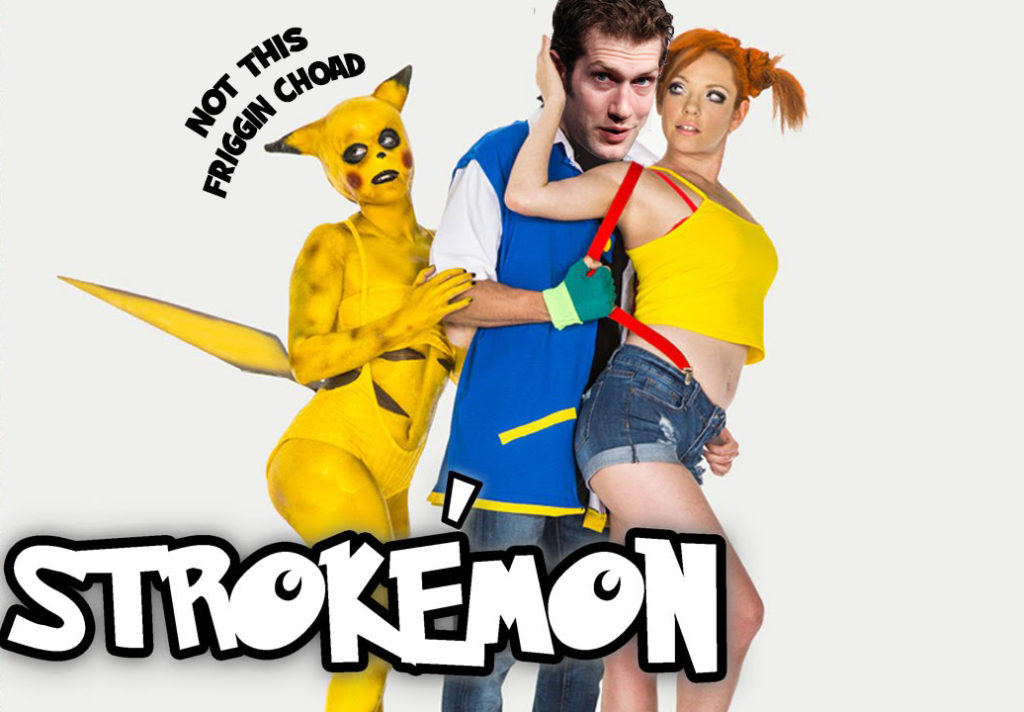 Bleeding-ass-boil of a game...butt, some REALLY good hockeyporn...Pok-e-Porn
7) "I love this guy's spunk." -- Errey (39%, 9 Votes)
6) "They got on top of our D harder than we got on top of their D." -- Joe Sacko (22%, 5 Votes)
10) "So many ways to beat you off." -- Edwards (17%, 4 Votes)
8) "Fehr dogging him from behind." -- Steigy (13%, 3 Votes)
2) "Went off of his stick and right into his mouth." -- Errey (9%, 2 Votes)
4) "Daley whacks it off." -- Edwards (0%, 0 Votes)
5) "Bergeron slides into the low slot." -- Edwards (0%, 0 Votes)
3) "He reaches around and gives it to Hornqvist." -- Jack Edwards (0%, 0 Votes)
9) "Crosby wiggles it out." -- Edwards (0%, 0 Votes)
1) "Hornquvist stuffs it in!" -- Mike Brickel (0%, 0 Votes)
Total Voters: 23

Loading ...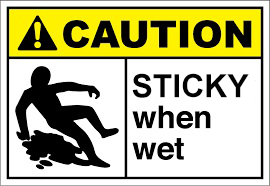 Just to let erreybody know…this is 'basically' the structure a Hockey Porn comment should resemble, in the chat section during a game:
                     "Yer mum…yadda, yadda, Shane Doan still sucks." — Steigy
                       #hockeyporn
If it ain't got a speaker's name…it won't go in
If it ain't got a #hockeyporn under the quote…we won't find it and…
it won't go in
YOU WANT IT TO GO IN, RIGHT?
Feels good when it goes in, EH?
OK then…thank you,
YER MUM