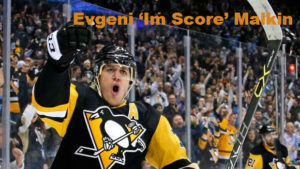 He is the 6'3″ dominating player with multiple awards and 2 Stanley Cups, yet no one seems to notice him.  The NHL.com fantasy ranked him at #24 (Letang #15 and Crosby #4) before the season started.  The NHL network placed him at #18 (Crosby #2 and Ovi #3).  AND recently he was left off the top 100 list!   (This dude almost stole my thunder, Bastard).   To note, Yahoo sports has him #2, so I guess we know where the smart people are. Evgeni is beyond that ginger in your class that sits in the corner.  For whatever reason, the media seems to always forget about him.  He gets forgotten in the fray because of the awesome play of Sidney Crosby.  I can't speak much of the Jagr years but I feel that Jagr had more of the limelight than Geno does.  In the past, it was his language barrier that kept him hidden but now, I believe Geno remains aloof on purpose, because … HE IS A HOCKEY NINJA.  Geno is a ninja, the ultimate Russian sleeper cell and I for one am happy he is a Penguin.  Let's not forget, it could have easily been another Russian.
http://thehockeywriters.com/evgeni-malkin-vs-alex-ovechkin-10-years-later/
In 2004, some may have been disappointed to lose the top pick to Washington but we didn't even know how lucky we were.   Unfortunately Russia did know and they weren't going to let Evgeni go without a fight.  So Ninja Geno went into stealth mode to make his debut as a Penguin in 2006.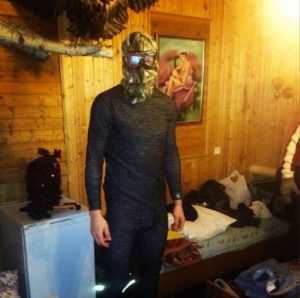 Malkin survived an assassination attempt, by a teammate in pre-season, to finish as rookie of the year.  In 78 games he had 85 points.  "… he became the first NHL rookie since the 1917-1918 season to score a goal in each of his first six games".

In his next two seasons, he played all 82 games and had >100 points.  In 2009, he helped the Pens slaughter their way through the league to get the 1st Stanley cup of the Crosby era.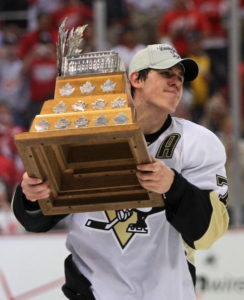 Evgeni was awarded the Hart, the Ross, the Selke, and your Mom.  Everything was coming up rainbows and skittles but then the injury bug arrived.  Since then, he has yet to play a full season.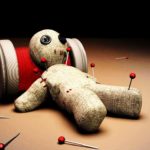 There was the ACL / MCL tear (which would be enough to ruin most careers), concussion, elbow, Lower body, upper body, and shark bite.   Another problem for Geno has been his inconsistency in play.  While Crosby has been described as unhuman, Geno is more like that copier in your office.  You know, the one you have to speak gently to and don't you dare over fill the tray.  As Boudreau said in 24/7, Sidney is a different animal but you can get to Geno.  Evegni can be undisciplined at times.  He currently still leads the team in penalties with 56 minutes.  He also has moments when he is visibly frustrated and disinterested.  This has led to annual rumors that he'll be traded for a box of Twinkies or Dion Phanuef.
"From columnist Rob Rossi to writers of this very website, these folks believe that the solution to many of the Penguins' woes can be achieved through trading the powerful Russian center"
"Some people would simply say that Malkin is a streaky player, but that really is not it. He has proven that he can carry the Penguins for an entire season and play at the very high level for a full 82 game season."
https://penslabyrinth.com/2015/01/17/evgeni-malkin-might-never-reach-full-potential/
http://thehockeywriters.com/the-penguins-should-not-trade-evgeni-malkin/
And this piece on 6 Potential trade destinations by Sport Net…. not thanks

             These people are insane.
On closer look at that last article …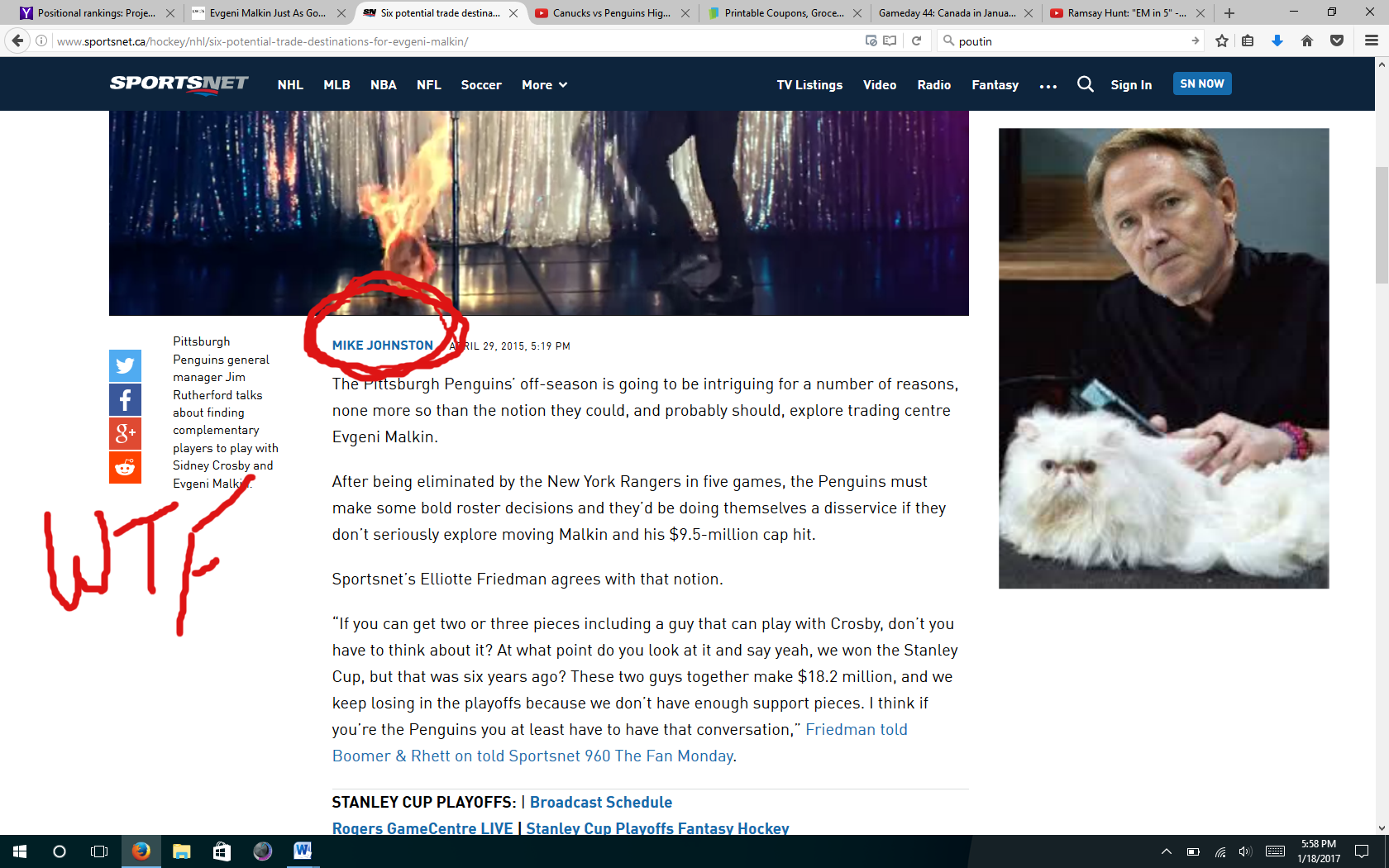 For all the headache Geno can give with illogical drop passes, dragging on the forecheck, or the circle jerk he does with Sidney on the powerplay…..  The reason he can be so frustrating is because he has the ability to absolutely take over a game.  Even more than Crosby, Geno can single-handedly decimate an opposing team.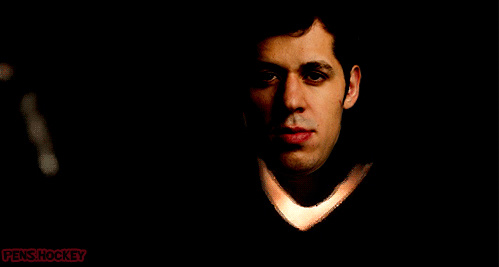 "When he's not flying through the neutral zone and/or controlling the puck for dozens of seconds at a time, Malkin is throwing his 6'3″ frame around.  He's not the biggest or strongest player, but he refuses to shy away from physical battles…for better or worse.  While Geno doesn't pack the punch of Alex Ovechkin, he plays with an edge.  Malkin's physical presence helps wear down the opposition, and he can make pretty plays when necessary.  He's the quintessential power forward/sniper/playmaker…a perfect top-line center in today's NHL."
In the first half of last season, Geno was a steady presence in a shit storm (along with Fleury), while the team waited for Crosby and Letang to heal and Mike Johnston die.  The second half was not as productive and he was on IR for the last few weeks due to an elbow injury.   You can see his Pre-All star numbers are about the same as last year.  He has had higher 1st half numbers in the past but his last few years have been in the 50s.
This season shows the brilliance of Evgeni in a different way.  He is not streaky and his play hasn't been grand jesters but more of a steady burn.  More importantly he is doing this with a healthy Crosby in the line up.  Evgeni tends to fade in and out when Sidney is doing well.  They never seem to be hot at the same time.  I look forward to the second half of the season; I hope they can both stay healthy.  I hope we finally have 'The great duel' for the Hart, I hope …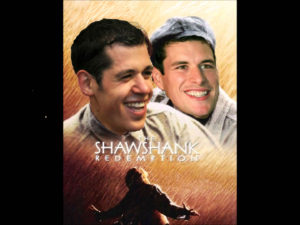 http://lastwordonhockey.com/2016/12/26/evgeni-malkin-just-as-good-as-sidney-crosby-this-season/
Notable stuff/stories:
Crosby and Im Score (Bromance)
–  Great intro, the rest is fluff