The Penguins were finally back at home after a three game trip to the California coast, and man was it nice to see Matt Murray even if his interview was hard to watch:
https://twitter.com/JRPothier/status/955917765050642433
Due to his career success it is easy to forget that Murray is only 23 years old, a 23 year old that just lost his dad. Amazing job by the Penguins to give him so much space.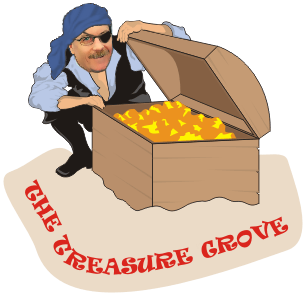 https://twitter.com/bobgrove91/status/955946749566205952
So what you're saying is he isn't washed up yet? Look for my column coming up on this soon…
https://twitter.com/bobgrove91/status/955943227667963904
Just another one of those Penguin reclamation projects that make Jim Rutherford look purdy dang smart.
Among active goalies with at least 15 career starts vs. Pens, Ward has the lowest GAA (2.31) and second-highest save percentage (.923; Anderson .924).

— Bob Grove (@bobgrove91) January 23, 2018
Now that is a crazy stat for you!
As we sort of expected Bryan Rust made his way back into the lineup, and that resulted in some line mixing:
https://twitter.com/penguins/status/955948969556893696
For the first time this year Ryan Reaves is scratched. For the third game in a row Sullivan opted for DeSmith between the pipes. Both teams traded chances throughout the period but Cum Wad continued his impressive play against the Penguins on his way to stopping all 16 shots they put on net. Carolina wasn't slacking in the shot department either but DeSmith was there to keep the game tied at zero after twenty. Ryan Reaves got the same amount of ice-time in the first as usual.
https://twitter.com/penguins/status/955966766966018048

The second was playing out a lot like the first until the Penguins got trapped in their own zone, and with a delayed penalty on the horizon the Hurricanes decided they didn't need the man advantage to cash in.
https://twitter.com/NHLCanes/status/955974271364460544
Can confirm that neither Jovi or myself ordered this, #fakenews.
The Penguins did exactly what they needed to after the goal and continued playing the way they had been. Two minutes later there was another delayed penalty coming, but this time to the Hurricanes, and this time the Pens didn't need the extra man.
DOMINIK SIMON (2) Assisted by CROSBY (35)  & SHEARY (7) @ 8:03
That's goals in consecutive home games for Dominik Simon! pic.twitter.com/8Bbpd37ezv

— Pittsburgh Penguins (@penguins) January 24, 2018
Really great display of skill by Simon on both receiving this puck and then scoring the goal. Simon either A) read all the negative stuff I wrote about him in the last recap and wanted to stick it to me or B) knows Sprong just got sent down so he better start contributing. Pretty lucky that Simon had this puck and not Sheary, otherwise the shot would've been replaced by an unsuccessful pull-up along the boards.
We barely had time to truly celebrate the goal before Bryan Rust was racing down the boards in his familiar lane once again:
J.S. DEA Assisted by RUST (15) & KUHNHACKL (5) @ 9:19
All the feels for @jsdea10's first NHL goal! 🚨

Game stats: https://t.co/KkfdCyWvVU pic.twitter.com/UgZfkiFINX

— Pittsburgh Penguins (@penguins) January 24, 2018
Bryan Rust just has this incredible ability to make plays and damn did we miss this guy, I mean honestly how has Rust more than doubled Sheary's assist totals despite missing a month? First career goal for Dea, first goal of the year for the fourth line without Reaves on it, really not sure how the team will survive.
https://twitter.com/PR_NHL/status/955985127389237249
#CRYSBY
I mentioned that these Metro matchups were going to start feeling like playoff games, and man was this some fun hockey or what? Unless you're not in to the back and forth, high speed transitions that has been a staple of the Pens success under Sullivan, in that case you probably hated this game. Both teams were just flying the rest of the period but neither could notch another one on the ole bed post.
https://twitter.com/penguins/status/955981847762219010
10 shots for the Pens and 13 for the Hurricanes with both teams attempting over 30 shots through 40 minutes, gotta love it.
Unfortunately for us we haven't seen the Pens enter the third period with enough leads to know what to expect right now, but we have seen enough 1 goal games to think this would be the same. The pace to this period was just ferocious with the Hurricanes throwing another 11 shots on net in the frame and the Pens adding 7 more while "protecting" the lead. The biggest difference is DeSmith stopped all 11 of the Hurricane shots, and Phil Kessel made some panties wet with a saucer pass:
JAKE GUENTZEL (15) Assisted by KESSEL (34) & SHEAHAN (11) @ 11:02
https://twitter.com/penguins/status/955990934805762048
Phil the thrill can dish the pill. Unbelievable pass in such a tight situation, I can't even explain how difficult this pass is to execute. Then there is Jake, oh Jake Jake Jake, what a guy.
Guentzel closing in on a 20 goal season while playing very little time with Crosby is something you should be very excited about. The Jackals NHL career so far: 2015-16 (40 GP. 16 G. 17 A), 2016-17 (50 GP. 15 G. 10 A). Not too shabby kiddo.
The goal was the sealer for the game, though the pace didn't change at all afterwards. Like I said, if you didn't enjoy this game then you need to wait until baseball season starts.
GAME
---
THOUGHTS:
Evgeni Malkin is starting to play at a consistent level we haven't seen in awhile. Every shift he takes you notice him, his skating is explosive and dynamic, his stick handling is insane, and he is creating chances every single shift. Mike Sullivan noticed this as well and rewarded Geno with the most ice-time of the forward group with 21:37
Despite scoring a goal Guentzel only played for 9:40 which was the teams second lowest TOI, with another goal scorer (Dea) only clocking in at 5:35. The Guentzel situation is odd considering his two linemates (Kessel and Sheahan) both finished with 15 minutes
Guentzel on @jsdea10's goal celebration: "We were all kind of waiting for it because he did it down in Wilkes. He's known for his goal celebrations. It's the same one. Fist pump every time. Just a little harder this time. It was definitely a cool moment."

— Pittsburgh Penguins (@penguins) January 24, 2018
Don't look now but Casey DeSmith is sporting a 1.86 GAA with a .935 sv% in 5 games played (3 games started). In his first 2 games playing in relief he had a .833 sv% and 4 goals against. In his three straight starts he's stopped 96 of 100 shots (.960 sv%) and has 4 goals against.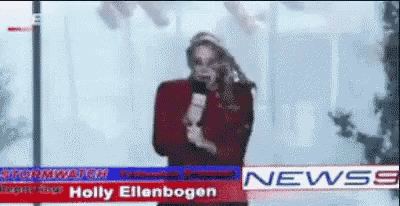 Loading ...