It was 80's night in Pittsburgh so we celebrated a decade that saw the Penguins win 15 games. The 80's were a golden era for the Penguins, literally because they had awesome gold sweaters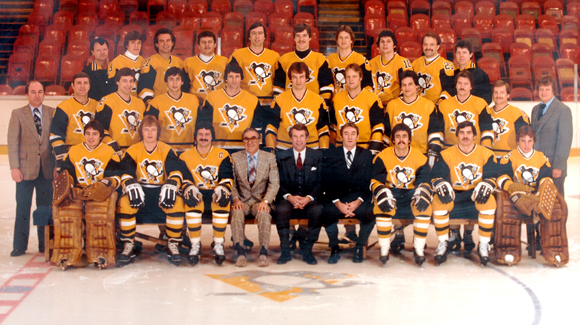 and figuratively because they drafted the man that saved the franchise during the decade…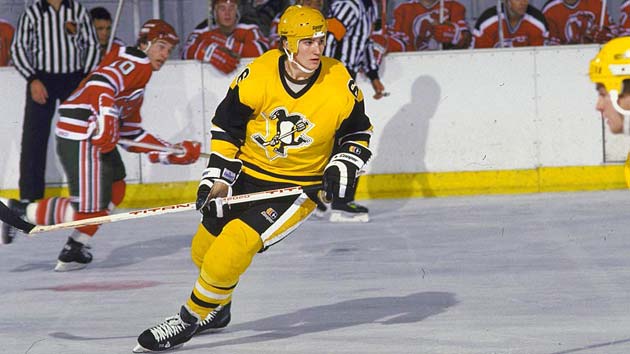 If I wasn't such a pussy I would get this photo tattooed on my chest. Much like the 70's night earlier in the year the Penguins tried to recreate scenes from that decade:
https://twitter.com/penguins/status/956676652842569729
Weren't sold on 80s night?

…How about now?

And yes, it's free to play. pic.twitter.com/uaZ4c6BSh9

— Pittsburgh Penguins (@penguins) January 25, 2018
The team also had multiple movie exhibits around the arena like Ghostbusters, Back to the Future and this is why there wasn't enough money to resign Bonino.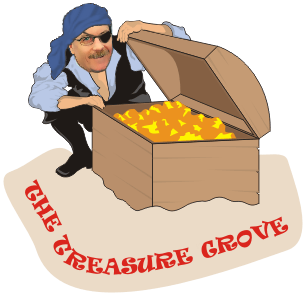 GAA+Sv% of some Pens' goalies in first 3 starts with team: DeSmith (1.35, .960); Murray (1.67, .934); Fleury (1.95, .949); Vokoun (2.01, .935); Herron (2.00, .931); Lalime (2.00, .923); Conklin (2.89, .906); Jarry (2.88, .896); Hedberg (3.24, .892); Barrasso (4.69, .860).

— Bob Grove (@bobgrove91) January 25, 2018
Casey DeSmith has had the best first three games in Penguins history in both GAA and save percentage, that's pretty nutty.
Sheahan is on pace to record 27 points this season, which would be the second-highest total of his career (36 with Wings in 2014-15).

— Bob Grove (@bobgrove91) January 25, 2018
Scott Wilson just got his 35th point of his career, currently sitting with 2 goals and 2 assists on the year.
Oleksiak had a career-high 9 hits Tuesday. Pens' single-game regular season record is 13 by Tanner Glass on Jan. 25, 2014 vs. Dallas.

— Bob Grove (@bobgrove91) January 25, 2018
Glass in the Penguins record books for doing something other than sucking!
That's enough of an introduction, here we go!
As we anticipated the Penguins rolled with the same lines in this game up front meaning a second consecutive night of Ryan Reaves getting the healthy Scratch. The Pens also cured Ian Cole of his Sullivan scratch fever and placed him in for Hunwick:
Cowabunga! Who's ready for hockey? pic.twitter.com/LYgPxJl3RG

— Pittsburgh Penguins (@penguins) January 25, 2018
DeSmith getting the nod for his fourth straight start and we are ready to go. The Pens were on their toes right form the opening drop and you could just sense that Sullivan had them ready to attack. Minnesota carried on the play of the Vikings from Sunday and didn't show up and the Penguins just took it to them. Within the first 4 minutes the Pens were outshooting the Wild 5-0, before the fourth minute was over the Pens sixth shot gave them the lead:
DOMINIK SIMON (3) Assisted by CROSBY (36)) & COLE (6) @ 3:54
Fun fact: Dominik Simon has goals in back-to-back games and three-straight home games. The kid can play! pic.twitter.com/jCBd8cB3h7

— Pittsburgh Penguins (@penguins) January 26, 2018
A terrible turnover by the Wild leads to Sidney Crosby getting the puck in the slot, look out. Watch this gif and focus on Sid's wrists, he sells shot throughout the entire movement with his right hand and just twists his left wrist at the end of the movement to make this pass. Dubnyk had committed to the top of his crease and Simon said wham bam thank ya ma'am.
With that assist, Crosby surpasses Jaromir Jagr for 2nd place on the #Pens all-time scoring list at 1,080. The only man left to catch is Mario Lemieux (1,723). -SK

— Pens Inside Scoop (@PensInsideScoop) January 26, 2018
lol only 643 behind Mario.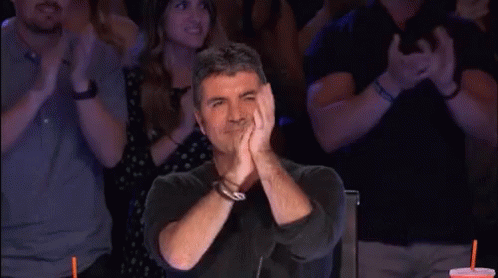 The Penguins continued pressing their agenda in Minnesota's face and then Jason Zucker decided the Pens top ranked powerplay should get a crack at running them over. It took one rush up the ice and the puck on Geno's stick:
EVGENI MALKIN  (22) Assisted by CROSBY (37) & KESSEL (35) @ 9:09 PPG
No angle? No problem. pic.twitter.com/aaeFJpIXLO

— Pittsburgh Penguins (@penguins) January 26, 2018
It should be noted that it was Justin Schultz at quarterback for this play, not Kris Letang. How determined is Malkin right now? Look at that celebration. That is the fist pump of Zeus.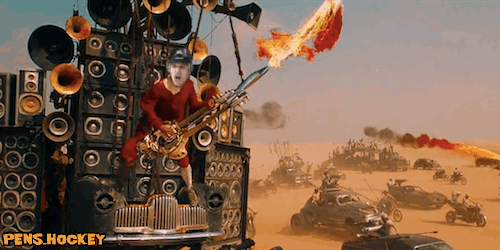 The Penguins would take a late penalty but the PK stayed hot and killed it off and that would do it for the first.
Pixel Penguins are lookin' good after the 1st period. pic.twitter.com/uLfyJzzQN5

— Pittsburgh Penguins (@penguins) January 26, 2018
Just an absolutely dominating performance in the first frame by the Pens . The team also made us cry by honoring Matt Cullen:
Thanks for everything, Dad. We wouldn't be where we are without you. pic.twitter.com/tGWPmFdo3f

— Pittsburgh Penguins (@penguins) January 26, 2018

The Penguins started the second just like they played the entire first and man was it great to watch this team just powerhouse someone. Then Kris Letang took a penalty less than two minutes in to halt the momentum but the killers were there once again to bail out the struggling defender. Following the kill the team started going with some quick changes and a lot of time for the Crosby and Malkin lines and it completely wore down Minnesota. Finally not even halfway through the period the skies parted, a beam of light came down, and the man with the heavenly flow was blessed by the hockey Gods:
CARL HAGELIN (4) Assisted by MALKIN (29) & KESSEL (36) @ 9:28
Penguins goals to the max! #Swagelin pic.twitter.com/W7C3OqAsCl

— Pittsburgh Penguins (@penguins) January 26, 2018
This goal is yet another example of the Penguins being ferocious on the puck and forcing the Wild to turn the puck over. Following the turnover Phil Kessel decides to add another probe into the Russian investigation and makes  asweet back door pass to Malkin. Geno takes the biscuit and tells Phil he isn't interested in being his back door man and instead gives it to the snake-bitten Carl Hagelin who beats the notasgoodaseveryonesaysheis Dubnyk five hole.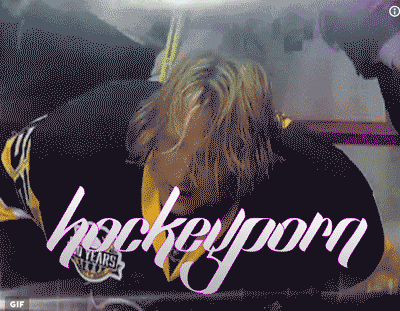 The Penguins finished celebrating and decided they would turn the son of a bitch up to eleven one minute later:
BRIAN DUMOULIN (3) Assisted by CROSBY (38) & HAGELIN (10) @ 10:55
Sidney Crosby, casually batting pucks out of the air as he marches towards the NHL scoring lead: pic.twitter.com/2CqSjtmjFX

— Jesse Marshall (@jmarshfof) January 26, 2018
"hi, uhh hospital, I have 6 people that need immediate care for third degree burns." Where do you even begin with this goal? It feels like everything Sidney Crosby was doing right at the wrong times earlier in the season is finally coming together. He makes two unreal plays in this sequence, first knocking the puck out of midair and then making that sweet pass to Dumoulin. Maybe I shouldn't have lol'ed at Crosby catching Mario, at this rate he may tie him by the end of this game.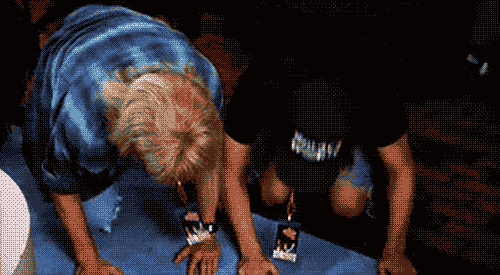 Watching Conor Sheary spin right round baby right round during this play cracks me up.
The Wild would get a powerplay chance a few minutes later and would get one through DeSmith but it was called back for goaltender interference. The rest of the way was all Pens including a post by Simon and a near miss by Rust.
The Penguins finish with another 11 shots in the period as the Wild struggle to get through the Pens D.
The team had looked good so far in the game, so why not keep it going? They just continued dominating from the start of the third period and during an early powerplay opportunity it was the 101st best player in NHL history cashing in for his second:
EVGENI MALKIN (23) Assisted by SCHULTZ (12) & KESSEL (37) @ 1:42 PPG
Evgeni Malkin tallies his second power-play goal of the night and his 23rd goal of the season. pic.twitter.com/0cSNiSFLik

— Pittsburgh Penguins (@penguins) January 26, 2018
Suter takes away Sid's 400th goal and the Penguins take a 5-0 lead so I'm sure he will take that trade. J Schultz on that top unit making things happen baybay. We barely had a chance to realize we won a free meatball when Sidney Crosby was busy backchecking his ass off to create another turnover and a scoring chance, and once again Simon says goal:
DOMINIK SIMON (4) @ 2:42
So, Dominik Simon has scored on three of his last four shots… pic.twitter.com/iON1TOOTKH

— Pittsburgh Penguins (@penguins) January 26, 2018
Just some unreal backchecking by Crosby in a 5-0 game, shame on you for eternity if you ever take this type of effort in this scenario for granted. If you're in an argument with someone that still says Crosby isn't great "because he cries" you only need to show them this play.
As for Simon's play in this game…
The Wild would end DeSmith's shutout bid at 8:44 when Eric Staal notched his 20th of the season. yes, his 20th, you kept the wrong brother Carolina. The Wild would add a second 2 minutes later when Granlund would score on the powerplay at 10:50. The Wild would add a third one minute later when Brodin would score from the point. Suddenly it was 6-3. The Wild would not add any other goals and the Penguins would continue doing exactly what they needed to do and unlike the 80's the game would leave Pens fans wanting more.
GAME OVER
---
Thoughts:
Ian Cole was kind of good, Sullivan said that Hunwick was scratched because he was sick:
Oh man, you folks ready for Ian Cole's stat line tonight? 7:16 so far at evens.

9 shot attempts for
0 against (ZERO!)

7 scoring chances for
0 against (ZERO!)

No chance he should even get consideration for a scratch.

— Jesse Marshall (@jmarshfof) January 26, 2018
The Penguins had two powerplays and were on the ice for a total of 46 seconds, finishing 2 for 2
This time management for the defense is so nice, first time this year there is only a 4 minute gap and it is probably not a coincidence that the Wild were held to less than 20 shots 50 minutes into the game. They also gave up less odd-man breaks which could be mostly due to the Wild not being as fast as the Metro teams we're used to seeing
The top 15 in NHL scoring right now, hello Mr. Kessel

We spoke int he gameday that the Pens are on the race to 98 points, this was a great start and they now have 41 points left to earn in 31 games.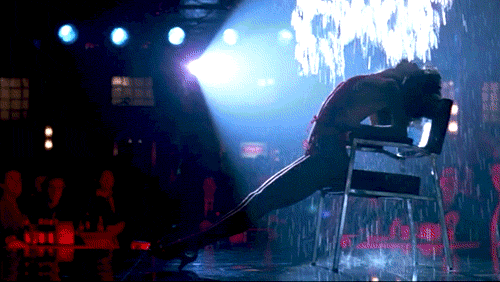 Loading ...