After completing the season series against the Blues, only two words come to mind to describe them: Slow and Cheap. The first 10 minutes of the game would've made someone checking out hockey for the first time opt for curling. The Penguins had the excuse of playing the night before while the Blues only possible excuse is they went on a binger the night before and were still hung over. Pretty sure I heard Olli Maatta say "these are my people" at one point, that's how slow they are. Then there is the dirt. We've seen some dirty plays obviously, but they are usually by one player on one team. The Blues roster is just littered with dirt. If Dirty Blues didn't sound like an awesome music genre I would call them that. Carl Hagelin is most likely concussed, as he was seen after the game looking like this: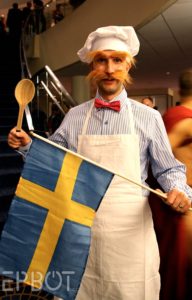 Kris Letang also left at one point after a hit to the head, though not as cheap as the Hagelin shot due to the ref being in the way, we blame Buttman. Luckily the Penguins have two days off and a rather weak schedule coming up but more on that below.
As I said above the first half of this period was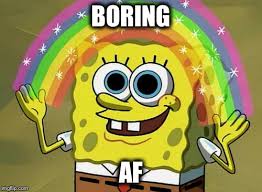 The Blues were gearing up for their second home game under a new coach following their first win in 3 years on Thursday, and they came out of the gate for this game with as much excitement as you have for work tomorrow. Finally the Penguins got some things going and put the Blues out of their misery, giving them an excuse to play like they were losing:
SIDNEY CROSBY (29) Assisted by KUNITZ (16) @ 15:50
Sullivan put Kunitz back on Sid's line and the initial results were horrible. Twice within the first 8 minutes of the game Crosby had clear cut paths to shoot but opted to try and set up his long time buddy for a one-timer. This time however, it was Kunitz to Crosby, and that combination works:
One-timer, backhand, on one knee. Just casual Crosby things. pic.twitter.com/NdTztGT01J

— Pittsburgh Penguins (@penguins) February 5, 2017
One timer on the back hand shot against the direction of the pass while sliding on one knee in the opposite direction… Sidney Crosby ladies and gentlemen. Unreal.
The Penguins would then get into some penalty trouble as Ian Cole somehow interfered with someone, and Kris Letang exploded. The 5 on 3 had everyone excited, but MAF wasn't having it. The period would end with some penalty time left, Carl Hagelin dazed, and the Pens up 1-0.

The period started with the Penguins still down 2 men. Then the first penalty ended and the Blues forgot about Ian Cole getting out of the box, who was promptly fed with a pass and shot his semi-breakaway wide. Then the Letang penalty ended, and the Blues again forgot about the player getting out of the box:
KRIS LETANG (5) Assisted by ROWNEY (1) & RUST (13) @ 1:34
Solid in the shootout. Solid in the breakaway out of the penalty box. Clutch all around. pic.twitter.com/izm6UiicpV

— Pittsburgh Penguins (@penguins) February 5, 2017
Carter Rowney with his first NHL point on such a smart pass to Letang. Letang had the whole world thinking he was going to his patented backhander, and then set Allen back 3 appointments with his psychiatrist. I can't believe the Blues were surprised Allen has mental issues, anyone that picks out those pads obviously has a mental disability.
The game continued and the Penguins were in absolute control, it was beautiful. Then came this play:
Crosby with the fake out. Schultz with the real deal. pic.twitter.com/CtUNDSZfkG

— Pittsburgh Penguins (@penguins) February 5, 2017
JUSTIN SCHULTZ (9) Assisted by CROSBY (29) & KUNITZ (17) @ 12:02
This goal was all due to the cycle, as Schultz initially started with the puck where Crosby is in this gif. After passing it to Crosby on the goal line he continued to circle all the way behind the net, where the Blues completely forgot about him. What an entirely different player. The period would basically end after this, and some cheap shots, with the Pens up 3-0.
Carl Hagelin didn't return, Kris Letang sort of returned off and on, but the Penguins weren't losing this game. At the 12 minute mark Patrik Berglund was able to redirect a slap pass between the legs of Fleury and give the city some hope, but come on. Then Reaves gets a double game misconduct for trying to chop Brian Dumoulin in half with a slash. If you're keeping score at home:
1 deliberate elbow to the head of Hagelin
1 two hand punch after the whistle to the face of Guentzel
1 head shot to Kris Letang
1 22 penalty minute earning slash to Brian Dumoulin
and those are just the major attacks. The Blues pulled their goalie, because they truly don't understand hockey, and Sidney Crosby made this look easier than Kevin Shattenkirk's wife:
SIDNEY CROSBY (30) Unassisted @ 19:42
And one for good measure. pic.twitter.com/UzU4iEzk3u

— Pittsburgh Penguins (@penguins) February 5, 2017
Peace out St. Louis, GAME.

THOUGHTS:
Justin Schultz, already has a career high in points this season and is 2 goals away from tying his career high in goals at 11. Rumor is Mrs. Rutherford is baking him cakes and pies everyday to persuade him to stay
Fleury looked great in net. He did exactly what he was supposed to do and didn't look rusty or uncomfortable at all. You could tell the team was collapsing a bit in an effort to really get him the win, but he was solid throughout
Carter Rowney has gotten better in each of his three games played. Really shows not only the depth of the organization but also how the development process of players is working
You have to wonder if a game like this sheds light on Rutherford's deadline plans, seeing a team take liberties on your stars and the aftermath of your team playing without a key forward/defender for awhile
The Pens are getting ready for a casual 5 games in 12 days with only one being against a fringe playoff team (Calgary)
Crosby with 3 points, to get him to 997 for his career. The "Sid Point Counter" is pretty cheesy on Root Sports, but at the same time I like how vintage it looks
Speaking of looks, I can't stand the 100 NHL patch on the jerseys, they look horrible on the sleeve under the numbers. I wish they would be on the front where most patches go, weird decision, and yes this is just me bitching.
To quote Mike Lange "After New Jersey slapped up Columbus tonight, the Penguins are now tied for 2nd in the Metro"…. giggity.

I'm typing this on a magik brownie & beer braille keypad cause my eyes are still bleeding…great party though…WAS THERE A DAY YESTERDAY?…ouch.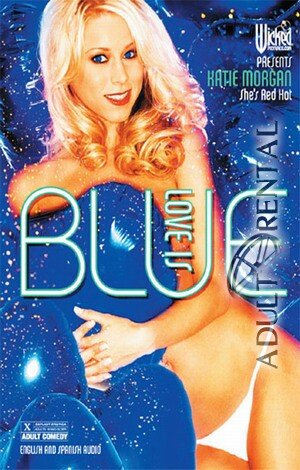 Oh...my head hurts...wut day is this? Am I Carl Hagelin? ...Pik-a-Porn
4) "If you're big, you're big, and that's the asset you have." -- Pang (42%, 5 Votes)
6) "Found the hole on the Flower." – Pang (25%, 3 Votes)
3) "And, boy, did he stretch it out." -- Pang (17%, 2 Votes)
7) "He uses those legs to drive you wherever he wants you to go." – Steigy (8%, 1 Votes)
5) "I could see Crosby coming." -- Pang (8%, 1 Votes)
1) "Stays down and firm against the ice." -- Darren Pang (0%, 0 Votes)
8) "Relies on his athleticism more than his equipment." -- Steigy (0%, 0 Votes)
2) "Letang gives it to the referee." -- Pang (0%, 0 Votes)
Total Voters: 12

Loading ...