The last two gamedays I have mentioned how tough it would be for the Penguins to travel to Colorado and then Arizona and come out ready to play. As usual, I was write. The Penguins barely showed up against the Avalanche but were able to pull that game out, and they decided to try to do the same thing in this one, except the Coyotes are 0.000004% better than Colorado, and Mike Smith hates the Penguins. Also, I used "write" instead of "right" intentionally so that I would have more attention from you than Sullivan had form the Pens.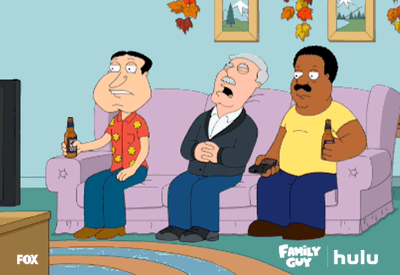 Both teams remembered they had to play hockey to start this period, yet somehow a 3 goal period was still painfully boring.
JOSH ARCHIBALD (1) Assisted by FEHR (4) & KUHNHACKL (4) @ 5:41
Congrats on your first NHL goal, @JoshArchibald15! pic.twitter.com/wNzJci3VTW

— Pittsburgh Penguins (@penguins) February 12, 2017
How to score your first goal in the NHL 101: Crash the net, don't take your time releasing the puck, success. The initial pass by Archibald was pretty legit too, a no look toss straight to the tape in the center of the zone. You have to love that these players seamlessly slide into spots when they are called up.
Archibald's father Jim scored first NHL goal vs. Arizona franchise on March 20, 1985 when his Minnesota North Stars lost @ Winnipeg, 5-2.

— Bob Grove (@bobgrove91) February 12, 2017
Good stuff, Grover. I'm almost done talking about this, but does anything in the stat line of the goal stand out to you? 
Why Tom Kuhnhackl is a healthy scratch so often is something I cannot grasp. The dude is a solid 4th line player that you notice every time he plays. I've been a big advocate for him all season, and I honestly thought JR would've traded Fehr by this point, but that's why I am just a blogger.
The Coyotes would score 61 seconds later:
RIEDER METER 🔥 pic.twitter.com/8hP2LKReFF

— Arizona Coyotes (@ArizonaCoyotes) February 12, 2017
Thriller shoulder look out.
3 minutes after that Martin Hanzel would help give the 'Yotes the lead on the power play. The Penguins penalty kill is awful this year, like bottom of the league awful. The 'Yotes power play is awful this year, like bottom of the league awful. Something had to give, and it was the woeful PK.
Martin Hanzal wasn't content with a tie game. pic.twitter.com/oIkn6T9cx6

— Arizona Coyotes (@ArizonaCoyotes) February 12, 2017
Letang in pretty good position, but there are TWO Coyotes between Fleury and the other defenders… most likely not a good defensive strategy. The period would end with the same score thank God, because it could've been worse if Arizona was decent. Also, Mike Smith decided to show up against the Penguins:
#SMITTY 🙌🙌🙌 pic.twitter.com/aUQEIWtafv

— Arizona Coyotes (@ArizonaCoyotes) February 12, 2017
The 3rd period picked up right where we left off, with the Penguins playing like they would rather be anywhere else… Martin Hanzal would pick up his 2nd of the game less than 4 minutes in and this one looked to be over:
Double dose of Hanzal. pic.twitter.com/8NXQToIeQs

— Arizona Coyotes (@ArizonaCoyotes) February 12, 2017
Something that has never been doubted is Fleury's athleticism. Olli Maatta tried his absolute best to prevent MAF from making a save and the son of a bitch still got a piece of this puck. And yes, this is easy to say when watching the clip at half speed, but why in the fuck would you think trying to go around the back side of your goalie would be the quickest route to the loose puck in front of the net?
The Coyotes would get a power play in the second half of the third and they had a chance to put this game away, instead Mike Smith had a midlife crisis and contemplated his life in the desert.
JOSH ARCHIBALD (2) @ 14:38 SHG
Josh Archibald is officially in Mike Smith's head. pic.twitter.com/X1CQWkJTgf

— Pittsburgh Penguins (@penguins) February 12, 2017
This is some good stuff, folks. The kick from skate to stick behind his body, what the hell?! I am pretty sure as soon as Smith touched the puck the second time the whistle should've blown so the Pens got lucky here but whatever, hell of a goal kid.
So here we were, down by 1 in the desert while missing half of the starting lineup. Crosby stuck at 998 points only because he loves fucking with ROOT. Time ticking down. Knees weak, palms are sweaty. 15 seconds left, and Phil tosses your mom's spaghetti:
PHIL FUCKING KESSEL (19) Assisted by GUENTZEL (5) & LETANG (23) @ 19:45
Retweet if you love Phil Kessel. pic.twitter.com/QZfmD3MZYU

— Pittsburgh Penguins (@penguins) February 12, 2017
American hero. Lover of hot dogs. Can have my first born child. Dear Jesus thank you for such a pure gift Toronto. Biggest highlight following this goal is the Penguins didn't find a way to blow the game in the last 14 seconds.
Now the Penguins have to have the advantage right? 3 on 3 OT against the Coyotes? Even without Malkin this is an unfair match-up. Then the Coyotes take a penalty, so now its 4 on 3… game over, right guys? Right?? Well the Penguins decided to not shoot on the power play.
It didn't. The Coyotes killed the penalty and took their only shot of the overtime period.
.@Cmurphy5 goes end-to-end for the game-winner! pic.twitter.com/vduS3mnoGa

— Arizona Coyotes (@ArizonaCoyotes) February 12, 2017
No comment.
THOUGHTS:
The Penguins were without Malkin, Hagelin, Sheary, Rust and using their back-up goalie, I'll take the point
It's easy to blame Fleury, but the whole team sans Archibald and 25 seconds of Kessel played like shit
It's still February, and it's still a point
Fuck was that boring
Comment of the game goes to @Ungaba "If Martin Hanzel doesn't marry a girl named Gretel he is wasting all of our collective times" Freaking golden
The Penguins made it through a game without losing a left winger for the first time in February
The Maatta Daley pairing isn't working, there are endless stats about this. I don't know what to change, but this pairing is abysmal.
Penguins off until Tuesday when they are back at home for a Valentine's night cuddle session with the Cafucks, see you then!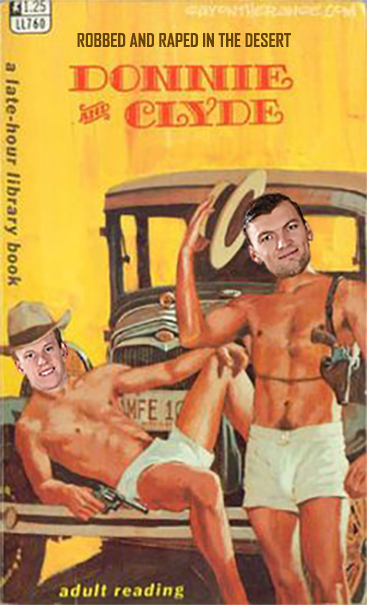 What if we had a game scheduled and no one showed up? ...Pik-a-Porn
3) "Look at the dingle dangle there." -- Nash (35%, 8 Votes)
4) "Smith comes in there and tickles the back of Sid's neck for good measure." -- Errey (30%, 7 Votes)
10) "Crosby finds Kessel's backdoor." -- Nash (17%, 4 Votes)
9) "He just tugged him enough." -- Nash (9%, 2 Votes)
7) "Kunitz has a backdoor tip in." -- Nash (4%, 1 Votes)
1) "Boy Steigy, how did that get in?" -- Errey (4%, 1 Votes)
5) "He tries to rotate it down low." -- Mike McConnell (0%, 0 Votes)
8) "He tried to dangle it in the corner." -- McConnell (0%, 0 Votes)
2) "Makes himself big." -- Tyson Nash (0%, 0 Votes)
6) "Offense on the backside." -- Nash (0%, 0 Votes)
Total Voters: 23

Loading ...