Because I seem to enjoy the whole "this is a weird time to be starting the playoffs" thing, I went back to see when the last time I made a playoffs preview post at what would usually be considered the normal time of year for it. In 2019, my Stanley Cup Playoff preview post was published April 19, so we're just about a month later than we usually are for the beginning of the playoffs. Well, as they say, better late than never, and considering how close we were to it being "never" last season, I believe we will definitely take it being late for the second season in a row.
Unlike last season, the playoffs won't be held exclusively in Edmonton and Toronto. As the COVID-19 pandemic finally appears to be winding down, as players, personnel, and fans continue to get vaccinated, and as life seems to head back towards normalcy, arenas are opening up more and more to fans, who have been able to go to games across the United States basically since March. (In Canada though, not so much yet.) But there's still a touch of precaution as the format for the playoffs for the first two rounds will maintain the divisional format that the regular season had. It's the first time since the 1993 playoffs that the playoffs will have this format, which may rankle some Pittsburgh Penguins fans whose memories of the Patrick Division Finals against the New York Islanders may still sting at the thought of a third-straight Stanley Cup for Pittsburgh ruined by the Game 7 overtime loss. (In case you forgot, the Islanders have won zero Cups since 1993; Pittsburgh: three.)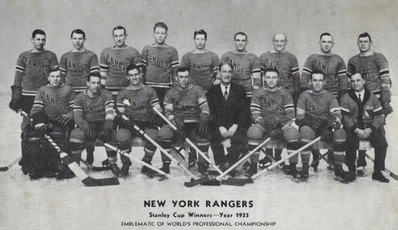 As for the playoff format itself, the top four teams in each division will play in the first two rounds of the playoffs: the #1 seed against the #4 seed, and the #2 seed hosting the #3 seed. The two teams to win their first round series will play in the second round, the better of the two hosting the lesser. Once the four divisional playoffs end, the four winners will play in the Stanley Cup Semifinals, seeded according to their regular season record. Then, obviously, is the Stanley Cup Finals. Who knows what the League has in store for the Prince of Wales Trophy and the Clarence Campbell Bowl, typically given to the winners of the Eastern and Western Conferences, respectively, as there was neither an Eastern nor a Western Conference this regular season, but it would be interesting to see what we would consider under normal circumstances to be an all-East or an all-West Stanley Cup Finals. Somehow it worked out that the traditional East-West balance for this season's playoffs is unbalanced by just one team.
In terms of competitiveness, the difference between first and fourth in the East Division was the closest by far of any of the four divisions. As of this writing:
In the East, Pittsburgh led the Islanders by six points;
in the Central, Carolina led Nashville by sixteen points;
in the West, Vegas led St. Louis by twenty-one points;
and in the North, Toronto led Montreal by eighteen points.
Coincidentally, the Penguins could end up being the division leader with the fewest points of the four division leaders, which would be relevant if all four division leaders reach the Stanley Cup Semifinals, but that's a long ways off yet.
Before we get to my predictions, I wanted to remind everyone that we have a league for NHL.com's Bracket Challenge here, or by finding the League Name "Pens.Hockey", Passcode: "Cup#6". As of this writing only six people are signed up, which is awful. I'm bad at these bracket predictor things, but if I win you should all be embarrassed for letting it happen. Please sign up and make me be the one who is embarrassed!
East Division Semifinals
#1 Pittsburgh Penguins vs. #4 New York Islanders
I'll get into more detail in the Game 1 Gameday, but the big picture here is that the Penguins won six of the eight matchups between these two teams this season with a +10 goal differential, which was the best number of any of New York's opposition. Seeing how the Islanders allowed the second-fewest goals against and had the second-best save percentage in the League, it's no small feat to have cracked their defense consistently. It's often said that what happened in the regular season series doesn't matter in the playoffs, but I think there is some positivity in knowing at least that the Islanders are not an impenetrable fortress. That being said, if the Islanders are going to have a chance in this series they will need something close to their goaltending performance as in 2019 when Robin Lehner allowed just four goals at even strength. Unfortunately for New York, Lehner is no longer their goalie, and neither starter Semyon Varlamov nor rookie Ilya Sorokin have particularly good track records against Pittsburgh, even though Varlamov was amongst the League leaders in goals saved above average.
I can't imagine Pittsburgh losing this series, but then again I didn't either two years ago. So I'm going to go conservative and say Pittsburgh in 6, but I could see this being over in five games, depending on if New York struggles to deal with the Penguins forward depth.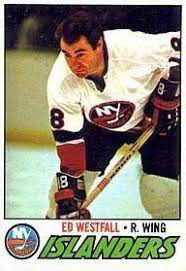 #2 Washington Capitals vs. #3 Boston Bruins
As good ol' JR, Jim Ross, would say, this series figures to be a slobberknocker. The series was a 4-4 split (4-2-2 for Boston) and on goal differential the Bruins barely made it out ahead at +1. Their eight games against each other were feisty affairs, with Boston taking 166 minutes worth of penalties and Washington 102. It makes sense for the two teams ranked fifth and sixth in the League in penalty minutes per game. Since making their big trade deadline acquisition of Taylor Hall, Boston won twelve of their last seventeen games; not to be outdone, Washington won eleven of their last seventeen after they acquired Anthony Mantha at the deadline.
The big question in this series is going to be the fitness of Alex Ovechkin, who did not play in seven of Washington's last nine games and barely played in one of those two games he did dress for (a whopping 0:39 against the New York Rangers on May 3). He did play in the Capitals' regular season finale against Boston on May 11 which Washington won 2-1 and he was fairly productive in terms of creating chances, although neither he nor his linemates scored. For the Bruins, the key to their success in this series will be replicating their regular season +5 even strength goal differential against Washington while improving their -7 goal differential on the penalty kill. Since the deadline the two teams split the only two games they played against each other, but Boston's 6-3 win on April 18 was a better sample than the regular season finale in which the Bruins sat practically half of their regulars, and neither team had much to play for anyway.
I like Boston's chances to pull off the "upset" in this series. I put upset in quotes because Boston has been the better team of late and their goaltending is more reliable than Washington's. If the Bruins can play better on the penalty kill against the Capitals, that'll be a big step towards stymying Washington. I'm thinking Boston in 6, although I have a feeling it could be over in 5.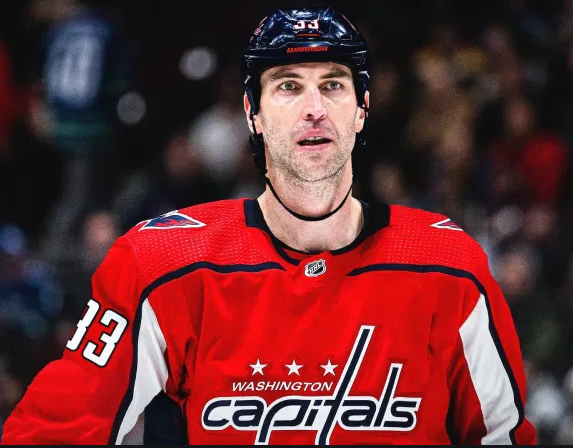 Central Division Semifinals
#1 Carolina Hurricanes vs. #4 Nashville Predators
It's the never-before-season postseason series between the two Dixieland neighbors! This season's realignment led to this unique opportunity that we would only otherwise see in the Stanley Cup Finals. Carolina won the season series against Nashville 6-2, though Nashville won the last two. Notably, only one game between the two teams was decided by one goal, with the Hurricanes winning 3-2 in overtime on March 9. In all of Carolina's wins, they held Nashville to two goals or fewer, but the Predators returned the favor in the last two games, winning 3-1 and 5-0; Nashville was just the second team to shutout the Hurricanes this season. How much of that had to do with the fact that it was the end of the season?…
Carolina was a very strong team this season. They will finish no worse than third overall in the League, buoyed by a defense that allowed the fourth-fewest goals against and had the third-best save percentage as well. They had great special teams as well, with the second-best power play and the third-best penalty kill. They'll be facing off against a Nashville team that was slightly better-than-average defensively but below-average offensively. What may keep the Predators in this series is their goaltending, which was just behind Carolina for fourth-best in the League, and was led by Juuso Faros who led the League in goals saved above average. That's a lot to rely on, especially on the penalty kill which allowed the third-most goals in the League. I believe this will be an easy win for the Hurricanes: Carolina in 4.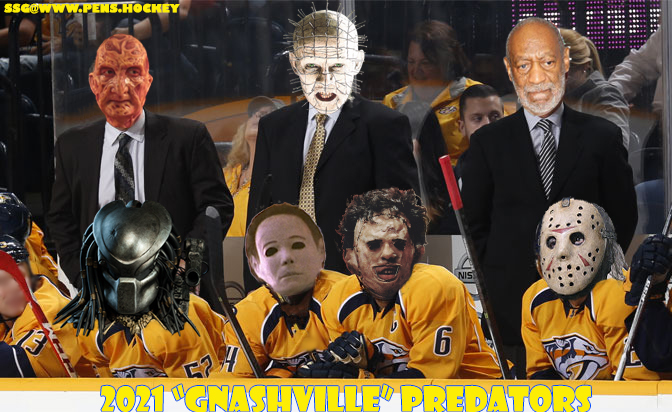 #2 Florida Panthers vs. #3 Tampa Bay Lightning
This Battle for Florida series has the chance to be something of a let-down. Tampa and Florida tied in the overall standings in points but the Panthers won the season series over the Lightning 5-3. It was the best season in Florida's relatively short history, although the next two seasons turned out to be disappointing as the Panthers were dumped in the first round both times. However, Florida had the fourth-best offense and the twelfth-best defense in the League this year, and they took the most shots-per-game in the League as well. But, partly by design, the Lightning have been totally without Nikita Kucherov, their leading scorer both during the regular season and playoffs last season, and he will presumably be at full health if not full game fitness when these two teams meet. So, it'll be a different Lightning team than what we have seen all season long, but one that is still quite balanced at forward and defense, oh and also they still have Andrei Vasilevski who is amongst the League's best goaltenders.
This would have been a close series without Kucherov in the mix for Tampa, but the winger makes the Lightning a much stronger opponent. If the Hockey Gods are just, they will punish the Lightning for their chicanery at some point, but I think they'll get by their Floridian foes in this first round matchup. Tampa Bay in 6.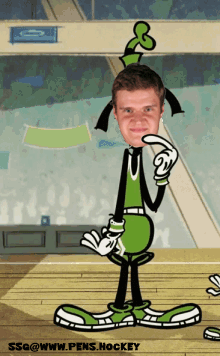 West Division Semifinals
#1 Colorado Avalanche vs. #4 St. Louis Blues
Things haven't looked this bright for the Colorado Avalanche in a long time. This year's President's Trophy winners also eclipsed their best record in franchise history made twenty years ago by a star-laden Avalanche team that included Joe Sakic, Peter Forsberg, Milan Hejduk, Alex Tanguay, Ray Bourque, and Patrick Roy, a team that won its second Stanley Cup in franchise history. What may surprise you to learn is that Colorado's starting goaltender this year, Philipp Grubauer, actually had a better year this season than Roy did that year. Having strong goaltending is often a good enough foundation for a long playoff run, but generally speaking this Colorado team is really deep and hoping to finally break through to the third round of the playoffs after two straight years of heartbreaking seven-game losses.
The shallowness of the West Division meant that someone had to get into that fourth seed at some point, and despite losing more than winning since March 1 (winning sixteen of the last thirty-five games), the Stanley Cup champions from two seasons ago found their way into this spot. Is there much hope for the Blues to get past the Avalanche? Probably not, even though they did win their last two games against Colorado. They didn't get quite the same goaltending out of Jordan Binnington that they needed and, as I just mentioned, good goaltending is the foundation of a strong playoff team. If St. Louis wins more than one game in this series it'll be a surprise. Colorado in 4.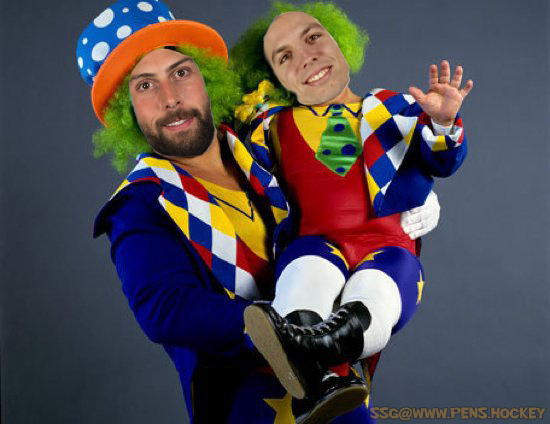 #2 Vegas Golden Knights vs. #3 Minnesota Wild
Isn't it amazing how in just their fourth season in the League the Golden Knights were this close to winning the President's Trophy? The Seattle Kraken must be licking their chops at the thought of having such a successful start to their franchise.
Vegas led the League in goal differential, aided in large part by having one of the best goaltenders in the League, old pal Marc-Andre Fleury. They also scored the fourth-most goals in the League, as they too have a very deep group and balanced group of forwards. But this first round series could be a major challenge for them, as the Wild were the only team in the West Division to win their series against Vegas, 5-3. It was a tight series as well, with six games being decided by one goal. The challenge for Minnesota will be equalling the Golden Knights in goal, as the Wild were in the middle of the League in goals allowed.
I think this series goes a full seven games, but I don't think Minnesota has what they'll need to get past Vegas. Vegas in 7.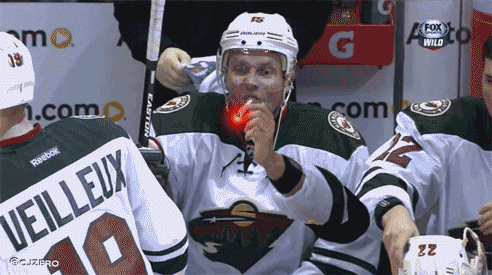 North Division Semifinals
#1 Toronto Maple Leafs vs. #4 Montreal Canadiens
First, kudos to the NHL for finding the only way to guarantee that a Canadian team will be in the Stanley Cup Semifinals!
Second, this matchup has been decades in the making as somehow, inexplicably, despite having been in the same division for years, this is the first time since 1967 – not only pre-expansion, but also the last season the Leafs won the Cup – that these two storied franchises will meet in the playoffs. For Toronto, it's the first time they've won their division since 1999-2000, and it's certainly a breath of fresh air to escape the monotony of ending up third in the division and being wiped out in the first round. They'll have longtime starter Frederick Andersen back from his injury, but I would assume the Maple Leafs will have to good sense to go with Jack Campbell in net, he of 17 wins and just 2 losses this season.
Overall Toronto had the sixth-best offense and the sixth-best defense in the League this season, but what's interesting is that Montreal was right there with them in terms of shots-for (tied with Toronto for sixth-most) and shots-against (fifth-fewest versus Montreal's sixth-fewest) per game, so it's evident that the main difference is finishing in the offensive end and goaltending in the defensive end. Neither Carey Price nor Jake Allen have particularly set themselves above the other, which is not good news for a Canadiens team that allowed the most goals this season of any playoff team. If either goaltender can get hot, Montreal may be able to hang in there. But considering that Toronto won seven of ten meetings between these two teams, I really don't see Montreal reversing that fortune in this first round matchup. Toronto in 5.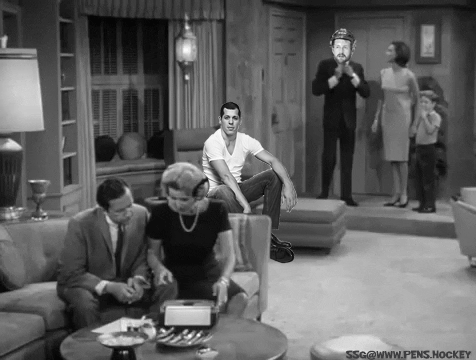 #2 Edmonton Oilers vs. #3 Winnipeg Jets
It's amazing what a difference just 1% of shooting percentage can make to a team's fortunes. Edmonton and Winnipeg were exactly equal in goals allowed per game, had 0.1 shots for per game difference between them, were exactly even in shots against per game, and were 0.01% different in save percentage. But the Oilers, with their fourth-best shooting percentage in the League, produced sixteen more goals than their Manitoban neighbors, and that helped make six wins worth of difference between the two teams. As I said, amazing. Edmonton won all but two games of the season series against Winnipeg, including the last six between the two.
Of course, the star of the show in this series will be Connor McDavid, who scored the most points of anyone this season and the most per game for the League leader since Mario Lemieux in 1995-96. But in particular Winnipeg was his favorite opponent this season, against whom McDavid scored 22 points this season. The big question for the Jets, as usual, is if Connor Hellebuyck can keep Winnipeg afloat for long enough for their offense to do their jobs? I really doubt it, and with McDavid on such a tear this season and of late, I think Edmonton is going to tear through Winnipeg. Edmonton in 5.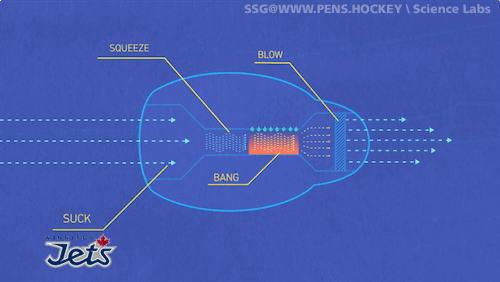 Loading ...