Sidney Crosby had his mom fly in to Pittsburgh for this game, she was delayed due to weather and that's why she wasn't there for the Vancouver game. That's also why he didn't get his 1000th point. As the game got ridiculously chippy Mrs. Crosby was probably worried she would be witnessing the last game her son would ever play. The Jets hit a lot, they have been that way for years, and when they hit they follow through. They also live on the edge, and there were a ton of questionable hits but again, the league pays refs for their time put in, not their performance. This is a super long post so I am cutting right to the recap, let's go!
Opening puck drop, quick line change, oh shit we have a goal:
EVGENI MALKIN (24) Assisted by WILSON (12) & HORNQVIST (17) @ 0:59
The third time is a charm!

Malkin's 39 points at home (13G-26A) are tied with Nicklas Backstrom for the NHL lead. pic.twitter.com/DKXDdcPGvG

— Pittsburgh Penguins (@penguins) February 17, 2017
The Penguins had their legs under them, things were clicking, and oh look, another goal:
CHRIS KUNITZ (9) Assisted by CROSBY (32) & LETANG (25) @ 6:28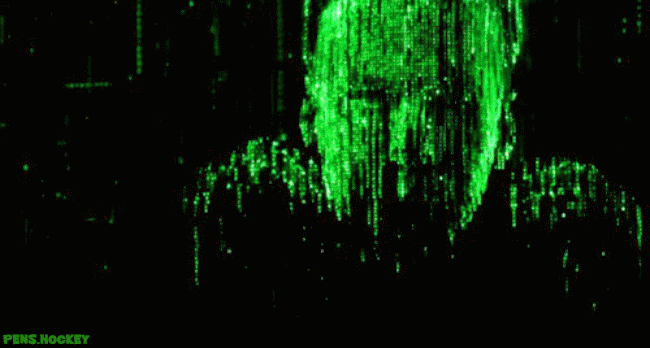 Radio Sync'd Highlight: Crosby gets his 1000th point, sync'd with Mike Lange's radio call.#Crosby1000 pic.twitter.com/gWOYBqLg8M

— Benstonium (@Benstonium) February 17, 2017
Mike Lange, sending chills down your spine on a Friday morning.
You couldn't have dreamed of a more perfect scenario. The team loses the puck in the offensive zone, and Crosby shows his acceleration to get to the puck, fends off Wheeler through shear determination, and with eyes seemingly in the back of his head finds Kunitz wide open. The only thing that Crosby would've added in was Pascal Dupuis on the doorstep to tap in a Kunitz pass. What a fucking player.
Tribute
#Crosby1000 pic.twitter.com/ogdY9MemG5

— Pittsburgh Penguins (@penguins) February 17, 2017
Proud parents. #Crosby1000 pic.twitter.com/OjNc8t6p9K

— Pittsburgh Penguins (@penguins) February 17, 2017
Things got a little chippy, but the Pens would end the period up 2-0.

Now it gets interesting. Patrik Laine notched his 27th goal of his rookie campaign, unfortunately for him Matthews will win the Calder because Toronto may make the playoffs and Winnipeg sucks pig nuts. Carp-Andre decided to go back to some of his previous antics, naturally some of them worked:
GIF: Fleury kickin' pucks and takin' names. pic.twitter.com/s7ju8FDVSB

— Benstonium (@Benstonium) February 17, 2017
Then the Jets become dicks. I get it. You live in Winnipeg, your best weather day of the year is 34 degrees and cloudy. You are playing in front of all these passionate fans and you can't do anything about it in the standings, so why not hit everyone. I don't remember the order of the hits but here they are:
.@ALowsyPlayer17 💪 pic.twitter.com/8pFuDRfT19

— Winnipeg Jets (@NHLJets) February 17, 2017
According to Errey Maatta was holding his hand as he walked off, he would not return. Then came the bigger hit:
Hey Buff, can you help reenact how the Oilers treated Justin Schultz during his time in Edmonton?

cc: @OilersNation pic.twitter.com/GOXqcyenGb

— GameTimeArt ™ (@GameTimeArt) February 17, 2017
Sorry for the Twitter joke, it was the best gif I could find of the hit. Dustin Buttfuk saw the giant number 4 the whole way. This hit was completely avoidable, and if the league had any balls it would be a suspension. Buff will get a $5k fine and will play in Winnipeg's next game, as for Schultz, he will probably get the Hagelin diagnosis.
The Penguins were down to 4 defenders and have a game the next night. Paul Postma scores on some shot through traffic and now it's 2-2. Then Marc-Andre Fleury gave up a horrible goal to Dustin Byfuglien and the Jets all of a sudden have the lead. Fleury knew immediately it was bad on his part, and you know he felt like shit inside as soon as he saw who scored the goal. The Penguins don't have an enforcer, but the Jets were still throwing elbows, bombs, WMDs, you name it. So Evgeni Malkin came to the party.
geno smash pic.twitter.com/7cPc8hv72e

— Evgeni Malkin's Ego (@EvgeniMaIkinEgo) February 17, 2017
Dirty? Completely. Worthy of suspension? LOL
This lit the Jets up but more importantly it told the Penguins on the bench that Evgeni Malkin, fresh off an injury, was willing to go back on the IR to win this game.
So Malkin is in the box and Sidney Crosby knows what he has to do. He gets the puck low and just circles with Big Buff on his back, uses his free hand to draw a penalty, such yuge leaderships by Crosby and Malkin. Powerplay time, your team has been screwed all game, dirty hits have been allowed, who ya gonna call? Phil the mother fucking thrill:
PHIL KESSEL (21) Assisted by LETANG (26) & CROSBY (33) @ 13:55 PPG
That's goals in FOUR straight games for @PKessel81! pic.twitter.com/h562lNpRhl

— Pittsburgh Penguins (@penguins) February 17, 2017
AMERICAN(but not American enough for the world cup) SNIPER : Phil Kessel
The game would stay high paced but nobody could finish it in regulation.
This overtime was flat out balls to the wall insane. Up and down, back and forth, and that was just with your mom during the commercial break. Patrik Laine had the game on his stick and Phil Fucking Kessel hounded him like he was the last hot dog in Pittsburgh, refusing to let the bastard shoot. Marc-Andre Fleury regained his first period form and absolutely shut the door multiple times including a 75 foot break away opportunity. Chris Kunitz hit anything that moved. Then with 30 seconds left Kris Letang gets the puck and does something that Kris Letang of years past never would've done, he stopped. He stopped, and he waited for 5 seconds for Crosby and Malkin to get on the ice. Unreal and probably overlooked play by Letang.
SIDNEY CROSBY (31) Assisted by MALKIN (34) & LETANG (27) @ 4:38
Take it away Mikey:
Radio Sync'd Highlight: Crosby wins it in OT vs. the Jets, with Mike Lange's radio call. pic.twitter.com/qhkPvDwuJP

— Benstonium (@Benstonium) February 17, 2017
Evgeni Malkin is not in the NHLs top 100 players. There are less than 20 people on that list that while IN THEIR PRIME could undress Trouba like that AND make a pass to Crosby. That's right, at full speed it looked like a shot, but no, it was a freaking pass, by the most underrated player in the league. Seriously this goal will be in your memory for the rest of your life, because it is what Malkin and Crosby both do best, respectively.
Our favorite dynamic duo. 👬 pic.twitter.com/uZsHtN8BG2

— Pittsburgh Penguins (@penguins) February 17, 2017
SORRY NIPEG, YOU GET NO WIN TONIGHT.

GAME
QUICK THOUGHTS:
I saw this on Twitter but it is so true. Tonight was the quintessential Marc-Andre Fleury game. He made huge saves in the first, gave up goals due to stick handling and a wrap around, lost the lead, made acrobatic saves in the third, came up huge in overtime, and the Pens win 4-3.
He also won a game where he faced 47 shots, which is a lot to ask from a starter let alone a backup. Media was all over Fleury's nuts because they think it was his last home start. If Rutherford wasn't already set, then this game probably solidified it for him. Why trade someone for nothing now when that someone can get thrown into a game like this and win. I don't care how sloppy it was, it was a win.
Not a fan of the Geno hit, but I also completely understand what it feels like to see your team targeted the whole game with no calls. In case you didn't notice, the Penguins had more penalties in this game somehow, but good thing the league loves the Pens and they get all the calls
Trouba is probably slitting his wrists right now, knowing all he had to do was not show up to camp and ask to be traded to Pittsburgh.
Evgeni Malkin is on another level right now, first he breaks the ankles in Vancouver and now this?? Geno Hattie coming up soon, book it.
So now the Penguins take their 3.7 defenders and head to Columbus for a matchup against everyone's favorite bitches.
Quick season breakdown:
First the year started out as expected, the Penguins were good and the Blue Jackets sucked.
Then the Jackets had to go and win a few games in a row and everyone had to take them seriously, the Penguins were still good.
Now Henrik Lundbitch has somewhat regained himself and the Rangers are relevant again making it a somewhat tight fight for 2nd and 3rd in the metro, and the Penguins are still good.
Caring about a game against Columbus in February, Holy Murray what sins did I commit to deserve such punishment? Columbus beat Toronto 5-2 on the 15th and have been waiting for the Penguins ever since. That win brought the Jackets to 4-5-1 in their last 10 games. So now here is what we have with 26 games left in the season: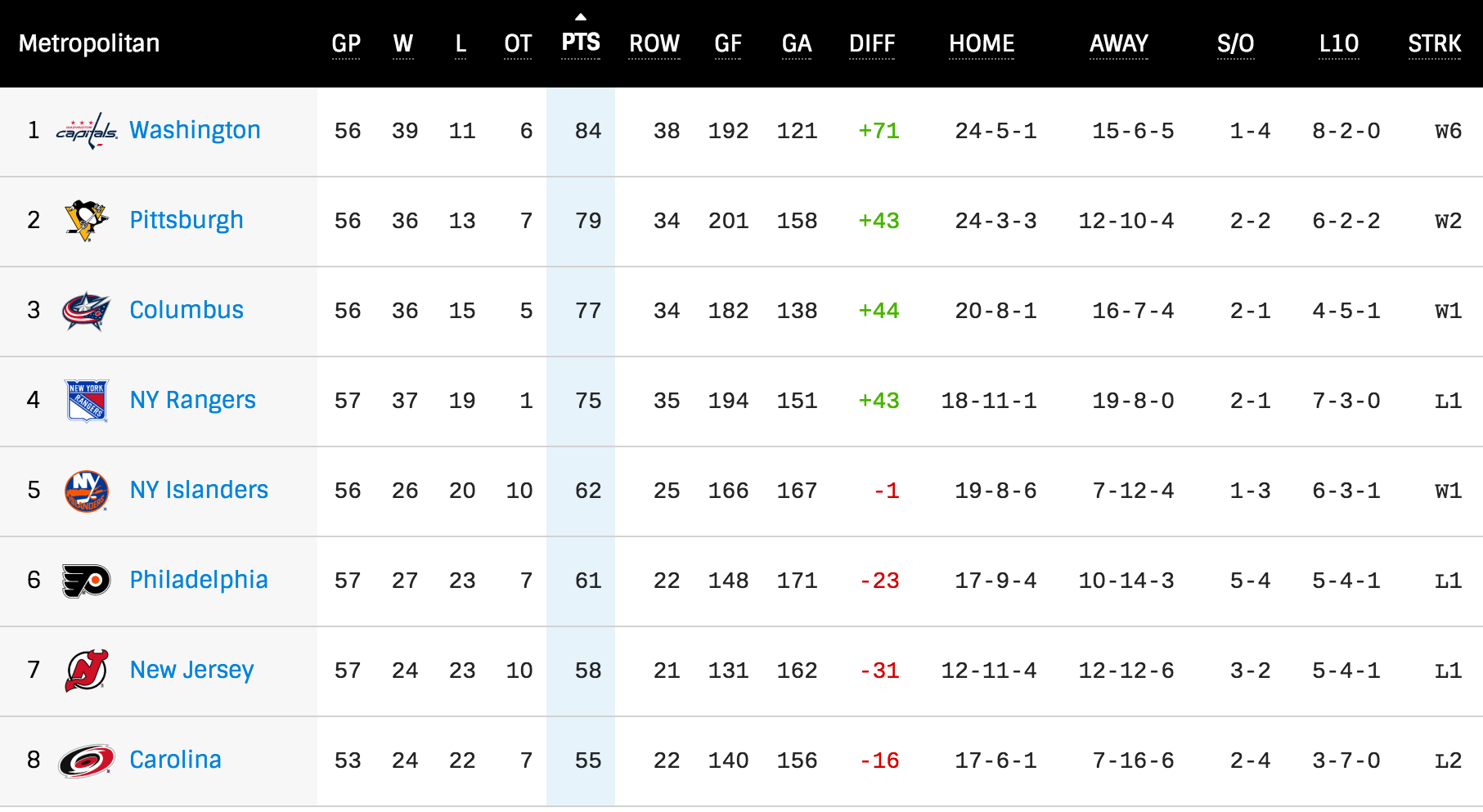 The 2nd Wildcard spot is currently occupied by Toronto at 63 points, so as you can see there isn't a huge difference anywhere. After watching the Jets take shot after shot on the Pens last night and with these standings you have to wonder if Rutherford is looking at that heading towards the deadline. When Evgeni Malkin is the person laying big hits to defend your team, your missing something. Now the Penguins go in to face a team that is known for their cheap shots, so coming out of tonights game with no new injuries would be a blessing.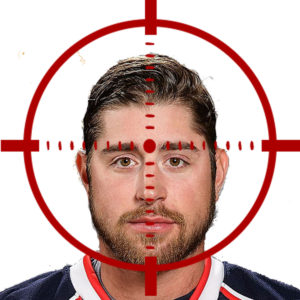 This is the 3rd meeting between the two teams, with the 4th and final meeting coming in the last week of the season. Columbus smacked the Pens around in December, and the Penguins beat Columbus in overtime earlier this month after letting Columbus back into the game late. The biggest question for the Penguins is who will be on defense, and what does the defense have left after logging 25:22 (Daley), 25:48 (Cole), 23:03 (Dumoulin), and 31:07 (Letang), respectively? Like sincere respect too, those are some crazy numbers for guys not used to sniffing 18 minutes. It's too early to hear about call-ups, but we know the rotating characters at this point: Ruhwedel, Gaunce, Olesky, Warsofsky, Poulliot.
This lineup is under the assumption Malkin doesn't get suspended, but if he does…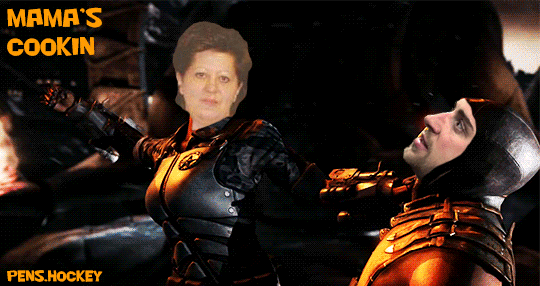 other than that the forwards should be similar. Rowney got the nod in favor of Archibald last night, who knows what they roll with tonight. As for Columbus,  they should be well rested and roll with these lines. Their only injuries are to Hartnell and David Clarkson (LOLOLOLOLOLOL on that).
The Penguins are going to be tired and the Jackets are going to be well rested. That being said there was a sense going around last night that after the way the team responded to a meaningless game against Winnipeg, I don't see a lack of effort in this one. In the Bylsma country club days the team wouldn't show up tonight. For some reason I have a sneaky feeling that Sullivan has been texting each team member horrible things about their families. Yes I had weird dreams last night, and Sullivan may now be a mobster in my head. One thing this season has shown us is that you can't count the Pens out of any game, so if Columbus wants to win they better bring it for a full 60 minutes. This would be a good win for the Pens though, buy a little space in the standings and crush the morale of Columbus all in one night?? win effing win, so do it.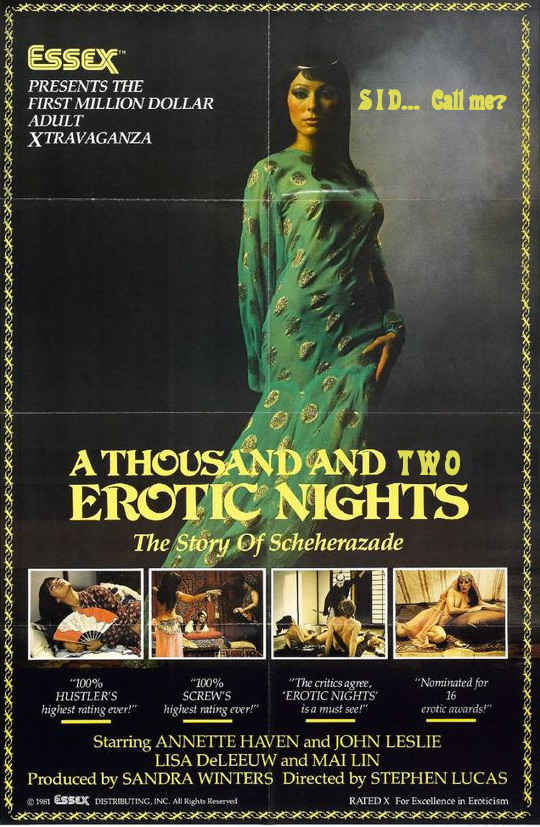 Hardest fought, cum back win of the season...sooo hard! ...Pik-a-Porn
4) "Crosby is behind Wheeler and he's comin' right now." -- Jay (30%, 6 Votes)
9) "It squirts right to the equipment, the glove of Hellebuyk." -- Steigy (20%, 4 Votes)
15) "So, the next time around, if you want the wrap-around, you've got a better chance." -- Errey (15%, 3 Votes)
6) "3rd and 4th line guys gotta bang." -- Jay (10%, 2 Votes)
12) "It's over and done with now, so how does it feel?" -- Potash "Ah, it feels great." -- Crosby (10%, 2 Votes)
13) "Because he's been your wingman for so many years, I mean, you could've had it with anybody, but really with him, a little closer?" -- Potash (5%, 1 Votes)
5) "Boninno with a lil tug on Morrissey." -- Errey (5%, 1 Votes)
11) "Crosby works it up top, Geno takes it." -- Steigy (5%, 1 Votes)
14) "Wilson trying to be very patient there and find a hole." -- Errey (0%, 0 Votes)
10) "Comin' up his backside." -- Errey (0%, 0 Votes)
8) "Pens only have four D, and they're comin' right now" -- Steigy (0%, 0 Votes)
7) "They're really comin' hard here in the 3rd." -- Steigy (0%, 0 Votes)
3) "And then Guentzel strips him." -- Steigy (0%, 0 Votes)
2) "Hornqvist wants' to get it." -- Steigy (0%, 0 Votes)
1) "He likes playing with Crosby." -- Steigy (0%, 0 Votes)
Total Voters: 20

Loading ...