The Penguins entered this game playing some really good hockey, they looked at their calendar and saw Ottawa was coming to town and decided they could either take the night off or pistol whip these bitches for forcing 7 games last year. Unfortunately for the struggling Senators these aren't Bylsma's Penguins and they aren't going easy on anyone and that has struck fear into everyone.
No change in the lineups for Sully and the crew, I thought they may give Murray the night off but also understand why they didn't.
Ready to roll. pic.twitter.com/bgWP8tz9ka

— Pittsburgh Penguins (@penguins) February 13, 2018
After ole JJ rocked both anthems we were ready to roll, and roll the Penguins did. Ottawa looked like the puppy that lost it's way and the Penguins looked like the industrial revolution. Three minutes in the Sens couldn't handle it anymore and took a penalty allowing for Sullivan to try someone else out in Hornqvists role and yeah, it worked out alright:
JAKE GUENTZEL (17) Assisted by SCHULTZ (13) & MALKIN (34) @ 4:07 PPG
Guentzel now has goals in back-to-back home games and four points in his last three home games (2G-2A). pic.twitter.com/MC7gkzExc9

— Pittsburgh Penguins (@penguins) February 14, 2018
Just like they draw it up here, pass from low to high, D shoots looking for the tip and hits the jackpot. Some people are being critical of Jake Guentzel for being in a slump. Let me add some context to this latest gripe; some people are being critical of a soon to be 20 goal scoring 23 year old in his second season after not knowing who he was before December of last year because we are spoiled.
Surprisingly the Penguins couldn't get their offense going following the goal as they had to readjust to the Ottawa style of play. Ottawa adjusted just fine but Murray was there to shut the door. When it was all said in done the Senators had 11 shots to the Penguins 4 but Condons are only effective 75% of the time.
Here's a look at your #OTTvsPIT stats after 20 minutes of play. pic.twitter.com/erIiP77hkd

— Pittsburgh Penguins (@penguins) February 14, 2018

Their play in the first gave a little hope to the Senators as they came out in the second not looking like the second worst team in the East. 4 minutes in they tied the game when Derick Brassard ripped a filthy slapshot blocker side on Murray (sorry, yet another team that doesn't incorporate gifs on twitter, though to be honest their PR team may be drunk at this point).
Senators fans started to get their hopes up for some sort of game 7 justice but as quickly as their season died when the puck got to Kunitz last year, so too did this tie game
JAKE GUENTZEL (18) Assisted by KESSEL (42) & LETANG (29) @ 5:10
GUENTZ-GOAL, Part Two.

📈: https://t.co/4x8DI8eluj pic.twitter.com/hA6mXbEEs6

— Pittsburgh Penguins (@penguins) February 14, 2018
This is such a great goal from Guentzel because of the complete mismatch that should've taken place but didn't. Phaneuf has perfect position on Guentzel, but Jake wanted the puck and Dion sucks. I mean seriously look at his "boxing out" "effort," Phaneuf should have "E is for Effort" on his tombstone. Guentzel played Dion out of Ottawa as the pylon was traded to LA following the game.
OFFICIAL: The #Sens have traded D Dion Phaneuf and C Nate Thompson to @LAKings in exchange for forwards Marian Gaborik and Nick Shore.

— Ottawa Senators (@Senators) February 14, 2018
Additionally, and as part of the trade with Los Angeles, the #Sens have retained 25% of Phaneuf's remaining salary.

— Ottawa Senators (@Senators) February 14, 2018

With the lead in their pocket the Penguins were ready to start playing and play they did. Shift after shift they started to remember how to dismantle the Ottawa trap and eventually the Hagelin-Malkin-Kessel line broke through the neutral zone with ease. After Hagelin started to cycle low he decided to reverse to Geno, and Evgeni does a casual spin around backhand slam bam thank ya ma'am:
EVGENI MALKIN (31) Assisted by HAGELIN (13) & SCHULTZ (14) @ 10:01
Wow. Just wow.@CarlHagelin and @emalkin71geno are making magic at PPG Paints Arena. pic.twitter.com/guPrUHwJTY

— Pittsburgh Penguins (@penguins) February 14, 2018
Condon over commits and Hagelin knows that and more importantly knows where Geno is. This goal is just too freaking good. You can't have a bad day because you can just watch this loop all damn day.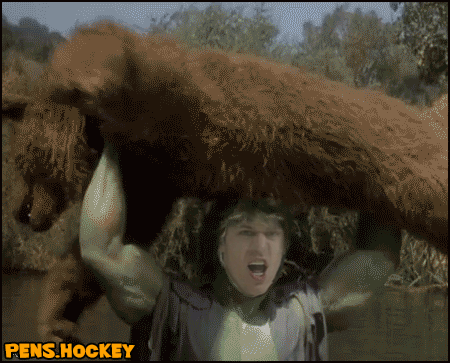 The Senators had exactly Phil Kessel seconds to pick their balls off the floor before Sidney Crosby makes a wobbly chip pass to ZAR and he handles the rest.
ZACH ASTON-REESE Assisted by CROSBY (44) & SHEARY (9) @ 11:22
There's nothing quite like scoring your first NHL goal…

And having Sidney Crosby assist on it? That's pretty awesome too.

Congrats @zreese11! pic.twitter.com/vcPwJDkb0A

— Pittsburgh Penguins (@penguins) February 14, 2018
At the beginning of this gif (while it is frozen) you can see Sid staring at ZAR which is cool because it shows how he sees the game, after this little exchange he waits and then passes it to where ZAR will be before he ever gets there. Crosby Prime, 1 second shipping. Aston-Reese makes a good play to settle this puck down enough to get a shot off and since the puck was on edge it fluttered through. The team celebrating ZARs first goal is everything:
Love all that teammate support for Aston-Reese's first NHL goal.

Teamwork makes the dreamwork. pic.twitter.com/LaobWycWQt

— Pittsburgh Penguins (@penguins) February 14, 2018
The Senators would get on the board late in the second to show some relevancy, the goal was credited to Colin White.
Even though they scored 3 goals you will probably be shocked to find out that the Pens only had 7 shots in the period. The Senators on the other hand threw another 14 at Murray.
Up where it counts ¯\_(ツ)_/¯ pic.twitter.com/PoJGgjBOGk

— Pittsburgh Penguins (@penguins) February 14, 2018
4 goals on 11 shots in early 90's Penguins hockey.
The start of the third period looked like two teams that were going through the motions for two different reasons, the Penguins wanted to skate around and hold the lead, the Senators wanted to go down to CVS and buy some Tide Pods. After replacing Condon in net in the second with Anderson the Senators were able to keep the Pens off of the board. Eventually after 10 minutes the Pens decided enough was enough and they let Mr. Letang fire away:
KRIS LETANG (4) Assisted by DUMOULIN (5) & CROSBY (45) @ 10:09
Five goals… You know what that means?

A FREE MEATBALL tomorrow at @EmporioMeatball!

Details: https://t.co/YzOCeOaTBm pic.twitter.com/ntQCKYRzkI

— Pittsburgh Penguins (@penguins) February 14, 2018
Pens PR with their priorities I mean corporate sponsors straight. There doesn't appear to be a gif of the Letang goal, does that mean it happened?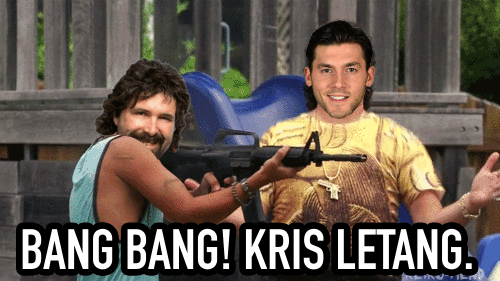 The Penguins would take one of their two penalties a few minutes after the goal and Matt Duchene would score to bring it back to a 2 goal game with 6 minutes remaining. 6 minutes and down 2 was packed with about as much intensity as you could imagine the Senators would have. They pulled their goalie with 2:30 left, ZAR finished things off with 2:05 left.
ZACH ASTON-REESE (2) Assisted by DUMOULIN (6) & CROSBY (46) @ 18:55
Sorry, that gif was Rust shooting at the empty cage. The Senators wouldn't score three to tie the game and the Penguins went into this trap game, put their big boy pants on and
GOT THE DEUCE
---
Rowney (6:36) and Reaves (7:22) were the only forwards under 10 minutes
The Pens defensive minutes were evenly distributed with the least going to Oleksiak with 17:13 and Letang turning in the most with just 22:50
Matt Murray is on a streak right now, during which he is allowing 2-4 goals per game while somehow managing an above .900 save percentage
The Pens now have a +8 goal differential
After getting 3 assists in this game Sidney Crosby is now 9 away from 700 career assists. He also surpasses his assist total (45) from last season.
The rest of the Metro played each other but as long as the Pens keep winning it wont Maatta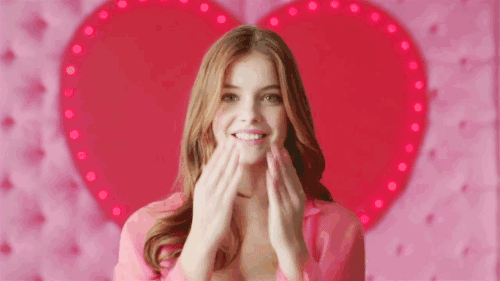 Loading ...