The Penguins welcomed the Kings into The Paint Can on what was deemed "90's night" as the team progresses their way through a chronological timeline or something. This recent promotion should've been "2000's night" because there was like 15 people in the lower bowl for the drop of the puck. One of the best parts of the theme night was the surfacing of this photo:
If there's a better photograph on the internet I challenge you to find one. #HockeyGuy @smokey_bear (P.S.: HBD @68Jagr 🎂) #LetsGoPens pic.twitter.com/yhczQmzCEe

— Keystone Statement (@KeystoneSTMT) February 16, 2018
Happy belated birthday, JJ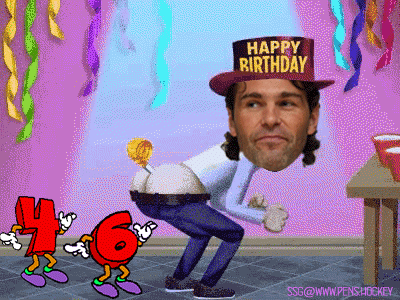 Tweets weren't embedding correctly the last couple game so we haven't been able to have our Bob Grove feature and I know you are all on the brink of sending me hate mail. The issue has been solved and we can resume with one of my favorite segments: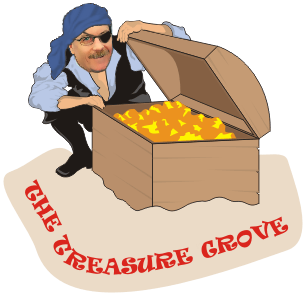 Pens have scored 5+ goals in 5 straight home GP. Last time they hit 6 in a row was during an 8-game streak Feb. 29-Mach 31, 1992.

— Bob Grove (@bobgrove91) February 15, 2018
Any time the team is doing something offensively comparable to the '91-'94 teams they're doing something right.
Rowney has gone 11 games without a shot on goal.

— Bob Grove (@bobgrove91) February 15, 2018
Carter must've seen these tweet as he got one shot on goal in this game, woo.
Kessel with 195 points in 222 GP w/ Pens. Most points in first 222 GP w/ Pens by players acquired in a trade: Coffey (309), Quinn (253), Francis (230), Stevens (220), Mullen (215), Kovalev (205), Murphy (204), Kessel, Kehoe (192), Carlyle (179). Different eras, of course.

— Bob Grove (@bobgrove91) February 15, 2018
Good lord Paul Coffey
Malkin has 17 goals in his last 16 games and 24 goals in his last 32 games. He's on pace to finish with 45, which would be his most since getting 50 in 2011-12.

— Bob Grove (@bobgrove91) February 15, 2018
It is hard not to love what Malkin is doing right now, unless of course you're the rest of the league and don't acknowledge Malkin's stats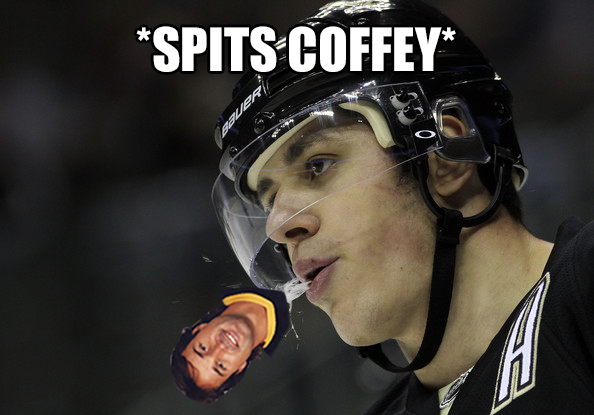 The team didn't make any personnel changes but they did decide to give ZAR a shot with Crosby and bump Simon back down to the fourth line. Other than that things were as predicted:
Hella tight lineup right here. pic.twitter.com/q8tGIL3Eqw

— Pittsburgh Penguins (@penguins) February 15, 2018
The Penguins first shot on goal came from a Ryan Reaves breakaway, take all the time you need to to comprehend this sentence. Quick looked shaky as hell throughout the first but managed to keep the puck out with his once dubbed "acrobatic" style which has since been classified as "sporadically efficient." Crosby and ZAR had a 2-0 opportunity after a sexy ass pass by Phil Kessel.
A rare 2-on-0. pic.twitter.com/nBucwGlMjC

— NHL GIFs (@NHLGIFs) February 16, 2018
Get out of here Phil you nasty animal.
Both teams would receive powerplays in the period, the Penguins had some impressive killing going on during their short handed time though the Kings did hit a post. The Penguins powerplay came in the final 80 seconds of the period and though they generated a ton of movement and looks on goal they couldn't convert.
Phat stats. pic.twitter.com/SmwcetxYg5

— Pittsburgh Penguins (@penguins) February 16, 2018
It was a pretty entertaining period with 26 combined shots on goal and some extracurricular activities as both teams started getting a little frisky later in the period. The Kings were credited with 22 hits in the first period.

The Penguins couldn't convert on the remaining 30 seconds of carry over time with the fresh ice but would take a penalty a minute later to give the Pens their second powerplay. Again the powerplay had great movement and many "oh face" moments but no "O" would follow. The game would pick up with 5 on 5 resumed, the Kings would pressure a bit, Conor Sheary had his signature down the boards pull up while losing the puck bit and things seemed pretty even. Then the puck fell back in the offensive zone to the one they call the Grim Reaver and the Pens PR team took a page out of our book
GOAL! REAVES! He makes the Kings pay on the turnover. The #Pens lead 1-0 with 13:54 left in the 2nd period. pic.twitter.com/xqBrlbUpyD

— Pittsburgh Penguins (@penguins) February 16, 2018
RYAN REAVES (4) @ 6:06
Wicked wrister from @rreaves75! pic.twitter.com/lNNEo3gzG1

— Pittsburgh Penguins (@penguins) February 16, 2018
Bob Errey described the goal as "a flat footed platypus is no match for Ryan Reaves" and I have nothing to add to it. Reaves is doing an "ask me anything" on reddit later today, someone should log on and ask him if he wants us to send him a Grim Reaver shirt.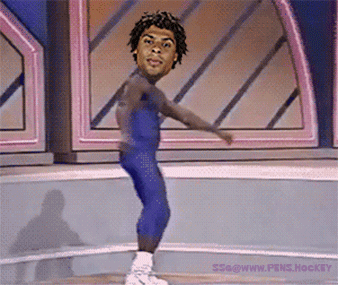 The Penguins were able to celebrate for 10 seconds before going short handed curtesy of an Ian Cole high sticking penalty. The Kings powerplay went to work, and Dion Phaneuf shot a puck into Murray's pads that Kris Letang tried to defend but instead deflected it into the net. yes, Dion Phaneuf scored a powerplay goal.
Dion Phaneuf scores his first goal for the LA Kings 🙌 pic.twitter.com/KE1scvlg5W

— LA Kings (@LAKings) February 16, 2018
The Penguins would get another powerplay chance following the Phaneuf goal and it was more of the same story for the unit, afterall it is hard to have a solid PP without Horny. Letang got beat and the Kings got a shorthanded breakaway but Murray was there and that would be the most threatening play on the powerplay. Through three powerplays the Pens had 5 total shots. The refs would even things up by giving the Kings a powerplay a few minutes later and they looked determined to score but Matt Murray just wasn't having it.
🚫 @mattmurray_30 pic.twitter.com/61ycOk01gt

— NHL GIFs (@NHLGIFs) February 16, 2018
There wouldn't be any other penalties after the conclusion of this one and there also wouldn't be any other scoring in the period.
Here's a look at your #LAKvsPIT stats after 40 minutes of play. pic.twitter.com/svlUsWdfTJ

— Pittsburgh Penguins (@penguins) February 16, 2018
After getting 14 shots to the Penguins 12 in the first period the Kings get 13 to the Penguins 12 in the second.
The third period opened up with a little cautious hockey as neither team wanted to make the mistake that would cost them the tie. Crosby turned is game up a level (which is getting ridiculous that I can still say that at this point in his career) with some unreal work behind the net that almost resulted in a goal. Conor Sheary fell down while shooting the puck as he nears Joe Vitale levels of literal time on ice. Eventually the Kings would get a 2 on 1 opportunity but Dustin Potato Brown decided he would just shoot the puck out of play to take a delay of game penalty. The Penguins powerplay game out and looked a lot like it did in the first three tries so Sullivan decided he would throw ZAR out there on the top unit. When that didn't work he went to the second unit but left ZAR on the ice. The puck would come to Letang, and Quick had a 6 foot 204 pound screen in front of him.
ZACH ASTON-REESE (3) Assisted by LETANG (30) & MAATTA (17) @ 5:24 PPG
Letang → Aston-Reese → 🚨 pic.twitter.com/FpZHWtuBGx

— Pittsburgh Penguins (@penguins) February 16, 2018
The puck juuuussssstt grazed off of ZARs laces so by definition he gets the goal and I am sure Letang gave him the appropriate jobbing on the bench. Aston-Reese is looking better and better every game with the team, and throwing him out on the powerplay is only going to give him more confidence.
Following the goal the Pens started to really tilt the ice and had multiple opportunities to take a 2 goal lead but the puck just wasn't going in. The Kings really couldn't muster up a whole lot of sustained pressure which isn't surprising given the offensive heat map we showed in the gameday. Even when the Kings did get shots on goal Murray was there to say 'bitch please." The Penguins didn't take their foot off of the gas pedal and the Kings couldn't hang with the constant offense. It's a story we've seen time and time again, a bigger physical team just can't take 60 minutes of constant forechecking pressure by the Penguins. The Kings would pull Quick with a little less than 90 seconds left and at this point pulling your goalie against the Pens is just padding the goal stats.
EVGENI MALKIN (32) Assisted by CROSBY (47) & RUST (19) @ 19:35
https://twitter.com/sportsingjim/status/964327385674977283
I'm not 100% sure the remaining 25 seconds were even played and it doesn't even matter.
https://twitter.com/pr_nhl/status/964351055839485952
Murray earns his 62nd career win in his 100th career start, the Pens win their 10th straight game at home, and on a night where the Islanders, Devils and Capitals all get 2 points the Pens got down to business and
GOT THE DEUCE
---
Thoughts:
Matt Murray with that sweet .971 save percentage in this one while playing an overall excellent game
Ryan Reaves may be the most noticeable player while only receiving 7 minutes of ice-time ever. Reaves also has one goal less than Matt Cullen does for the Wild, by the way.
Carter Rowney is having a rough time right now and it is probably due to injury but woof, has he been bad. It's never good when the 4th line center gets less TOI than the 4th line wingers
I'm like 3/4's of the way over Conor Sheary
Zach Aston-Reese is improving every game and looks like he belongs on the team. Daniel Sprong had some good goals but when he wasn't scoring you wasn't noticing him. The same cannot be said about ZAR as he is constantly working away from the puck so that he can get to the puck.
The powerplay goes 1/4 which will actually lower their average, think about that
The Pens welcome the high flying Maple Leafs to tahn tomorrow night
This game wraps up the 10 game spread between games 50-60, I mentioned the team needs to average 7-3-0 in each of the remaining 10-game spans to have a fighting chance at the playoffs. They finished this spread 8-1-1 which will certainly get the job done.
With the win the Pens are currently safely in second place even if Philly and New Jersey win their games in hand, it is going to be hilarious if the Pens win the division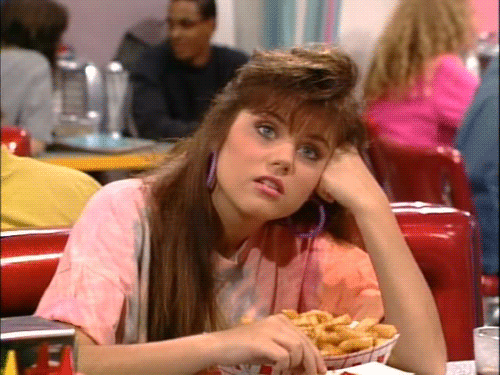 Loading ...