A rivalry that dates back to the first time the teams met in 1967, when the Chicago Blackhawks insulted the Penguins by making fun of their 10 fans. The rivalry took a turn for the worse between 1970-1990 when neither team remembered the other existed until they played them once or twice a season. Then in 1992 the rivalry came to a head, with a Stanley Cup Final matchup. Curious that ever since Jeremy Roenick joined NBCSN and the Blackhawks won their first cup in 2010 that this is now considered a rivalry. The biggest rivalry between these two teams is seeing who will hold the most doors open for old ladies between Toews and Crosby.
The Penguins took their depleted (but recently upgraded) defense into Chicago following a game in Dallas and stuck with the Stanley Cup favorite Blackhawks. Down 3 of their top 6.5 D-men, and one of those being a Norris Caliber defender if he played for Toronto, there is really nothing to be upset about this game. As we mentioned in our gameday, Chicago has a god awful penalty kill, which the league decided they could help by ignoring every penalty committed. Or maybe Chicago is just as God Damned pristine as NBC wants you to believe and they just don't commit penalties? Huge if True.
No surprise following the conclusion of the deadline that Fleury would get the start in this game. I will argue with anyone that Fleury should've started in Dallas and Murray in this one, the only reasoning is maybe Fleury's head wouldn't have been in the Dallas game, but that wouldn't really differ from any other game the last month due to uncertainty. Regardless, Fleury started and held the fort down in the first period. He also switched out his yellow cage for a black one, and wore his "I love you guys" helmet.
It's great to see Flower's brand new goalie mask in action. We love the look! pic.twitter.com/T3zZlCq06h

— Pittsburgh Penguins (@penguins) March 2, 2017
How didn't I get on flowers goalie mask ?? #weneedtotalk

— Tyler Kennedy (@Kennedy4848) March 2, 2017
After listening to him on the Miller VS Marshall podcast, Tyler Kennedy is actually a pretty funny dude. Much easier to like the guy when he's in a suit before, during and after the game.

The second period continued the way the first did, but would eventually open up. Ole' Flower Power revved up the Classic Carp-Andre Experience
Now that's what you call a Fleury of saves. Whoa! 👏 pic.twitter.com/mVW6TPgSwZ

— Pittsburgh Penguins (@penguins) March 2, 2017
Nobody will ever take his athleticism away. My computer autocorrected that to Atheism at first, so there's that. Then at the 8 minute mark Jeremy Roenick started fapping behind the scenes because Patrick Kane was able to do something Roenick never could in 1992 as he scored to give the 'Hawks the lead.  Both teams continued pressing the issue, and the sad thing for Chicago is they are healthy and on a winning streak. With less than five minutes left in the period Mr. Wilson did this to oh my Darling:
What. A. Shot. pic.twitter.com/2vP2E9Ih0G

— Pittsburgh Penguins (@penguins) March 2, 2017
MR. WILSON (7) Assisted by HAINSEY (11) @ 17:00
That is an elite backhand. That is a third or fourth line player on this team in the playoffs unleashing that backhand. Good to see Hainsey pick up an assist, the dude has been solid since the acquisition and apparently he can hit:
Looks like we added some muscle. 💪 pic.twitter.com/vm2vcPT8Lb

— Pittsburgh Penguins (@penguins) March 2, 2017
How refreshing is it to see a Penguins defender bigger than other players? As refreshing as a Bibs and Bourbon™ on a hot summer day (recipe coming soon).
With less than a minute left in the second the Blackhawks would score again, and this one was a beauty:
Richard Panik with a FILTHY through the legs goal 😱🔥… pic.twitter.com/AjrvyMp14P

— Bar South N Celly™ (@BarSouthNCelly) March 2, 2017
No report yet on if that move caused any lower body injuries.
The Penguins have won 0 games in a row when leading after the 2nd period. Coming into the third down a goal it was just a hope that the Pens could maybe salvage a point out of this game. The toll on the depleted defense was evident, but damned if this team didn't stick right with the almighty Hawks. With 4 minutes left Patrick Kane picked up his second goal of the game to seal the deal, and then the most important question ever was asked:
If I told you that you could make $10 million per year, but you would now look like Patrick Kane. What do you do? pic.twitter.com/6fX8qOKKkb

— Penguins Jesus (@PenguinsJesus) March 2, 2017
Dude looks like he's getting ready to eat a slimjim while giving play-by-play at a county fairs demolition derby. Eddie Olcyzk compared Patrick Kane to Mario Lemieux on national television because NBCSN isn't done proving that they are jokes.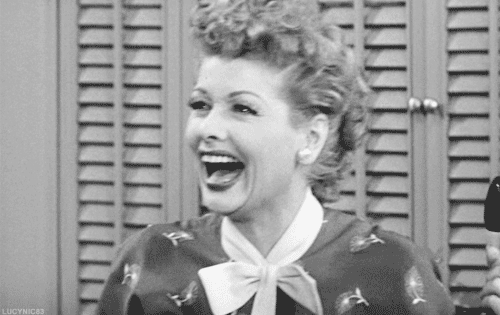 The Pens would pull their goalie in a last ditch effort and Patrick Kane would take advantage of the empty cage like it was a girl in Buffalo and finish the deal with a hat trick.
GAME
THOUGHTS:
The Pens stuck with a healthy Chicago team for 56 minutes of hockey. There is absolutely nothing to be upset about after this game.
Derrick Pouliot played.
Marc-Andre Fleury had a stellar performance, we rag on him a lot but I can't even imagine the relief it was to at least know where he will be for the next few months.
Even with a depleted defense the Pens held Chicago to less than 30 shots


Just wanna throw this up really quick since the week ahead is pretty busy.
The Penguins made three moves altogether this trade season that saw the team acquire 3 defenders.
First there is Ron Hainsey from Carolina for the price of some picks, and I think we can all see his benefit already. Great guy to clear the crease and a really good penalty killer.
Then they unloaded Eric Fehr, Steve Olesky and a pick to Toronto for Frankie Corrado. Not a fan of him going by Frankie and not Frank, but this kid is a 23 year old Matt Niskanen. If the Penguins develop him right this is going to be a steal in the coming years, as Corrado was another Justin Schultz in Toronto, who fell out of favor of Babcock's system. The main reason for the fallout is that Babcock only wants a left shot with a right shot on every pairing, and when you're paying a coach 6.25 million per year he kinda gets to make the rules. He loves ripping one timers from the blue line which is something the Penguins haven't had in a really long time. It's quite the shot too:
Then the Penguins made the biggest splash by acquiring Mark Streit from the Tampa Bay Lightning after Rutherford had Steve Yzerman play the role of broker.
The Flyers get: 5 million dollars next year of Valterri Filppula and his NTC requiring an expansion draft lock, $246,700 of Mark Streit's Salary, a 4th round pick and a 7th round pick from Tampa.
Tampa Bay gets: Much needed cap relief as they try to resign Druin, Palat and Johnson, and a 4th round pick from the Penguins at the price of retaining 50% of Streits salary
The Penguins get: A top-4 defender for a fourth round pick at 1.76 million dollars. Rutherford, you dog.
With the trade of Fehr we have to retire our first ever gif, it was a fun run KFC line, but I am afraid this is the last time you will be able to give any of us that sweet feeling of my intestines are exploding:

SUCKS TO SUCK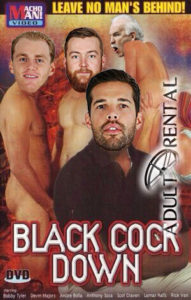 Back to Back Blown Buttholes ...PIK-a-PORN
10) "And then he sees that 5 hole, big and round for a guy with that kind of talent." -- Milbury (50%, 10 Votes)
6) "You knew a good pair when you saw one." -- Doc (15%, 3 Votes)
8) "Nice reverse 5 hole there." -- Eddie O (10%, 2 Votes)
9) "Blackhawks have become the long range bombers of the backend." -- Pee Air (10%, 2 Votes)
1) "The probing process continues on the part of these two Titans." -- Doc (10%, 2 Votes)
7) "They just drill it from the back end." -- Pee Air (5%, 1 Votes)
3) "What opens up? The slot area." -- Eddie O (0%, 0 Votes)
4) "It awesome watching power on power." -- Pee Air (0%, 0 Votes)
5) "Finally got a piece of that but not all." -- Doc (0%, 0 Votes)
2) "That's what opens up Marc Andre Fleury." -- Pierre (0%, 0 Votes)
Total Voters: 20

Loading ...