For the first time in what seems like forever the Penguins almost had a competent defense suit up for the team. They also gladly welcomed back Conor Sheary to the ice. It was Evgeni Malkin's 700th career NHL game and throughout his career he has absolutely terrorized the Tampa Bay Lightning, and this one would be no different.
Malkin tonight becomes just the 7th player to play 700 games for the Pens. He's also 27th Russian to play 700 games in the NHL.

— Bob Grove (@bobgrove91) March 3, 2017
Kris Letang again out, and Bob Grove kicks you right where it hurts:
As of tonight, Letang has missed due to injury/illness 135 of 439 reg season GP over the last 6 seasons (30.7%). Almost 1 of every 3. Sad.

— Bob Grove (@bobgrove91) March 3, 2017
That's just a crazy amount of missed games.
The Penguins rolled along with Dumoulin-Schultz, Hainsey-Streit, Cole-Ruhwedel as their pairings and the most intriguing one obviously is Hainsey with Streit. If this pairing can become a thing, it makes Olli Maatta suddenly have to fight for his job back come April and that is not necessarily a bad thing. Obviously I am talking about the defensive pairings during the first period recap because nothing else happened in the first period except we were reminded that it was this week when Lemieux returned from his last chemo treatments to terrorize the league.
There's no stopping Mario Lemieux. Spend your commercial break taking a walk down memory lane. pic.twitter.com/O9hyDyWS2B

— Pittsburgh Penguins (@penguins) March 4, 2017
Still one of the coolest moments when Philly fans gave Mario a standing ovation.

The second period had only just begun when Adam Erne scored 6 minutes in, it unfortunately wasn't assisted by Bert (thanks to commenter Randy for the joke). Penguins down in a game after losing the last two, Twitterers were getting in arguments that the team should've traded Murray, should've gone all in for Shattenkirk, should've fired Sullivan and about everything else. No joke, someone out there is really pissed that Kunitz plays on the top line and has suggested Sullivan is the problem.
2 minutes later the Penguins were getting a powerplay, and Tampa Bay doesn't yet understand that Geno loves playing agains them.
EVGENI MALKIN (27) Assisted by KESSEL (36) & SCHULTZ (31) @ 8:39 PPG
Evgeni Malkin's 42 points at home (14G-28A) are tied with Patrick Kane for most in the NHL. pic.twitter.com/hmFowESQnJ

— Pittsburgh Penguins (@penguins) March 4, 2017
Time and time again we've made a big deal about Kessel's play making abilities, but holy Murray look at that pass. He knew where he wanted to go as soon as he got the puck, and more importantly so did Geno.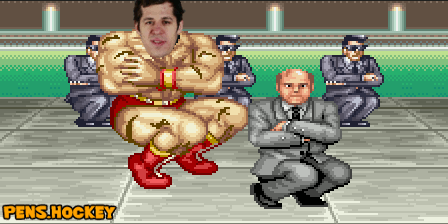 As the game moved on the ice was starting to tilt in the Penguins favor, and you started to realize that the Lightning are just running out of gas for this season. If they can get Stamkos back within the next week they have a shot, but if not I don't see them hanging on long enough. With less than five minutes left it's your boy Geno again:
EVGENI MALKIN (28) Assisted by KESSEL (37) & COLE (17) @ 16:49
Malkin's last 15 games against the Lightning produced 17 goals and 15 assists… Yeah, NBD. pic.twitter.com/6ZlES8WTX9

— Pittsburgh Penguins (@penguins) March 4, 2017
15 goals in 17 games against Tampa, hot damn. Don't take away what Conor Sheary does for this goal, his subtle drive to the net makes Hedman think pass first and puts his stick in the passing lane. Malkin had other plans the whole way, and Hedman should've known Geno would shoot that because 15 goals in 17 games, but whatever. The rest of the period would click down and the Pens would go into the 3rd with a 2-1 lead.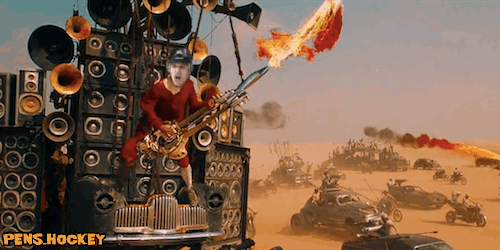 The Penguins have lost 1 straight game when leading after 2 so hopefully they can reverse that trend in this one. Less than two minutes in one of Tampa's xxxxxxx-ov's scored. One minute after that the Penguins had something going in their own zone, a delayed penalty in effect and the puck is on Malkin's stick. While falling down he manages to scoot the puck to Sidney Crosby who says I'll take that and carries the puck a bit lower. Mark Streit realized he was no longer on a shitty team and decided to make a break for the goal, and since he has the greatest player in the world passing to him instead of the piece of shit Claude Giroux this happened:
Thanks for Streit, Tampa!

(And Philly) pic.twitter.com/IkweuTnVJL

— Pittsburgh Penguins (@penguins) March 4, 2017
MARK STREIT (6) Assisted by CROSBY (34) & MALKIN (37) @ 2:38
Gotta hate it when the player you trade comes back to burn you. Streit just received a goal from Crosby and Malkin, welcome to a real team.
Streit will be the first native of Switzerland to play for the Pens. Pens' all-time roster now made up of players from 19 countries.

— Bob Grove (@bobgrove91) March 3, 2017
The Streit goal took the wind out of Tampa's sails but not much happened during the next 14 or so minutes. This isn't a bad thing, it means the Pens defense held the fort down with a lead, instead of what we've been seeing from them. The Penguins were awarded their third powerplay of the game and there was this other defender that wanted to remind everyone that he was wtf trade of last season:
JUSTIN SCHULTZ (10) Assisted by CROSBY (35) & STREIT (17) @ 16:37 PPG
Please excuse us while we catch up on goal GIFs… (We love when that happens). pic.twitter.com/zvAewbJYmU

— Pittsburgh Penguins (@penguins) March 4, 2017
At the beginning of the season I said that I thought Schultz could finish the season with 12 goals, and I love when I get lucky and it makes me look like I know stuff.
Excluding neutral site GP where they were "home" team. . . Schultz's goal tonight was the 7,000th scored by Pens in the City of Pittsburgh.

— Bob Grove (@bobgrove91) March 4, 2017
The goal gave Schultz his career high 41st point, and he is one goal shy from tying his career high of 11. His best season in Edmonton saw him go 11 goals and 22 assists for 33 points in 74 games, currently he is 10 goals and 31 assists in 60… enjoy that third round pick you won't be able to develop.
I'm not sure there was anyone happier than I was to see Eric Fehr go. I've been on the Kuhnhackl train all year, and as soon as Fehr was traded I knew Sullivan was too. Kuhnhackl is a nearly identical player with better hands and cheaper. He had to remind the majority of fans that he was on the team and did so by banging home the empty netter.
TOM KUHNHACKL (4) Assisted by BONINO (15) @ 19:00 ENG
GOAL! An empty netter for Kuhnhackl. 5-2 Penguins. #PARTYHARD pic.twitter.com/CBnMGTFxVB

— Pittsburgh Penguins (@penguins) March 4, 2017
GAME
THOUGHTS:
Malkin terrorizes the Lightning obviously, but that Crosby guy has 11 goals and 18 assists in his last 15 regular season games against Tampa. Something tells me Tampa hates playing the Pens when Geno and Sid are healthy
The Streit-Hainsey pairing wasn't too shabby at all.  Gotta love Streit jumping up like he did on his goal.
When the Capitals made their trade for Shittenjerk some joke journalist said
Ovechkin, Backstrom, Kuznetsov, Shattenkirk, Carlson. Good luck stopping the Capitals on the power play, other NHL teams.

— Daniel Friedman (@DanJFriedman) February 28, 2017
How about: Kunitz-Bonino-Kessel-Schultz-Streit as a second unit, bitch.
Apparently the 16 games the Pens play in March is their second busiest month ever, they've only played more than 16 in December of 1990 and March of 2007
Malkin on his 700 games: "I'm a lucky guy to come to the NHL & sign a long contract with the Penguins. It's an unbelievable organization." pic.twitter.com/djfafSLoer

— Pittsburgh Penguins (@penguins) March 4, 2017
Talking about Phil: "I'm score 28 goals but he pass me 20 of them"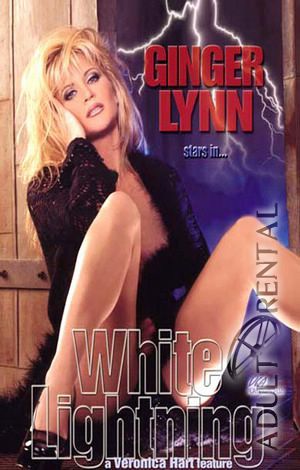 Zhenya's Lightning ALWAYS Strikes TWICE...PIK-a-PORN
4) "His legs were right there for Kuny to drill him with his hips." -- Steigy (33%, 7 Votes)
6) "Play by Phil to suck a couple guys into him." -- Colby Armstrong (24%, 5 Votes)
2) "Schultz got a second crack on it. See, there's one crack, then bang." -- Errey (19%, 4 Votes)
7) "Most guys would get swallowed up against the wall." -- Armstrong (10%, 2 Votes)
1) "He was getting angled off by Hedman." -- Errey (5%, 1 Votes)
5) "Man, Malkin in that slot area!" --Errey (5%, 1 Votes)
8) "Nice to see the D activate and score." -- Jagrmeister (5%, 1 Votes)
3) "Hornqvist keeps on comming." -- Steigy (0%, 0 Votes)
Total Voters: 21

Loading ...