The biggest news heading into this game was that all visa issues were resolved and Derick Brassard would be making his Penguins debut. The second biggest news was seeing that the Philadelphia Flyers were in first place in the Metro at the beginning of the day. The third biggest news was something I saw on the Devils broadcast last night, since taking over the Penguins Mike Sullivan is 53-18-8 in games played after the all-star break, hot damn.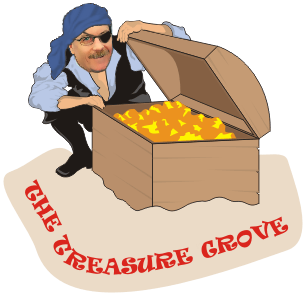 Average # of PP chances per game for the Pens, by month: October (3.84), November (3.77), December (3.21), January (3.00), February (2.00). Believe that's a trend…

— Bob Grove (@bobgrove91) February 27, 2018
This stat could also be average # of sex chances per month after marriage. Grover went on to say that the last time the Pens averaged 2 powerplays per game in a month was last April when they played 5 games…
Malkin's remarkable total is 22 goals in his last 21 GP. His previous best production over any 21-game stretch was 19 goals Jan. 3-Feb. 19, 2008.

— Bob Grove (@bobgrove91) February 27, 2018
I knew he was playing some incredible hockey but I didn't realize it was a career best.
Some other career-best marks over a 21-game period: Crosby 21 goals (Nov.13-Dec. 28, 2010); Brown 21 goals (Oct. 11-Nov. 25, 1988); Stevens 19 goals (twice, most recent Nov. 27-Jan. 14, 1992-93). . .

— Bob Grove (@bobgrove91) February 27, 2018
These are cool and all which means this is the time when Grove comes out with the 68 and 66 stats that blow everyone else away…
. . . Jagr 25 goals (Oct. 24-Dec. 11, 1996); Mario 31 goals (Dec. 31-April 9, 1992-93). By the way, Mario had 67 points in a span of 21 games from Dec. 10-Jan. 28, 1988-89). Think about that for a minute. And yes, different game then, but seriously. . .

— Bob Grove (@bobgrove91) February 27, 2018
67 points in 21 games, good effing lord.
The last 34 times Pens have scored first in a regular season home GP, they're 30-2-2.

— Bob Grove (@bobgrove91) February 27, 2018
So they should just score first all the time #hireradtocoach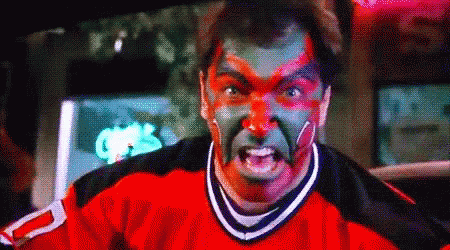 With the addition of Brassard the lines were set but before we get there man does this tweet sum things up or what?
You've come a long way @penguins pic.twitter.com/zDG8q2JnST

— Jed (@Jedidiah412) February 27, 2018
lol "he's back" for Beau, poor Beau. Pour some for Beau.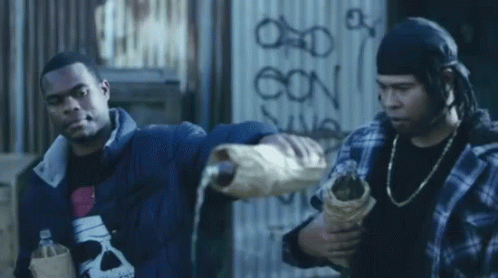 For those that don't want to click that link it is basically saying that on March 28th 2014 the Pens lines were
Kunitz-Crosby -Stempniak
Bennett-Jokinen-Neal (Malkin injured)
Pyatt-Sutter-Gibbons
Glass-Adams-Megna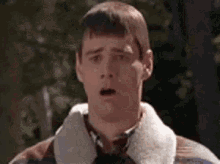 The Penguins announced that Matt Murray is indeed concussed after taking a puck to the head so they decided to roll with DeSmith in net instead of the recently recalled Jarry. Tom Kuhnhackl also made his return to the lineup making ZAR the odd man out and you have to think this cranked the heat up to about sun level under Shearys ass.
Welcome to the Penguins lineup, Derick Brassard!

And a whole-hearted welcome back to Tom Kuhnhackl!#LetsGoPens pic.twitter.com/2dQmTgHYol

— Pittsburgh Penguins (@penguins) February 27, 2018
The Penguins started the period with a lot of hop as we all eagerly waited for Brassards first shift like we expected him to score 12 goals or something. Before we could get there the Devils were storming down in a 2 on 1 that DeSmith made a huge save on with the shaft of his stick.
Blocker, stick… NO DICE FOR ZACHA!

DeSmith with a big save early. pic.twitter.com/9096XTxVax

— Pittsburgh Penguins (@penguins) February 28, 2018
Little did we know that that save wouldn't be DeSmith's best as he was constantly tested.
Finally we got to see the 19th #19 in the black and gold as he lost his first faceoff ever, after last night Brassard is only 128 games away from playing as many games as the last #19 for the Pens… poor Beau, poor poor Beau.
Pour some out for Beau.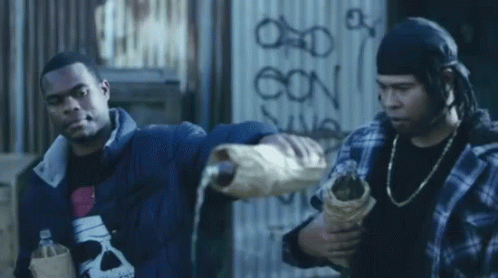 One of the biggest changes that Sullivan made was reuniting Guentzel with Crosby on the top line in the absence of Simon, 8 minutes in that line was busy reminding all of us that they be good dawg.
SIDNEY CROSBY (21) Assisted by DUMOULIN (9) & GUENTZEL (17) @ 8:17
Sidney Crosby has 21 points (3G-18A) in his last 12 home games. So yeah, he's pretty good at hockey. pic.twitter.com/8cOcseqy3s

— Pittsburgh Penguins (@penguins) February 28, 2018
Not a bad finish for a third line center, eh Mark? The Devils would challenge for goaltender interference and to the surprise of everyone the NHL got this call right. This was Sid's 69th point of the season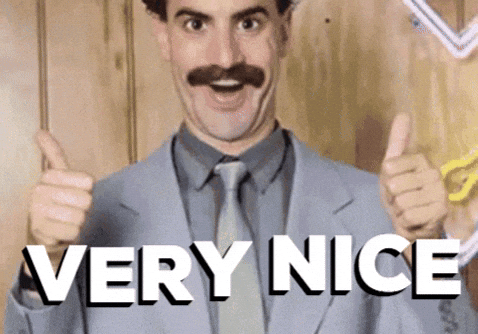 The pace started to pick up and the Penguins started rotating d like the highschool cheerleader that got pregnant senior year while trying to hide Hunwick somewhere in the shadows. The team started getting a little too sloppy in the neutral zone and the Devils started getting a good amount of odd-man breaks. Eventually the Penguin killer himself Mr. Palmieri would tie the game up
🖐💨E with a 🚀🚀🚀🚀. #NJDvsPIT pic.twitter.com/ciYbdmmGNY

— New Jersey Devils (@NJDevils) February 28, 2018
High-five gas E with a rocket rocket rocket rocket. Got it.
Following the goal Evgeni Malkin went in to super human mode and it was unfreakingbelievable. Somehow Malkin didn't score but man what a show he put on. At the end of the first the Devils took a penalty when they impeded on Conor Sheary during a semi-breakaway because apparently they didn't get a good scouting report on Sheary. Malkin almost put one home on the powerplay but Kinkaid made a stellar save and the period would come to a close with a little over 80 seconds of powerplay time remaining.
Here's a look at your #NJDvsPIT stats after the 1st period of play. pic.twitter.com/uWhGU5YksP

— Pittsburgh Penguins (@penguins) February 28, 2018
With the new line combinations most of the top 9 finished the period with over 5 minutes with Kessel leading all forwards with 7:06, only Rust (4:27) and Hagelin (4:32) were under the 5 minute mark. The 4th line suffered in ice time as predicted with Kuhnhackl (2:30), Sheahan (2:31) and Rowney (2:21) all getting less than 3 minutes. Defensively Letang finished with a crazy 8:02 while Maatta (5:40) and Hunwick (5:10) received the least amount of time.

The Penguins used their carryover powerplay time to shit the bed so the game remained tied. Then that often overcalled ticky tacky slashing penalty that we saw called over and over earlier in the year came back when the stripes called Letang for it. The Devils went to work on the powerplay and after a broken play seemed to relieve the threat the puck was heading to Taylor Hall and he just doesn't miss right now
Taylor ❤

Follow #NJDvsPIT: https://t.co/9NBPXclZMY
💻📱: MSG Go: https://t.co/tg62l8kBbN pic.twitter.com/QVQQZKLvTe

— New Jersey Devils (@NJDevils) February 28, 2018
With the lead the Devils became a completely different team and the Penguins started to look like they traded Cole for all of Ottawa. Shift after shift the Devils pushed the issue and if it wasn't for some pristine goaltending from Casey DeSmith the game should've been 4-1 within the first 12 minutes of this period. Following one good shift by the 4th line Sullivan decided enough was enough as he started shifting Sheahan on the left with Brassard and Kessel with the team trailing. The shortening of the bench didn't pay off right away but with about 5 minutes left the Pens finally started churning.
Suddenly things started to shift and we got treated to some wide open hockey going both ways which we all know tilts the ice in the Penguins favor. DeSmith stood strong and eventually the Penguins were getting a chance thanks to a tremendous play by Bryan Rust; after turning the puck over the Devils were getting ready to exit the zone until Rust speeds up from behind and uses one hand to wrap his stick around and poke the puck towards the boards and a quick transition to make sure the puck ends up on his stick. I wanted to make a gif of it but couldn't find the footage but if you're bored today go find it because it was a stellar move.
Following the turnover Guentzel skates behind the net and sends a laser out front to the stick of Matt Hunwick, and because we've dogged this guy so much it shouldn't surprise anyone that this puck (and probably 40 more that he shoots) went in:
MATT HUNWICK (4) Assisted by GUENTZEL (18) @ 17:02
🚨

Hunwick has four points (1G-3A) in his last five games played. pic.twitter.com/ETKZnKy4Jg

— Pittsburgh Penguins (@penguins) February 28, 2018
What a great feed by Jake Guentzel right here and also a smart attack from Hunwick to see the open space and take it. Hunwick knows that he is treading water at the moment so to just say "fuck it" and make this aggressive pinch goes a long way in my book.
Neither team would find the twine again in the second and somehow the Penguins once again escape tied.
Numbers through the 2nd period. pic.twitter.com/l0L48s76NF

— Pittsburgh Penguins (@penguins) February 28, 2018
After putting up 17 shots in the first the Penguins get just 7 in the 2nd mostly due to some really poor passing and sloppy neutral zone play. Rowney and Kuhnhackl both received 1 shift in the period while Conor Sheary was held to just a few shifts and only 3 minutes in the period.
Some bold analysis on the broadcast pic.twitter.com/zVT8tcAg70

— ja5 (@j_a155) February 28, 2018
The third period sort of looked like both teams were wondering how they got here, the Devils were confused that this game was still tied despite outplaying the Pens and the Pens were confused that they didn't have 5 goals like usual. It didn't take long for New Jersey to figure things out however, and following an initial save by DeSmith he wasn't able to squeeze the post tight enough on a puck that seemed to have eyes and it was 3-2 New Jersey.
.@StefanNoesen's keeping in 💯 in career-game #⃣💯. #NJDvsPIT pic.twitter.com/Pi2yEinDDh

— New Jersey Devils (@NJDevils) February 28, 2018
The Devils played the next 5 minutes like they wanted to drop the hammer on the Pens but DeSmith stayed strong despite 53 turnovers by Kris Letang.
The Devils played the remaining ten minutes by just clearing the zone and letting the Penguins load up time and time again. Somehow the Penguins multiple chances didn't result in any goals and the team was left with no choice but to pull DeSmith. With the extra attacker the Pens kept the puck in the zone for an extended time but just couldn't find the net as they failed to execute on the 6 on 5 with one of the Devils having a broken stick. The Pens spread out into powerplay formation and they were trying to find that bang bang cross-ice play but the Devils were packing it in tight. After about a full minute of pressure the Pens turned the puck over and were then gifted time when Coleman tried to be a hero with the full rink shot that went for icing. The rest would give the Pens one last chance at cashing in but Kinkaid thinks he is Brodeur against the Pens or something and he was there again to prevent any late game heroics and that was that.
Game
---
Thoughts:
The Pens were out of sync from the very beginning of this game. It had nothing to do with Brassard, Hunwick, Cole, etc.. It had everything to do with 17 guys not clicking, yes only 17 because Malkin was all in from the very beginning
Casey DeSmith with a gutsy performance after just getting called up yesterday, big move by the organization to show their confidence in the youngster and he is the only reason the Devils didn't win by 6.
Check out these two stat lines from the Penguins defense:
The one on the bottom played 25 minutes and his name starts with a L and ends with a etang. The one above is Matt Hunwick who has actually put together two solid games sandwiched between that awful performance in Florida.
I'm not (and based on the TOI Sullivan isn't either) a huge fan of Carter Rowney on the 4th line wing. Rowney got one shift in the second and one more in the third to finish with 4:01 TOI. Kuhnhackl didn't fair much better only receiving 4:31. I now know that Rowney has some sort of cult following, but if you saw anything in this game that warrants him playing of ZAR please let the rest of us know.
Even though the Devils are 2-0 against the Pens I don't think they have seen the Penguins best stuff and I don't think they would hold a candle to the team in a series. Oddly enough the Devils got 38 shots tonight on the Pens and the last team to get that many shots was the Devils on February 3rd.
Crying over performances like these when the whole team just didn't have it is what Facebook fans do, you're not one of them because you are here, so cheer up emo kid
Derick Brassard Analysis is premature, it was one game and I will evaluate him after 5ish games IF he has somewhat constant linemates. I'm enjoying all of the "we traded Cole and now we can't win" comments out there though as these people forget Cole was scratched for multiple games this season that the Pens won.
My new favorite twitter account is Pens Facebook comments which is constantly digging up gems like this
The sky has fallen pic.twitter.com/xA2ZWqld00

— Penguins Facebook Takes (@PensFacebook71) February 28, 2018

This genius is predicting the Pens will fall to the last Wild Card spot and Boston will finish in first after two straight subpar performances that the team was clearly not invested in.
EVERYTHING SUCKS PART TWO. Bonus loading up lines with centers. pic.twitter.com/xQVCf47MY9

— Penguins Facebook Takes (@PensFacebook71) February 28, 2018
YEAH! PUT BRASSARD WITH SID AND GENO ON THE TOP LINE YOU STOOPID COACH YOU!!!!
Hoping this is just a troll pic.twitter.com/djyzw9BRyM

— Penguins Facebook Takes (@PensFacebook71) February 28, 2018
lololololololololololol and with that, Rad is out peeeeeaaaaccccceeeeee

Two #HP polls today, just like your moms like.  First, from the Devils game last night: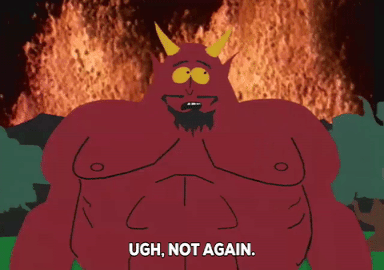 Loading ...
Second, the best from games 41-50:

Loading ...