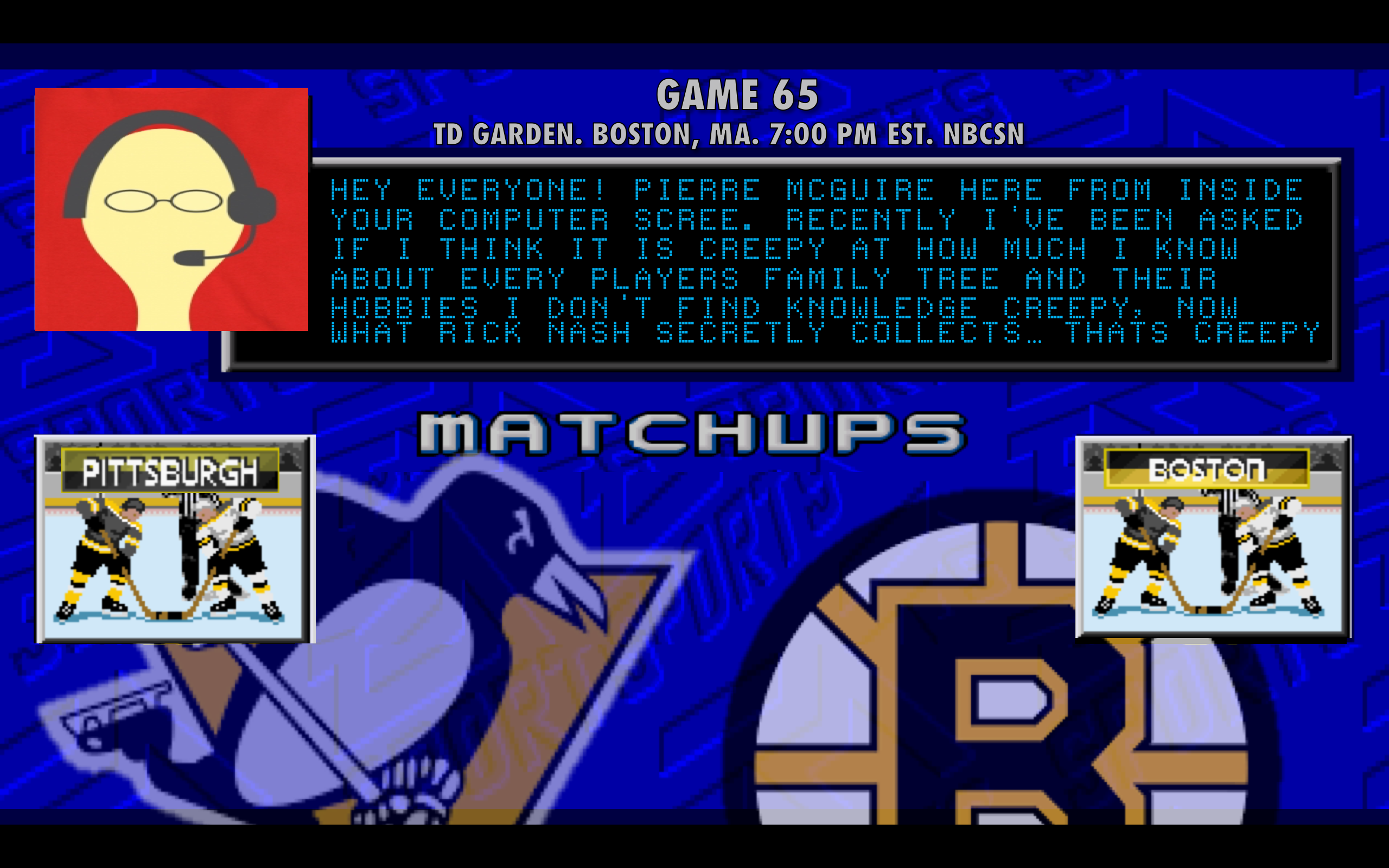 As the New York Rangers started to plunge off the face of the earth when the calendar hit 2018, so too did Rick Nash.
Well, that's not entirely true.  In the 38 games played prior to January 1, Nash's stat line was nine goals and eight assists and a 7.6% shooting percentage; in the 22 games from January 1 on, his numbers actually improved somewhat: nine goals and two assists with a 12.9% shooting percentage.  But the Rangers had gotten one of the worst years of Nash's career this year, and the Rick Nash who was capable of scoring 25+ goals is now long gone.
Nevertheless, the Bruins decided that Nash was worthy of acquisition, perhaps assuming (like many others) that Nash was simply maligned by a bad Rangers team that started phoning it in when they started falling behind everyone in the division.  I'm not so sure if he was worthy of an NHL-caliber RFA forward (Ryan Spooner), a depth forward with term who has scored twenty goals recently (Matt Beleskey), a collegiate defenseman (Ryan Lindgren), a first round pick this year and a seventh rounder next year, but that's Don Sweeney and the Bruins for you.  Moreover, the second half is not Rick Nash's better half, as his production drops by roughly 10%.  Again, Don Sweeney, ladies and gentlemen.
More to the point, the Bruins acquiring Nash reminds me a lot of the Penguins trading for Jerome Iginla five years ago: similar kind of power forward, who was beyond his peak productivity.  Unlike the Penguins, the Bruins have almost certainly overpaid for Nash.  In case you needed reminding, Iginla was acquired for Kenny Agostino, Ben Hanowski, and a first round pick which was used on Morgan Klimchuk.  I would do you the favor of linking to their stats pages on Hockey Reference, but I'd be wasting your time.  Regardless, I think we all know how 2013 ended up: the Bruins swept the Penguins in the Eastern Conference Final, buoyed by a lights-out Tuukka Rask, and Jarome Iginla ended up going to the Bruins the following year.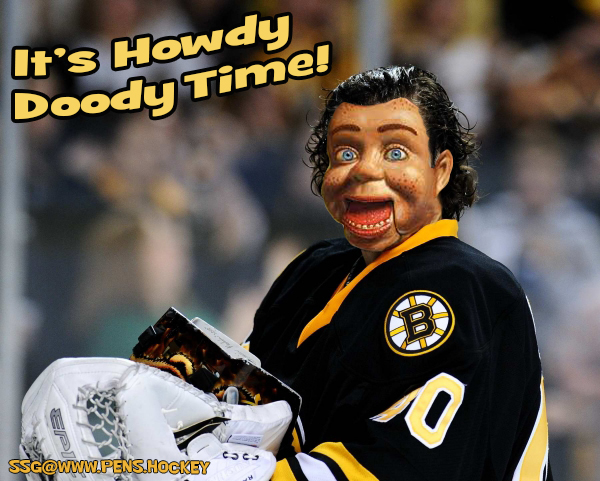 That 2014 Bruins team was actually pretty good, turning out the sixth-best record in Bruins franchise history, but they lost in the second round of the playoffs to the Canadiens in seven games.  The next two years under Claude Julien, they missed the playoffs by two points and a tiebreaker, then scuffled along with the same mediocrity last season until they finally cut Julien loose and hired Bruce Cassidy, who coached the Bruins to a first round loss against the Senators.  Now, they sit third in a black-and-white Atlantic Division where there are three playoff-assured teams (Tampa Bay and Toronto are the other two) and four mediocre-or-worse teams.
For many teams, there is never a good time for a full-scale rebuild.  The Bruins went twenty-nine years between Cups, then thirty-nine years between Cups.  They want to stay competitive for as long as they can, just like the Penguins.  But moves like acquiring Nash or Iginla well after their peak usefulness reeks of desperation and incompetence, which the Penguins resolved by saying goodbye to Ray Shero and bringing in Jim Rutherford who has led the Penguins to two straight Cups and contention for a third.  What will the Bruins do if this doesn't work?
I guess I shouldn't be surprised, but I am, that there are people out there who (a.) are worried about the Penguins playoff chances and (b.) are already jumping off bridges, but apparently, judging by yesterday's Recap, that's where we are.  If you ever find yourself doubting the Penguins, remember these three things:
The Penguins had no business winning last year's Cup, and they did it anyway.  WITHOUT Kris Letang.  Having Kris Letang in the lineup, even at 80%, is way better than having no Kris Letang at all.  And I have not been Kris Letang's biggest supporter this year, so there you go.
The Penguins have won two straight Cups.  It's only been done one other time in nineteen years, twice in twenty-five years, and three times in thirty years.  Are you even thirty years old? If not, get real.  Winning one Cup is often due in large part to luck, so we all should be immensely grateful to have seen two in as many years, and three in nine years.
Matt Murray is not Patrick Roy, nor Martin Brodeur, which is a good thing because he's still a very good goalie but the Penguins can get by without him.  If he's out until the playoffs, big deal.  If he's back before or for the playoffs, we're in business.  You can worry if the Penguins lose Crosby or Malkin or Kessel, but Murray's absence can be handled.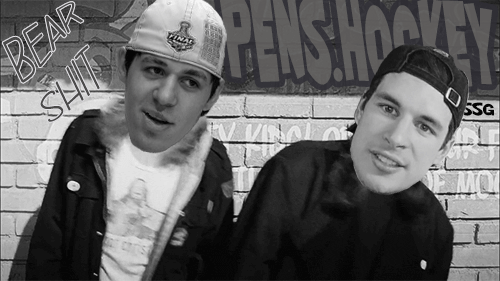 All that being said, the lines still need to be fixed.  Conor Sheary has evaporated into thin air and can scarcely generate offense on his own (read: without Crosby, Malkin, Kessel, or Letang).   "But, The66thDopefish," you begin, "the advanced stats say–" When did we stop caring about actual offensive production? There has to be a balance.  You can be the best player in the world at preventing shots against and generating shots for and so on and so forth, but you gotta make something happen that ends with the puck going in your opponent's net.  That's the basic rule of thumb of hockey.
Advanced stats are getting closer to being useful measures of a player's contributions to a hockey game, but nothing will ever beat good old fashioned goals and assists.  That's what the money's for, not Corsi and Fenwick and expected goals for and expected goals for differential (as fun as all that is).
Otherwise, the fourth line is still a mess.  Kuhnhackl only just got back from injury but he was still an active participant with three hits and one blocked shot.  Poor Riley Sheahan goes from having 17+ minutes to nine.  And Carter Rowney has fallen into the Springfield Mystery Spot along with Sheary.  The Penguins have shown that they can survive with three lines, but it's not a good plan long-term.  We'll see what tonight brings!