After we saw pictures of the Winnipeg newspapers hitting Twitter in the early morning saying things like "The Jets don't need Revenge" and "Wheeler wants to focus on playing" even the kids on the short bus knew what that all translated to. After going through two games against Winnipeg it is apparent that they are trying to be the Flyers of the west, which is great news for all of the other teams in the west. As predicted, the fans booed Malkin every time he touched the puck. I am waiting on confirmation that he is out 1-3 weeks with hurt feelings, just a rumor at this point.
The game started as predicted, and then Evgeni Malkin answered the call to Blake Wheeler to hopefully settle the score. Tough seeing a star player fight at this point in the season, but what a piece of shit selfish Russian he is to stand up for himself in enemy territory. Blake Wheeler won the fight and someone in Winnipeg was  probably near orgasm. Then Tom Burrito Sestito fought with someone, will someone be sure to give Tom his smiley face sticker and maybe some crayons this time for his trip back to WBS, thanks for all you do Tom.
So with the fighting seemingly done and people on Twitter either saying "this looks like old time hockey, hell yeah" or "there's no room for this in hockey, quit applauding it" the teams started playing hockey. 4 minutes into the period Shawn Matthias brought the MTS Centre to a roar by going upstairs on Murray. Unlike shitty weather the happiness wouldn't last long in Winnipeg:
NICK BONINO (10) Assisted by Mr. WILSON (14) @ 4:43
Two fights. Two goals. Five minutes of hockey. Here's @NickBonino's tally. pic.twitter.com/p6LJfqTcLD

— Pittsburgh Penguins (@penguins) March 9, 2017
It's no secret Bonino has been slipping lately, and last game Mike Sullivan gave the third line center just 9 minutes of ice time.  Hell of a coaching move, because the Amishman played this game like he just watched Dustin Byfuglien fuck his best sheep.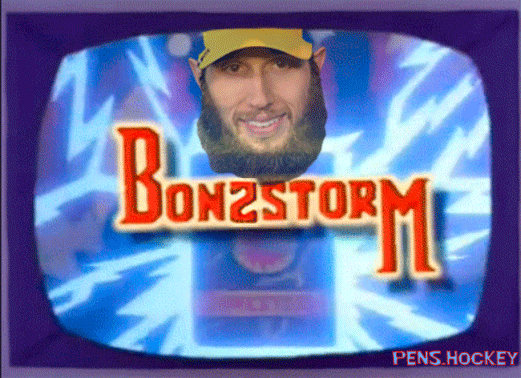 5 minutes after the Bones goal, Nikolaj Ehlers buries his 22nd of the year. Now, I wasn't watching live but I had the blogs Twitter page pulled up when this goal went in, and from everything I saw it seemed like Matt Murray made another horrible glove miss. Some said he needs to work on catching basics. Some said he needs to get a new glove.
Absolute snipe from Nikolaj Ehlers. What a shot. pic.twitter.com/EamX4lIyO2

— Brady Trettenero (@BradyTrett) March 9, 2017
I say that anyone saying this is a routine glove save probably can't catch rain in an oil drum. Also, 22 goals for Ehlers this year, if he gets 8 more half of the Jets fans will have to take online algebra classes to keep up.
So this period felt like it lasted forever, which is only fitting on International Women's Day. Somehow we still weren't done, and the moment we were all secretly hoping for came to fruition.
EVGENI MALKIN (30) Assisted by KESSEL (39) & DUMOULIN (12) @ 11:57
Malkin's goal gives him at least 30 goals for the fifth time in his career. 👏 pic.twitter.com/yiSQrLOJ6l

— Pittsburgh Penguins (@penguins) March 9, 2017
"how to ship guns to Canada" became the most searched Google term in Winnipeg after this goal. Luckily they didn't get far into their search before their shitsain defensive leader scored with 4 minutes left to give the Jets the lead back. Finally the period would end, the Jets would lead 3-2, and that's that.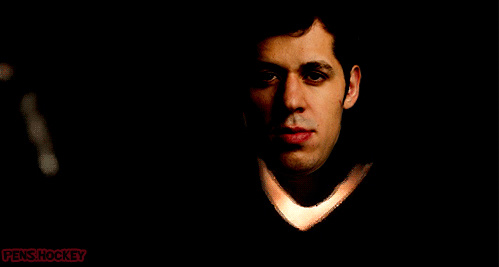 In our gameday post we mentioned that the Jets have a bad penalty kill and the Penguins powerplay is coming around. Since acquiring Streit the powerplay has finished 2/3 against Tampa and 1/6 against Buffalo. The Jets thought they could hang with the Pens in a game where both teams would give up 5 powerplay opportunities, ain't happening honey.
JUSTIN SCHULTZ (12) Assisted by CROSBY (36) & MALKIN (39) @ 9:09 PPG
Excuse us while we catch up on goal GIFs… Here's the 5-on-3 tally from Schultz. pic.twitter.com/PEOtOH3H95

— Pittsburgh Penguins (@penguins) March 9, 2017
I think Bob Grove pointed it out last week, but Sidney Crosby is always looking for Justin Schultz. Even when Letang comes back it may be beneficial to have these two on the ice together. New career high in goals and assists for Schultz, what a story. The Penguins would continue on the powerplay, and i don't remember the last time the Penguins actually scored more than once on a major penalty. Well now I do, because the Amish Mafia brought the heat in this one.
NICK BONINO (11) Assisted by SHEARY (20) & STREIT (18) @ 9:29 PPG
Make no Bones about it. That one's in! pic.twitter.com/nkNVTrzn5b

— Pittsburgh Penguins (@penguins) March 9, 2017
Sheary had the vision to make the pass, it almost didn't work but only teams like Winnipeg care about almost. Bonino found his wrists over the last two games apparently, what a great shot. Steigerwald with the classic "The Penguins have made a statement tonight……..well there's still a lot of time left but"
So the Pens have the lead, Jets fans are pissed, something about they need to win or they won't make the playoffs, and their new favorite enemy steps in and says "let me help you with that"
EVGENI MALKIN (31) Assisted by HAGELIN (16) & RUHWEDEL (3) @ 10:06
Geno Scores, Part Two. pic.twitter.com/F47lHQzecS

— Pittsburgh Penguins (@penguins) March 9, 2017
This goal will never get the credit it deserves. Scheifele is 6'2″ and 207 pounds. Malkin is an inch taller, but almost 20 pounds lighter, and completely boxes Scheifele out and has his way with the puck. Evgeni Malkin is playing some inspired hockey right now, and when he is mentally determined to score a goal like he was on this play, look out.
The Jets finally catch a break by not allowing a goal for 8 minutes. They were hoping that maybe they could get to the locker room down by 2 goals and find a way to bring back the old college try for the third. Nicky Bones said fuck off.
NICK BONINO (12) Assisted by RUHEWEDEL (4) & STREIT (19) @ 18:21 PPG
That's @NickBonino's second career hat trick (his first was on 02.02.13 vs. LAK). BONINO! BONINO! BONINO! 🎩🎩🎩 pic.twitter.com/GFvHAykdKz

— Pittsburgh Penguins (@penguins) March 9, 2017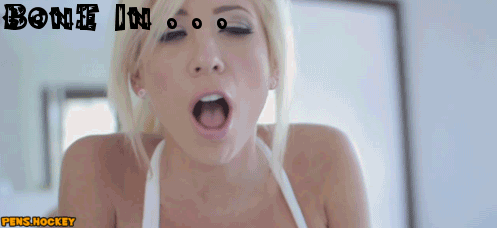 3 powerplay goals in a period isn't a bad way to live. The Pens finish the game 3/5 on the pp, making them 6/14 (42.85%) since the deadline.
The only people expecting much in the third were the final 6 or so hopefuls that put down payments on Jets playoff packages. The only goal the Penguins had for this period was to win the game while staying healthy. As time ticked down it appeared they were doing just that, but then this damn kid decides he wants everyone to know he is good:
JAKE GUENTZEL (9) Assisted by RUHWEDEL (5) & SHEARY (21) @ 16:02
Okay @jakenbake20, we see you. pic.twitter.com/asdHW8kAPb

— Pittsburgh Penguins (@penguins) March 9, 2017
3 point night for Chad Ruhwedel and another deflection by Guentzel. He is going to score some controversial goal in the playoffs for sure, but since the Penguins are favored by the league we all know it will count: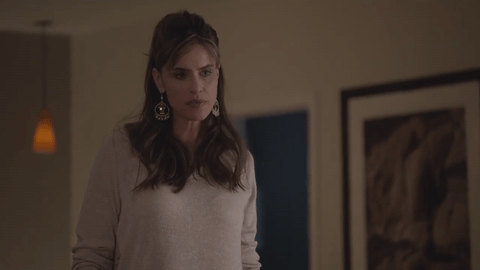 Some guy named Marko Dano would score with 3 minutes left, so the Winnipeg Jets can say they scored 4 goals on a Stanley Cup winning team. It's all about perspective Jets fans. On one hand you got your ass kicked by a superior team in every aspect of the game, on the other hand, you didn't completely get eliminated from the playoff picture.
Well, 5 points back with 3 more games played… maybe you did just lose a playoff spot but there's always next year. Whatever you do, Winnipeg, be sure to put in the papers this morning that Wheeler got his revenge. Omit the part where Evgeni Malkin lit your world up, but definitely talk about how teamsy the team was in generating a response to that Russian bully. Good team stuff guys.
A 45 year old man went to sleep last night in Winnipeg next to his wife he hasn't loved for 7 years, knowing he has to get up in 5 hours to a windchill of -19°F for a job he has wanted to quit for 12 years, and his final thought before sleep was "I hate Evgeni Malkin." If that doesn't warm your heart on a Thursday nothing will.
GAME
THOUGHTS:
I'm not sure Matt Murray deserves any negativity for this game. Yeah he had an off night in Buffalo and a weak start to this one, but it's a matter of perspective. If you are judging it a weak start because he allowed 3 goals in the first, then sure. If you're judging it by the quality of goals he allowed then I don't know, I felt like the 3rd one was weak, but a top shelf backhander and that rip from Ehlers are goals a lot of goaltenders allow.
Great coaching move by docking Bonino's ice time in the previous game, obviously the message was received.
Since acquiring Hainsey the Pens PK is 13/15 (86.66%). That will get the job done. So to recap, since JR acquired Streit and Hainsey the penalty kill is clicking at 86.6% and the powerplay is converting at 42.85%.
31 goals is the most goals for Geno since he hit 50 in 2011-12.
Daniel Sprong had a 7 point night last night in the Q. Someone was ranting that this is a clear waste of precious developmental time. Considering Sprong missed 7 months due to shoulder surgery I think this is prime use of precious developmental time.
It didn't take Daniel Sprong & the @IslandersHKY long tonight. This is the opening face-off to the first goal of the game. pic.twitter.com/NQiifwmSwq

— Darcy Cudmore (@DarcyCudmore) March 9, 2017
The future is bright for the Penguins with Guentzel, Sprong, Sheary and Rust.
Sullivan announced that Letang's injury is hockey related and is not due to a concussion or heart/blood problems.
Justin Schultz makes his return to Edmonton tomorrow night

Just such a kool, kray game from both Geno and Bonz…couldn't decide on a single shot…
so I made it a double…hic, enjoy!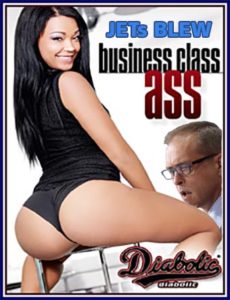 JETS: SUCK, SQUEEZE, BANG THEN BLOW, it's science...PICK-A-PORN
8) "That's a guy you wanna rub out." -- Errey (52%, 11 Votes)
10) "He's a big man, I gotta tell you, he's a big, big guy." – Errey (14%, 3 Votes)
1) "He takes advantage and Schultz comes in the backdoor." -- Errey (10%, 2 Votes)
4) Get it deep and start baning their D. " -- Jay (5%, 1 Votes)
3) "They can bring it from the backside...they're not afraid." -- Errey (5%, 1 Votes)
7) "Streit makes sure he gets it deep here." -- Steigy (5%, 1 Votes)
9) "Long and rangy Hainsey" -- Errey (5%, 1 Votes)
6) "It's a good, hard, stiff pass." -- Errey (5%, 1 Votes)
5) "Bonino has a pair." -- Steigy (0%, 0 Votes)
2) "Murray doesn't use his stick that much, not as much as Fleury." -- Steigy (0%, 0 Votes)
Total Voters: 21

Loading ...