Moments before the game started the Penguins announced the Carl Hagelin will not play in this game due to an injury. Following the game Mike Sullivan stated that Hagelin will be out for  "about 4 weeks" due to a lower body injury. Hagelin was seen wearing a boot after blocking a shot in the previous game, so there's that. At the completion of this game Bob Grove hit us with this stat, the Penguins have lost 104 man games to injury in the last 31 games played. That number sounds made up it's so ridiculous. So on the road in a back to back situation and now you lose a forward the Pens do the only thing they can and that's roll with 11 forwards and 7 defenders. Right before puck drop the Columbus Blue Jackets blew a 3-0 lead to the Sabres, so a loss in this one would mean absolutely nothing for the Pens.
The first period looked like a team that had played the night before playing against the Penguins. Vancouver didn't play the night before, they are just slow. We've been subjected to some pretty fast hockey in the last few games  with Winnipeg and Edmonton, Vancouver in comparison is about as fast as that AOL Version 1.0.3 CD-ROM you got in the mail one time. Ryan Miller stood on his head in the first period, finally getting the best of Sidney Crosby in Vancouver which was probably a big moment for him. Matt Murray saved a goal with his nuts:
Anyone know how this stayed out? pic.twitter.com/JTEo0XYgV5

— Vancouver Canucks (@Canucks) March 12, 2017
The Canucks would score at some point but it was waived off for goalie interference and the period would finish 0-0.

In the second period one thing became apparent, the Guentzel-Crosby-Sheary line does not need to be broken up. You knew when they were on the ice every single shift. Conor Sheary finished the game with a career high 8 shots, but Ryan Miller wasn't having any of it:
Ryan Miller's acting all kinds of crazy out there. #PITvsVAN pic.twitter.com/Ic4dMatX3G

— NHL (@NHL) March 12, 2017
There's an old adage hockey coaches use in games like this, if the goalie is seeing everything then take away his eyes. Sundqvist understands, and does just that leaving Miller searching for eternity on a simple shot from Ian Cole.
IAN COLE (5) Assisted KUHNHACKL (6) & WILSON (16) @ 16:24
Strike that. Reverse it.

Let's see that @ICole28 tally from another angle. pic.twitter.com/F4gmNyPtRl

— Pittsburgh Penguins (@penguins) March 12, 2017
You aren't going to see a better screen than this, great play by Sundqvist. The period would finish with a 1-0 Penguins lead, but again it was because of Ryan Miller.
Pens with 23 shots in the second period, 2 shy of team record for a road period (25 @ SJ, March 6, 1992).

— Bob Grove (@bobgrove91) March 12, 2017
35 shots after 2 periods is most by Pens since they had 36 @ Philly on April 5, 2015.

— Bob Grove (@bobgrove91) March 12, 2017
23 shots in one period after playing the night before is just impressive as hell. The Penguins worked their asses off in this game.
Currently investigating Ryan Miller for methamphetamine use during intermissions, because the piece of shit refused to turn into his normal piece of shit self. The Penguins had some joke named Matt Murray in net, I've heard his glove is weak:
You. Shall. Not. Pass. pic.twitter.com/ra2wkZrqNm

— Pittsburgh Penguins (@penguins) March 12, 2017
Murray was every bit as good as Miller, he just had the luxury of not facing the Penguins offense. The 7 defender rotation was attempting to build a wall but ran into a few hiccups along the way so Murray had to bail them out a few times to save the game. Finally with 5 minutes left Conor Sheary did something for all of the "Sheary is nothing without Crosby" folks.
Jake Guentz-GOAL!

(Please excuse us while we catch up on goal GIFs). pic.twitter.com/OSzyudvniv

— Pittsburgh Penguins (@penguins) March 12, 2017
JAKE GUENTZEL (10) Assisted by SHEARY (22) & CROSBY (37) @16:54
The subtle chip to self off of the boards followed by putting his head down and out hustling to gain possession is one thing. Then the awareness that his defender going all in with him behind the net probably means Jake N' Bake is alone is off the charts. What a play. Guentzel with his 10th goal in just his 30th NHL game. Sheary with his 40th point of the season in 47 games. Not bad for a 3rd rounder (Guentz) and an undrafted player.
The 2 goal lead would prove to be all the Pens needed, but Vancouver decided to give one last attempt to beat Murray and pulled the only reason they were in the game out of the game. With the empty net the puck came to Crosby, who made a play to Guentzel while being tackled. The puck eventually got to Sheary and he wasted no time shooting it from way back.
CONOR SHEARY (19) Assisted by GUENTZEL (9) & CROSBY (38) @ 18:45
.@csheary13, you deserved that one. pic.twitter.com/bCcUL5JWhL

— Pittsburgh Penguins (@penguins) March 12, 2017
Conor Sheary: 19 G, 22 A for 41 points in 47 games this year.
Guentzel-Crosby-Sheary finished with 21 shots, 2 goals and 4 assists. The fun thing about this line is it draws the best defensive match up in the playoffs, and then Sullivan casually throws out Malkin with Kessel… get the fuck out of this town.
GAME
Some fun stuff happened last night too:
The LA Kings twitter peeps love to troll:
🙈 @ovi8 pic.twitter.com/H9DcPLFnKD

— #LAKings (@LAKings) March 12, 2017
Washington lost their third game in a row for the first time since 2015. The Blue Jackets lost as mentioned earlier, and now all of a sudden with 4 of their starting forwards out of the lineup the Penguins have rolled out 5 straight wins and the standings look like this:

huge win by Toronto last night to climb over the Islanders. Good to see Montreal is still the team everyone thought they were. Remember that 10-0 start and "this was their year" I know, I know, that happens every year but it happened this year too trust me. If the playoffs started today the Rangers get Ottawa in the first round… not a bad draw. Queen Lundqvist is reportedly out 2-3 weeks, but that shouldn't hurt them too much with a 12 point cushion.
Also, this happened yesterday:

The Flyers are now 6 points back with 15 games remaining.
Going to be fun watching this play out in the final weeks. Have to think Florida is all but done, seems Ekblad will be out for awhile after another high hit into the glass happened last night. People agains the loser point have a strong argument, all of those teams in the graphic are below .500 but since Toronto sucks more at winning in regulation and succeeds at losing in overtime they lead.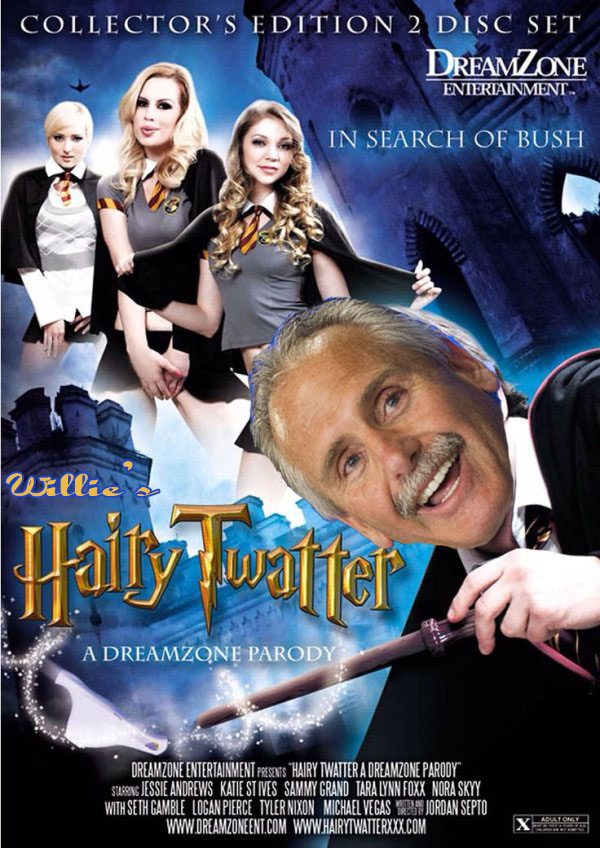 Sheary whips out his magic wand and screws em in the end..PIK-A-PORN
18) "Gets separation, finds the soft spot, slides it in." -- Jay (27%, 7 Votes)
19) "I saw they had the strong side sealed, so I slid inside of him." -- Ian Cole (23%, 6 Votes)
14) "It's tough to get off at the right times." -- Louie DeBrusk (12%, 3 Votes)
10) "Sheary shot it right into Miller's pillow." – SSG (12%, 3 Votes)
17) "Colzie made a great block and it just trickled through his legs." – Actually JEEBUS (8%, 2 Votes)
1. "Couldn't pull that trick off" - Steigy (4%, 1 Votes)
9) "Watch the guys comin on the ice right here." – Jay (4%, 1 Votes)
4. "Bonino, he's one of the hottest, four in his last two, with a crack." – Errey (4%, 1 Votes)
3. "Cramarosa living up to his name" - Steigy (4%, 1 Votes)
13) "Puts his stick down and jams it home." -- Louie DeBrusk (4%, 1 Votes)
2. "Tight support, exiting the zone" - Errey (0%, 0 Votes)
16) "You can see Larsen tries to give him his stick in the crease area." -- Louie DeBrusk (0%, 0 Votes)
15) "Sidney Crosby getting a little busy inside the crease area." -- Louie DeBrusk (0%, 0 Votes)
12) "A 2-on-1 down low." -- John Shorthouse (0%, 0 Votes)
11) "Crosby looking for the tip." -- John Shorthouse (0%, 0 Votes)
8) "Polish up the golf club." – Errey (0%, 0 Votes)
7) "Ryan Miller has gotten bigger over the years, adding to his equipment." – Errey (0%, 0 Votes)
6) "Kessel coming in the back door." – Steigy (0%, 0 Votes)
5) "Big Edler gets his big stick in the way." – Errey (0%, 0 Votes)
Total Voters: 24

Loading ...