This game started with everyone and their mother talking about McDavid vs Crosby, and I have to say that for once the game lived up to expectations. Of course, the NHL is gonna NHL, so they didn't put this game on national television, in fact NBCSN didn't have any game on television last night, a Friday night when people aren't often home with their families doing nothing. Also, NBCSN has zero games featuring McDavids Oilers this season… if McDavid were a Blackhawk or a Penguin they would be on every other week, absolutely mind boggling decision. Luckily for us we have Root Sports amazing sports coverage and expert analysts to lead the way.
There was no feeling out phase to this game, from the opening puck drop it was apparent that Edmonton only has one speed and the Penguins were going to have to match it. Luckily for the Penguins ole Jimmy Rutherford has spent the last two years building an engine that can answer to any car on the strip. 5 minutes in Justin Schultz decided it would be a good time to get on the board, as he casually throws a shot through traffic to the net.
NICK BONINO (13) Assisted by WILSON (15) & SCHULTZ (34) @ 5:42
Two games, four goals.

And two periods to go. pic.twitter.com/xm0dNaZfwE

— Pittsburgh Penguins (@penguins) March 11, 2017
This is not a play Mr. Wilson makes at the beginning of the season, it is crazy how much he has matured over the year. Patiently takes the puck behind the cage and ignores the chaos that most players would try to shoot into, and finds Nicky Bonesy all alone.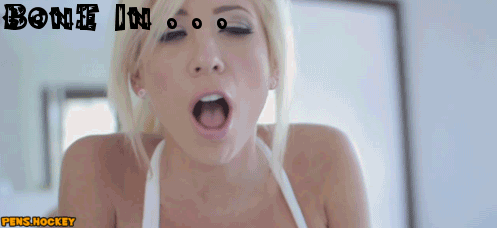 Bonino is heating up at the perfect time for the Penguins, no complaints there. The period would continue to be balls to the wall. McDavids line seemed to be double shifting as they finished the period with over 8:00 of ice time in just the first. Marc-Andre Fleury was up to the task and bailed the defense out a few times in the first. Finally with less than 4 minutes left the best player in the NHL gets a break:
EVGENI MALKIN (32) Assisted by McDAVID & TALBOT @ 17:25
Uh ohhh. pic.twitter.com/WGPySmzIES

— Pittsburgh Penguins (@penguins) March 11, 2017
Even these Oilers still look like those Oilers at times. Evgeni Malkin scoring a goal while sitting on his butt behind the net watching the puck is pretty sweet. Also, this reaction at the bench melted a few hearts.
GIF: Geno smilin' like a butcher's dog!#LetsGoPens pic.twitter.com/1OMByjvsrt

— Benstonium (@Benstonium) March 11, 2017
Nothing else would transpire in the first and the Pens would exit with the 2-0 lead.

Everyone assumes the Oilers will finally make the playoffs again, but where they will finish is still up for grabs and they have to fight every night. This is a team that hasn't been to the dance in over a decade. So some people were shocked at how they responded to a deficit by coming out even quicker in the second, but it should've been predictable. David Desharnais finally bested Fleury at the 5 minute mark, which surprised everyone including the fans because they forgot the Oilers traded for him at the deadline. A few minutes later the Oilers had a golden chance on an odd man break but Fleury wasn't using Murrays glove ; )
Whoosh. pic.twitter.com/8HbelRMHko

— Pittsburgh Penguins (@penguins) March 11, 2017
The period would end with a 2-1 Pens lead.
The third went much the same way as the other two periods. There were chances everywhere but both goalies came up with some big saves. The Oilers finally got their second powerplay chance of the game and McDavid was gifted a sweet bounce that he cooly found an opening for.
Goals: 23. Points: 75. Game: Tied. #PITvsEDM pic.twitter.com/qXmwJpFbxf

— Edmonton Oilers (@EdmontonOilers) March 11, 2017
The period would continue with some chances but neither team could finish it off, Fleury with some unreal saves towards the end to earn the Pens the point.
This overtime was everything. McDavid was given a 75 foot break away at the tail end of his shift and couldn't get enough energy to complete the deke around Fleury. Sidney Crosby with some Jason Bourne-like vision threw a blindsided back hand pass through traffic to Justin Schultz 40 feet away which nearly turned into a Sheary goal. Fleury made this ridiculous save:
Marc-Andre Fleury flashes the pad in OT pic.twitter.com/YtRyWrrnmz

— SI NHL (@SI_NHL) March 11, 2017
3 on 3 overtime is everything the NHL could've ever wanted, I can't wait for them to remove it.

It is a shame a game like this with this atmosphere came down to a shootout, but even the shootout proved to be exciting.
Draisaitl and Malkin were the first two shooters, both denied. The Oilers then used testtube as their second shooter, who was also denied by Fleury.
Penguins 2nd shooter was the captain:
One for our captain, one for their captain. So much star power. But there can only be one victor! pic.twitter.com/9cuapfLkxd

— Pittsburgh Penguins (@penguins) March 11, 2017
Nobody makes it look as effortless as Crosby.
Oilers 3rd shooter was the captain:
WHAT A SNIPE! #PITvsEDM pic.twitter.com/tM4fG6l7WH

— Edmonton Oilers (@EdmontonOilers) March 11, 2017
The Penguins third shooter was Phil Kessel. Rogers Place was still buzzing after the McDavid goal, but they forgot one thing. Phil Kessel is a goddamned American with the right to bear arms, and he isn't afraid to shoot.
It's a beautiful day for a Phil Kessel shootout goal. pic.twitter.com/9dfrJYM1od

— Pittsburgh Penguins (@penguins) March 11, 2017
Talbot out 1-3 weeks with PTSD.
GAME
THOUGHTS:
Fleury in great form tonight, and has stopped 93 of 98 shots (.949) in his last three games. Saw after the game that his teammate honoring helmet is actually dated "2003-2017"
Edmonton is fun to watch. I think if they finish where they are and have a first round match up against the Ducks that they may be able to push that series to the brink if not win it. I don't think they will be able to handle the Sharks in 7 if they fall to the wild card spot, however.
At the beginning of the road trip I said the Penguins would be happy with 6 points in the 5 games, so far so good
Oscar Sundqvist has been nicely developed by the Penguins, I see him having a seamless transition to 4th line center next season. He alsp has some crazy chompers.
So the Penguins hopped on a plane and left Alberta to head to Vancouver only to return to Alberta in 2 days for the matchup with Calgary. What can you do? Vancouver is 8 points out from the final wild card spot and have played one more game than the team holding said spot. The Canucks have had this season play out the same way their last few seasons have, and yet they still refuse to embrace a full rebuild. They try to make just enough tweaks to be competitive again without admitting that they are doing their fans an injustice by not giving them the best team possible. Unfortunately for the Sedins it seems they will have to split up if either of them wants a cup.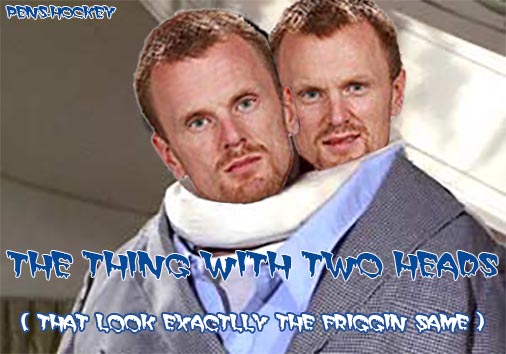 This will be yet another Vancouver team that has had a strong first half only to miss the playoffs by a handful of games, the same way it has been since they lost in the Stanley Cup Finals a few years back. The Canucks are 3-4-3 in their last 10, while the Pens are 6-3-1. The only thing going for Vancouver tonight is that the Pens played a full fast game last night and they probably don't give a flying frk about the Canucks.
I assume the Penguins keep similar lines to last night, speaking of which, how awesome is the Guentzel-Crosby-Sheary line? I can't wait to see the teams lines when Rust and Hornqvist come back. Should be Murray's net tonight. As for the Canucks, Cramarossa is what the founders of Ponderosa should've named their buffet establishment. Brandon Sutter may actually play a game against his former team for once: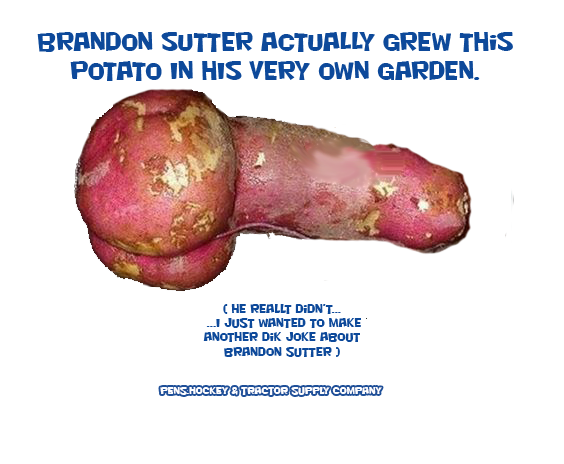 It's a late game and to make matters worse the clocks change so we thought we would help you all forget this by creating a
ROOT SPORTS DRINKING GAME!!!
This would most likely play best with beer or a mixed drink, but if you like hangovers go ahead and use wine.
If these phrases are used, take one drink:
That's great stuff from Errey
Freeze it right there
Powerplay specialists from Steigy
Puck Luck
If these things occur, take 3 drinks:
Steigy calls the wrong name after a goal
Steigy calls a shot that hits the post a goal
Errey talks about Murray's positioning
If these things happen, take 4 drinks:
Any of them mention that Guentzel now wears the same number that Megna wore as a Penguin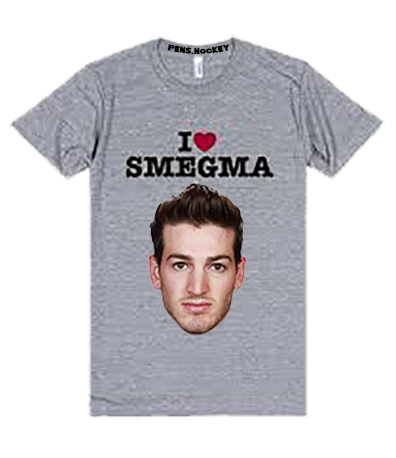 Any of them mention Brendan Gaunce is related to Cameron Gaunce

Now, If Errey mentions "there's another set of brothers playing tonight too" in reference to the Sedins after Gaunce is mentioned, you must finish whatever drink is in your hand.
Drinks on the house
I (brendan) will buy everyone in the comments a drink (send them two dollars)
If Steigy says, in these exact words, "traded for that man there… Nick Bonino!"
Hopefully we can make this into an every game occurrence or something, regardless have fun tonight! For those of you celebrating St. patrick's Day in Pittsburgh 2 things: 1, you're 6 days early, not sure what the fuck you're doing and 2, use Uber, please don't drink and drive.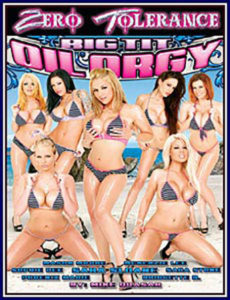 I was trying to find a more 'CRUDE' poster butt this one had a nice 'bounce' to it...PIK-A-PORN
7) "He wanted to go all the way around and stick it in the other side." -- Errey (25%, 6 Votes)
8) "Klefbom goes one handed, Bonino sees it, Wilson sees him, he lifts his stick and then he finishes it off." -- Jay (21%, 5 Votes)
14) "Marc Andre Fleury gives him the 5 hole and then takes it away." -- Errey (13%, 3 Votes)
9) "He saw a lot of rubber the last two periods." -- Colby 'Stretch' Armstrong (8%, 2 Votes)
13) "Fleury gobbles that up" -- Steigy (8%, 2 Votes)
2) "Eberle was tired, he missed a couple of cracks." -- Errey (8%, 2 Votes)
5) "Go hard, go fast." -- Jay (4%, 1 Votes)
6) "He put one in from about four inches out." -- Errey (4%, 1 Votes)
12) "A little backdoor play" -- Errey (4%, 1 Votes)
11) "They're tryin to give Crosby a rough ride." -- Errey (4%, 1 Votes)
10) "You have to watch the backdoor." -- Steigy (0%, 0 Votes)
4) "That hit an Oiler in the slot." -- Steigy (0%, 0 Votes)
3) "That hit an oiler in the slot." -- Steigy (0%, 0 Votes)
1) "He dangled with it, went to the forehand, went by Fleury, couldn't put it in." -- Errey (0%, 0 Votes)
Total Voters: 23

Loading ...