The Penguins celebrated their official "hockey is for everyone night" with a Monday night tilt against the Flames which was silly because we already know the Penguins are huge advocates for the hockey is for everyone movement: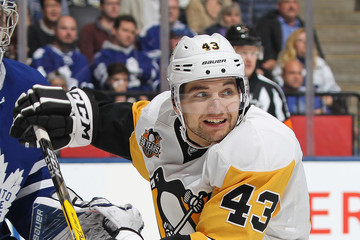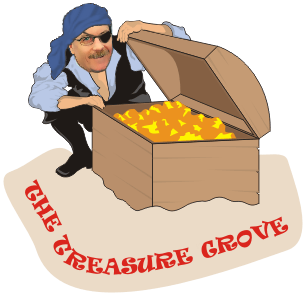 Pens are 37-2-0 at home when Sid, Geno & Phil each record a point. Only losses Nov. 10, 2016 v. Minnesota and Dec. 9, 2017 v. Leafs.

— Bob Grove (@bobgrove91) March 5, 2018
That's pretty good considering all three of them can register a point on one powerplay goal.
On this date in 1991, 27 years ago, Ron Francis and Ulf Samuelsson played their first games with Pens in a 4-1 home win over Canucks.

— Bob Grove (@bobgrove91) March 5, 2018
The trade that won the 91 Cup. Craig patrick needed to gain some gritty scorers for the lineup and made the deal with Hartford receiving Ron Francis, Ulf Samuelsson and Grant Jennings for John Cullen, Zarley Zalapski and Jeff Parker. A straight 3 for 3 trade with all 6 players being full time NHL players. I'm not sure we will ever see that in the salary cap era.
Letang has led the Pens in ice time in 169 of his last 175 regular season games.

— Bob Grove (@bobgrove91) March 5, 2018
This shows how much the team relied on Letang early in this season despite him still returning to form from a broken neck.
Malkin has never scored a goal on home ice against the Flames in 4 career games here.

— Bob Grove (@bobgrove91) March 5, 2018
A little birdie told me to tell you to scroll down, Mr. Grove.
Sullivan seemed to trick the media a little bit with the goalies during the pregame skate but when it came down to it he iced the same lineup that the team used against the Islanders on Saturday:
Ready to play. #LetsGoPens pic.twitter.com/6UsVJwPXRX

— Pittsburgh Penguins (@penguins) March 5, 2018
First responder to the tweet was a gem
Delete that ugly flag

— ??? (@nohilary) March 5, 2018
I don't know who Lary is but this dude does not want you to greet him.
The Pens got the start they wanted right off the opening drop as they were clearly ready to roll in this one, less than two minutes in Phil Kessel is just making another casual diagonal pass from the goalline to the stick of Chad Ruhwedel, and he knew what to do with it:
CHAD RUHWEDEL (2) Assisted by KESSEL (48) @ 2:10
Lighting the lamp, @chad5ruhwedel style. 🚨 pic.twitter.com/sXwKw7KpCL

— Pittsburgh Penguins (@penguins) March 6, 2018
Another game, another sick pass by Kessel as he sends this by three different Flames right to the tape of Ruhwedel. This was a smart play by Ruhwedel too who had his head up right after receiving the puck to survey everything in front of him. The fans had barely touched their seats at the end of Party Hard when Evgeni Malkin decided to remind us once again that this is his world and we are barely living in it:
EVGENI MALKIN (37) Assisted by I SCORE MYSELF @ 3:05
Evgeni Malkin's goal gives him 80 points for the fifth time in his career (and the first time since 2011.12).

Oh, and did we mention we still have 15 regular season games left this season? pic.twitter.com/GMvQpIe2Ac

— Pittsburgh Penguins (@penguins) March 6, 2018
There is an old cliche that states that the game slows down for elite players and I'm not sure I have ever seen a better example of that saying. Here is a better look at the goal:
Evgeni Malkin is in the Matrix or something because this is getting a little ridiculous. pic.twitter.com/h4Yf64OVNT

— Jesse Marshall (@jmarshfof) March 6, 2018
Knocks it out of mid air, adjusts his body while the puck is still in air to get in position for where it lands, takes one touch to get in a scoring position and done. Unreal.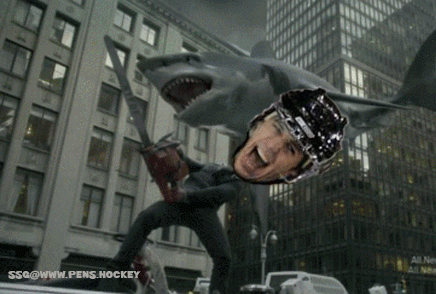 The Penguins decided that they were going to blow out the Flames after scoring 2 in the first three minutes and the Flames remembered that they need to win to keep their playoff hopes alive. Following an extended shift in the defensive zone where the fourth line just couldn't get the puck out Calgary cashed in as Mike Giordano blasted his 11th of the year by Jarry.
Gio, short side 👌#CGYvsPIT live stats ~ https://t.co/OXtJySpO8m pic.twitter.com/WyAXvbSCuw

— Calgary Flames (@NHLFlames) March 6, 2018
Sheary sees the puck head up the boards and goes all in on the lunge which Giordano defends perfectly by turning his back to Sheary. Had Sheary played this normally (between the opponent and your goalie) the shot doesn't get fired, however the Pens were in panic mode after being pinned in their zone for awhile. It is an excuse, though mental mistakes in 2 months end dreams.
The Pens seemed to be completely stunned that they weren't up 5-0 and instead of doing anything about it they fell back on their heels. This allowed Mikael Backlund to embarrass Kris Letang and tie the game up:
.@mbacklund11's goal deserves to seen in slow-mo 👀#CGYvsPIT live stats ~ https://t.co/OXtJySpO8m pic.twitter.com/DL1DGk0g33

— Calgary Flames (@NHLFlames) March 6, 2018
Letang has started looking more and more like Letang as of late so I'm not going to give him too much here, he went all in on the hunch that Backlund was going to shoot and he was wrong. One of the biggest issues with Letang is when he makes a mistake it isn't a missed pass by a few feet or something, if Kris Letang is going to make a mistake you're going to know about it, which fortunately isn't as much as it was in November.
With the game tied the Flames kept pushing and the Penguins kept sleeping, Tristan Jarry was able to hold down the fort. In the final minutes the Flames got called for a really bad goaltender interference call that the Pens powerplay couldn't capitalize on as time expired.
Here's a look at your #CGYvsPIT numbers after the 1st period of play. pic.twitter.com/XjiKjkjna6

— Pittsburgh Penguins (@penguins) March 6, 2018
Getting outshot in a period after scoring 2 goals in the first 3 minutes is hardly surprising when you think about the urgency the Flames must've felt. The Pens falling back on their heels was the surprising aspect for me. Jesse Marshall also dug up some stats about the 4th line in this period, in 3 minutes of ice-time Sheary and Kuhnhackl were on the ice for 0 shots for but allowed 13 against including the 2 goals. #notgood

The Penguins had like a dick hair of carry over powerplay time to work with and that didn't go over well. After 5v5 resumed both teams started playing a lot tighter through the neutral zone and the game literally started looking like a Monday. 10 minutes in Chad Ruhwedel took a hooking penalty against Gaudreau that the Pens were able to successfully kill, 3 minutes later the Flames were going off for goaltender interference (legit this time) and the Pens powerplay had their chance to shine. They didn't shine as the first unit looked like anything but a cohesive unit.
It started to look like this would be a 2-2 game after 2 until the Pens were able to get a rush going with numbers. The play starts with Carl Hagelin making a defensive play behind his own net and then sending the puck up the boards to Malkin. Malkin, Rust and Letang rush up the ice on a 3 on 2, Geno dishes to Letang and Letang makes up for his earlier mistake:
KRIS LETANG (6) Assisted by MALKIN (44) & HAGELIN (16) @ 17:01
Coach Sullivan on Kris Letang (this morning): "He is such an elite player… We think his game has gained a whole lot of traction in the past 5-6 weeks. He's a big part of this team. He's a terrific person and he cares so much about helping this team win." pic.twitter.com/xDgmXTwv5J

— Pittsburgh Penguins (@penguins) March 6, 2018
Just a great job by Letang jumping into the rush and then ripping the shot instead of trying the fancy bang bang play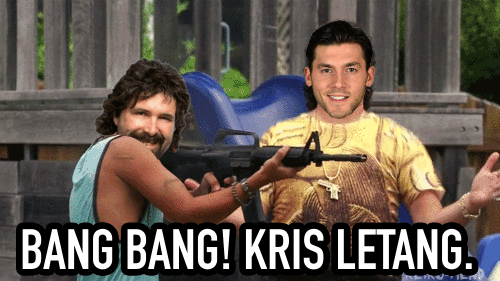 With less than 2 minutes left the Pens had the lead and were looking good until they showed everyone that they didn't learn their lesson about not playing hard after getting the lead. The Flames kept pushing and tied the game up with 2 seconds left in the period.
Big fan of this entire play 🙌#CGYvsPIT stats ~ https://t.co/OXtJySpO8m pic.twitter.com/SHoK089tGM

— Calgary Flames (@NHLFlames) March 6, 2018
This is a simple case of not playing hard until the whistle.
Here are your numbers through the 2nd period of #CGYvsPIT. pic.twitter.com/H8nz7leDA8

— Pittsburgh Penguins (@penguins) March 6, 2018
Pens outshoot the Flames 11-8 in the period.
The third period looked like a completely different game compared to the two previous periods. Both teams were going all out trying to earn the extra point before overtime. The Flames definitely held the advantage in possession as the puck was in the Penguins defensive zone for the majority of the period, but every time the Pens managed to get it out is was a grade A scoring chance.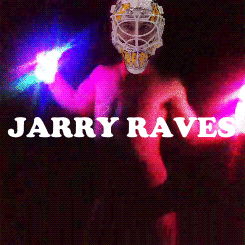 11 minutes into the period Malkin got called for hooking and the Flames were given a golden opportunity. Instead it was Olli Maatta almost putting the Pens up after he put a 200 foot shot on net that took a weird hop and danced around the goalline. Alas the puck luck wasn't there for the Finn and the game remained tied. The Pens were able to successfully kill the penalty and then they turned up the heat a little bit but no name goalie was doing it again.
As time ticked down it really felt like one of these teams was going to break the tie in regulation but Tristan Jarry was busy standing on his head to make sure that wouldn't happen.
Stats after the 3rd period. pic.twitter.com/Ga9zbaK3QV

— Pittsburgh Penguins (@penguins) March 6, 2018
These two teams have a lot of speed and overtime promised to be fast paced and it did not disappoint. The Flames had some early looks that Jarry stood strong for and at one point Kris Letang reminded everyone of how good he actually is when he somehow caught up with a potential odd man break despite the Flames having a 25 foot head start. Just watch this freaking shift by Letang: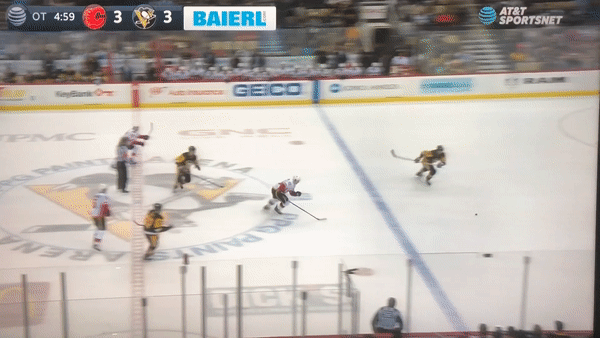 Absolutely unreal athletic ability to be able to do that in his 26th minute of ice-time in this game. Most players can't put that shift together in their first minute. Thanks to @MidnightRider for getting this gif for me!
Calgary also got a 3 on 0 opportunity at one point that Johnny Gaudreau decided to shoot for himself instead of passing, a questionable decision. A few seconds later the Flames had another chance but Jarry made another huge save and with great saves come great scoring opportunities. When Malkin enters the zone with the puck everyone gets giddy right now and he was about to show us another reason why. Geno looks up and sees Phil entering the zone so he flips him a 6 foot high backhand pass that Phil catches and brings down to his stick. How many players have this much confidence in their linemates to just send a puck towards their head? Geno knows this thing doesn't have to be tape to tape because it's Phil. After getting control of the puck Kessel sells shot the entire way while Justin Schultz circles behind the net to lose his coverage, allowing him to get into position for the death blow:
JUSTIN SCHULTZ (4) Assisted by KESSEL (49) & MALKIN (45) @ 2:36
We love 3-on-3 OT.

We love it so much.

And we're all so lucky to be Penguins fans. pic.twitter.com/oX2JNuixhh

— Pittsburgh Penguins (@penguins) March 6, 2018
Friendly reminder that Justin Schultz was acquired for a 3rd round pick and everyone said the Oilers made out on the deal…
make out with this DEUCE BITCHES
---
THOUGHTS:
Tristan Jarry with possibly his best game of the year is a very encouraging sign for the team. Huge play by Sullivan to stick with the youngster after some sketchy outings.
The Pens were completely outplayed and didn't really deserve to win this game, but the Flames had a lot more to play for so I think I can understand why Calgary was so much more dominant. I have a feeling Wednesday night we will see a much more determined Penguins team.
Only 3 forwards had points in this game, Malkin (3), Kessel (2), and Hagelin (1). Three goals from the three right handed shot defenders, no correlation here just interesting.
I still can't get over that play by Letang in overtime.  Go watch it again you bum, and then think about how hard that man has had to train after missing 5 months of training while recovering to get back to that point.
Perfect time distribution for Sullivan in this one as only Simon (9:40), Kuhnhackl (9:52) and Sheary (8:03) were under ten minutes. I felt Dominik Simon had a solid game, perhaps one of his best in this recent call up. I've also decided that since Conor Sheary is a 4th line winger now the harassment needs to ease up (but not stop, see opening paragraph) because if our biggest complaint is that a 4th line winger with 12 goals isn't that good then the team is doing pretty damn good. This changes if he gets back into the top 6.
Buckle up kids, a division tilt with playoff implications goes down in Philadelphia Wednesday night.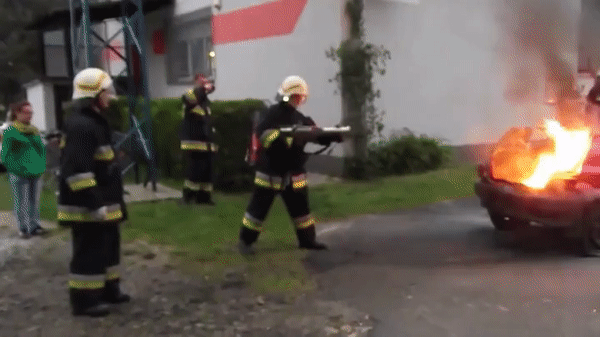 Loading ...