It's a wild world out there sonny, and when two winning streaks meet one must continue and one must end. I warned yinz that ROOT would remind us of this constantly, and sure as God wears sandals they did. The Flames don't look like the Flames right now, of course winning a bunch of games will give you a bit of confidence. We of all fanbases know how critical it is to get hot at this time of the season, so maybe Calgary has something going. A Calgary vs Edmonton playoff series would be great for someone, certainly not us because the Lord knows NBCSN sure wouldn't cover it on the East coast. Calgary is one of the few Canadian teams I've never had a problem with, mostly because I forget about them but just like Brian Dumoulin that isn't a bad thing. The media loves these catchy phrases like "streak" and "nut licker" but the real angle of this game should've been the Penguins trying to end Calgary's streak. It's cute to say both teams are on winning streaks, but Calgary has won twice as many in a row so instead of trying to make the two teams equal maybe we should play more into the "knocking off the team on fire" angle. Am I being a nit-picking dick? Absolutely. But when your favorite hockey team is 3-0-1 on a road trip in late March with more men missing from their roster than the Vietnam War, you have to find something to be upset about.
Picking up right where they left off in Vancouver the first line was once again noticeable from the start. Everyone is using "Sid and his kids" references or calling Sid "dad," and despite the obvious biological negligence this nickname has it is just awful. You know what happens when you fall in love with a nickname? You try to use HBK for 40 games in the regular season before trying Kessel with Malkin and realizing that that shoe fits better. You know what sounds better than "the Sid and the kids line," the Pittsburgh Penguins top line.
CONOR SHEARY (20) Assisted by GUENTZEL (10) & CROSBY (39) @ 2:54
These kids don't mess around. pic.twitter.com/r8wsox6Q27

— Pittsburgh Penguins (@penguins) March 14, 2017
Regardless of what you want to call them, this trio is proving it very hard for Sullivan to break them up once the roster s healthy again. This goal occurs after a failed scoring chance, and once possession is regained they start cycling again while already in the zone. 20 goals for Conor Sheary, pretty cool stuff, folks.
As the period continued 4 things were noticed: the ice was about as solid as a 7-11 slushee,  the refs weren't interested in making the right calls, just calls in general, Brian Elliot was going to be a son of a bitch, the Flames are no longer an easy two points.
With 6 minutes remaining Deryk Engelland got credit for a goal that everyone thought was tipped in by Stajan. Engelland threw the puck from the side boards to the traffic in front of the net and it went in, that's as much analysis as you're going to get.
2 minutes later the Penguins were on the powerplay, and the hottest player in the NHL cashed in:
Whatcha gonna do when Malkamania runs wild on you? pic.twitter.com/Wn11jNs1gB

— Pittsburgh Penguins (@penguins) March 14, 2017
EVGENI MALKIN (33) Assisted by KUNITZ (19) & KESSEL (40) @ 15:51 PPG
Great awareness by Geno to crash the net, he knows Kunitz is looking for him. Pretty sick when 3 of the forwards on a successful powerplay is also your second line…
Delete your announcer. 😞😞😞 pic.twitter.com/UJN2owukmF

— Benstonium (@Benstonium) March 14, 2017
Lots of people have issues with Kunitz playing on Malkins line, it is all over Twitter once the starting lineups are announced. Here's the deal, Chris Kunitz is older than he used to be, he doesn't have the hands he used to have, do you think Sullivan doesn't know this? With a healthy team Sullivan doesn't put Kunitz on the second line, but with the injuries he has limited options and he is trying to balance the lineup. From what I've seen on this road trip both from the team and his line mates (cough Geno cough) it doesn't seem to be hurting the team as bad as people want to believe. Rant over, period over, 2-1 Pens.

Before most people were settled into their seats to start the second Denis Wideman was firing home a blistering slap shot…
Through a crowd 👌 #PITvsCGY pic.twitter.com/hw95dqENiI

— Calgary Flames (@NHLFlames) March 14, 2017
Bonino tried to catch the puck and ended up changing the path completely. More of an instinct for Bonino, certainly not worth blaming him for anything. Same with Fleury, it looks a lot easier to save this when watching it from your sofa. Sometimes the bounces work out that way. No other goals would be scored in the period but the Penguins injury list took another hit as Mark Streit left the game (and the arena in route to the hospital). On top of this both Malkin and Bonino were shaken up at times during the first 40 minutes for blocking shots. I appreciate the heart and desire that goes into blocking shots, but mainly in the post season and not during a 4th game in 6 nights in Canada in March.
The Penguins have played a ton of hockey on this trip, and now they are asked to play with 5 defenders again. Johnny Gaudreau is very fast, so the combination of him getting the puck on a powerplay and a depleted defense looked like this 5 minutes into the period:
— Calgary Flames (@NHLFlames) March 14, 2017
Fleury's thought process there was obviously go for the poke check, and it might have worked on the majority of the league. It isn't going to work on someone as shifty as Johnny G, kind of incredible how quickly he was able to wrap that puck around.
As the time ticked down it was looking like the Penguins would suffer their first regulation loss on this road trip. It would've been understandable. They've played a lot of hockey, they are injured, they have Sidney Crosby saying take this bitch to overtime:
SIDNEY CROSBY (35) Assisted by SHEARY (23) & GUENTZEL (11) @ 16:29
👏👏👏 pic.twitter.com/l8jX9XTG8Z

— Pittsburgh Penguins (@penguins) March 14, 2017
Elliot just about makes that save as he is falling backwards, so that should give you a good glimpse of how well he was playing. Just another goal and 2 assists for the top line. No Big Deal.
Both goalies would hold their ground the final 4 minutes and the Penguins would earn one of their grittiest points of the season.
As always, overtime was fun as hell. The goalies continued their solid play preventing anyone from finding the back of the net.

The first shooter for the Flames was Kris Versteeg and he did this:
Kris Versteeg goes back hand shelf for the only goal in the shootout #Flames pic.twitter.com/HY76NUADbu

— Shayne Pasquino (@shaynepasquino) March 14, 2017
backhander up top where your aunt keeps that bottle of Vodka that she "hasn't touched in years," unbelievably slick goal.
The Penguins would fail to convert on their chances and as we were told from the beginning, one streak came to an end. Our blessed we are to have such brilliant and in depth broadcasters.
GAME
THOUGHTS:
7/8 points in a 4 game Canada swing is a hell of an accomplishment for a healthy team, so if you feel anything but pride right now cut that shit out
I don't fully understand the Fleury start but I'm not interested in the debate anymore at this point in the season. Mike Sullivan is the coach and I believe he will do what he feels best for this team to win regardless of if it is against my opinion
With the Columbus win and a shootout loss things are even more interesting than anticipated in the Metro:
I have to pump the brakes on Conor Sheary's 20 goal season for personal reasons. I once made a drunken bet with a friend where my argument was "NHL teams value 20 goal scorers and that is where the bar is set on good players" and he countered with "So if Tyler Kennedy scores 20 goals in a season you will admit he is a good player and buy his jersey?"

So yeah, I have a Tyler Kennedy jersey

Brad Marchand tied Sidney Crosby in goals and assists, and somehow is in 2nd in scoring even though Crosby has played less games. There is still a very good chance Sid and Geno finish 1-2 in the league.
Pens in Philly tomorrow. Caps play Minnesota tonight. It's that time of the year where things start to get fun. The Penguins can almost put the final nail in the Flyers coffin tomorrow depending on how other things work out.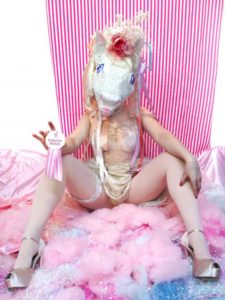 'Mr Shootout's' area gets plowed and salted...PIK-A-PORN
4) "I'll tell ya Steigy, he'll stick his nose into anything. " -- Errey (48%, 11 Votes)
6) "It's amazing Johnny Gaudreau at his size is so good at wraparounds, you think somebody with a long reach, a 6'4" guy, would do it." -- Ball (22%, 5 Votes)
3) "We've seen this a number of times with Johnny Gaudreau, he loves the wraparound." -- Hrudey (13%, 3 Votes)
5) "Sidney Crosby sneaks in from the backdoor." -- Hrudey (13%, 3 Votes)
2) "Wilson tried to jam it in, bounced off bodies." -- Rick Ball (4%, 1 Votes)
1) "Watch him dangle right here." -- Kelly Hrudey (0%, 0 Votes)
Total Voters: 23

Loading ...