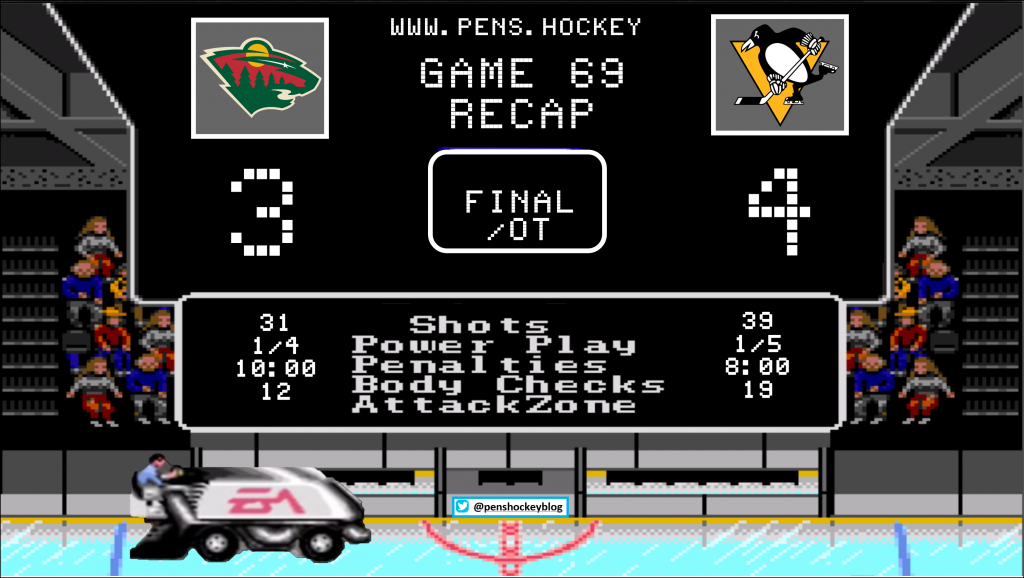 OK, so it's been too long since we checked in with our old friend in a feature we like to call…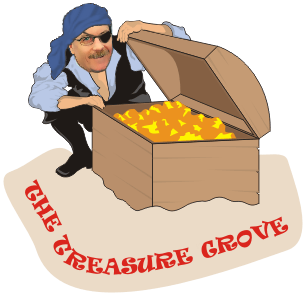 Dammit, and here I thought Kapanen was improving. You can't score goals if you don't shoot pucks, dingus.
Bitches be streakin'…
A homecoming for Zucker who Sully said was a game time decision, and wouldn't you know…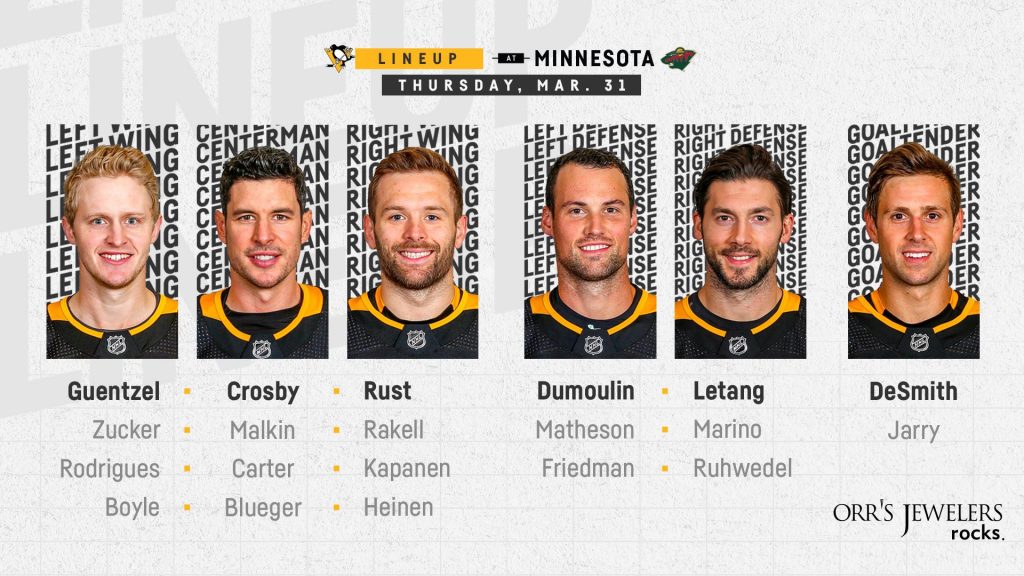 One Z in, one Z out, which frankly is a curious choice against this ginormous team, but I'm not Should-Be Coach Of The Year Michael Sullivan.

OK, I was working. Thankfully for us, so was Rickard…
Rakell (18) from Marino (22), Zucker (8) – 1:06 – EV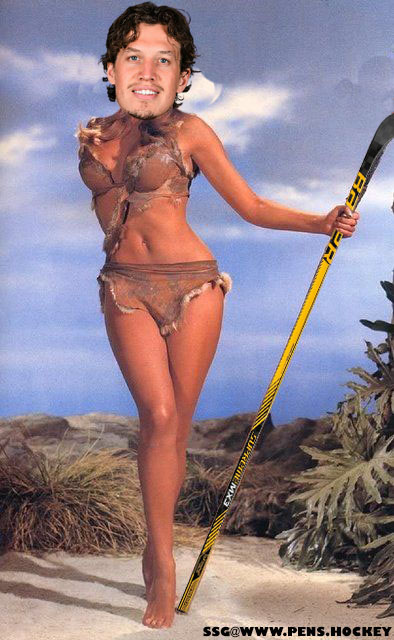 A nice tip on a nice play. Also nice to see Zucker get a point in his first game back since the trade.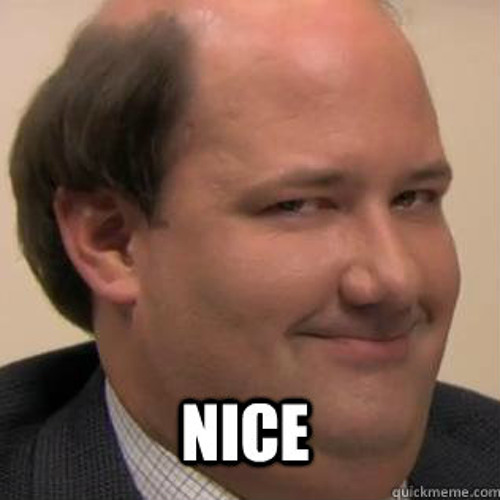 Back to live action and… well, I don't know what happened. Up and down sort of stuff, I suppose. Ultimately, Dumbitch would end up jamming one by OfSmith and we were tied at 1.
Then they played a while longer and stayed tied. There were loads of shenanigans towards the end of the period, and ultimately the home team would take a penalty with less than 30 seconds remaining, but that's all I know. Can you tell I missed the first?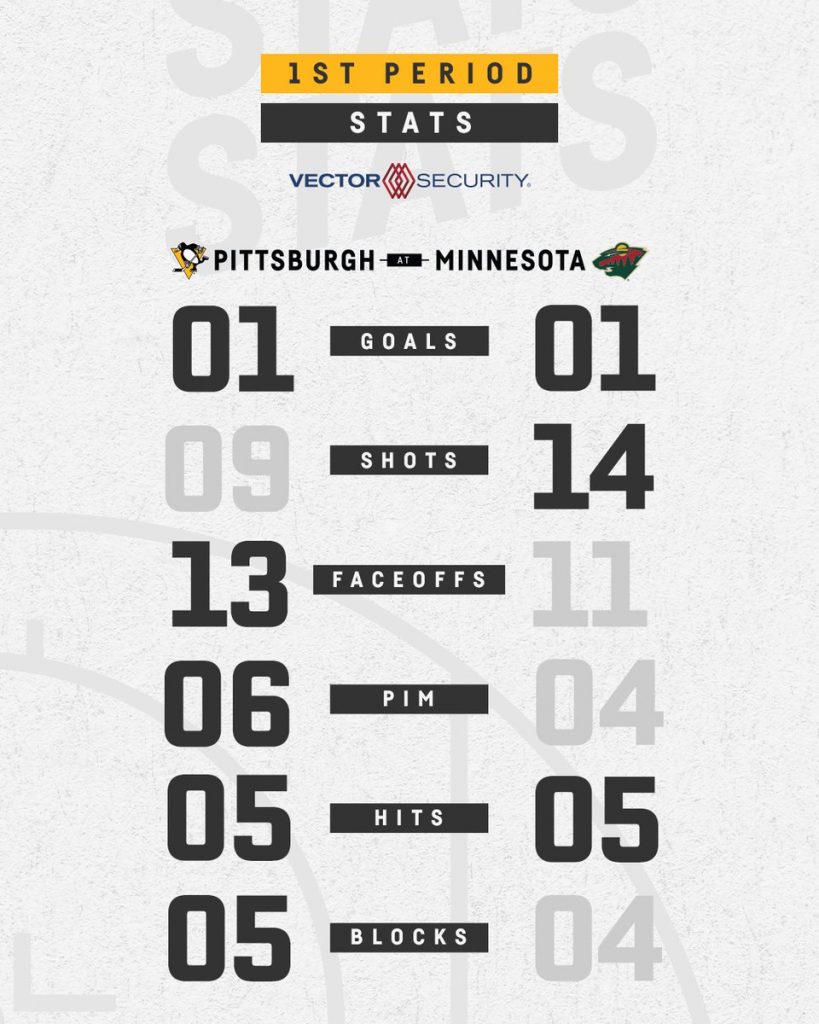 Guentzel (32) from Letang (52…500!), Malkin (18) – 1:54 – PPG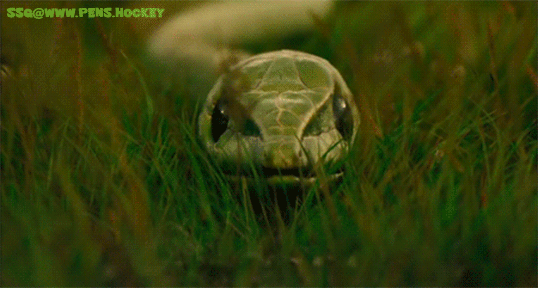 How he got that rebound so quickly I will never understand. Bibs was right – he was waiting for it. Great stuff and 2-1 good guys.
Lots of action, lots of punishing hits from what I didn't realize was a big ass Wild squad. Kind of annoying, really, but the playoffs are only 13 games away so time to get reay I guess.
Anywho, the Pens would get stuck in their zone for a minute just under half-way through the period, but a turnover would lead to a two on one with Sid and the FNG and…
Rakell (19) from Crosby (46) – 9:49 – EV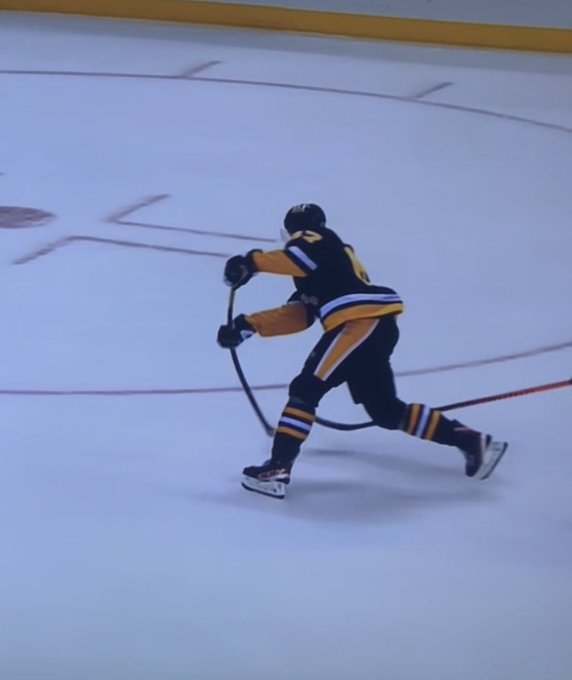 Great play by Sid, obviously, and sweet finish by a finisher, but dammit. In his first game back Zucker falls prey to Extreme Assholeness and turns his knee and/or some other joint into Cocoa Pebbles. Sucks. 3-1 is unsucky, at least.
You know what else sucks? When there are so many hits and other assorted shenanigans and then out of nowhere the dude you let walk because you wanted to go get Dominic Simon scores his 10th of the year. Blah. 3-2 good guys.
Other stuff happened. Lots of hitting. I actually watched but took no notes so I could 'enjoy'. But the boys did what they needed to do to keep their lead through 40 minutes.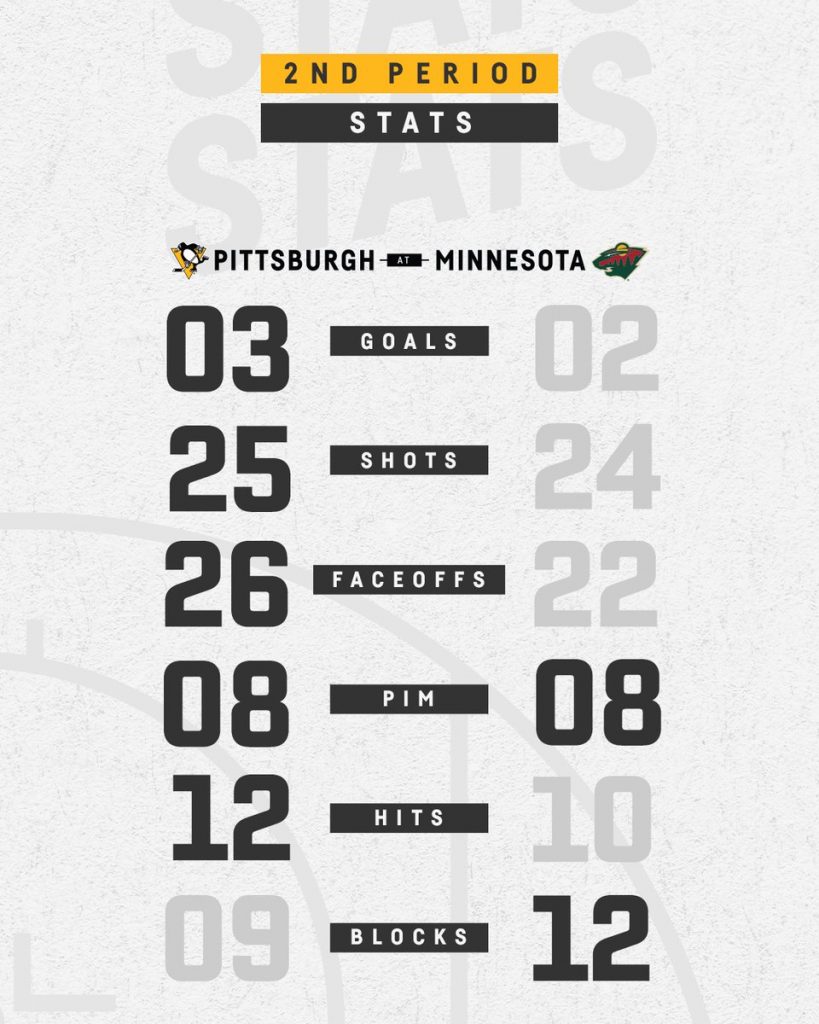 Shit. Just about the worst way to open a period. Nobody knew who to cover and 3 Pens were below the goal line for *checks notes* reasons? 3-3, and they deserve it for losing track of Krill. Dammit.
Pens are looking like the constant abuse was taking a toll. Lots of chasing going on in the early stages.
Rakell and Carter manage to almost make a play and some jag would can-opener Rakell and the pens PP would take the ice.
Rust decided to sit on the puck for the first 10 seconds which was weird. Then a couple bad passes would lead to an almost-chance for the Wild that thankfully went nowhere but wasted some time.
Back in the zone, the passing got a little better but not good enough. Second PP unit would at least get a SOG from BJC but nothing else. In fact, their best chance was just after the penalty ended and it would turn into 3 great chances in a row but nothing would make it in. Just like you on prom night, loser.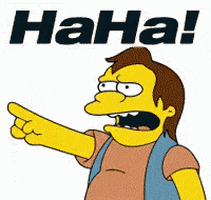 So after that, the Wild would put their line of giant assholes on the ice and they'd generate plenty of chances of their own. But the boys would survive. Phew. To quote the Jovinator, this game is giving me heartburn.
Lots of crazy back and forth, lots of hits, these dudes are big. Jake gets knocked off stride after getting past a guy and the refs determined he just fell over on his own. Anyway…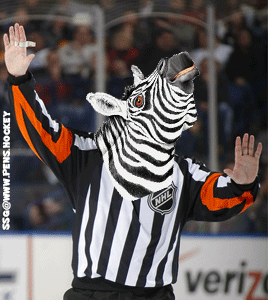 You know it's intense when even a race for icing is dramatic. Yes, I poured a bourbon. OK, two. FINE IT WAS THREE. Judge away, Judge Judy, it's MY liver.
3 minutes left and the Malkin/BJC/Rakell line would cause some shenanigans for a minute, but nothing doing.
Lots more scrambly stuff, but mostly in the Minny zone. The Kaprizov line would generate a chance but DeSmith was awake.
1:30 left, Pens win the DZ faceoff, got the puck up ice, and generally controlled things, again with the Geno line looking large. Nothing would happen, but the bad guys can't score if you play the entire time in their zone. Which they did until the 3rd period buzzer. Each team with a point.
There were no stats after 3. Deal with it.

This Pens team is made for 3 on 3. Confidence and control – so fun to see.
Rusty did some really cool shit and almost was able to flick it in, but no dice. Coming the other way, the mega cunt who likely ended Zucker's season also did something but fuck him.
Matheson would get a good look but Talbot would get enough of it to keep it out. The Pens would get it back and Sid/Jake/Tanger would put on a possession clinic for a while but no good looks. That wiped them out, but they managed to survive and get off the ice, which was a good thing because…
Malkin (17 – 78th career GWG, tied with Jagr for most in Penguins history) from Rust (34), Marino (23) – 3:57 – OT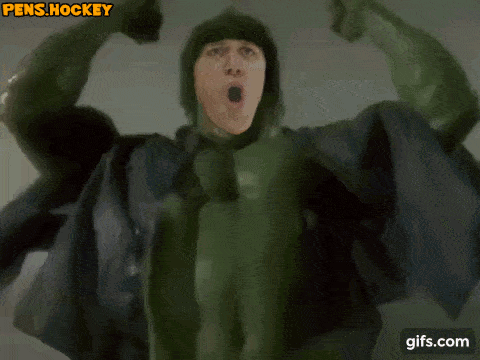 Pure stick-to-it-ive-ness from Geno, who now has a 6 game point streak with 7 goals over that stretch. Fappity fap fap fap!!!
GAME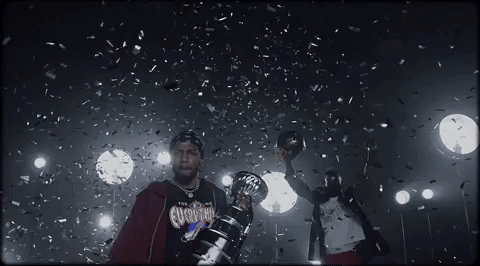 Thoughts:
DeSmith playing the role of a Good Backup. Good.
Rakell with 3 goals in his first 6 games as a Penguin. He is as advertised and has been put into a position to succeed. Nice.
Losing Zucker actually sucks. He provided some hop. Dammit.
And also the 5th leading scorer, all time, for OUR Pittsburgh Penguins. We give Letang shit because he deserves it. But we also give praise because he deserves it. Kristopher Letang may go down as the most loved and simultaneously hated Penguin of all time… and he will have earned it.