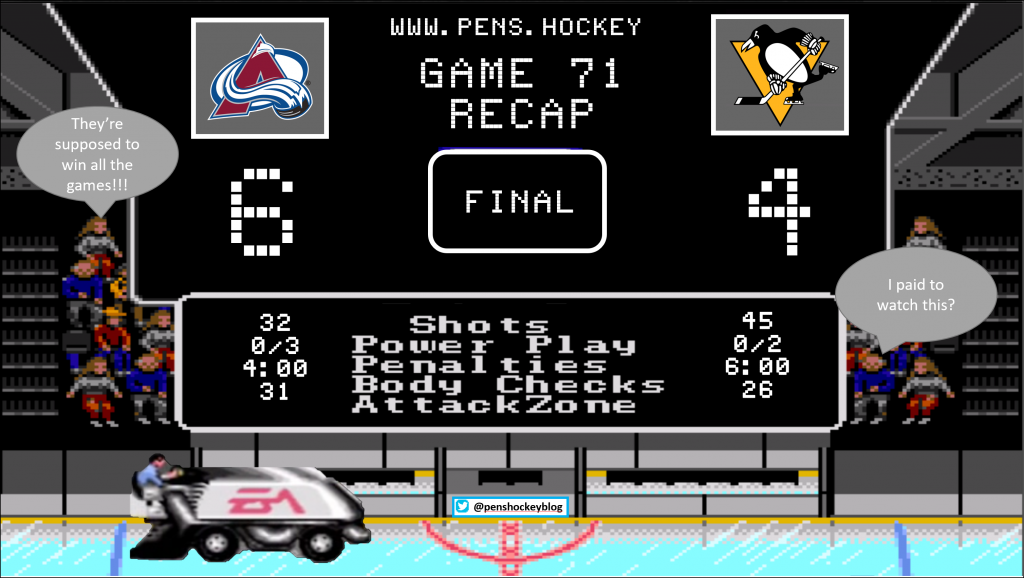 Time for the rematch. Both teams rested after a hard fought battle two nights prior. No excuses, just time to put up or shut up.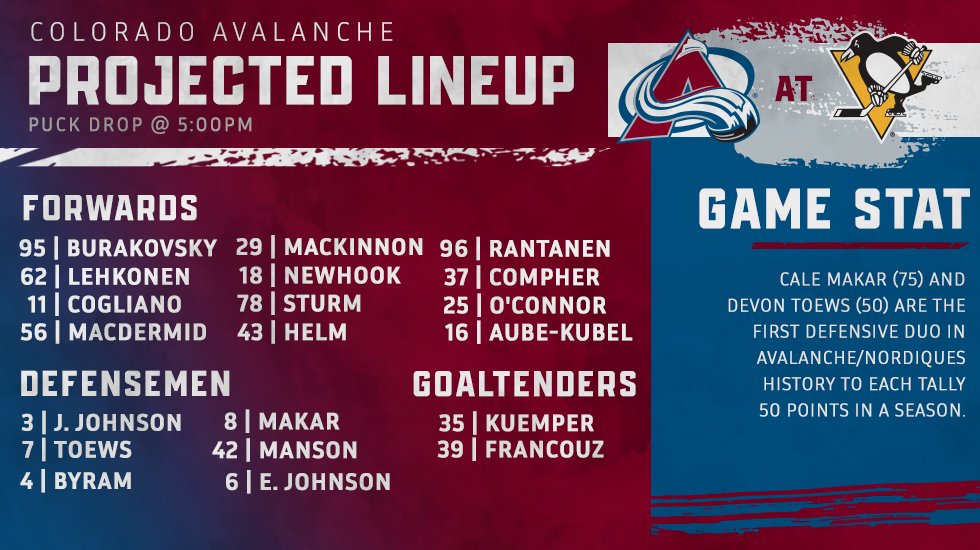 Neither team at full strength, but both teams in pretty good shape. Pettersson back in for the home team after stepping aside to give Friedman some touches.
Let's do this!

OK, so maybe not the start they were looking for…
The announcer thought he saw their guys make a good play. The reality was something else entirely.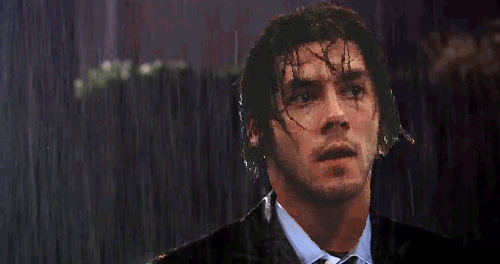 1-0 bad guys, but whatever, moving on.
The boys decided to follow the playbook from the last game. After all, aside from the final score, it worked pretty well. Besides, Rusty only knows one way to play.
Rust (23) from Pettersson (15), Guentzel (37) – 5:30 – EV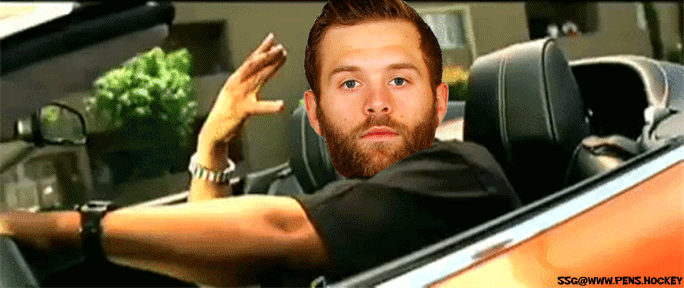 Rusty on the spot for the big fatty rebound, reminiscent of the last game when the Avs got a similar bounce. And now every point Rust gets from this point to the end of the season is a new career high. To think that some people believe the Pens should just let him walk…
Back to live action and the Pens were buzzin. For the entire rest of the period they were just launching pucks like their lives depended on it. Sadly, Diarrhea Kemper was there to stop literally all of them. Thankfully, Jarry was doing the same thing at his end and we'd head to the locker rooms knotted up at 1.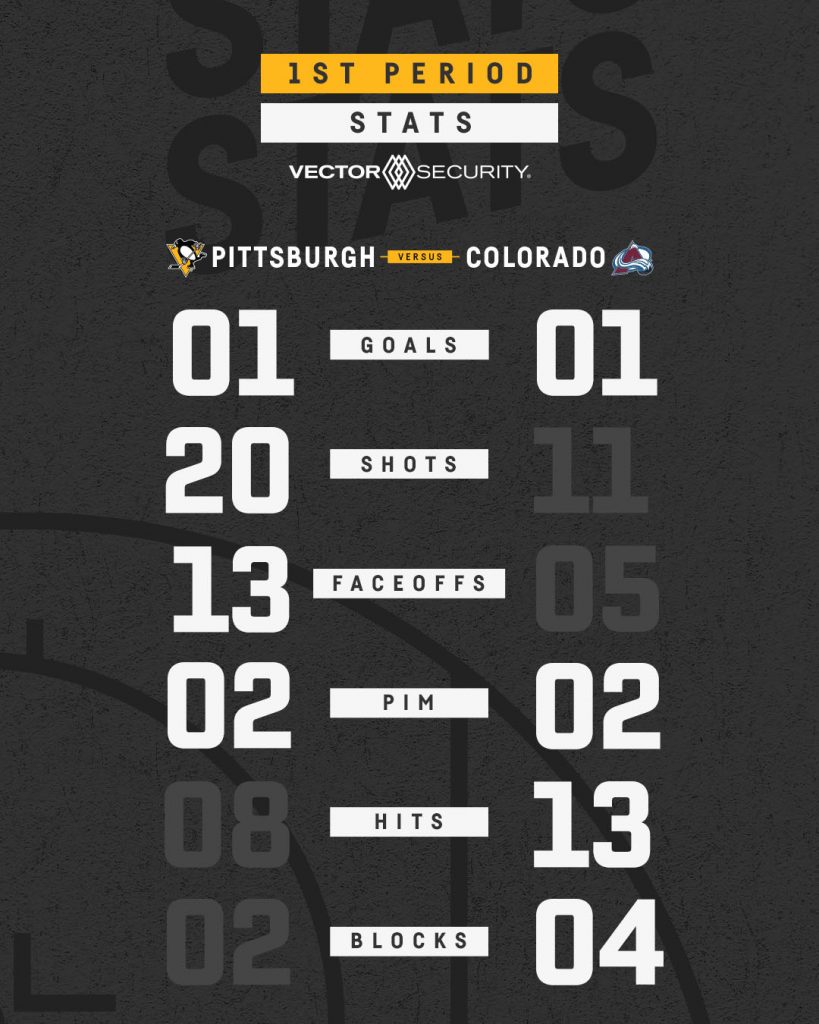 The second period started out as more of a chess match. The Avs obviously changed their style to thwart the Pens attack, bottling things up in the neutral zone with a trapping game that made for some boring hockey.
This nonsense would continue for at least 9 minutes and the Pens were eventually lulled into screwing up.
OK, so maybe Pettersson thought he was still eating nachos in the pressbox because some dude named *checks notes* Newhooker went around him like he was standing still. Probably because he was standing still. Jarry was awake enough to make the first save, Marino locked up the stick of his guy, but the normally defensively outstanding Blueger neglected to stick to his man… the eventual goal scorer. Welp. 2-1 dickbags.
The Pens were only a little deflated, though, and kept up the push back. At least until Sid's best buddy did the thing he did…
Which I can't show you because no highlights are available to this reporter who only looks at Twitter. Suffice it to say, MacKinnon sold pass, hard, and then flicked one in from well outside. Jarry *almost* reacted in time. 3-1 scum sucking turd burglars.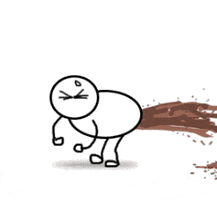 The home team was definitely deflated at this point, and there was a significant lull as they licked their wounds. But our flightless waterfowl are made of tougher stuff than most, so at around the 16 minute mark, the pushback began.
A hard forecheck, some quality bodywork *wiggles eyebrows* and some crisper passing and better decision making ultimately paid off with an own goal, but a goal nonetheless.
Rodrigues (18) unassisted (because it was Toews, actually) – 17:43 – EV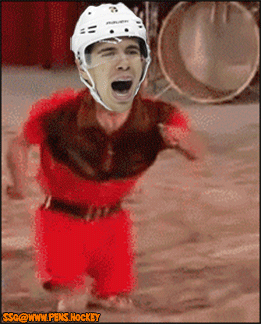 They don't ask how, just how many. 2-3 and the Pens are within striking distance.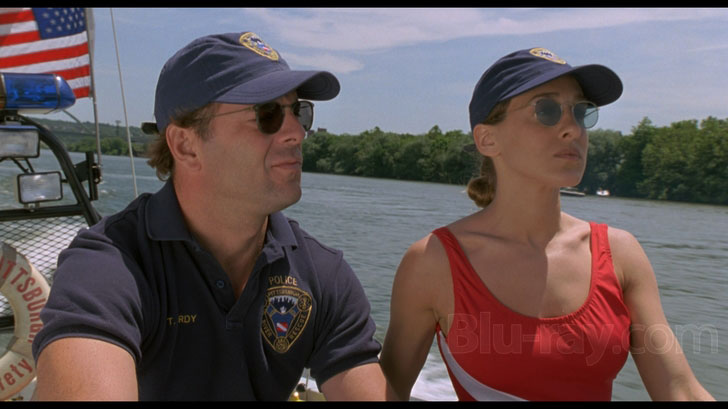 That was just the thing the boys needed, and the onslaught began. Line after line would spend the vast majority of their time on the ice in the OZ, peppering Daria with rubbers. Nothing made it through, sure, but the momentum shift was complete and the Avs were surely 'saved by the bell' to end the second.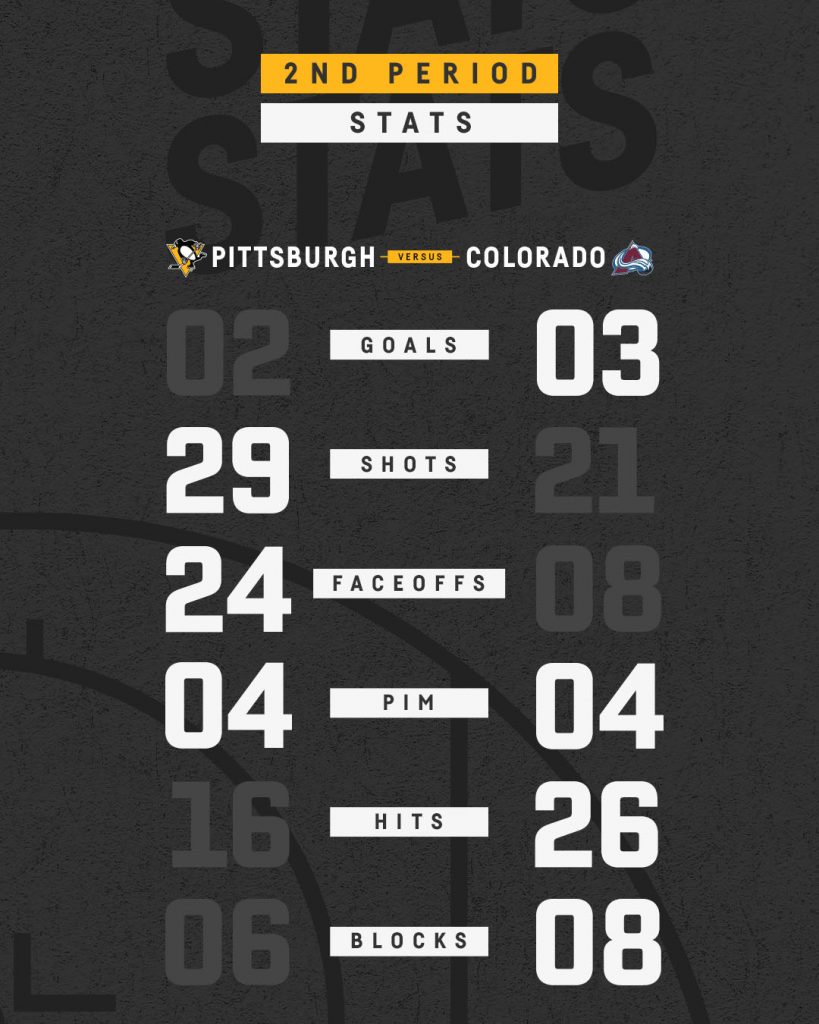 Surely the Pens would use that momentum to… MUTHERFUKKER
Chasing. And sure it was a good/lucky shot and Jarry was screened, but DAMMIT. 2-4 and a terrible start to the 3rd.
For the next 14 minutes, my team had me contemplating a different hobby. It wasn't stressful, per se, and it wasn't boring either. It was frustrating to watch, so it had to be frustrating to play.
Nobody gave up. Chances were generated. Saves were made. Wash, rinse, repeat.
Then with just under 5 minutes left an unfortunate thing happened.
Math tried, but stickless defending a 2 on 1 is sub-optimal. But DARREN FUCKING HELM, SERIOUSLY?!?!?!? Ugh. 2-5 and not looking good.
There were three more goals in the last two minutes, and two of them were by the good guys, one with Jake just tapping a puck that was going to go in anyway, thus ensuring all you fatties out there get cheaper milkshakes tomorrow. And one was a rocket from Math off the faceoff, which would be his 11th of the season, all at even strength, and a new career high for him. Neat.
But it just didn't matter.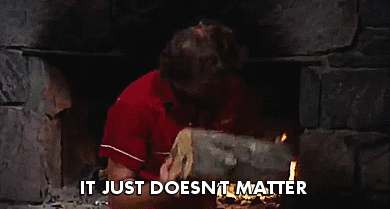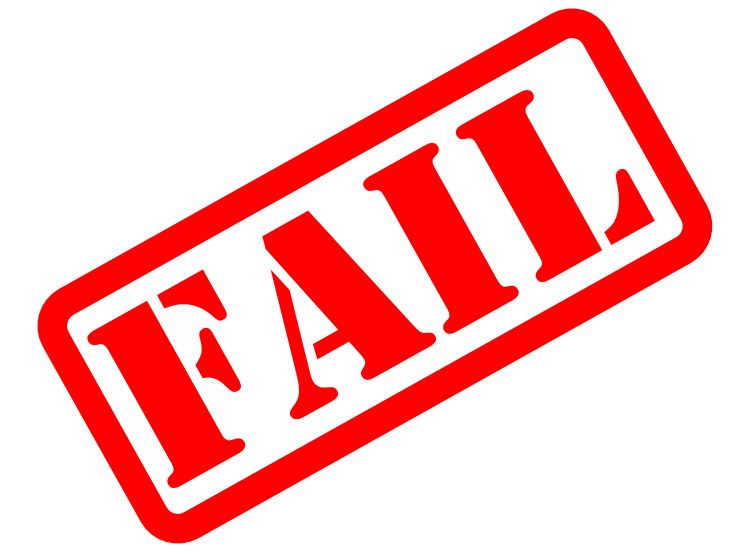 Thoughts:
The Pens weren't outclassed, but yikes.
Pens need more from the blueline if they're going to go far in the playoffs. I'm looking at you, Pettersson.
The lack of scoring wingers, thus forcing Carter to play wing with Geno, is a problem. I can't believe I'm saying this but we need Zucker back.
Angello won't play again for the big club this season, and for good reason. I can't believe I'm saying this but we need McGinn back.
Most of the rest of the Metro lost and the playoff spot is not in jeopardy, but wins are better than losses.