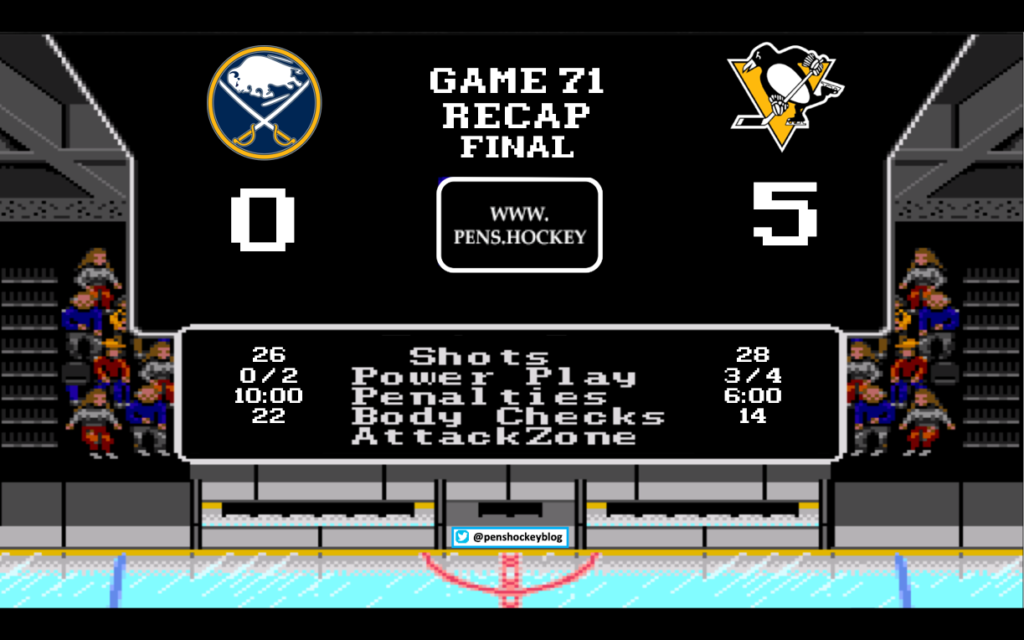 Coming off of a tremendous two game home sweep of the stupid hot Bruins and streaking Capitals, the Pens shuffled off to Buffalo for their third and final matchup of the year with the Eichel-less Hairy Ballsacks Sabres.
Simply put, I knew the Pens would win this game, and likely in stunning fashion. Because I'm a top-notch prognosticator, you ask? Nay. Because I have a time machine, you wonder? Nope. In this instance, my assurance lied in the fact that this time, I didn't spend silly amounts of money for a 'fun winter road trip' to frking Buffalo to watch them lose in heart-breaking fashion. Since my ass was firmly parked in my Barcalounger and nowhere near where I could enjoy the sight of my favorite team winning up close and making it all worthwhile, they were virtually guaranteed the win. Also, Eichel was out and E.F. Hutton was in net and the Penguins are rollin' harder than your average raver 30 minutes into the Pretty Fighting Cucumber rave at Club Zoo last Saturday.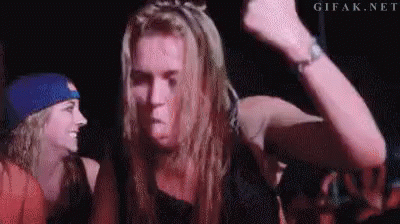 No changes of note, with the exception of OfSmith getting the nod in net. Sid and the Beavis Bros. are smartly left alone and Blueger gets to try to hang with Geno and ThePhil!, which is pretty cool, I guess. DAMN Trotman needs an updated pic…
I am pretty sure the first period happened, but only because the game ultimately ended and I didn't learn lots in grade school, but I know first must come before second and then third. Fifth is RIGHT OUT!
Stats after one:
I would be hard-pressed to recall a single thing that happened this period, likely because I was half-asleep in the Barcalounger but also because the Sabres were playing a 1-3-1 in desperation and the Pens seemingly couldn't be bothered to care. Sully obviously cared, however, and I'm pretty sure he made his point during the intermission…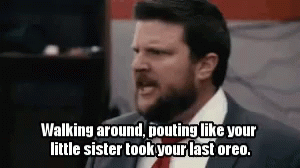 The Pens came out for the second looking like they might have been reminded who they are. So did the Sabres. That was good for exactly half of the teams on the ice.
Five minutes in, Geno draws the interference call with his hard work in the O-zone. The Big PP Dawgz didn't get much accomplished, and that obviously pissed off Sid and The Phil! because they simply refused to leave the ice. This made Buffalo sad because they knew the forecast would be hot dogs…. lots of hot dogs.
Kessel (24) from Crosby (58), Guentzel (32) – 6:40 – PPG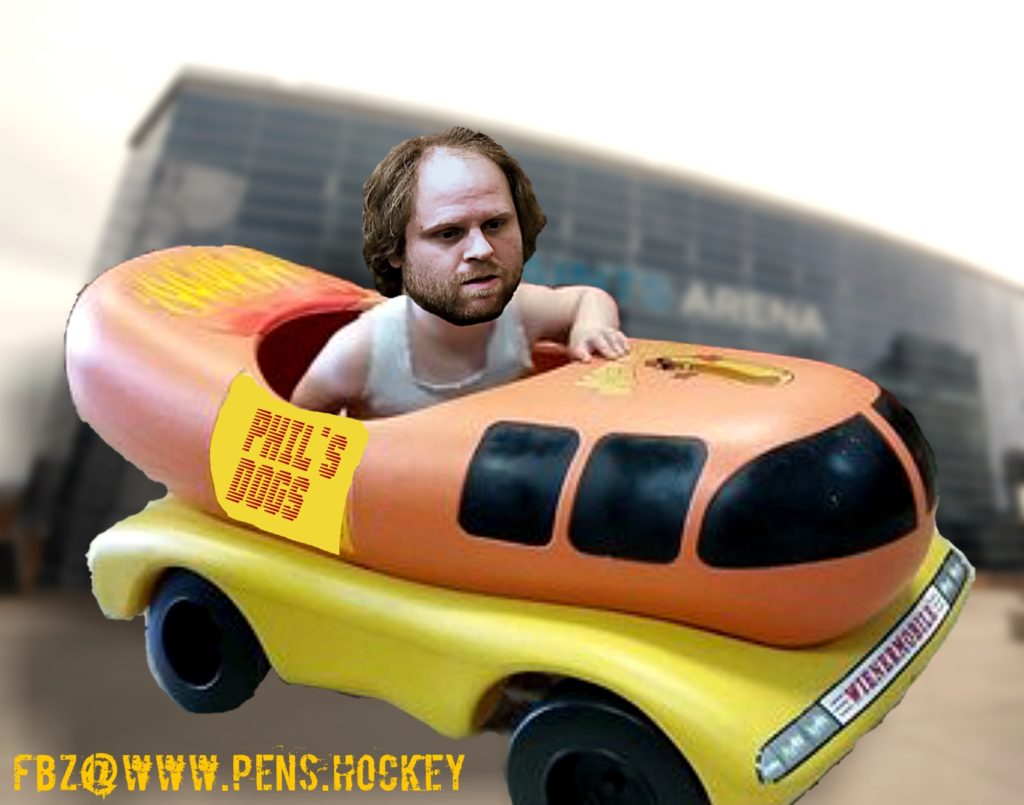 I'd say Sid's pass was astonishing but was anybody really astonished? From now on, I'm going to skip the hyperbolic praise on Sid's actions this season and save my fingers, and your eyes, from all the ridiculousness.
Some more hockey stuff happened, with the Pens looking like the Pens and the Sabres looking like all 70-whatever years of Buffalo sports rolled into one team. It was so quiet in that building I could hear the ref say stuff like, "Get your skate off the puck" and "Wow these new contacts REALLY make a difference, don't you think, other ref?" Fast forward a little… yeah… right… THERE!
Dumoulin (3) from Malkin (50), Blueger (3) – 15:07 – EV
ThePhil! scoring, Geno dangling and making a SMART cross-ice feed that's not as the opponent's blueline, and the Sabres Sabresing is a nice combo to get Dumo to three goals which is a career year, and one for each beer he can fist.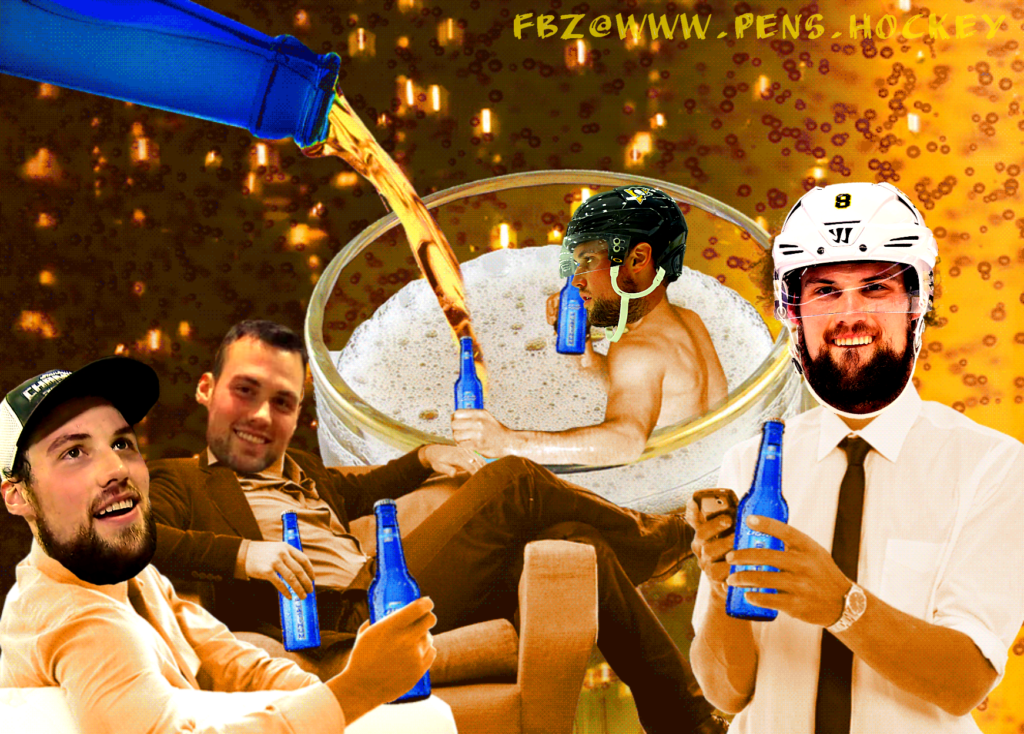 Two minutes later, the Sabres weren't done sucking so Horny obliged them.
Hornqvist (17) from Kessel (48), Crosby (59) – 17:08 – PPG
Sid to ThePhil! who gets the puck luck with Horny corralling and cooling roofing a backhander. Straight.Into.My.Veins.
Stats after two:
For the first half of the period, you could almost see the Pens actively keeping themselves engaged just slightly more than the Sabres. So not too much. But enough to keep my b-hole from clenching in the least, which was a nice change of pace. Preparation-H isn't cheap.
At the 10 minute mark, B-Jugs jumped on the ice on a change, saw a puck at his feet, and figured he'd go Do The Thing.
Bjugstad (11) from Buffalo – 10:07 – EV
It also happened to be his 200th career point, which is pretty fun. Plus, he gets rewarded for the good work he's been doing. Likely initially seen as the better get of the two from Florida, B-Jugs had to watch McCann get most of the good stuff while he got Simon as a winger. This one was all about Nick. I like seeing nice people get nice things, don't you?
More ho-hum hockey, the fans streaming out of the building, the Sabres desperate for the showers. With 3:23 left, Assmunch Jolene tried to slash ThePhil!'s hands from his arms. Making a team that's already destroying you angry seems dumb. Guentzel agrees…
Guentzel (36) from Trotman (1), Bjugstad (11) – 18:02 – PPG
B-Jugs with a great play, Trotman doing the right thing and not hesitating, and Jake touching the puck with his Snake and that's all she wrote.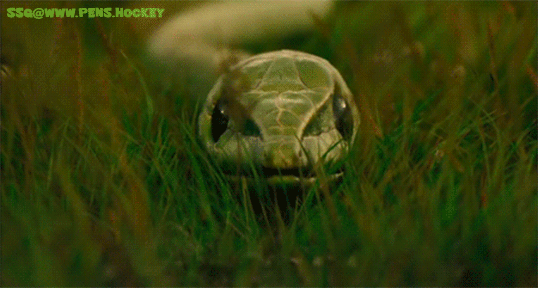 Guentzel with a rare power play marker. That beautiful bastard may very well hit 40 this year.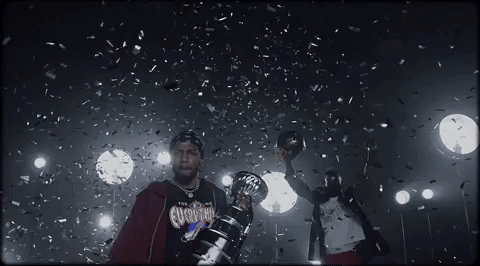 Thoughts:
Sure it was Buffalo, but the PP was rockin'. Look out.
Geno played great. Phil played great. Horny scored. Playoffs are around the corner. No more sixes, only midnights.
REALLY big to see OfSmith play so well after 3 weeks off. Again, Buffalo, but a shut out is a shut out.
BIG weekend coming up, and the Pens will be ready.


Loading ...