Last night was the 13th game of the month for the Penguins and their 3rd in 4 days. So far this month they have had one full off day from optional skates and have somehow managed to gain points against hungrier teams. That's exactly what the Islanders were in this game, they were desperate for 2 points and it took all they had plus some unreal luck by Halak's nuts to get them those points. The biggest news for the Penguins: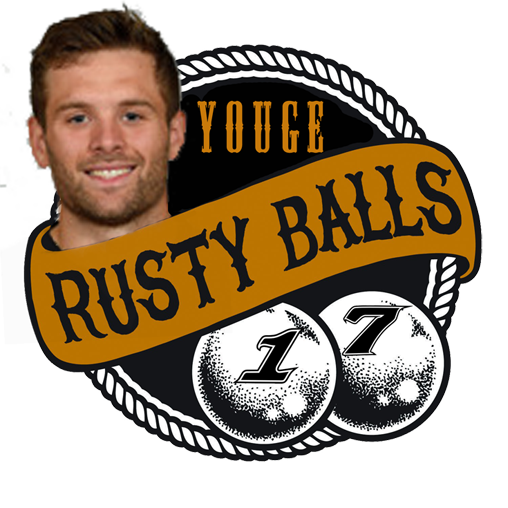 Bryan Rust made his return to the lineup, any day for the rest of the season where someone comes off the injury list and nobody goes on it is a win. As I typed that I just read that Scott Wilson has been battling a lower body injury for weeks…
If you made me choose a player on the Penguins lineup to switch places with Rust on the injury card it would've been Wilson, who I feel is Sullivan's version of "fetch" from Mean Girls. The Penguins Twitter was on point with the throwbacks last night, first with a look into the Lemieux-Francis-Jagr line:
Jagr on the 'best line in the history of hockey': "You know you were going to score at least 3 goals a game, so everybody's happy." #Pens50 pic.twitter.com/Y2j944ugDo

— Pittsburgh Penguins (@penguins) March 24, 2017
That line finished like this: Lemieux (69 goals, 92 assists, 161 points), Francis (27 goals, 92 assists, 119 points), Jagr (62 goals, 87 assists, 149 points) for a total of 158 goals, 271 assists and 429 points…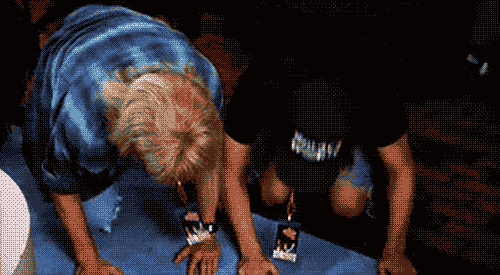 Then they hit us with the anniversary of Mario's 1000th point. What a play by Stevens for his 50th of the season.
Do you remember exactly what you were doing 25 years ago today? How about what Mario Lemieux was doing 25 years ago today? Oh, we member. pic.twitter.com/mgXWhnpMfV

— Pittsburgh Penguins (@penguins) March 25, 2017
How can you listen to this call and still want to hear the cheese grater voice of Paul Steigerwald. All in for starting a petition to get Lange back on tv? Who knows, the team finally made amends with Jagr, maybe if we pull the "he's in the hall of fame and deserves to finish his career on television" card it could turn in to something. Anyways, enough with the jibber jabber, pitter patter let's get at 'er.
All eyes were on Sidney the Slasher to start things off as he was seen contemplating his next malicious act on the bench between shifts. The Islanders came out fired up as expected and Fleury was sharp early to keep the team in it. The Islanders scored in the waning seconds of the period and Sullivan threw the goalie interference challenge and somehow won, horrible call but Chel Gonna Chel.

I assumed the Islanders would come out jammed up in the second after having a goal disallowed, but turns out if you get benched for Derrick Pouliot you come out with a chip on your shoulder:
CAMERON GAUNCE Assisted by CULLEN (16) & KESSEL (42) @ 1:54
Congratulations to the 9 people who correctly predicted that Cameron Gaunce would score the #Pens first goal. You psychics, you. pic.twitter.com/aeMsGjsi1N

— Pittsburgh Penguins (@penguins) March 25, 2017
Talk about threading the needle, damn. Also 9 people picked Gaunce to score first? Pretty amazing considering he was a game time decision. Even with a 1 in 9 chance of winning the grand prize 9 of those correct predictors probably lost.
Anyone that thought the Islanders would pack it up after going down a goal is not an intelligent hockey fan and probably booed Ho Sang last night. Not even 3 minutes after the Gaunce goal it was Brock Nelson going Thriller on Flower:
.@66jhosang with the drop pass. @Bnelson with the 🎯 #LGI pic.twitter.com/FUlUWFYFxa

— New York Islanders (@NYIslanders) March 25, 2017
Ho Sang booooooooooooo with the drop pass assist. PS: loved all of the "original" comments about Ho Sang being the second best 66 to ever play a game in Pittsburgh, hopefully your mom will hang that one on the fridge for everyone to see, so proud of you.
5 minutes later the Islanders ran the same play and got the same result:
Atta boy, Anders! #LGI pic.twitter.com/4lXq9y2S57

— New York Islanders (@NYIslanders) March 25, 2017
Anders Lee with his 28th of the season as he continues to have a career year. I always feel like his mom suffered a stroke when filling out his name on the birth certificate.
After that goal it seemed like the Pens fatigue would catch up to them finally and the Islanders would be able to close this out before the third. Then the only person that does more work from their knees than your mom tied things up.
SIDNEY CROSBY (42) Assisted by RUHWEDEL (6) & SHEARY (29) @ 13:41
Prepare to be dazzled. pic.twitter.com/72fX7KJQ2P

— Pittsburgh Penguins (@penguins) March 25, 2017
Dazzle me something sexy Sidney.
Things were going great and then the Penguins once again forgot that there were 20 minutes to a period and gave up a late goal that wouldn't be overturned.
Tavares gonna Tavares 🔥
JT serves one up for Zeeker 🚨 pic.twitter.com/x0pm5DZqiR

— New York Islanders (@NYIslanders) March 25, 2017
Stick handling in a phone booth by Tavares. It's a shame Tavares is on the Islanders, he truly doesn't get the national attention he deserves because he is one of the best players in the league that is always left out of the conversation. The period would end with the Isles up 3-2, Twitter melted down, Crosby was yet to maim anyone, it was a wreck.
Going into the third period my priorities were for the Penguins to:
A) Stay healthy
B) Tie the game up if possible without getting hurt
C) Stay healthy
For the most part they did just that, but the Islanders wouldn't stop pouring it on. By the time the final buzzer went off the Islanders had peppered Fleury with 20 shots in the 3rd period alone, but he held the fort long enough for the Cameron Gaunce Experience.
MATT CULLEN (11) Assisted by GAUNCE (3) & KESSEL (43) @ 13:50
Gaunce carries it in and Dad knocks it home! Tonight marks Gaunce's first-career multi-point game. pic.twitter.com/1OVGM5y28p

— Pittsburgh Penguins (@penguins) March 25, 2017
This is the play that the Penguins have been looking for from Derrick Pouliot all season, so hopefully he sees it. Recognizing the space he had between his coverage and the boards and taking advantage of a quick step like that is not something you see from most teams 9th defender on the depth chart. Just a great play to cap off a solid game for Gaunce. The Penguins would hold on to the tie happily accepting another point.
3 on 3 overtime will never get old. Phil Kessel put on one of the most amazing displays of patience and hockey IQ with this single shift:
Phil Kessel handling the puck for almost the entire shift…

The Benny Hill Remix 😂😂😂 pic.twitter.com/jXzEOqDajS

— Benstonium (@Benstonium) March 25, 2017
As pointed out in the comments we are so lucky to have a broadcast team that referred to Kessel's shift as "hilarious," thanks for the great analysis boys. One of the best shifts you will see and the word that comes to mind is "hilarious." Halak was called up from the AHL for this one game, and the Islanders aren't afraid to admit that. He continued his bizarre success against the Penguins and just like the night before the opposing goalie made two huge OT saves to force a shootout.

Really hope the Chel figures out something for the shootout, you know like a tie after 3 on 3 or something. The Penguins have struggled in shootouts recently, and the Islanders took advantage and picked up the second point.
Penguins shooters have converted 4 times in their last 20 shootout attempts. I am happy with the point so I don't care too much, but using Nick Bonino as the third shooter is questionable. The guy is hot, yeah, but he scores his goals in traffic not breakaways. Quick name that Nick Bonino break away goal. We all know Gaunce would've been the better option.
---
THOUGHTS:
If the Penguins did a Gaunce/Corrado rotation the rest of the way I wouldn't be against that at all, get some reps in without over exposing them.
Bryan Rust looked good for a guy that has been out for 2 months. So nice seeing him back out there and getting all excited about a healthy team for the playoffs
Fleury continued his strong second half play, the game should've been over in the second but he managed to keep the Pens in it long enough
Playing with this many injuries and forcing desperate teams to overtime is not something to be upset about. The Penguins improve to 8-2-3 on the month, great job by Sullivan to get them to this point.
Columbus plays the Flyers today at 2:00 pm, here's to hoping they decapitate each other. Capitals with the bye tonight as they play the Coyotes. Pens take on the Flyers Sunday, see you then!

OL'E SKOOL SARRADY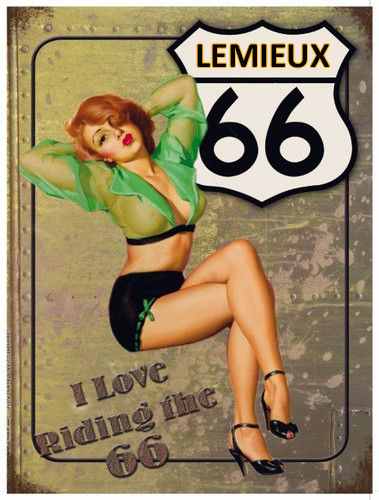 That Ho-SANG sweet last night in the DICK PARK...PIK-A-PORN
6) "He's lookin at a butt right in his face there." -- Errey (40%, 6 Votes)
10) "He is like a cobra. Ready to strike... brings it back and then... look out!" -- Errey (20%, 3 Votes)
9) "They're all tryin to blow it over the goal line." -- Errey (13%, 2 Votes)
1) "MAF gives his post a lot of lovin." -- Errey (13%, 2 Votes)
4) "Dumoulin diving back in with that long stick." -- Errey (7%, 1 Votes)
7) "Dumo goes down, Flower stays up." -- Errey (7%, 1 Votes)
3) "Nelson ripped it right between the legs of Streit." -- Errey (0%, 0 Votes)
5) "Crosby tries to come in the backside." -- Errey (0%, 0 Votes)
2) "Crosby tried to keep it from coming out." -- Steigy (0%, 0 Votes)
8) "Hammonic rubbed out nicely by Rust." -- Steigy (0%, 0 Votes)
Total Voters: 14

Loading ...