The Penguins took half a lineup into Ottawa and played another solid game of hockey. After a hard fought regulation Matt Murray couldn't get a good grip in the shootout and the Senators picked up the extra point. It is tough trying to point your finger at Murray for not being good at shootouts considering a shootout is the poorest way to end a hockey game. It's also tough to put your finger on anyone on the Penguins roster to blame them when 1/3 of them were playing in the AHL last month. A shootout loss this late in the season will hardly stub the Pens momentum, which is good since they are back to work tonight against the Islanders. This matchup had the fingerprints of a playoff game all over it and was a good test for the depleted Penguins roster.
The first period was a familiar scene. The Senators came out all jammed up and tried to show how big and bad they were by finishing checks and continuing to push and shove after the whistle, yawn. Nobody in the 25 year history of this rendition of the Senators has ever considered this team to be tough, stop trying to act like it. It seemed like it would be a boring period but then the dirtiest player in the league took lessons from Matt Cooke:
Sidney Crosby slashed Marc Methot and chopped off a part of his finger. Of course the Refs didn't call anything pic.twitter.com/EyAcigdp0U

— Bar South N Celly™ (@BarSouthNCelly) March 24, 2017
Of course the refs didn't call a two handed slash to the stick of another hockey stick that didn't result in either stick breaking. That's because the refs would never call that. The fact that a finger was damaged on a typical hockey play that occurs 50+ times per game doesn't change the fact that it is a typical hockey play that occurs 50+ times per game.
Sidney Crosby has sticked Ryan O'Reilly in the groin and lopped off part of Marc Methot's finger in the last 2 games. No penalties.

— Mike Kelly (@MikeKellyNHL) March 24, 2017
Only in the NHL do people that get paid to broadcast the NHL try to bash their best players like this. Sidney Crosby lopped off Methot's finger… it's  true and I must confess that Sid called me Wednesday night and asked to borrow my Netter's Anatomy book. I figured it was for some weird reading for the plane ride to Ottawa, come to find out he was using it on the bench and quickly calculated how fast he would have to swing his stick and the precise angle while skating to achieve this. Unreal precision by Crosby, lopping off fingers intentionally is just incredible, should get first star and a residency at Johns Hopkins for it. If Carter Rowney slashes Methot here all of the tweets would read "Gotta See it: Hockey player loses finger to slash, gross!"

The second period looked a lot like the first, but apparently Ottawa doesn't know who Nick Bonino is.
NICK BONINO (16) Assisted by STREIT (21) @ 9:21 PPG
BONINO! BONINO! BONINO! pic.twitter.com/vQrtjFsSTj

— Pittsburgh Penguins (@penguins) March 24, 2017
Give a man with Bone in his name that big of an opening to your net and he will be coming down your throat all night. Huge March for Bonino sponsored by the power of the beard. The period continued to be chippy, Eugene Melnyk opened up a criminal investigation into Crosby, and the Pens would go to the room with a 1-0 lead.
The Senators have scored on 5 of their last 10 powerplays against the Penguins going back to last year. So when the refs who never call penalties against the Penguins called a penalty against the Penguins former BMX star Matt Hoffman tied things up.
Hoffman ties it. #GoSensGo pic.twitter.com/qeNktjRNbX

— Ottawa Senators (@Senators) March 24, 2017
Perfect shot by Hoffman, a known Penguin killer. The rest of the period would play out to a draw as did the Washington-Columbus game. 3 point games for everyone!
The Penguins had the puck for approximately 4:56 of the 5 minute overtime period, but Mike Condom proved that his methods are 99.7% effective if used properly. After making two huge stops in OT the game would unfortunately go to a shootout.

Mark Madden went on a Twitter rage saying it was a ridiculous decision to not put Fleury in net for the shootout because these are critical points. Madden was mostly upset because all the finger talk made him realize he was out of Hungry Man chicken fingers. The Senators converted on their 2 chances, the Penguins did not, and that's the game.
"Murray sucks at shootouts!!!!!!" tweets came pouring in, and no damage was done:
Shocker, the nhl.com website hasn't updated. The Penguins have 102 points and are 2 points back of the Caps and 1 ahead of Columbus.
So now the Penguins are back home to take on a team we all forgot about. The last time we saw the Islanders was in November and they were around the bottom of the league. The finally decided to fire their stand-in extra from Grease II coach and wouldn't you know it they started winning. The Islanders are currently thiiiiiissss close to the playoffs, but also have two crucial games in hand to Boston: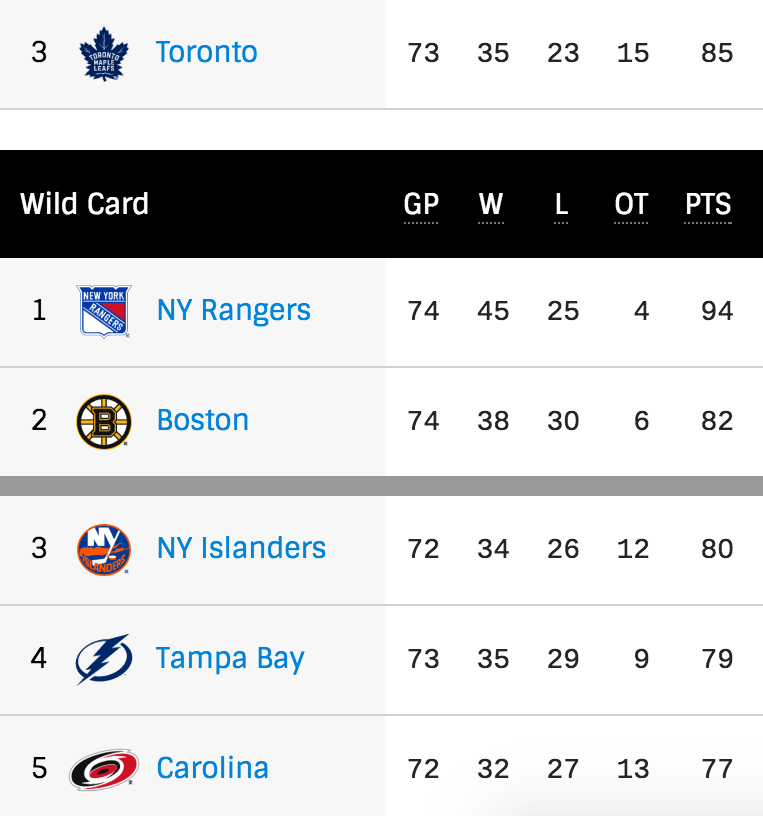 Carolina hanging around after Lee "hockey player" Stempniak scored 2 goals last night for a big win against Montreal. The Islanders match up earlier in the season brought out the Taste the Masters Grapes display, here is a recap:
So we are going to cut right to the chase before everyone else makes a huge deal out of this: Josh Ho Sang wears #66 and if that bothers you then you should find some meaning to your life. Mario Lemieux himself  said it doesn't bother him, and hit the world with "Number 4 and Number 9 were worn by great players (Orr and Howe, respectively) and they are not retired forever."
Ho Sang himself earned some respect from me at least yesterday when he said that the only fans that should care are Pittsburgh fans because of Lemieux, and anyone else that cares in the league can hold it against him if they choose, he doesn't care. The thing is Ho Sang is one of those cocky players that the league hates. While we are full of cardboard cutout personalities like no smile Toews and "I'm only thinking about tonight" Crosby's, it is the Subbans, Laines and Ho Sangs that add to a league. These players are the best in the world and if they want to be cocky about it that's fine, and if your fat ass that can't do what they are doing wants to get upset about them bragging then find a bridge.
Of course it took the Penguins organization and 80% of their fans 15 years to stop booing one of the greatest players to ever wear a Penguins jersey, so I have low expectations for yinzers not booing Ho Sang tonight.

As with some other teams we have exhausted this category for the Islanders in previous matchups so I am going to put one of my favorite memories involving the Islanders. Though there are a lot, this is one of the best:
His return goal after the concussion was up there, but a 2-2 tied playoff series on the biggest stage and you put your team on your back, that's Toews level leadership right there, minus the goal scoring.
Following the game last night there may be some changes to the Penguins roster but it is tough to picture what they may be. Bryan Rust participated in the morning skate yesterday but he has only been cleared for contact for 1.5 practices;  I don't think Sullivan throws him in to a division game and would look for Rust to play following the 2-day break next week. Evgeni Malkin is still resting, and it wouldn't surprise me to see him in the lineup tonight. Outside of Malkin there isn't really anyone else that can play differently than last night so assume what is up there is what we will get.
The Islanders recalled Halak from the AHL, where he has been for months, to help them with a set of crucial back-to-backs that starts tonight in Pittsburgh and then Boston tomorrow.
It's a big two points for the Penguins, who can tie the Capitals at the top of the Metro once again and attempt to pull away from the Blue Jackets. Dirty Sanchez Crosby is lacing them up again, who knows what body part he is going for tonight, stay tuned!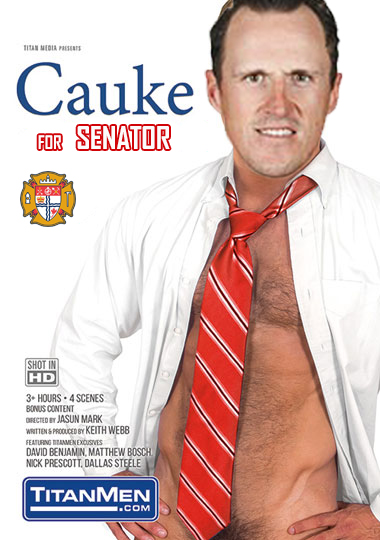 Ottawa will never get quite 'Pheneuf' Cauck...Pik-A-Porn
1) "When it's going in you want to see if it keeps going in." -- Bonino (26%, 6 Votes)
8) "He'll take it and take it and take it, then he'll push back hard." -- John McClain (26%, 6 Votes)
3) "There he is, twirling the sword right now." -- Errey (17%, 4 Votes)
5) "Archibald using his body, he has a way of overwhelming people physically even though he's small." -- Steigy (17%, 4 Votes)
7) "Somebody's got an itchy finger in there." -- Errey (9%, 2 Votes)
6) "Ryan sitting on Hornqvist's blade." -- Errey (courtesy of the Brittish Pens 'twit-iacks" : ) (4%, 1 Votes)
4) "Another good piece of gap work by Streit." -- Steigy (0%, 0 Votes)
2) "Karlsson rubbed out in the corner." -- Steigy (0%, 0 Votes)
9) "Sheary tried to move it across the slot." -- Steigy (0%, 0 Votes)
10) "He didn't get it up quite as high as Sid did there." -- Errey (0%, 0 Votes)
Total Voters: 23

Loading ...