The Penguins and their fans were able to brave the 17th Nor'Easter  of the week in order to get to The Paint Can last night for a Wednesday night nonrivalry night game against the team from Montreal. The Canadiens were in a must win situation for the rest of the year as a loss would officially eliminate them from playoff contention. This new development resulted in Carey Price starting his first game in over a month after suffering from an injury.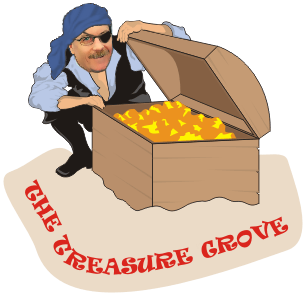 Over the last 7 seasons, Pens are 54-37-12 in the first game and then 52-37-13 in the second game when playing on consecutive nights.

— Bob Grove (@bobgrove91) March 21, 2018
So far this year the Pens are 18-13-3 in back-to-backs so I broke it down further. If the first game is played at home they are 4-1, if first game is on the road they are 5-6-1. Second game at home they are 5-0, second game on the road they are 4-6-2. At home in all situations they are 9-1-0 while on the road they are 9-12-3. In first games overall they are 9-7-1 and in the second game they are 9-6-2.
Victories in each of their final 6 home games would enable the Pens to match the team record for home wins in a season (32), set in 1992-93 and matched in 1995-96.

— Bob Grove (@bobgrove91) March 21, 2018
The Penguins are a ridiculous 27-8-1 at The Paint Can and just 15-19-4 on the road. In case you're one of those that uses regular season win-loss record as a reason to predict playoff failure, last season the Pens finished 31-6-4 at home and 19-15-7 on the road in the regular season, and in the playoffs they went 11-3 at home and 5-6 on the road, including two series clinching games.
Over the last 15 games, Sid has 2 even-strength assists that didn't come on ENGs (both on Sheary goals @ Phil March 7). Someone has to start finishing plays with him.

— Bob Grove (@bobgrove91) March 21, 2018
This is a good point that we seem to forget because of who Sid is. Currently Malkin has Hornqvist and Hagelin on his line, Brassard gets Kessel and someone, Sid has Guentzel and a combination of Sheary/Rust/Simon/Guy in section 113 seat 4. We are used to Sid being able to set up a garbage can for goals, but currently those goals aren't coming which makes the first line a lot easier to play against. Right now defensively teams can double up on Crosby because the threat of the other two scoring isn't high enough to warrant the defense respecting them.
Pens have allowed 691 shots after the second period this season, fewest in the league. Second-fewest in the third period, third-fewest in OT (25).

— Bob Grove (@bobgrove91) March 21, 2018
This has something to do with their 23-1-1 (I think) record after leading after 2 periods. They have subtly added this shutdown role into their game plan which will be highly appreciated come playoff time.
Is it just me or does it seem like Pens' goaltender is asked to make a difficult save in the first 3 minutes of every game lately?

— Bob Grove (@bobgrove91) March 21, 2018
It's not just you Grover, the goalies noticed too.
Second half of the back-to-back so the only change was DeSmith in net for Murray:
See you soon, Habs. pic.twitter.com/51J2uyFT4q

— Pittsburgh Penguins (@penguins) March 21, 2018
Everyone hoping the Pens would get off to a hot start after a less thans tellar performance the night before were quickly disappointed as they allowed an early Montreal breakaway that DeSmith had to answer. A few seconds later it was Brassard getting a breakaway chance of his own that was interuppted by a hook, rewarding Brassers with the first penalty shot of his career. It looked like the first penalty shot of his career.
The game calmed down for about 40 seconds and then the Canadiens cleared their own zone, Jamie Oleksiak could've played the puck at least 4 times but instead slowed his skating down immensely and sold the icing call. The call brought the faceoff to the Canadiens end, and Geno was ready to get things going:
EVGENI MALKIN (41) Assisted by HAGELIN (19) @ 9:53
Malkin's goal gives him 90 points for the fourth time in his career.

He is one of four players in the NHL with 90+ points this season. pic.twitter.com/NAyOlI0m97

— Pittsburgh Penguins (@penguins) March 21, 2018
The play was challenged for goaltender interference and because contact was made with Price that didn't allow him to make the save it was deemed a good goal.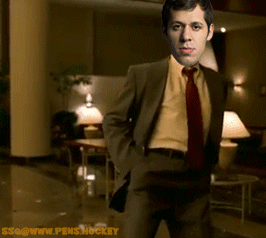 Following the goal the Penguins started looking like the team many were hoping to see as they started getting pressure on Price and the Habs. Eventually the Pens would get a powerplay chance and after clear Patric Hornqvist just walks through the defense to make it 2-0
PATRIC HORNQVIST (23) Assisted by MALKIN (50) & KESSEL (52) @ 17:31 PPG
Patric Hornqvist cannot be stopped.

This power-play goal gives him 40 points for the eighth time in his career. pic.twitter.com/68PZULfT0w

— Pittsburgh Penguins (@penguins) March 21, 2018
Hornqvist continues to show his worth and you just get that feeling that he is going to be an even bigger factor in this playoff run than the previous years. You can almost count on him scoring a clutch overtime goal.
All the Pens had to do was hold the Habs off for the next two minutes but fate wasn't having it as a puck gets thrown across the crease, knocked out of mid air and bounced over DeSmith.
Drouin with the slap-bounce goal. pic.twitter.com/L96sN0Ucmn

— Goalie Blinnterference (@NHLBlinn) March 21, 2018
Absolutely nothing DeSmith can do here as he is in perfect position if this was a normal shot but instead he gets this crazy bounce to deal with.
That would do it for the first as the Pens took a 2-1 lead to the room.
So far, so good at #MTLvsPIT. pic.twitter.com/YwllF0G96v

— Pittsburgh Penguins (@penguins) March 22, 2018

The Penguins didn't get a chance to regain their two goal lead before Oleksiak was going off for slashing. The Canadiens powerplay was balls but it still took momentum from the Pens and allowed Montreal to feel important. After some even strength play the Penguins were getting a chance on the powerplay which was good except they forgot that they still have to pay attention to the other team. During a bad line change the Penguins lose sight of some guy named Nikita Scherbak so he walked in and tied the game up at 2.
Pittsburgh forgets how many people are on the ice, so Nikita Scherbak scores another gorgeous goal. #MangoUnchained pic.twitter.com/uMrcHCTp1A

— Scott Matla (@scottmatla) March 22, 2018
The wording of this tweet is perfect.
The Penguins were still on the powerplay following the goal but failed to capitalize.
Montreal would also get a penalty shot during this period but DeSmith was there:
How glovely. 💛 pic.twitter.com/RNyt1V5kOj

— Pittsburgh Penguins (@penguins) March 22, 2018
Pretty interesting choice there, by interesting I mean bad.
5v5 play resumed and the Canadiens were definitely getting the better looks, suddenly it felt like we were back in Brooklyn. Eventually the Canadiens gain the zone and send a bell ringer up high on DeSmith which he has to aggressively shoulder off, the puck bounces off his shoulder and "13 stories into the air" according to Bob Errey. When the puck landed it was knocked into the net for a 3-2 Montreal lead.
Less than one minute after De La Rose batted the puck out of the air to give Montreal the lead the Gatorade commercial started to play and Crosby chimed in with the chorus, "anything you can do I can do better"
SIDNEY CROSBY (24) Assisted by GUENTZEL (22) & RUST (25) @ 15:02
Honestly, though. How? pic.twitter.com/JvHpUZ84Ac

— Pittsburgh Penguins (@penguins) March 22, 2018
Yeah, he is still good at the whole hockey thing, and the Penguins Twitter summed it up perfectly:
SIDNEY F-ING CROSBY, FOLKS.

— Pittsburgh Penguins (@penguins) March 22, 2018
scherbak broke away in a shorthanded and scored the exact same goal but of course it doesn't get attention https://t.co/VRMycmaQ1r

— jean | #melnykout (@davidperrons) March 22, 2018
The only thing the two goals had in common was that they were goals.
What a sick goal by Crosby. Nobody else would score int he second and it would end 3-3 so here, watch it again:
Folks….. pic.twitter.com/JXWUcw5l0e

— Jesse Marshall (@jmarshfof) March 22, 2018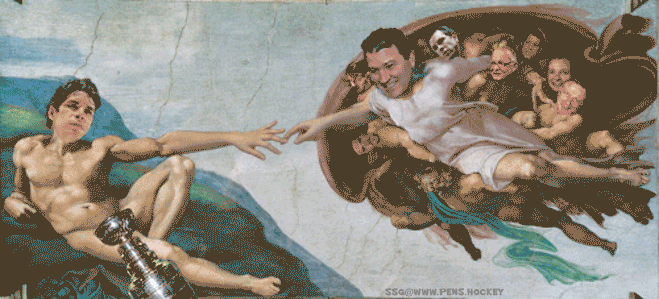 Here's a look at your #MTLvsPIT stats after 40 minutes of play. pic.twitter.com/n6zYVFGfON

— Pittsburgh Penguins (@penguins) March 22, 2018
With the game tied and points tight the Penguins were desperately needing a strong start to the period. Montreal decided to help them out by sending the Pens to the powerplay one minute into the period. The top unit made some passes (woo) and it looked like the game would remain tied, but then Geuntzel got the puck with the second unit and he found the Brass.
DERICK BRASSARD (20) Assisted by GUENTZEL (23) & MAATTA (20) @ 2:38 PPG
Brassard has 20 goals for the second time in his career… and his point streak is now at 4 games (1G-3A). pic.twitter.com/O6qWvctiMQ

— Pittsburgh Penguins (@penguins) March 22, 2018
What a play by Guentzel here, eyes on the prize and puts the puck right on the tape. Brassard has been catching crap from fans that have Ian Cole posters up in their rooms but as you can see this was is 4th consecutive game finding the scoresheet and this shot was perfect placement.
Montreal would get a powerplay opportunity 8 minutes into the period and had several looks at tying it up but the defense clamped down and made some gutsy blocks to maintain the Pens lead. Before you knew it time was ticking down and we were at the 5 minute mark.
With just under 3 minutes left and down by one the Canadiens pull Price to allow for the extra attacker and Jake the Snake cashes in:
JAKE GUENTZEL (21) Assisted by KESSEL (53) & CROSBY (55) @ 18:27
Another Pens goal started off by a great pass, this time from Kessel as he makes a great chip to Guentzel. As it turns out the Canadiens didn't pull Price for this goal, they just pay him $10.5 million dollars to be as effective as an empty net. The assist by the way was Crosby's 700th and for any of those people you hear saying he only scores a lot because of secondary assists:
427 of Crosby's 700 assists have been first assists (61.0%).

— Bob Grove (@bobgrove91) March 22, 2018
The Canadiens kept Price in net and tried to put some pressure on DeSmith but it wasn't happening, the Penguins shut the door in the final two minutes to split yet another back-to-back scenario. sometimes you need your backup to win you a game, that is what the Penguins got in this one. You can call him Casey, you can call him of Smith, but tonight he was
DeDEUCE
---
THOUGHTS:
What is goaltender interference
Josh Jooris has been completely underwhelming in this stent with the team and I am afraid it means he will lose his spot to Rowney. Jooris finished the game with 4:44 which was almost a full 3 minutes less than the next lowest, Kuhnhackl
Really good bench management by Sullivan in this late season back-to-back, Letang played 25 minutes in both games and not one forward played over 20 minutes. This is a perfect balance of getting the job done and not burning the team out.
Hey! Only 2 back-to-backs left!!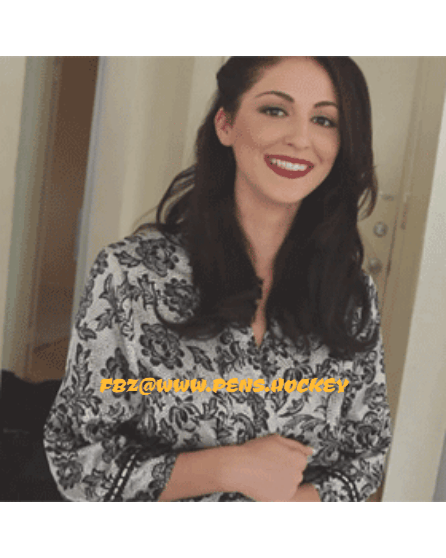 Loading ...