I think I'm going to have to say something I never thought I would, but 5:00 pm Sunday games aren't terrible; unless it was Bettman's idea and in that case then yes, they are absolutely terrible and it ruined my life. Before the game it was announced that Chris Kunitz has joined the list of "longer term" injuries and all of a sudden every person that curses at Kunitz on Twitter started griping that he was injured, I just don't get you bro. The Penguins had to take the ice unsure of how they would even compete without Kunitz, but turns out they managed to do alright. Some big things happened yesterday, most importantly the Philadelphia Flyers have been eliminated from the post season becoming the first team to ever have a 10-game winning streak at one point in the season and not qualify for the dance.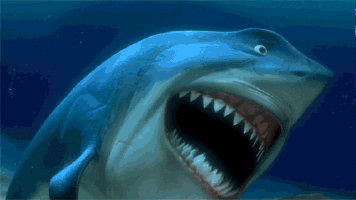 The Capitals and Blue Jackets played each other and apparently everyone hates Columbus, of course it is easy to hate the biggest douche in school. The game had multiple post whistle scrums and shots taken, but the most important thing for the Penguins is the Capitals were able to keep the Nationwide Streamers in the rafters allowing the Penguins to climb in the standings.
What in the world is going on in Columbus? pic.twitter.com/AZfo69bchk

— Cristiano Simonetta (@CMS_74_) April 3, 2017
Also, while we're here I would like to add in one more reminder to make you smile on what should be a marvelous Monday:
With the Bruins victory the Flyers have been eliminated and @SinceFlyersCup streak continues. Enjoy the golf course boys pic.twitter.com/hdq6NF4lkU

— Pens.Hockey (@PensHockeyBlog) April 2, 2017
One of those likes is Mr. Pittsburgh Sports DK himself.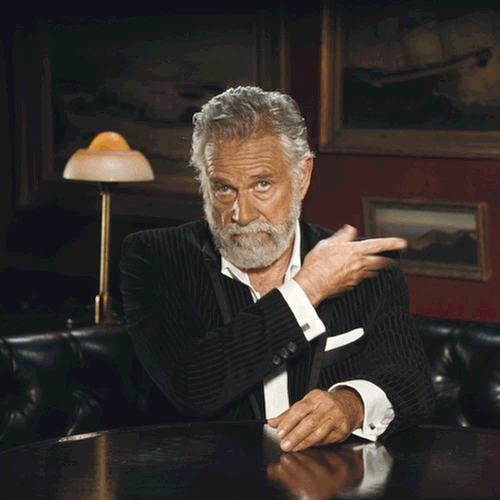 The Western Conference playoffs are set, the East is getting tighter, it should be a fun week but first how about we look at this game, eh?
A lot of people forget about the Hurricanes throughout the season, but they have been quietly going about their business and are/were right in the thick of the wild card race. The team desperately needed a win in this game to keep hope alive, but all in all Ron Francis has done an incredible job with this team as their GM. As the game started it was obvious this wasn't going to be an afternoon pushover with a good pace from the opening draw. About halfway through the Penguins got a powerplay and that seems to be heating up at the right time of the year:
JAKE GUENTZEL (13) Assisted by RUHWEDEL (7) & BONINO (17) @ 11:28 PPG
Jake Guentzel: 2 goals in his last 2 games and 12 points (6G-6A) over his last 11 games. Nice.😎 pic.twitter.com/c26epCOQqi

— Pittsburgh Penguins (@penguins) April 2, 2017
This gif doesn't show the play by Ruhwedel so I'm going to include the video, for those of you at work this next one has sound attached to it and I don't want hate emails saying I got you yelled at.
Let's take another look at the @jakenbake20 goal that opened the scoring. pic.twitter.com/qh9skXUHxs

— Pittsburgh Penguins (@penguins) April 2, 2017
Such a good angle for Ruhwedel to take, realizing Bonino is in the center of the ice he goes wide and Carolina has no way of covering all of the ice, a perfectly executed breakout. Carolina wasn't going to go away however, and 2 minutes later Jeff Skinner stole a goal from a hoe, not to be confused with Aho.
[Goal GIF] @lindholmelias gets his own rebound and @JeffSkinner steals the goal! #Redvolution #CARvsPIT pic.twitter.com/dMURqxLy2y

— Carolina Hurricanes (@NHLCanes) April 2, 2017
This isn't a joke, someone said that Murray's black pads created that rebound. The period would tick down and the Penguins PR team announced the grand prize Golden Ticket winner and interviewed him during a stoppage in play. The man admitted he was already a season ticket holder so fans booed him, which was dumb. Being upset that some guy that can only afford to go to one game every 2 years didn't win the ticket is one thing, but booing someone that had an equal chance is another. It's like booing a rich guy for playing the lottery, it sucks but only because you're jealous. Had the blog won each of you would've gotten to go to a game, so boooooooooo that guy!!!

During the second period the loss of Chris Kunitz really started to weigh on the team as players like Scott Wilson actually had to play hockey. 7 minutes into the second Wilson got his obligatory goal of the month per his contract, so that should be the last we see of him in April.
SCOTT WILSON (8) Assisted by ROWNEY (3) @ 7:50
Scott Wilson has 2 goals in 2 straight games against Carolina. pic.twitter.com/BoaIDturK1

— Pittsburgh Penguins (@penguins) April 2, 2017
Absolutely phenomenal wording of that tweet, like a used car salesman trying to sell you a car that hasn't started in a year. When the goal went in Twitter  erupted with Wilson Volleyball images, and here I thought we were original, ours dates back to preseason so there's that.
All jokes aside that's a playoff style goal that Scott Wilson probably scores in a tied 3rd period of a round 1 game. The rest of the period would play out without any scoring but Sidney Crosby did this:
blessed to watch sidney crosby do sidney crosby things pic.twitter.com/o4gibNcUd9

— Evgeni Malkin's Ego (@EvgeniMaIkinEgo) April 2, 2017
and the Pens took a lead to the third for the second straight game, hot damn.
The goal the rest of the way out is to escape the game without injury and try to hold on to leads. The Penguins were given another powerplay opportunity early in the period and it was Sonic Sheary at your Service:
CONOR SHEARY (22) Assisted by HORNQVIST (23) & KESSEL (45) @ 5:07 PPG
That was Sheary-ously a gorgeous shot. pic.twitter.com/z1Ls5jWT1N

— Pittsburgh Penguins (@penguins) April 2, 2017
Good look by Hornqvist as the Penguins favorite play of feeding the middleman on the powerplay strikes again, and Phil the Thrill with his 45th assist tying his career high. 4 minutes later the Hurricanes would get a 4:00 powerplay after a bloody highstick and Justin Faulk did his best Sidney Crosby.
[Goal GIF] @JustinFaulk27 with a rocket off the boards! #Redvolution #CARvsPIT pic.twitter.com/zDLvNs6nQl

— Carolina Hurricanes (@NHLCanes) April 2, 2017
To be fair, Fleury would've already started skating behind the net to play the puck so this wouldn't have gone in on him.
The Hurricanes couldn't capitalize again and the final buzzer would sound allowing the Penguins to climb back into second in the Metro with 4 games remaining.
GAME
---
THOUGHTS:
Mike Sullivan earns his 48th win setting a franchise record for most wins during the first full year of coaching. 44 of them have been ROW so the pity point shootout hasn't swayed things too much.
Matt Murray picks up his 30th win of the season, putting him on a list with some talented company:
.@mattmurray_30 joined a pretty select crew of rookie goalies to win 30 games in a season. Just look at some of the names pic.twitter.com/dONBrO1qui

— Penguins PR (@PensPRLady) April 2, 2017
I had no clue who Roman Cechmanek was, with that travel history he was most likely hiding from the mob.
The WBS Penguins clinched their 15th consecutive playoff berth last night, the longest active streak in the AHL. Yes, the franchise currently has the longest active playoff streaks in the NHL and AHL.
The Penguins are 6-1-1 with the Guentzel-Crosby-Sheary line, trying not to get too excited about that line but man do they play on another level of speed.
Columbus in town tomorrow night, a regulation Penguins win opens up a 3 point cushion for home ice with 3 games to play. Speaking of home ice that was the Penguins 30th win at home this year, improving to a ridiculous 30-6-4.
I know it was last game, but look at this look on Crosby's face before he scored that bank shot goal… like a kid contemplating if he should go for the cookie jar or not:
sidney "lmao watch this" crosby pic.twitter.com/2CsIlipXzM

— Zesty The Fool™ (@armadillorollup) April 2, 2017
---
It's the last day to order a Murray Saves shirt at the current rate of $20, starting tomorrow there will be a slight increase in price to approximately $200 each. Your choice.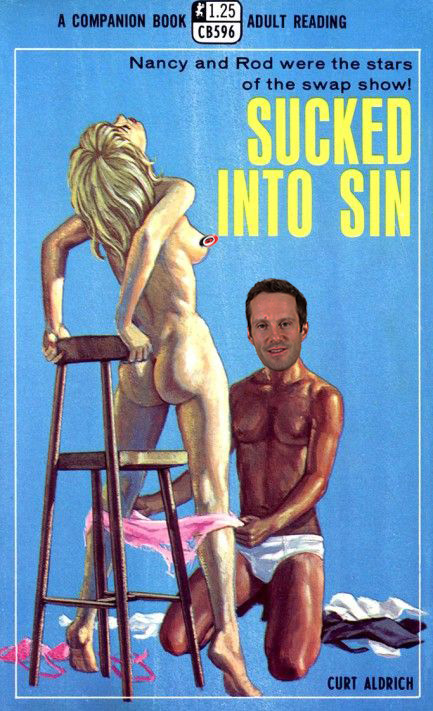 I'm on a mini vaca in NYC BITCHES...PIK-A-PORN
7) "See if I can hit myself in my face with my own stick." – Errey / "That was just a question, I don't know the answer." – Steigy / "The answer is 'yes.'" – Errey (43%, 15 Votes)
2) "Send us pictures of girls playing hockey." – Steigy (20%, 7 Votes)
3) "You knew this already but, officially, the Flyers have been eliminated. #1974" – Bob Pompeani (20%, 7 Votes)
5) "The stick comes up right there and right into the mouth of Lindholm." -- Errey (9%, 3 Votes)
6) "That was a big one, square into the chest of Staal." – Errey (6%, 2 Votes)
4) "Lack tried to carry that big baton across the other side." -- Errey (3%, 1 Votes)
1) "Wack it off his stick." -- Stiegy (0%, 0 Votes)
Total Voters: 35

Loading ...