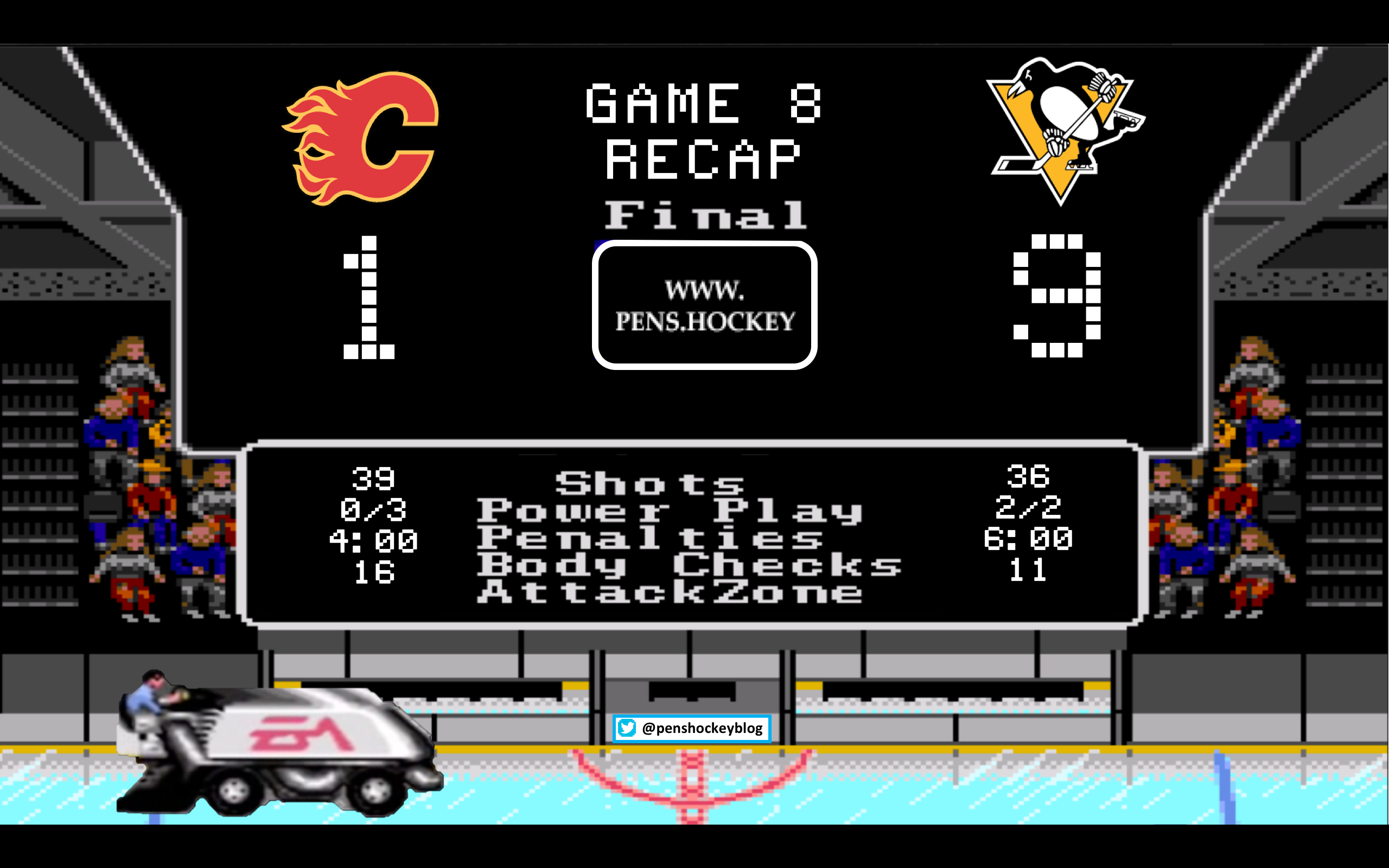 The Pens played game 4 of their 5 game Canadian road trip last night. No other introduction needed.
Grant and Ruhwedel are making their season debuts tonight against Calgary. pic.twitter.com/z7bA4Xt8Yf

— Pittsburgh Penguins (@penguins) October 26, 2018
Sprong and Riikola scratched. Lets go
This game opened up with some incredible speed and I was pleasantly surprised to see it not only coming from the Flames. Within the first 6 minutes the teams had already thrown 9 shots on goal in total The Flames were getting some really good looks but Matt Murray was on his game. Four minutes into the game Sidney Crosby got the puck on his back hand and uhhhhhhhh
SIDNEY CROSBY (3) Assisted by LETANG (6) & BRASSARD (2) @ 4:23
Letang and Brassard get the assists on Crosby's ridiculous goal. pic.twitter.com/7dwjTaKZ1Z

— Pittsburgh Penguins (@penguins) October 26, 2018
Just an absurd angle to shoot from, we are still not worthy. Would Crosby have 3000 career goals if he played for a Canadian team?
Nasty angle on this Sidney Crosby goal pic.twitter.com/uzstOPG8ux

— Brady Trettenero (@BradyTrett) October 26, 2018
The Flames would continue pressing the same as they were before the goal but Murray was having himself a night with his biggest save of the period coming on James Neal who appeared to have a wide open net.
xxx
After ten minutes of 5v5 hockey the Penguins were heading to the powerplay, and the powerplay came up roses.
PATRIC HORNQVIST (3) Assisted by CROSBY (6) & MALKIN (11) @ 14:19 PPG
Hornqvist gets credit for the deflection tally. Malkin and Kessel on the assists. pic.twitter.com/dtfpcxjLaO

— Pittsburgh Penguins (@penguins) October 26, 2018
Both Crosby and Hornqvist uncontested in front of a goaltender is going to give a team a bad day. Both Crosby and Hornqvist went form 0 goals on the season to 2nd on the team in two games.
The game seemed to settle down after the 2-0 lead and for a split second I started to feel that a two goal lead in the second would result in nothing more than a Calgary comeback and disappointment for staying up for this game. Luckily for me, and anyone else feeling this way, Bryan Rust read the gameday and said "he's right I have stated slowly" and put the Pens up by 3 when they caught Calgary sleeping.
BRYAN RUST Assisted by SIMON (3) & OLEKSIAK @ 19:08
If at first you don't succeed, try again and put it top shelf. pic.twitter.com/b78cPlGki0

— Pittsburgh Penguins (@penguins) October 26, 2018
A great feed by Simon here to hit Rust in the middle with speed. You have to love the Calgary defender dropping down to take shot away while Rust is looking at Smith like a piece of medium-rare filet. I am ticked it took 8 games but it brings me great pleasure to pull out our still in the process Rusty Balls Ale logo once again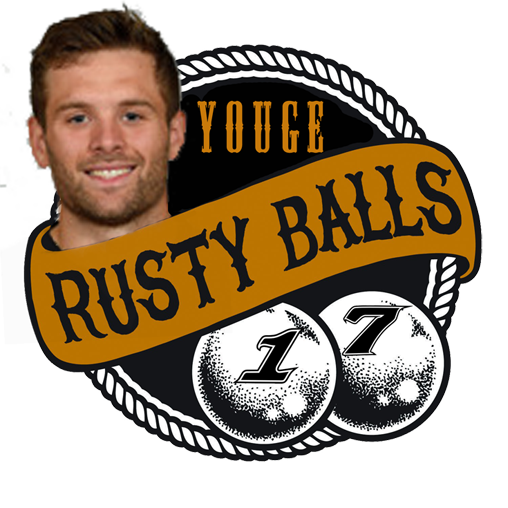 Mike Smith managed to not let up a goal in the final 52 seconds, a career best.
https://twitter.com/penguins/status/1055637920160366594
The 3 goals was great obviously, but don't let it take away from the 10 saves Murray made as well as the 13 shots blocked. This was a great period of hockey and the Flames played well enough to deserve a closer end, we've been on that side of the ball before and it was nice to see it from this side for once.

What do you talk about in the lockerrroom with a 3 goal lead while on the road? You talk about not becoming comfortable. Phil Kessel, who was playing in his 700th consecutive regular season game, got the message loud and clear and wasted no time picking up the 4th goal of the game for Pittsburgh
PHIL KESSEL (5) Assisted by MALKIN (12) & BRASSARD (3) @ 1:17
Kessel is Philin' good on the road this season: this goal gives him six points (2G-4A) in four road games. pic.twitter.com/gt9RRyqOhC

— Pittsburgh Penguins (@penguins) October 26, 2018
Tkachuk and Brodie are watching the puck, neither one of them realize that Phil Kessel just slipped into the center of the cage, yikes. You can't help but smile when you think about Phil playing in 700 games straight, not only did he do that after beating testicular cancer but he was also able to not miss a game while suffering through Toronto, unreal.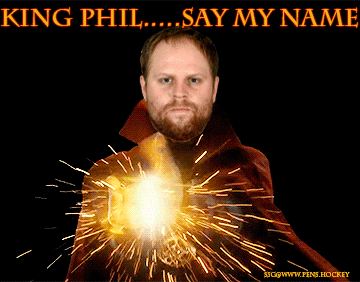 The Flames kept Smith in goal despite the 4 goals on 15 shots with hopes that they would be able to get the next one and start chipping away. Murray didn't let that happen and instead it was the Penguins five minutes later dick slapping Western Canada
PATRIC HORNQVIST (4) Assisted by SHEAHAN & DUMOULIN (4) @ 6:28
Take a look at Hornqvist's second goal of the night ⬇️ pic.twitter.com/IeoYxUfuLp

— Pittsburgh Penguins (@penguins) October 26, 2018
When Hornqvist is picking corners your night is over. I am more surprised that this was Sheahan's first assist of the season, the dude has been playing well and has been noticeable in every game. Either way, 5-0 Pens thanks to Horny getting back-to-back two goal games.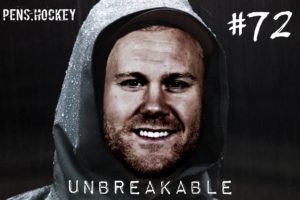 The Flames would leave Smith in goal, during the gameday I mentioned that the Pens might put 7 up on Smith if they decided to start him. Three minutes after the Hornqvist goal Phil Kessel was on a breakaway and Mr. Smith was not ready to get jiggy wit it
PHIL KESSEL (6) Assisted by LETANG (7) & RUST (2) @ 9:19
https://twitter.com/penguins/status/1055649377656676352
Bryan Rust should get the primary assist on this goal, Errey was debating on whether or not Rust meant to deflect this puck towards Kessel. If you look at the very beginning of the gif Rust is looking over his shoulder in Phil's direction, and then deflects the puck right to his stick, it's a tough call sometimes between accident and purpose but there is a lot going on right here to call this coincidence. This shot by Phil could bring world peace.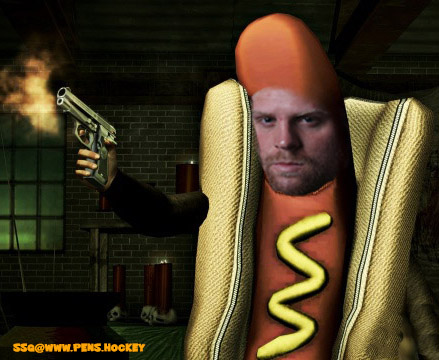 Smith was finally pulled after six goals allowed on 21 shots, not sure what the thinking was there when the team has a backup goaltender that has been playing well. Rittich entered the game in relief with a .950 save percentage on the season and he made the first few stops and it appeared the Pens scoring parade was finished. Then they went on a powerplay late in the period and Sullivan started his top unit despite being up 6, some people see this as insulting, those people have their windows lined with participation trophies. The top unit couldn't score so the second came out and I predict Bud Moonshine will use the following goal to justify everything else that happened this year:
JACK JOHNSON Assisted by BRASSARD (4) & MAATTA @ 19:39 PPG
Congratulations on your first goal as a member of the Pittsburgh Penguins, Jack Johnson! pic.twitter.com/RhrCUG5yNv

— Pittsburgh Penguins (@penguins) October 26, 2018
This is a killer pass from Brassard (his third apple of the night) and Johnson picks his spot perfectly. Johnson does have an offensive skill set that he has shown at times in international play so maybe this goal will get him to start feeling more comfortable offensively. Sucks for Johnson that the team was already up 6 so he couldn't celebrate the way he wanted to.
Again the Flames held strong during the final 21 seconds and the score would be 7-0 after 40
***The Pens Twitter team had too many goal gifs to develop and therefore couldn't come up with the end of period stats***
7-0 to start the third, what world is this? If you went to sleep at this point nobody will blame you. The first ten minutes played out as if the Pens were just going to coast while the Flames were trying to end the shutout streak. 13 minutes into the period the Pens got their eighth of the night when Crosby sent a sweet pass to Jake
JAKE GUENTZEL (5) Assisted by CROSBY (7) @ 13:55
Guentz-GOAL! Jake Guentzel poked this one home for the Penguins' eighth goal of the game. pic.twitter.com/9Camx3cJgJ

— Pittsburgh Penguins (@penguins) October 26, 2018
This is a great rush by Guentzel to get behind the entire defense and even better vision by Crosby. If you look at the beginning of the frame you can see where Sidney splits the D with this pass, get out of here.
Five minutes later James Neal would send a wobbly knuckler on goal that would end Murray's shutout bid with two minutes left.
34 seconds after that Old Man Time told the Calgary crowd to sit back down
MATT CULLEN Assisted by SIMON (4) @ 18:34
The final goal of the game: Matt Cullen's slap shot from the faceoff circle to make it 9-1. pic.twitter.com/4NdvKWoWV4

— Pittsburgh Penguins (@penguins) October 26, 2018
The entire Flames team stopped and Dominik Simon didn't, it is hustle like this that keeps him in the lineup over Sprong. Great play by Simon and a terrific finish for Cullen who becomes the oldest player to ever score for the Pens:
Roberts was 41+321 days old when he scored his last two goals with Pens on April 9, 2008 in the first round vs Ottawa. Cullen is 41+357 today.

— Bob Grove (@bobgrove91) October 26, 2018
Neither team would score in the final two minutes and this one was done son.
---
Thoughts:
There isn't much to think about after a game like that. The Flames didn't particularly play bad, the Penguins just played really well.
Of note the Pens did allow 39 shots in this game, despite the offense clicking the defense continues to bleed shots
Murray with 38 saves definitely stole the show in the first period, any of those high yield shots go in and who knows how this game turns out. His .974 save percentage in this game brought his season total to .910


Loading ...