There was a time when games against New Jersey in New Jersey increased your risk for hyperboredom coma. There was also a time not too long ago when a Penguins team that had nothing to prove would've sent in an effort equivalent to yours at 4:00 pm on a Friday. While talking with one of my best friends last night it hit me that Mike Sullivan might be really good at his job. Would it surprise anyone if Sullivan knew this game  would be tough to motivate the troops for, so he just told them to let loose? The game felt like a preseason exhibition game, it felt like Mike Sullivan challenged the team to have fun and see what they can do, and it didn't feel like a near meaningless game in April because of it. The Columbus Blue Jackets went on to lose their 5th game in a row allowing the Penguins to clinch home-ice in the first round, so now we have to come up with some PPG Paints streamers or something.
Trevor Daley somehow came back in this game even though he was initially LTIR and not able to return until the playoffs, but whatever, he's back and we'll take it. 5 minutes into the period Murray makes a few saves and then Carter Rowney decides to check if Murray's pads are durable, turns out they are more rubber than glue.
🎵 We get by with a little help from the Pens. 🎵 #PITvsNJD pic.twitter.com/1EmlrCQqa8

— New Jersey Devils (@NJDevils) April 6, 2017
Solid tweet, take notes Pens PR.
Down 1-0 early in New Jersey brought back flashbacks of Martin Brodeur getting 287 shutouts against the Pens in games that would indeed finish 1-0. Fortunately for the league Schneider ain't Brodeur, and the Penguins weren't giving up.
BRYAN RUST (15) ASSISTED BY BONINO (18) @ 14:24
In Rust We Trust. pic.twitter.com/LlsKBifUjU

— Pittsburgh Penguins (@penguins) April 6, 2017
Bonino and Kessel doing work on the forecheck behind the goal, forcing a turnover that a speedy winger benefits from… stop me if you've heard this before. Phil's Rusty Bone may be Sullivan's third line heading into the playoffs before Hagelin returns, and that's fine by me. For some reason everyone is saying this goal was a gift from the Devils, but removing Rust's hustle from the scene you get a run of the mill clear.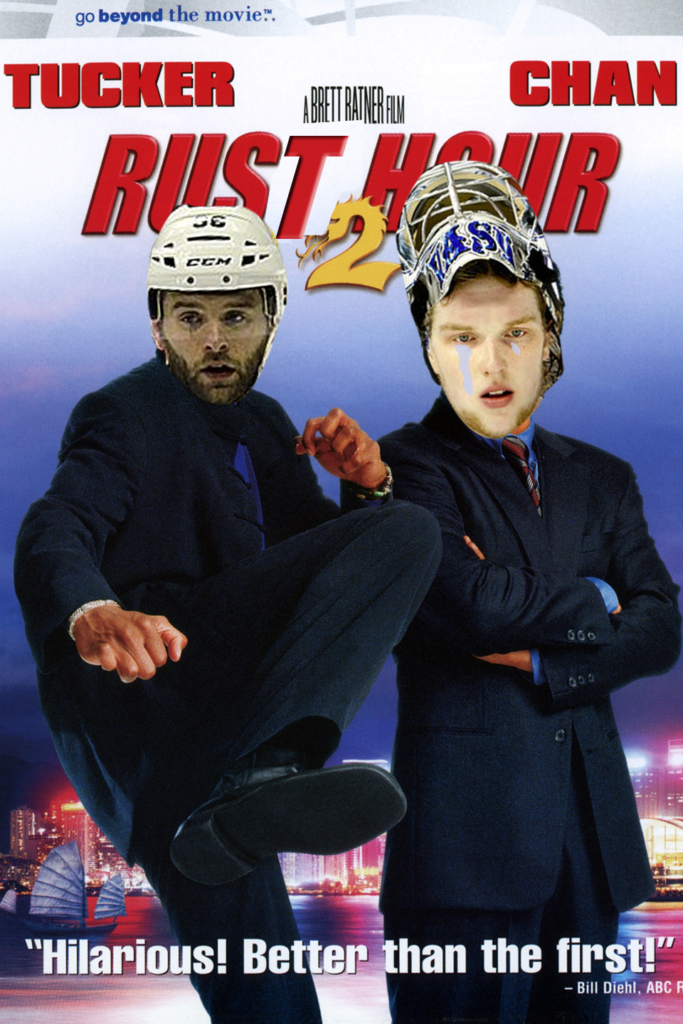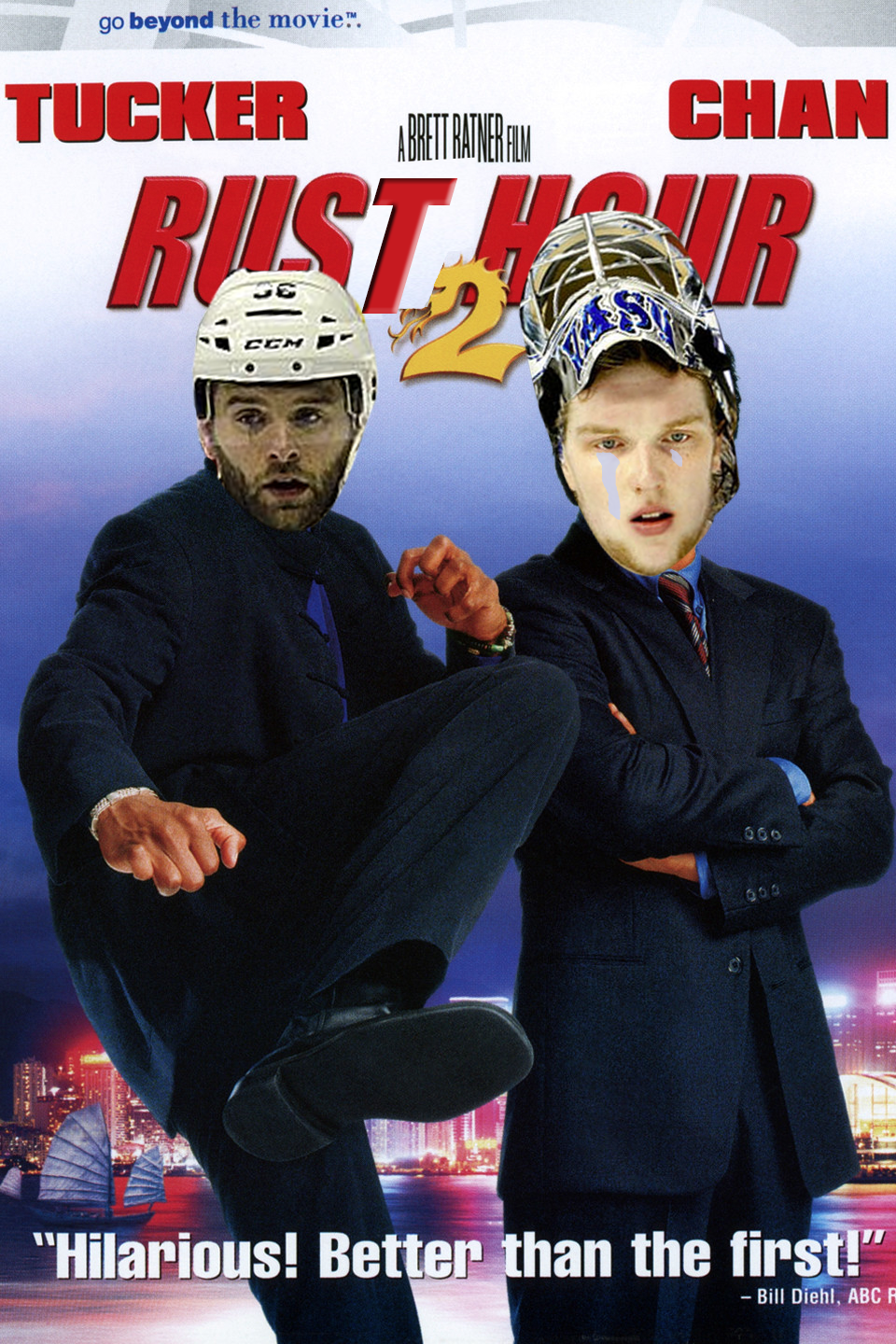 Little did we know at the time that Nicky Bones was on his way to having himself a night, and 2 minutes later he was helping Jake cash in in his 4th game in a row.
JAKE GUENTZEL (15) ASSISTED BY BONINO (19) & SCHULTZ (38) @ 17:07
Guess who has a goal in his last four games? His name starts with a 'Guentz' and ends with an 'el'. pic.twitter.com/uqUJp4COXE

— Pittsburgh Penguins (@penguins) April 6, 2017
We made fun of them for saying "guentz-goal" last time and they do this this time, improvement. Ron Jeremy is longer than the collective distance of Guentzels 4 goals. A skilled player that crashes the net and finishes, lord have mercy how blessed are we. Justin Schultz picked up his 50th point of the season becoming just the 13th Penguins defenseman to hit that mark. The rest of the period would play out and the Pens would leave with a 2-1 lead.

10 seconds into the 2nd frame the Devils score and all of a sudden we're tied up. Apparently John Moore is heating up, which should play out great for New Jersey next week.
John Moore is heating up! 🔥🔥 #PITvsNJD pic.twitter.com/LHyR2jJ346

— New Jersey Devils (@NJDevils) April 7, 2017
As usual the Penguins ignored the goal and kept storming the Devils with wave after wave of pressure, then the 4th line of AHLers came crashing in.
JOSH ARCHIBALD (3) ASSISTED BY WILSON (18) & ROWNEY (4) @ 2:09
His third goal of the season and the #Pens third of the night. Nice one, @JoshArchibald15! pic.twitter.com/6ImusjN7zn

— Pittsburgh Penguins (@penguins) April 7, 2017
It only counts if you go bardownski, Archibald had himself a game in this one and may find himself in Pittsburgh during the playoffs. The Devils barely had time to gather themselves before The Top Line absolutely dazzled.
CONOR SHEARY (23) ASSISTED BY CROSBY (44) & GUENTZEL (16) @ 3:05
👀 Pittsburgh Penguins or Harlem Globetrotters? 👀

[We cannot confirm nor deny that Sidney Crosby has eyes in the back of his head] pic.twitter.com/2EosuogciW

— Pittsburgh Penguins (@penguins) April 7, 2017
Good God.
this pass by crosby is just plain ridiculous, no words pic.twitter.com/vqusnFxEfX

— Evgeni Malkin's Ego (@EvgeniMaIkinEgo) April 7, 2017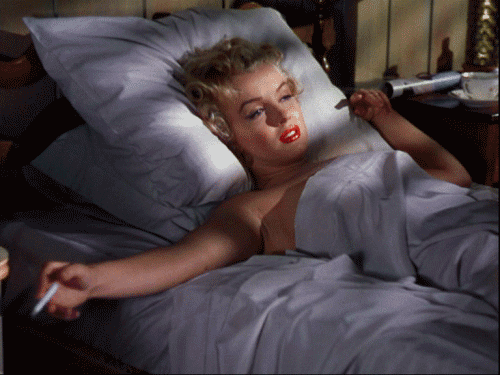 A few minutes later Taylor Hall would cash in and that only meant the Penguins would have to respond, and respond they did in less than 2 minutes.
PATRIC HORNQVIST (21) ASSISTED BY KESSEL (46) & CROSBY (45) @ 7:45 PPG
With all the 2nd period goal madness, it appears we didn't post the Hornqvist goal GIF. Our bad. Here it is! pic.twitter.com/3gIVY6AuMG

— Pittsburgh Penguins (@penguins) April 7, 2017
Kessel had a golden opportunity to score but couldn't find the twine, Hornqvist was there to clean up the garbage like he does best. 5 goals in the first 7:45 of the period, what in the hell happened. Things would eventually calm down and Kyle Palmieri would get is obligatory goal against the Penguins at 18:36.
The Penguins had a 5-4 lead but nothing seemed to guarantee them anything in this one up to this point. They then took a penalty and now the Devils had a chance to tie things up, but it was Tom Kuhnhackl showing up in the third period again.
MATT CULLEN (13) ASSISTED BY KUHNHACKL (11) & HAINSEY (13) @ 1:56 SHG
Average age for tonight's #Pens even-strength goals: 23.5
Average age for power-play goals: 30
Average age for shorthanded goals: 40 pic.twitter.com/eY1uZwFywz

— Pittsburgh Penguins (@penguins) April 7, 2017
Kuhnhackl saucing ankle high again and judging by your existence Dad knows how to finish. Kuhnhackl has put together some solid games in a row down the stretch, he's no Eric Fehr but he'll do. The goal basically broke the Devils, right around the 14 minute mark news came out that the Blue Jackets were down by 2 so the Penguins decided they would go ahead and go up by 2.
NICK BONINO (17) ASSISTED BY DUMOULIN (14) & RUHWEDEL (8) @ 16:53 PPG
Boni-YES! That's in for the #Pens seventh goal of the night. pic.twitter.com/sRt7XExY6U

— Pittsburgh Penguins (@penguins) April 7, 2017
What a play by Dumoulin.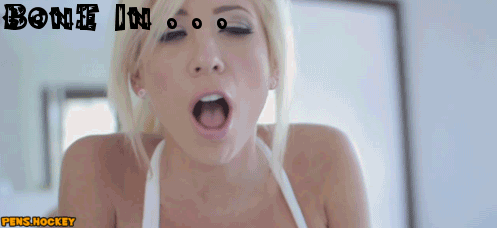 The rest of the game would play out and the Pittsburgh Penguins, assigned by the media to third place in the metro last week clinched 2nd and home-ice in round one.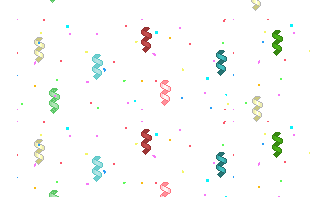 ---
THOUGHTS:
Trevor Daley didn't show the signs of rust that everyone said he would as he helped the improbable Pens improve to 1-0 without Letang
Josh Archie Balls is making a case for himself, the guy is a fierce skater that isn't afraid to hit and can obviously finish a play, sounds like the type of player that wouldn't be a bad option against Columbus. This of course means either Wilson or Kuhnhackl would have to sit, and I'm not sure Archie can replace Kuhnhackl's PK time and Sullivan loves Wilson more than Mel Gibson Tom Hanks ever did.
Mark Streit getting the scratch with Daley's return tells us that the Penguins love the PK presence of Hainsey.
This was the first season sweep of the Devils since the 1981-82 season when they were the Colorado Rockies
Mike Sullivan becomes the third coach in team history to coach a team to 50 wins, joining Scotty Bowman and Dan Byslma as the only coaches to do so. It is the 4th time in team history they have reached the 50 win plateau (twice under Disco).
16 of the 18 Penguins skaters recorded a point in this game. This roster is deeper than your mom.
What is the penalty for forfeiting the final 2 games?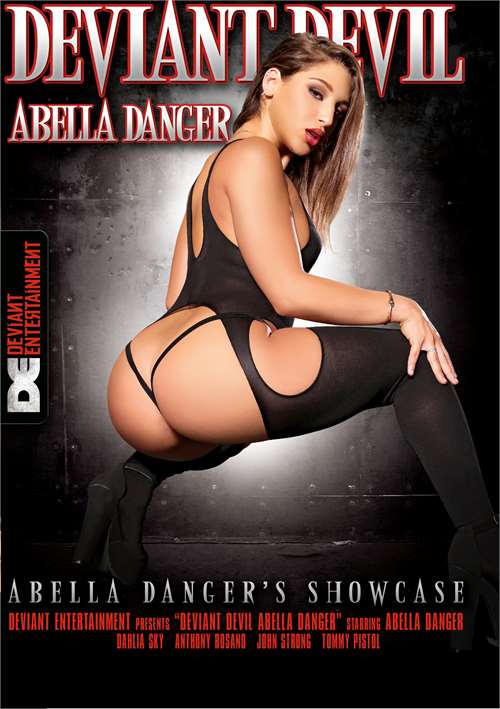 Thank you NJ for our home ice advantage...PIK-A-PORN
1) "If you have any pictures of woman caves, send em along" -- Steigy (53%, 17 Votes)
4) "It looks like he's got a long stick, he's able to work it like its a small twig." -- Errey (19%, 6 Votes)
6) "Crosby was a little stiff when he got into New Jersey last night." -- Steigy (13%, 4 Votes)
2) "OH, He had Wood on that one." -- Steve Cangialosi (6%, 2 Votes)
8) "Chris Stewart was rub-massaging the upper part, then the lower part (of his back)." -- Errey (6%, 2 Votes)
7) "During the last timeout he was being massaged and stretched a little bit by Chris Stewart behind the bench, you can see him now, a little uncomfortable on that bench." -- Errey (3%, 1 Votes)
3) "Penguins coming now." -- Steigy (0%, 0 Votes)
5) "Sheary is looking at this guy and that guy." -- Errey (0%, 0 Votes)
Total Voters: 32

Loading ...