With just two games to go in the 2016-17 NHL regular season, the Pittsburgh Penguins have firmly established their playoff position.  They have clinched the #2 seed in the Metropolitan division and will host the Columbus Blue Jackets starting sometime next week.  They did so on Thursday at the expense of the New Jersey Devils, by virtue of a 7-4 victory wherein the Penguins had seven different goal scorers, as well as the Blue Jackets, beaten 5-4 by the Winnipeg Jets(!).  As brief a luxury as it is, the Penguins will now be afforded the opportunity to rest their more critical players and give more ice time to those further down the depth chart.
One Penguin who should not be rested, at least not tonight, is Mr. Phil Kessel.  Kessel has had an odd season, albeit a successful one, after he led the Penguins in points last postseason as part of the HBK line.  Kessel has only factored into goals with Carl Hagelin and Nick Bonino thirteen times this season, one more instance than the line combined for in the 2016 playoffs.  His primary linemate this season, Evgeni Malkin, has played in only 62 games this season and none since March 17th.  Kessel has seen less ice time this season than he has since his third year in Boston, and his Corsi and Fenwick numbers, his shots/game, and goals/game all show a regression.  He's had a whopping 60 games with a 0% shooting%, including 23 of the last 24 games.
However, certain metrics and stats have improved for Kessel: he has a career high in assists, his point total is (and will likely remain) his career third-best, his shooting percentage is actually the best he's had in three seasons, and the team's PDO% with him on the ice is the best he's had since his second year in Boston.  His shot volume is down, but his attention to performing as a teammate have helped the Penguins overall.  Most notably, Phil has had yet another perfectly healthy season on a team replete with injuries and is on the fourth-longest consecutive games played streak amongst active players.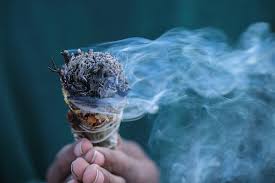 So while there's a lot of talk that this player should be rested or that player should be rested, there's no reason Phil Kessel should be rested, particularly tonight (which, coincidentally, is Game #81, Kessel's number) in a town that cut him zero slack in his tenure there and with another prominent American goal scorer, Auston Matthews, on the other side of the rink.
Matthews, who has already surpassed Kessel's personal record in goals for the Maple Leafs (39 to Kessel's 37), is presently the Toronto media's new darling, largely because he's young, he's talented, and he's the leading candidate for the Calder trophy as the League's best rookie.  He and the up-and-coming Maple Leafs are knocking on the door of their first playoff berth in five years and their second since 2004.  Matthews is just four goals behind League leader Sidney Crosby (43) and will hope to bridge the gap tonight with a final game tomorrow against the Blue Jackets.  Toronto also has not yet clinched their playoff spot and needs points to keep ahead of the Tampa Bay Lightning (one point behind with one game to go) and the New York Islanders (three points behind with two games to go).
Thus, tonight would be a great night for Kessel to do his part to keep Crosby in front of Matthews and continue thumbing his nose at the Torontonians who disparaged him for not helping lead them to Stanley Cup glory.  He may just help delay their shot at glory for another season.
It's a Saturday morning and you need to go down memory lane, so how about you give this video a view.
Phil Kessel saying what every player has always wanted to tell Toronto media, I am done here. When the trade initially happened we were all skeptical. I mean, Toronto HAS to know hockey right, so if they are saying the guy isn't any good is he truly worth 3 players and a 1st? Answer, it was a steal. A Kessel hattrick tonight to make Toronto's season come down to the final game would probably be the greatest moment of this season. Can't wait until the Toronto media runs Matthews out of the building in 4 years.
Shoutout to penspointsyourmom, but this is obviously correct, Auston Matthews is the son of a Jack White  groupie.
Obviously there is no confirmation for this lineup for the Penguins, it is simply what they used the other night in New Jersey. Unless Olli Maatta is ready to go I can't see too many changes other than possibly giving Cullen the night off for the recently recalled Simon. Maatta has had one full contact practice so the odds of him getting in are pretty slim, and with Toronto's speed this may not be the best first game for the not-so-speedy defender. The goaltender formula is pretty simple, 2 games in 2 days with 2 goalies, give Murray the start tonight and rest him for 3 days or have Fleury start both. Murray seemed to have something nagging him other than his girlfriend last game so a Fleury back-to-back start wouldn't be the worst thing in the world. Regardless of which game he plays, soak up the Flower because it's one of the last times you will get to.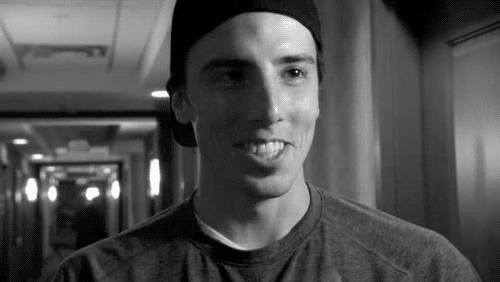 Much like last game it wouldn't surprise me if Sullivan "let them loose" and just told the team to go have fun. This game could easily be 7-5 by the time it is done which would be a fun way to go into the playoffs. Regardless, just remember that this game means dick so have fun watching it, don't act like the season is crashing and burning on Twitter, the season is just beginning.
---
Congratulations to the US Womens National team for their victory over team Canada in the World Championship tournament yesterday. Here is a link to the only highlights I could find That pass by Knight to set up the second goal (2:46 in the video) is something else. Knight then had a huge block in OT which turned in to a 3-2 rush lead by Amanda Kessel, who found Knight for the winner. Huge win for the women's team who fought an incredible office battle off the ice and then walked the walk on the ice. Finland also beat Germany to secure the bronze.