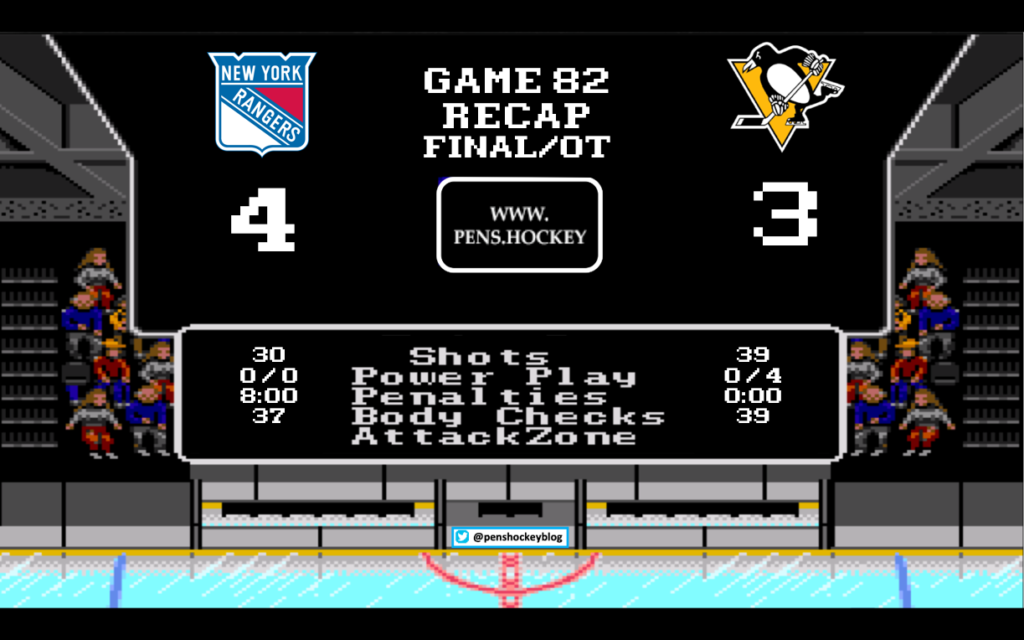 So the regular season is finally over. It has been yet another crazy 82-game roller-coaster of emotions. The overtime loss to Rags didn't have any effect on the standings since Capitals were shutout by the Islanders, which means Penguins will start their post season in which ever arena Islanders decide to play in. I need to leave for work in 15 minutes so let's keep this short.
So fine:
These are the two things this game will be remembered for:
The positives from last night's game:
No one was injured
No one was injured


Loading ...