It was hinted at in the gameday but sometimes we forget that the playoffs are best taken one game at a time. Last year in the playoffs three different teams won games by scoring 7 or more and all three of those teams lost the following game, the Penguins were one of them in the Ottawa series. If that series showed us anything, it isn't over until it is absolutely over.
The Flyers didn't allow a goal in the first 3 minutes so they had already improved from game one. Early in the game the Flyers take a blatant boarding penalty on Conor Sheary that was ignored by the refs thus setting the tone that someone may have gotten a text from the big G. As the period continued it started to look like late 90's hockey with players taking runs at each other, finishing checks late, and certain players coughcrosbyandmalkincough having literal human drapes on them deep in the zone. It became pretty obvious early on that the refs were giving the first powerplay to Philadelphia regardless of what else occurred. In the final minutes that call came, for boarding funny enough
https://twitter.com/FlyersNation/status/984934351711354880
Oh sorry, that's the one that wasn't boarding
https://twitter.com/nsmallwoodphoto/status/984944910657826816
Shoulder to shoulder contact into the boards, really suspect call.
The Flyers would get the powerplay and would capitalize when a shot snuck through Murray
https://twitter.com/NHLFlyers/status/984941629869117445
Whatever. Murray's franchise record playoff shutout streak ends at 225:49, MAF would've hit 230 minutes though.
https://twitter.com/penguins/status/984941843963097088
Despite the questionable calls the Penguins still put forth a very solid period considering they knew the Flyers would come out with everything they had.

The Penguins did not get the start they wanted in the second
https://twitter.com/NHLFlyers/status/984946790104551424
cunts indeed Philly Twitter, cunts indeed. That goal would be just 47 seconds into the period. The rest of the period was mostly the Penguins trying to get things going but looking very reminiscent of the game 6 against the Capitals last year when every set up through the neutral zone just had one tiny thing go wrong. On top of that Brian Idiot decided tonight would be his best game of his life.
At one point Letang collided with Giroux (accidentally even though it's still Giroux's fault for existing), Letang had to leave the game as his palm was sliced open
https://twitter.com/mattfreedpghpg/status/984953524181241857
The Penguins had some powerplay chances but the first unit was wayyyyy too hesitant to shoot the puck and the period would end with the 2 goal deficit.
https://twitter.com/penguins/status/984956402694283266
Overall the Pens were fighting it and still dominating the ice, it was a matter of an odd bounce for the second goal and a hot Elliott.
https://twitter.com/NHLGIFs/status/984952581188448256
 The funny thing with this Penguins team is there is always hope, and we take that for granted on a daily basis. Less than two minutes into the third the Flyers were helping curb that hope when Travis Konecny blew by everyone
https://twitter.com/NHLFlyers/status/984962523827974144
Pierre says Ruhwedel will want this one back but this is some serious separation speed by Konecny, 2 and a half strides and a 50/50 puck becomes a clear offensive advantage.
From there the Pens continued doing what they had been doing but nothing was doing so they took some penalties. The Flyers capitalized quickly to make it 4-0.
At some point Hornqvist continued his flat out crazy game by breaking Elliott
PATRIC HORNQVIST Assisted by SCHULTZ (2) & DUMOULIN (3) @ 5:27
https://twitter.com/penguins/status/984964180699762689
Hornqvist had already hit posts in the first and second period, he was drawing penalties and taking penalties, the Flyers were getting away with some pretty liberal shots at Hornqvist after the whistle, and damn if we aren't all Patric Hornqvist for the rest of this series.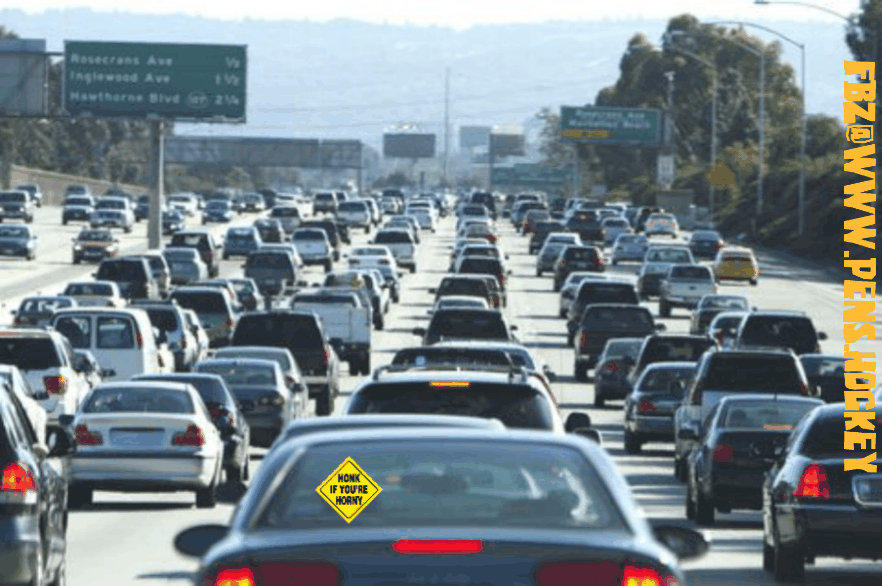 The Pens started getting more pressure because like I said, this team always gives hope. They would get a late powerplay opportunity and then appeared to be going up on a huge 5 on 3 advantage after Hornqvist was violently boarded. It was then that we were reminded that someone really wanted this series tied after 2…
https://twitter.com/PeepsBurgh/status/984967637540179968
Let me embellish by slamming my face into some boards. The argument is Hornqvist bounced off the boards "faster than I've ever seen" according to people on Twitters. People that have never been slammed face first into a board. No clue how you make this embellishment call but I am damn happy that the next boarding call would be the one form American Airlines to get Wes McCauley and crew the fuck out of Pittsburgh.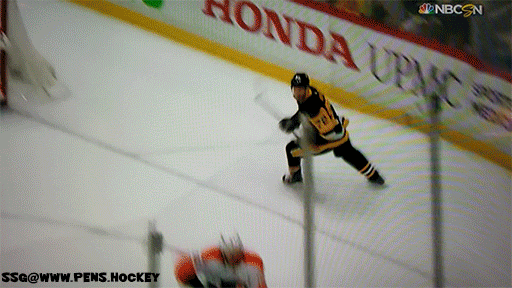 The Pens would pull Murray with 5 minutes left and the Flyers were pinned for much of that time before finally finding the goal with a minute left.
GAME
It took a little help from their friends, a .971 save percentage, a 66% power play success rate and Kris Letang missing a period to get this win. That's sustainable… see you tomorrow at 3.