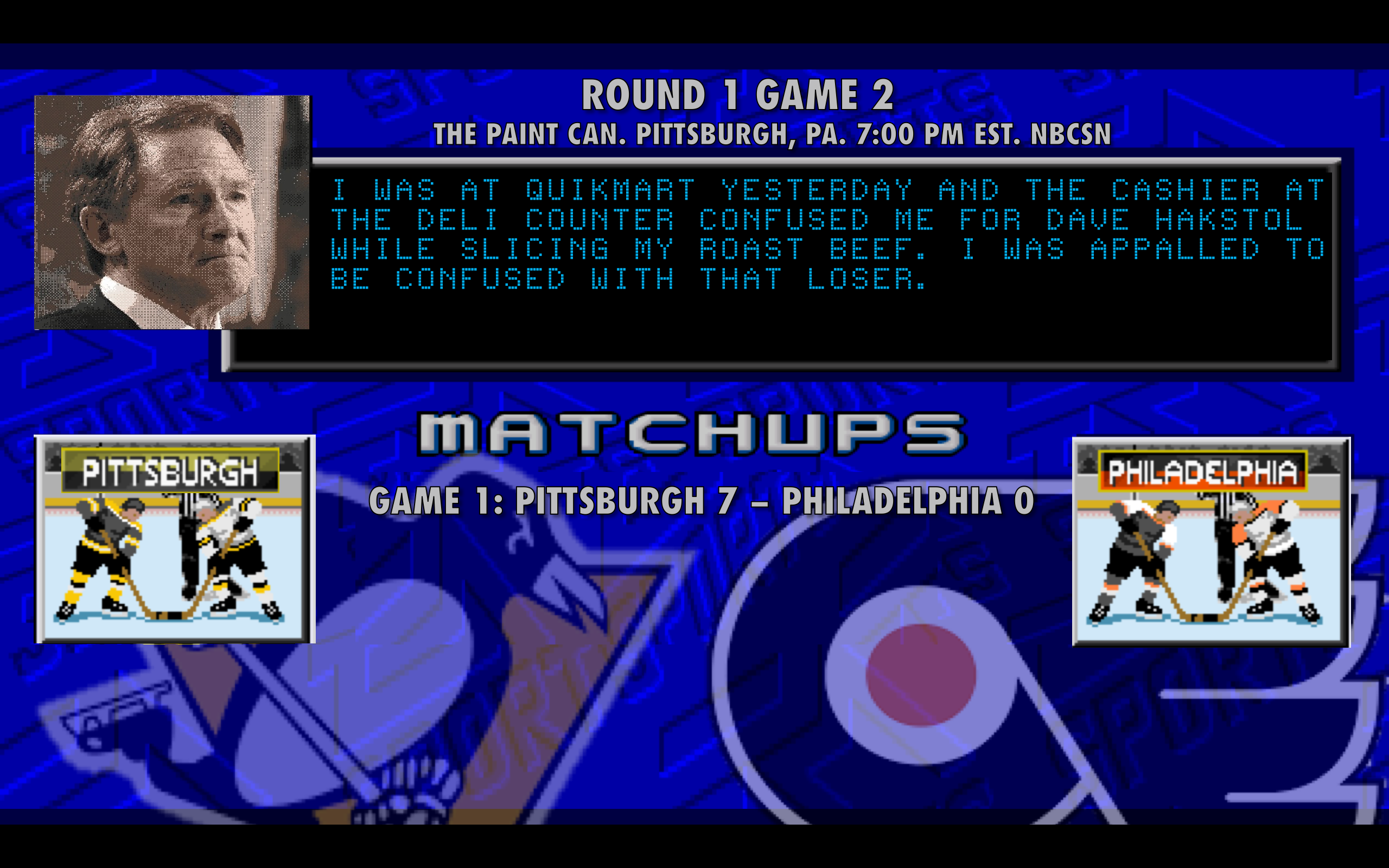 You can rest assured that Game 1 is solidly in the rear-view mirror for both the Pittsburgh Penguins and the Philadelphia Flyers.  The 7-0 win, as euphoric as it was for the Penguins and their fans, is still just one win out of the required four to clinch a series.  It's hard to take anything useful away from such a blowout, and just looking at Flyers coach Dave Hakstol's statement that Brian Elliot would most likely be the Game 2 starter, you'd think Game 1 didn't even happen.  After all, the Penguins are favored heavily in this series and only the most delusional of Flyers fans could have fathomed a possible Flyers series win.  At this rate, they'll be lucky to win a game.  The last time a team allowed seven or more goals in Game 1 of a series and still won the series was the 1990 Smythe Division Semi-Finals between the Edmonton Oilers and the Winnipeg Jets.  If there's a silver lining for the Flyers, it's that Edmonton lost Game 1 of that first round series 7-5 but beat the Jets in seven games en route to the Stanley Cup.  (Then again, that was the last Cup the Oilers won thus far, so if that's what the Flyers and their fans want…)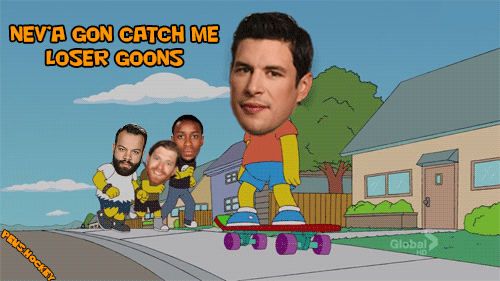 For Game 2, the Flyers have to do a better job getting shots on Matt Murray, and they must be higher quality.  Murray is 12-4 in games where he's played at least 40 minutes and faced 22 shots or less.  The Penguins did an excellent job protecting Murray from high danger shots, allowing absolutely zero.  I'm a little surprised that Scott Laughton's first period shot (the one that Murray stopped just shy of the goal line) didn't count as a high danger shot, but I don't make the stats, Corsica.hockey does.
The Flyers also have to do a much better job on defense.  Let's consider the goals they allowed:
Rust's goal off the huge rebound from Letang's shot on the rush on a counter-attack.  Rust took that shot from near the high circle to Elliot's right, ringed it off the post and in.  It was a nice, medium danger shot that perhaps Elliot could have had, but there was little that could be done his behalf as well as the Flyers' defense.
Hagelin's redirection off Hornqvist's feed.  It came off of a turnover Hagelin forced as he broke up a zone exit attempt by the Flyers.  Elliot got a piece of the redirect as it went under his right arm, but not enough of it.
Geno.  What likely went under the radar was how little effort Claude Giroux put into backchecking Malkin as Malkin was bearing down on Gostisbehere.  Captain of the Flyers, defensive stalwart indeed.  Elliot didn't have great position, but that goal likely doesn't happen if Giroux doesn't glide his way behind Malkin and gets a stick or something on him.
Guentzel's tap-in power-play goal.  Not really worth analyzing.
Sid #1.  There's nothing anyone on the Flyers could have done about that.
Sid #2, a empty-net tap-in after the puck pinballed through the Flyers defense.  Again, nothing that can be done about it.
Sid #3, I feel like his best of the trick, just an amazing deflection, perfectly placed, as if Sid were the only one who could precisely control where that deflection would go.  Kudos to Raffl and Couturier for losing track of Sid, which is suicide at this point in Crosby's game.
The Penguins teed off on Giroux, Couturier, and Gostisbehere, with all three players being on ice for four goals against.  Those are the last guys the Flyers want getting shelled on any given night.
So, while it would be easy for the Penguins to say, "Let's do that again!", it stands to reason that those three guys and, indeed, the rest of the Flyers will be out there tonight trying to get the split and head back to Philadelphia to try and make a series out of this. Each game hereafter will be a must-win if the Flyers have any hope.
Dave Hakstol said yesterday that he doesn't see himself making any lineup changes because he may not know that finishing last in the playoffs can't land you a lottery pick.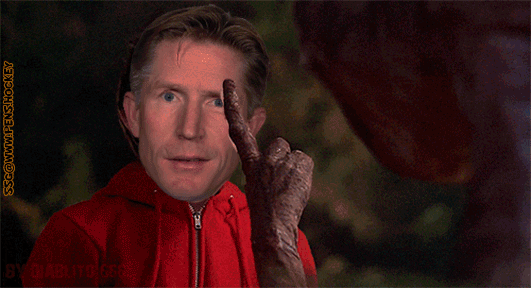 To compare the two coaches, Mike Sullivan held a one hour video meeting yesterday before the teams usual hour practice to go over the things the team did wrong during their 7-0 victory… that tells you everything you need to know about this coaching staff. Wednesday night was Sullivan's 50th playoff game behind the Penguins bench and his 33rd win. Under Sullivan the Penguins are 8-2 in the first round (not counting game one of this series) with their only losses coming in game 2 of the 2016 Rangers series in Pittsburgh and game 4 of last years Columbus tilt at Columbus. In his 8 playoff series Sullivan has fallen to 1-1 in the series following a game 1 win only once, the aforementioned Rangers series. In the 4 series that Sullivan has coached his troops to a 2-0 lead they have all ended up 3-1 after four games and done in 6 games max.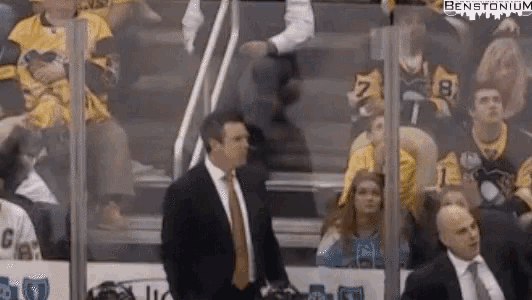 In the gameday for game one we mentioned that we should pay attention to the defensive matchups Hakstol and Co were going to attempt to use in the series. Now is not the time to talk about gun control but the Flyers might want to figure out a way to stop Crosby and Malkin. He opted for his top pairing to go against the top line in game one which resulted in not just the early goal by Rust but a completely dominating performance by the line that is basically a Russian Kielbasa on a Swedish bun. Hagelin and Hornqvist could not be stopped and if the Flyers were able to figure out where those two were it meant they had forgotten Evgeni Malkin. After that Sullivan wisely used the newly found confidence in Sheahan and the fourth line as well as some great play from the third line to complete the matchup headache that was anticipated prior to the game. The question now for Hakstol is does he put his top pairing against the second line and try using another pairing against Sid and Co? Yes Crosby had a hattrick, but it was already 4-0 at that point also. The Stanley Cup Playoffs are all about adapting and right now the Flyers either need to adapt or tap out.
The tone has been set, now it's time to send these bitches back to Philadelphia down two games. Blood pressure elevated? Pensboner erect? Perfect, you're ready to roll brother!!!