The Pens announced on Tuesday that Hornqvist would be out. Some thought this was a mind game by Sullivan but does it really make sense to play mind games against an idiot? Here are the lines the Pens used.
https://twitter.com/penguins/status/986740485543915520
As predicted in the gameday Simon slotted in on the first line and was set for his first playoff game. All of the other lines remained the same and Sean Couturier didn't play for the Flyers.
Full disclaimer: I worked my usual 10 hour shift and then did a 4 hour psychiatry ED shift yesterday, watched the recorded game when I got home and I'm back at the hospital 2 hours before this is posted. Forgive me for typos, I have not proofread it. Forgive me for the Flyeresque effort overall. I love you all. I apologize for not giving you your daily Grover fix, it will return soon enough.
The Flyer faithful were once again rocking as they attempted to put fear into the Penguins or something. From the start of the game it looked like Philly might be using the absence of Sean Couturier as some sort of reverse motivation as they put on some decent pressure. Then we hit the three minute mark and the next 93 seconds were a microcosm of the series. Matt Read took a penalty to end the Flyers forward progress, the Penguins powerplay took the ice to send the Flyers backwards.
EVGENI MALKIN (3) Assisted by CROSBY (4) & KESSEL (2) @ 4:33 PPG
https://twitter.com/penguins/status/986747322058137600
It is only fitting that this nasty ass pass by Sid is the playoff point that ties him with Lemieux for franchise lead. Hell of a finish by Geno there too. Remember when the Pens went 0/4 in game 2 and their powerplay was on the fritz? They are currently clicking at a 26.3% in the postseason, which is closer to their regular season average unlike the teams with better percentages at the moment.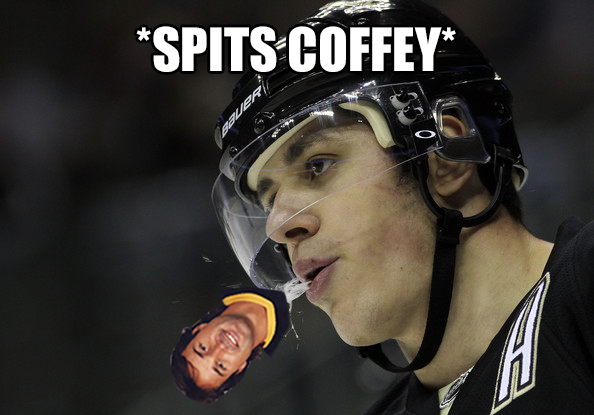 The goal was a tap to the nads to the Philly fans, you know the one where it wasn't intentional but it seemed to just knick the left one enough to where you have to take a breather. You'll be good to go in a few minutes, just let me contemplate my life first.
The Flyers rebounded following the goal and didn't completely implode which was unfortunate. They also didn't look like a coherent group which was understandable considering their lineup juggling. Regardless they had their chances to tie the game up but Matt Murray was in his zone. After a lot of back and forth play Wells Fargo Center was starting to buzz, they were feeling it, something big was about to happen and they were right.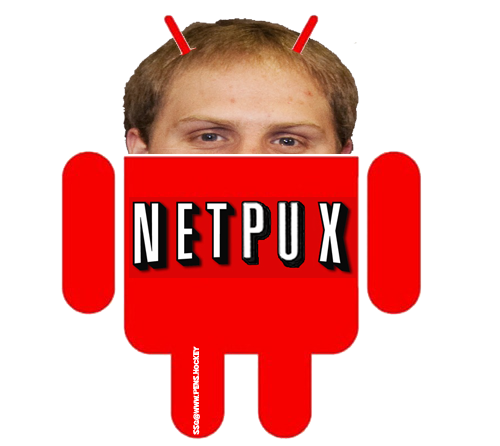 It was Netpux and Phil time.
PHIL KESSEL Assisted by MALKIN (2) @ 14:37
https://twitter.com/penguins/status/986751090057252865
Of course there was some puck luck involved in this but the initial shot by Phil was placed right into the opening. It's not like it bounced off the back glass over the goal and back in or something crazy. The goal by Malkin was the tap to the nads, this one was the back breaker.
The Flyers didn't go out as easy as their fans did, but that damn Matt Murray guy we've been talking about all year is kind of a big deal.
https://twitter.com/penguins/status/986753710754852865
And that save was the one that made the majority of the Philly fans remove their free "Defined by Defiance" shirts as they realized what was about to happen.
https://twitter.com/penguins/status/986754265166352390
As you can see it was a pretty even first period in terms of effort. The Penguins had 2 full powerplays, the Flyers had 8 seconds of a powerplay before Wayne Simmonds ruined things.

If the Flyers were going to get back in this thing it was going to take a huge second period. Less than four minute in the hog was primed for fucking when Kuhnhackl took a penalty. One of the things that hasn't been discussed in this series is the effort by the penalty killers, you may recall that the unit was under intense scrutiny after going just 1 for 3 in game 2. Other than that game the unit killed 4/4 in game 1, 6/6 in game 3 and 4/4 again in game 4 which brings them to a series kill rate of 88.2%, not too shabby.
Following the kill the game sort of continued the way it was going until the puck came to Letang in the offensive zone and he picked his spot.
KRIS LETANG Assisted by GUENTZEL (5) @ 8:04
https://twitter.com/penguins/status/986765769215299584
The puck was deflected jussssttttt a bit as I think Letang was going for a deflection in front but this is still a really good play by Tanger  with his head up the whole way.
Following the goal Hakstol pulled Brian Elliott for the second time this series. He was replaced by Neuvirth and Crosby realized that there was a goalie in the crease he hasn't scored on yet this series.
SIDNEY CROSBY (5) Assisted by GUENTZEL (6) & SIMON @ 10:56
https://twitter.com/penguins/status/986767172763553792
You wanna talk about hockey IQ boys?
https://twitter.com/jmarshfof/status/986772297733361665
This is such a great pick up by Jesse, watch closely, Crosby saucers this puck to Guentzel perfectly. I mean, look at that pass! Then as soon as he gets the puck he knows there isn't a defender on his left so it is the easiest move to the net. Killer instincts by Crosby, and this goal was a big one for the franchise
https://twitter.com/NHLonNBCSports/status/986764630042267648
Much like in game 3, as soon as Sidney Crosby scores in Philadelphia the Flyers were done.
https://twitter.com/penguins/status/986770011820843008
Somewhere Pierre is still worried about the faceoffs.
The third period was all about resting the big boys, implementing the lead defense system, and bringing this thing back to Pittsburgh. Sullivan shortened his bench beautifully as he once again showed that he knows how to manage the situation. Even with the third and fourth lines getting more time it felt like the Penguins were still the better team because they are, even if some analysts think the Flyers top 9 is as good as the Pens.
Philly had some looks but Matt Murray was as big as a house and the Penguins were doing an excellent job of keeping the puck out of the dangerous areas. It started to feel like we weren't going to get our free meatball, and we wanted our damn meatball. Riley Sheahan capped off an impressive night by becoming the meatball delivery boy.
RILEY SHEAHAN Assisted by MAATTA & ASTON-REESE @ 15:46
https://twitter.com/penguins/status/986780123914530816
Wilson for Sheahan. What a steal.
The Flyers would take a late penalty and Mike Sullivan made one of the most humble moves you'll see by putting Simon-Sheahan-ZAR out on the first unit with Letang and Oleksiak. Oleksiak rang one off the post as you could literally see the joy on those players faces as they got a crack at the powerplay. The Pens wouldn't cash in on that opportunity as the Flyers were saved by the bell.
GAME
---
Thoughts:
https://twitter.com/PensPRLady/status/986781019939508225
When this was brought to Murray's attention after the game he said "Really? That's cool" in his typical humble self. Matt Murray may be the most talented hated athlete in Pittsburgh history.
Malkin on Crosby passing Lemieux "It doesn't surprise me. I'm close too. I'm glad to play with Sid. He's a leader. He's an amazing guy for sure." I lost it at "I'm close too."
Sullivan with excellent control of his bench. Riley Sheahan was the forward TOI leader with 16:53. Simon had the lowest forward time with 12:36. That is some unbelievable coaching folks. Malkin and Crosby were both at the 15:30ish marks. Kris Letang played 28:40 as Oleksiak was once again given the lowest minutes on the team with just 13:06.
Murray currently has a 1.27 GAA with a .948 save percentage in the playoffs. That will do pig, that will do.
https://twitter.com/penguins/status/986805852572184576