For people that don't like sports they will never understand going through the day shifting between happy and ready to rip a bastards throat out if he looks at you sideways all because two rivals are getting ready to face off in a few hours in the playoffs; what type of life is that? The day seemed to drag on and on as we geared up for the third part of the Penguins against the Capitals in as many years as the NHL starts to rival Star Wars in trilogies created. There's been a lot swirling in the media about the "Pens taking the Capitals lightly" this year and that "the previous years success doesn't mean anything this year" and so and and so forth. This my friends is a perfect example of what happens when the hockey team they cover is just really good at hockey. Worrying about the Pens taking the Capitals lightly when we have yet to see a Sullivan team take any team lightly in the playoffs is a self made "problem" to give someone something to type about. Mentioning the previous years success doesn't matter is a simple matter of probability and doesn't make you some sort of amazing beat writer.
Fortunately for everyone the NHL scheduled game one on the NFL draft for the third year in a row and we didn't have to listen to these narratives all the way into Saturday. PS: If you want to catch up on the NFL draft check out our boy @thesteelersnat on Twitter and head over to Steel City Blitz.
As always it is best to start things off with a little appetizer of facts courtesy of the Grover.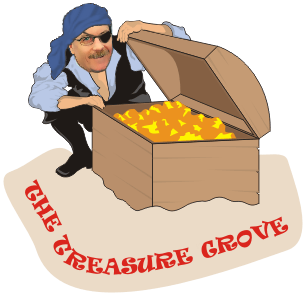 https://twitter.com/bobgrove91/status/989625175208493056
It's almost like playoff series are best out of 7.
https://twitter.com/bobgrove91/status/989625668718612481
I'll take "Things I never would've guessed" for $1000, Alex.
https://twitter.com/bobgrove91/status/989626171938652160
You said PP
https://twitter.com/bobgrove91/status/989626675087392768
And that is what you get in a salary-cap league. Pretty remarkable that these two clubs can stay so consistent when so many other teams in the league can't. I think we all overlook that and take it for granted a bit.
https://twitter.com/bobgrove91/status/989627681984647168
Now that is just crazy
https://twitter.com/bobgrove91/status/989630198630010880
Well that stat should put a smile on your face. Also, Crosby was out for the 2011 series against Tampa which means that while being Captain Crosby is 14/15 in playoff series after winning game 1.
The Pens made the announcement 24 hours before the game started that both Malkin and Hagelin would be out for game one but none of us believed them.
https://twitter.com/penguins/status/989636924041322498
Turns out they weren't kidding.
The Capital One Arena was rocking the red or were all caps or something and it paid off 17 seconds into the game when Evgeny Kuznetsov put the Caps up 1-0.
https://twitter.com/WayToGoPaul/status/989652355812659201
WaytogoPaul with the solid analysis of "Murray could stop," not Murray should've stopped… technically my beer league goalie could stop that shot, too. Solid saucer pass to open space by Ovechkin and with the puck on edge that close to the goaltender Murray had as much of a chance at saving this puck as you have landing a date with Scarlett Johansson this weekend. To Pauls point above he is right regarding Murray dropping his glove, though I feel he was bringing it into his body to make himself bigger in the bottom of the net. Either way, perfect start for the Caps.
The following 5 minutes was everything Washington as the Penguins protested their frustration with the league scheduling the game so soon by not showing up. Fortunately for the Pens Murray was able to stand strong as his defense let up odd man rush after odd man rush after breakaway after odd man rush.
Finally the Penguins remembered that they were playing in the game and slowly but surely they started getting their chances. Some of the best opportunities in the period game from the stick of Simon who hit the crossbar with a nice backhander and then 4 minutes later was just stopped by the toe of Holtby.
https://twitter.com/Capitals/status/989653308632633344
The Pens were able to regroup nicely after the first 5 minutes and though the Caps held the advantage throughout the period (as expected with Malkin and Hagelin out) the Pens were able to lead in shots by the final horn only trailing 1-0.
https://twitter.com/penguins/status/989655486600540162
Brian Dumoulin had one of the best periods of hockey you will see from a defender. Riley Sheahan was also very noticeable throughout the period in his expanded role during Malkins absence.

The goal for the Pens in the second period was to start better than the first, they achieved that and nearly tied it up in the first minute when Guentzel put one off the pipe on a 2 on 1 with Crosby. Got to love Guentzel going for the shot in that situation instead of trying to force a pass to Sid, the kid has major confidence right now. The Pens overall looked like a different team in the first 5 minutes of the second period as it was Holtby's turn to keep his team ahead in the game.
Eventually the Caps would get some pressure of their own and Matt Murray made a tremendous stop on an empty net opportunity:
https://twitter.com/penguins/status/989660852126175232
What a save this is by Murray.
Shortly after the Penguins would receive the first powerplay of the game when Tom Wilson got mad that Crosby stole the puck from him and interfered with Sid along the boards. It didn't matter though because the powerplay was about as useful as a 70 year old penis without viagra.
Following the powerplay the Washington faithful believed they were owed a powerplay and they started booing or whining literally every time a red jersey fell on the ice.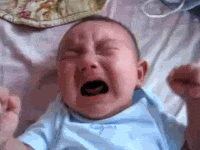 During the final 5 minutes Matt Murray was making some huge saves and then the Pens got some of their best chances but Holtby was also up to the task. The shots in the period would end 10-8 in Washington's favor but both goaltenders made sure the game stayed 1-0 after the 2nd.
https://twitter.com/penguins/status/989667530615779333
At some point this year Tom Wilson became the best top 6 forward in the league according to NBCSN, of course this is obvious by his 14 goals and 21 assists while playing alongside two of the most talented point getters in the league. NBC strapping their lips to the dick of a guy that plays on the edge, is often suspended for cheap shots, and occasionally gets points… who would've thought? Tom Wilson is only interesting to most of us because he drinks his own pee.
The Penguins took the opening faceoff into the zone and looked like they would be getting a good scoring chance until it was suddenly going the other way with Ovechkin and someone else on a 2 on 1. Ovechkin put the perfect shot top corner over Murray and just like that it was 2-0.
https://twitter.com/hockeykot/status/989671618522828800
The Capitals had a stellar look just a few seconds later but Murray made a huge save. Not even two minutes after the Caps nearly went up 3-0 the Penguins had the puck in the offensive zone and mister worth just a 3rd round pick sent one in from the point to the stick of Hornqvist that Mr. Holtby wouldn't get to.
PATRIC HORNQVIST (3) Assisted by SCHULTZ (3) & GUENTZEL (8) @ 2:59
https://twitter.com/penguins/status/989675506374234114
Patric Hornqvist is filling the void that many felt would be left when Chris Kunitz left the club better than Chris Kunitz did. The man just knows how to play his role and his current role involves doing everything.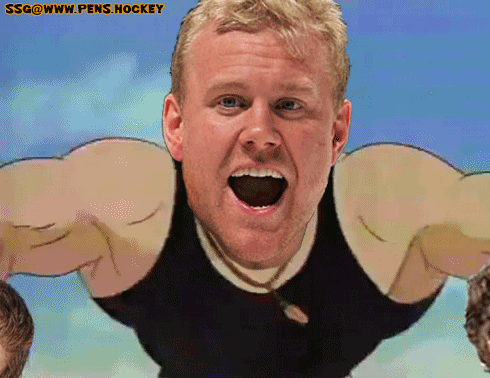 The Capitals responded by getting the puck into Murrays face again but nothing too threatening. Less than 3 minutes later the Penguins were skating up the ice with numbers and there was a slick play as they entered the zone to spread out the Washington defense, this lead to a cross ice feed to Crosby and just build this mans statue already
SIDNEY CROSBY (7) Assisted by GUENTZEL (9) & HORNQVIST (5) @ 5:20
https://twitter.com/penguins/status/989676685317627904
Patric Hornqvist busting through the neutral zone called for this puck as soon as it got on Dumoulins tape, he knew what he wanted to do and that is such a good touch pass over to Guentzel. It is so simple but it essentially spreads the Caps wide open like the whores they are. Ovechkin gets just a piece of the puck but not enough to stop it getting to Sid. Crosby now with 7 goals in 7 playoff games, his career high was 15 in 2008-09 when he was determined to get the team the cup…
With a new game the Capitals weren't nearly as flashy as they were to start the first, the crowd wasn't nearly as loud as they had been just 3 minutes prior, and Brayden Holtby was back to getting beat by every shot. Shortly after tying the game Guentzel didn't want to play "just the tip" and gave Holtby the whole damn thing
GUENTZEL (7) Assisted by CROSBY (8) @ 7:48
https://twitter.com/penguins/status/989677742923841537
Holtby felt the pressure so he quickly puts it up the boards and TJ Oshie isn't where he is supposed to be to receive the puck so Crosby wisely throws it on net immediately because he knows that Holtby most likely isn't set. This is a smart play on its own by Crosby but how about the never give up effort by Guentzel to get a piece of this thing?? I can certainly get used to this whole Crosby and Guentzel answering each other in terms of goals.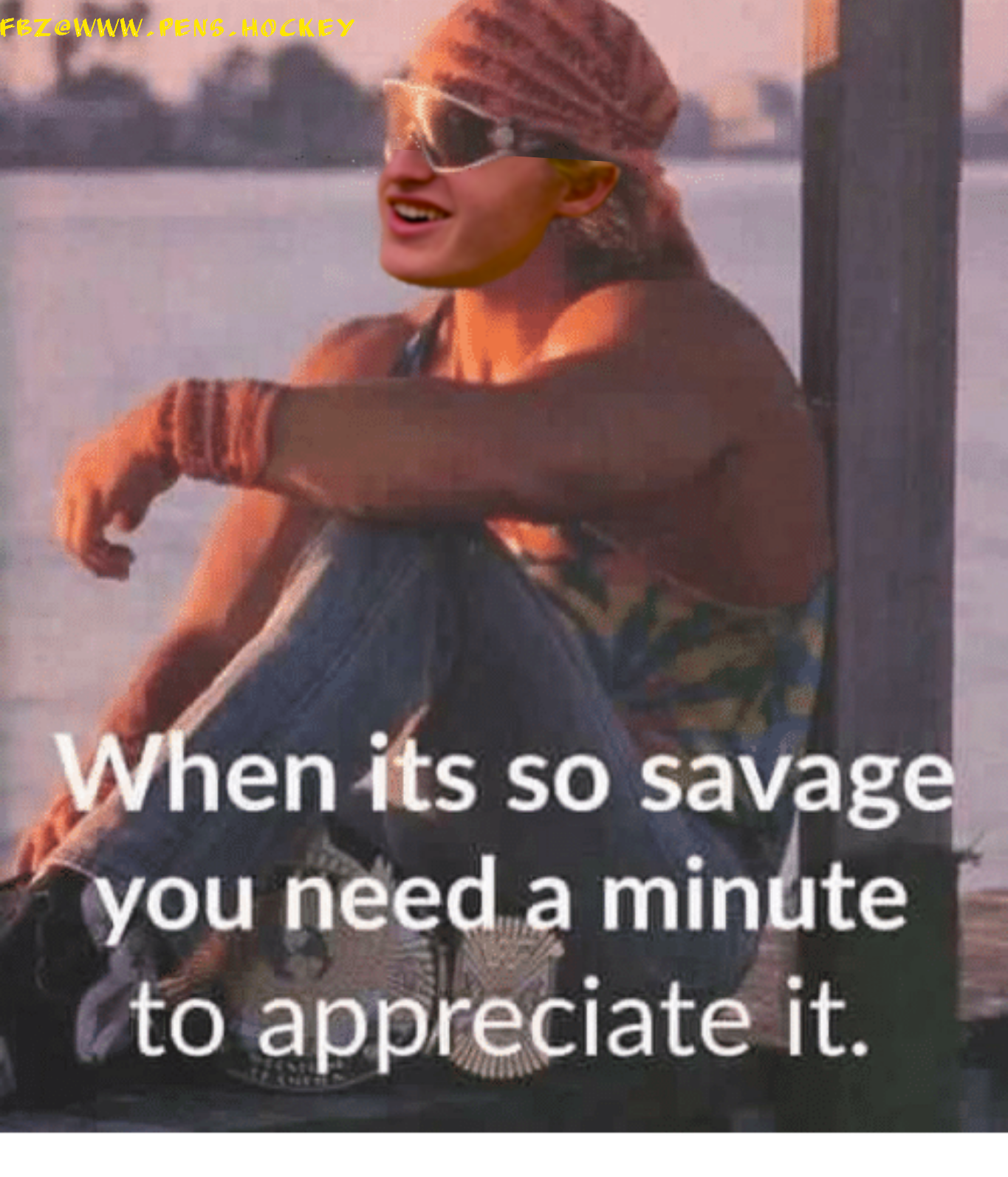 The Capitals started to turn it on as they felt a familiar sense of doom and gloom. They started getting their chances but Matt Murray was locked in, finally the puck took a deflection in front of Murray and Brett Connolly was staring down an empty cage
https://twitter.com/Benstonium/status/989681258241363968
MATT MURRAY YOU SEXY SON OF A BITCH
https://twitter.com/bobgrove91/status/989627178697408512
Same story, different goalie, same result.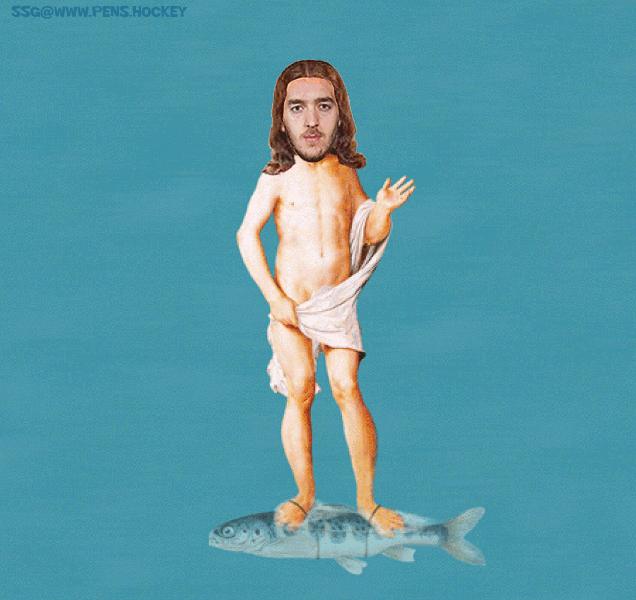 The Caps would end up throwing 18 shots on Matt Murray in the third period alone but he was there for every single one of them and that's all she wrote.
GAME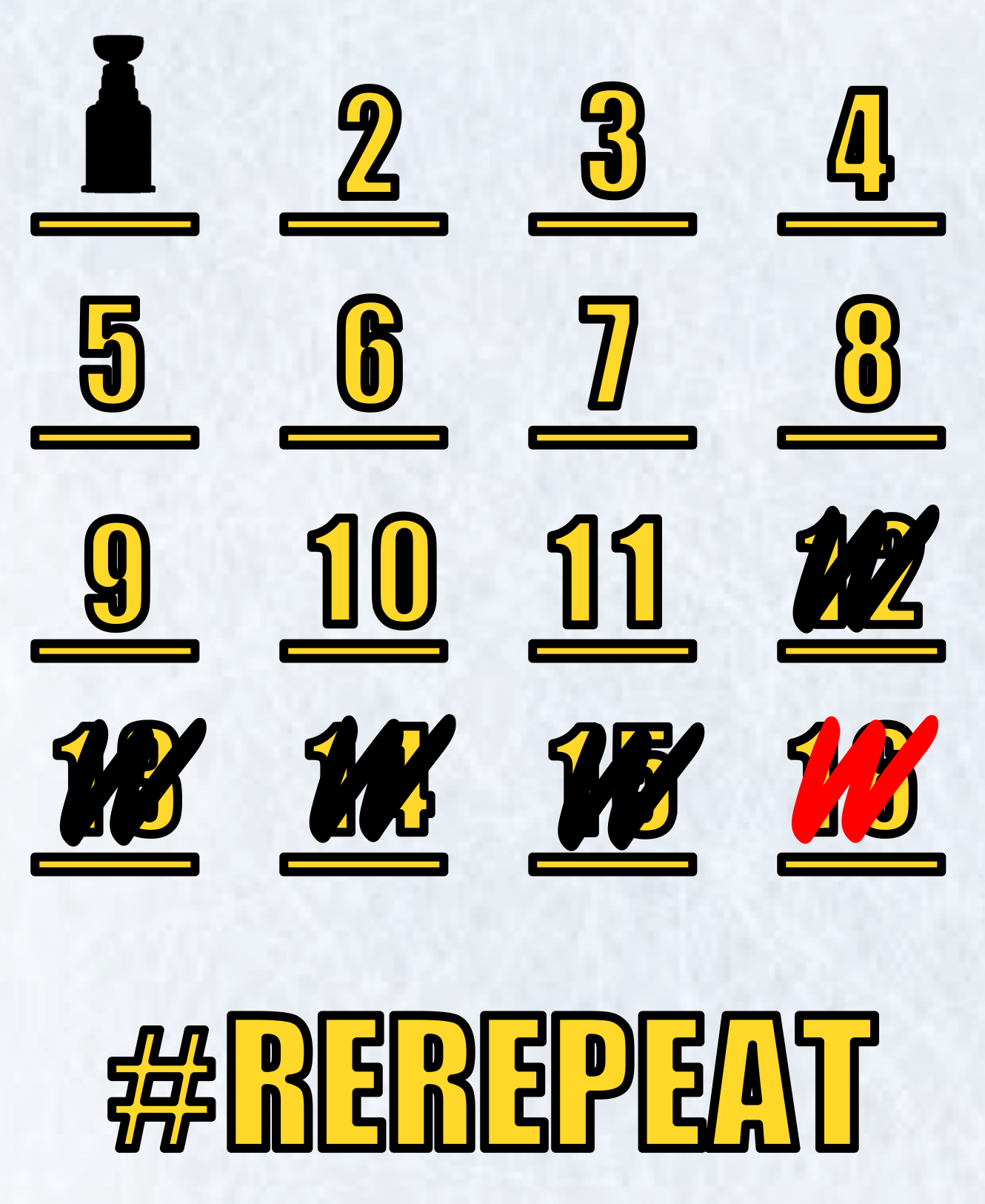 ---
THOUGHTS:
https://twitter.com/StatsCentre/status/989698152658763779
Jake Guentzel is working his way towards a huge pay day in 2 years. Whenever you are only 9 games away from Gretzky shooting against the 80's wanna be goalies you're doing something right
Games like this one is why not including Mike Sullivan for the Jack Adams award is absolutely criminal. On the road without your number two enter and two top 6 forwards. Down 2-0 and still get the combinations to win. You can't say "he has Crosby it isn't fair" while slobbing on Trotz's knob in the same breath.
I don't need to say this but it feels good, what a ginormous waste of an opportunity for the Capitals. Now game 2 is Sunday which gives Malkin two more full days to rest and heal.
The Caps with last change at home went top line against top line all night long. The Pens top line scored 3, the Caps scored 2. This is a matchup that favors Pittsburgh because the two lines can roll back and forth, but then the Pens have that small advantage of Malkin followed by Brassard. Once Malkin returns it is going to be Sheary-Brassard-Rust against Orpiks pairing… yikes
Matt Murray finished the game with a .941 save percentage, Holtby with a .880. If the Pens can get in 2 quick ones to start game two Trotz will once again have to replace Holtby with Grubhub. I am here for this.
Throughout the year it's been "Murray doesn't win the cup if Fleury doesn't steal the Washington series," of course it has only been one game but man, what a performance. Go and buy your Murray Saves shirt now. RIGHT NOW.
Game two Sunday afternoon at 3:00 PM EST. Rest up folks, see you then!