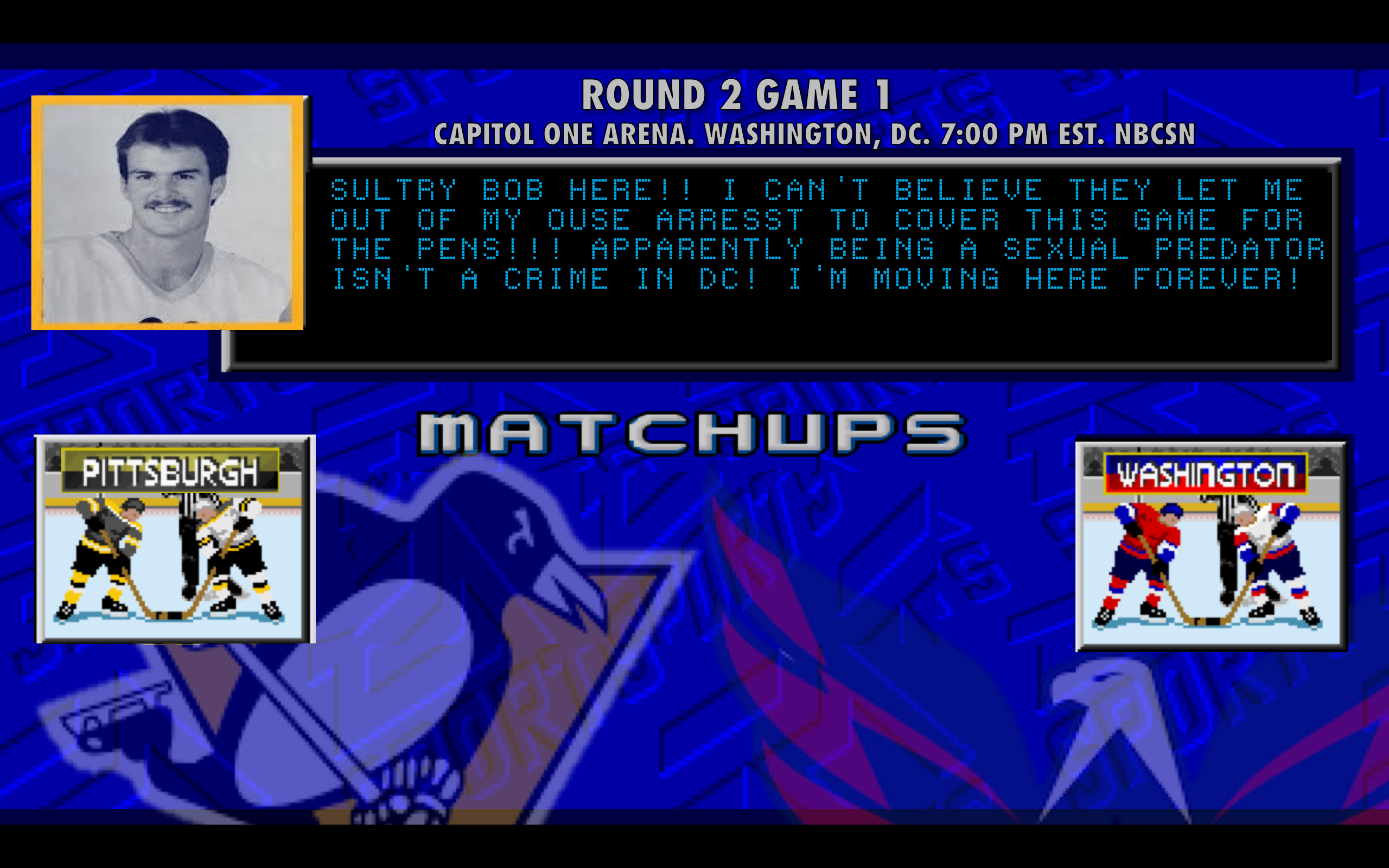 If you thought the Pittsburgh Penguins and Washington Capitals could get through the Stanley Cup Playoffs without having to face one another, you must have been hoping for or expecting something completely catastrophic to happen to one of those teams.  But here we are, late April, heading for the first week of May, and the Penguins and Capitals are indeed facing each other in the second round of the playoffs once again. How anyone could have expected anything else given the competition each team faced in the first round is a little silly; the Flyers and Blue Jackets are far too mediocre to overcome their shortfalls.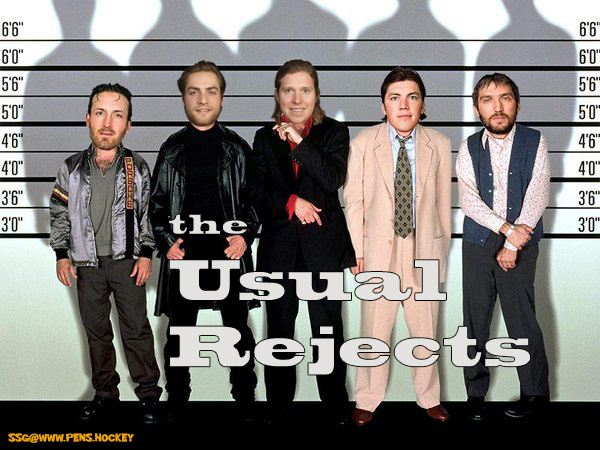 There is plenty of recent history between these two teams, but the refrain you're going to hear from both sides is that the past doesn't matter one bit.  For one man in particular, this credo will be the focus of his efforts.  Prior to Game 1 of their series against the Blue Jackets, Capitals head coach Barry Trotz announced that Philipp Grubauer, not Braden Holtby, would be their starting goaltender.  It wasn't because Holtby was injured, but Grubauer had outperformed Holtby in most measures in the regular season.  Grubauer's incumbency lasted less than two games, and even then the Capitals fell behind in their series against Columbus after losing both Games 1 and 2 at home in overtime.  However, Holtby fortified the Capitals in their last four games, allowing just ten goals as Washington dispatched the Blue Jackets.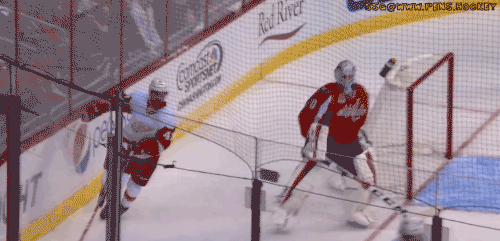 If there's any thought that Trotz goes back to Grubauer for Game 1 against the Penguins, it's probably a short-lived one, but founded on the challenges Holtby has had in the playoffs against the Penguins, particularly last year.  Two postseasons ago in 2016, the Capitals lost in six games, but Holtby had a decent .923 save percentage and allowed 2.66 goals per game; last postseason he allowed fewer goals per game (2.43, or 17 in 7 games) but his save percentage plummeted to .877.  The efficiency with which the Penguins were able to beat Holtby improved remarkably compared to the year prior, and whatever focus Holtby supposedly was able to channel against the Penguins evaporated in short order.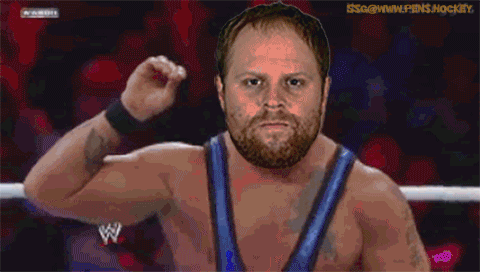 Overall, the Capitals are in worse position defensively than they were last year.  They leaned heavily on Matt Niskanen (29:28/game), Dmitry Orlov (28:20/game), and team scoring leader(!) John Carlson (27:35/game) in the first round against the Blue Jackets; those three played 19:41, 18:20, and 21:24, respectively, against the Penguins last postseason. Then, a cliff: old pal Brooks Orpik played 19:04 (compared to 13:35), then Michal Kempny at 16:51, and finally it was Christian "Don't Call Me Gin and" Djoos playing the sixth defenseman with just 7:52 against the Blue Jackets in Game 6.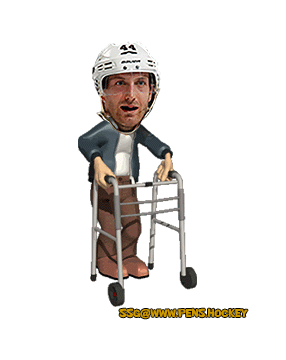 There's no Kevin Shattenkirk or Nate Schmidt to help lighten the load for that top three.  The more the Penguins see of Orpik and Kempny, certainly the better, but Niskanen and Orlov are two of the top three ice-time leaders in the playoffs and Carlson is seventh; to compare, Penguins' ice-time leader Kris Letang is twentieth at 24:45/game.  The burnout factor will have to be kept an eye on for the Capitals as this series progresses.
To that point, a quick series is perhaps exactly what the Capitals are hoping for.  Beyond the Penguins health concerns (Evgeni Malkin's leg, Carl Hagelin's concussion, Phil Kessel's…hot dog?), when the Flyers were able to score goals on Pittsburgh they did so in bunches; three games saw the Flyers score four or more, and only because the Penguins scored eight in Game 6 were they able to overcome that outburst.  (It is bizarre to consider that Sean Couturier scored three goals and added two assists on a torn MCL in Game 6.  The Flyers are terrible.)  Washington will be trying to get in on the scoring action early in games and this series, and it will require a team effort to hold them off.
(On that note, losing Hagelin for Games 1 and 2 might be a bigger deal than most people may want to admit. Sure, we're a couple of years removed from the HBK Line, as Hags' offensive skill has gone down, but there are few forwards on the Penguins roster that are as tenacious for the puck as he is.  The remaining forwards will have to step up their game in the defensive zone.)
And, of course, there's Malkin.  There are a few players the Penguins can't afford to lose if they want to make a long postseason run, and Malkin is definitely one of them.  Then again, I would have thought Letang would have been another but we've seen what the Penguins can do without him.  Still, Malkin is underrated in the defensive zone and makes everyone respect him in the offensive zone.  His is a presence that no player can replace, and the sooner he's back in the lineup (and healthy!), the better.  Otherwise, the Penguins can't replace what he does with two or even three Derick Brassards and that is an extraordinary problem for the Penguins.
Putting things into a broader perspective, between the absences on Pittsburgh's roster, their troubles on defense, and their own problems in finishing out the Blue Jackets and getting past the second round, there is an enormous amount of pressure on the Capitals to come out swinging in hopes of putting the Penguins away for once.  Sure, every team that makes the playoffs has pressure – if you don't think, even after two straight Cups, that the Penguins are under pressure to win again, guess again – but the Capitals are probably the best team to fail to win the Cup in successive years.
They have Alex Ovechkin, who is the best active player in the League to never win a Cup.  Every player in the Capitals' locker room knows that each time they fail to win a Cup is a failure to solidify Ovechkin's legacy.  Not that he isn't the greatest pure scorer of this generation, nor that he won't be in the Hall of Fame, but not winning the Cup puts a damper on every player's reputation.  It's why the Bruins traded Ray Bourque to the Avalanche.  It's why old guys like Jarome Iginla and Matt Cullen get shuffled around in the waning years of their careers while they're still somewhat useful.  Everyone wants to be a Cup winner at least once in their careers.  Unfortunately for Ovechkin, the Penguins are constantly in his and the Capitals' way, and there would still be two more rounds to go if Washington was ever able to beat the Penguins.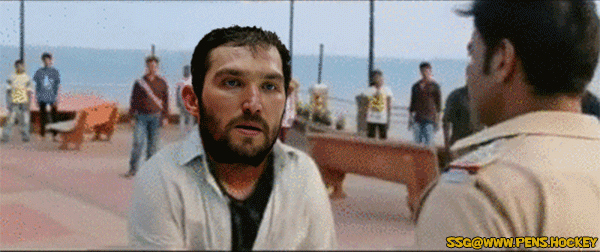 The Capitals need a strong start to this series, because their confidence depends on it.  Don't let them trick you into thinking they have all the confidence in the world, because they can't.  The Penguins are to them what the Yankees were to the Red Sox prior to 2004.  Beating Pittsburgh is the one hurdle they need to clear to have any serious Cup hope.  Even if they win tonight, that's not enough: Malkin's out, Hagelin's out, and the Caps usually win Game 1 against the Penguins.  Washington won't be safe until they win four.  They (and we) better keep that in mind.