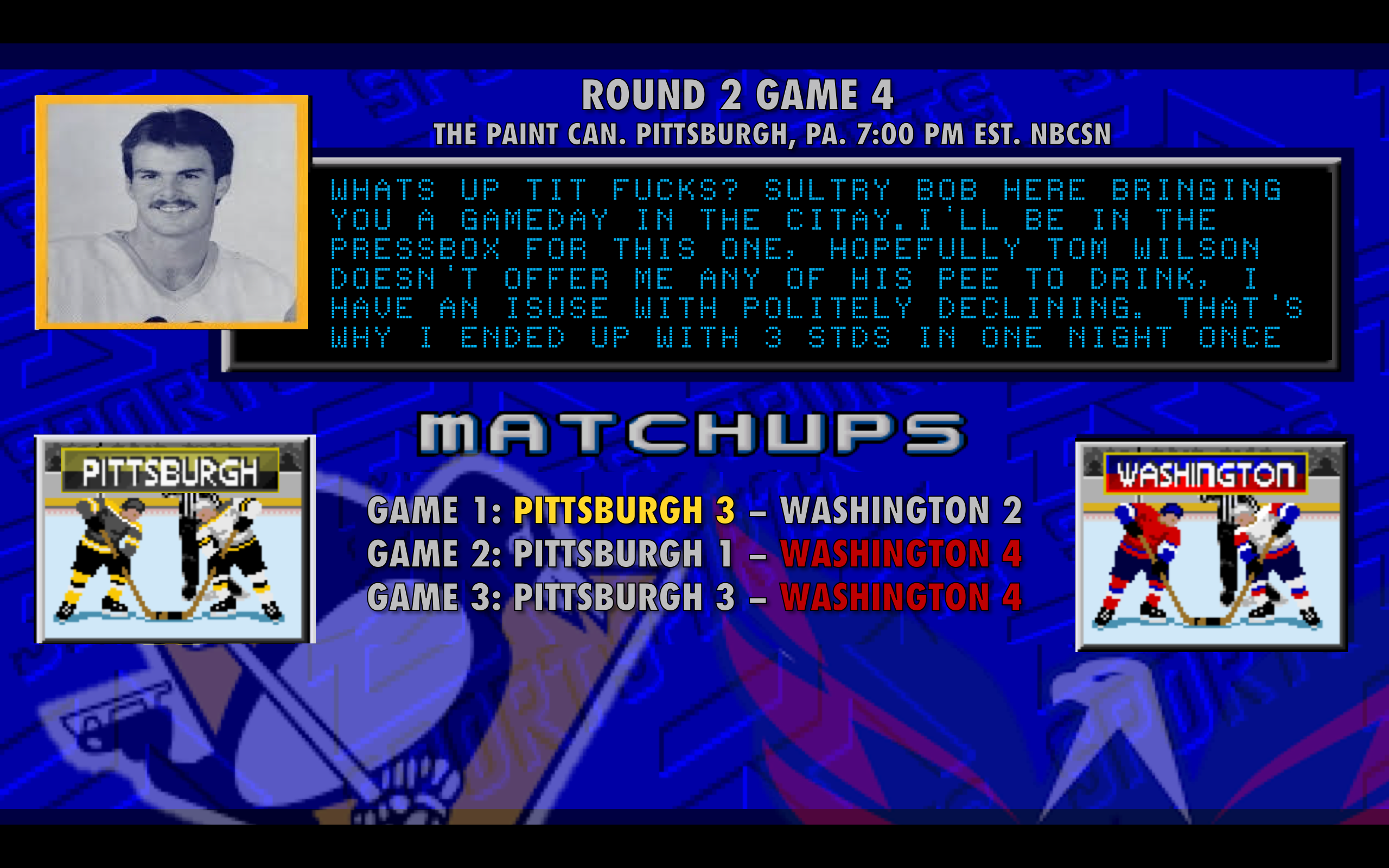 Lost in the controversy of Tom Wilson drinking his own pee, a hockey game was played between the Washington Capitals and Pittsburgh Penguins on Monday, with the Capitals beating the Penguins 4-3 on a late game-winning goal by none other than Alex Ovechkin.  It was the second straight loss for Matt Murray, who had until then held a 10-1 record in games after a loss.  It was also Murray's second straight game giving up four goals, which hasn't happened since…March.  The Penguins are 8-12 this year when Murray allows four or more goals, and those twenty games were tied for fifth-most in the League.  By comparison, Braden Holtby has only allowed four goals twelve times this season, and the Capitals record in those cases was much worse, at 2-10.  But, this is the postseason, and the Penguins need better from Murray.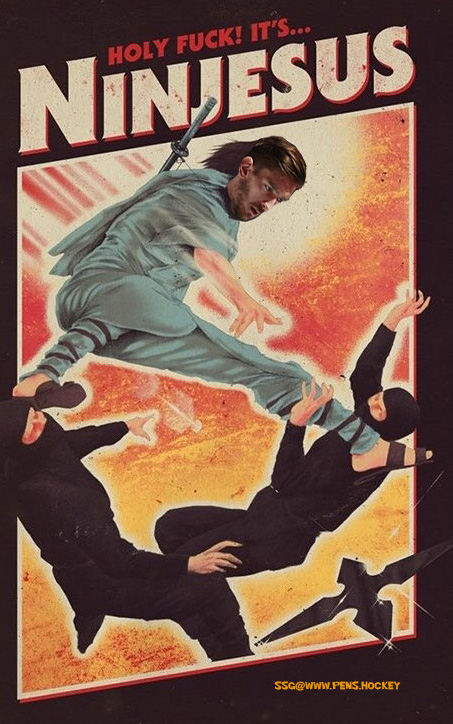 Game 4s are typically pivotal; while many series can be 3-0, in which case the team behind will be on the edge of failure for the remainder of the series, in the case of all of the still active series, the margin is 2-1 and things are still very much in the balance.  The Penguins had stolen home-ice advantage away from the Capitals and made this series a best-of-five, but the Capitals have stolen it back and now Pittsburgh faces a 3-1 deficit heading into Game 5.
There is plenty of positive to consider however.  Wilson's hit on Zach Aston-Reese not only put Wilson on the NHL's suspension list (three games, which is reasonable), but it also might be the catalyst for head coach Mike Sullivan to bring some new blood into this lineup.  With Brian Dumoulin apparently feeling no ill effects from being on the receiving end of Wilson's second-most recent controversial hit to the head, Evgeni Malkin's return and gradual improvement in Game 3, and the prospect of Carl Hagelin returning tonight, the Penguins could be almost back to 100%.  The sooner this happens, the better.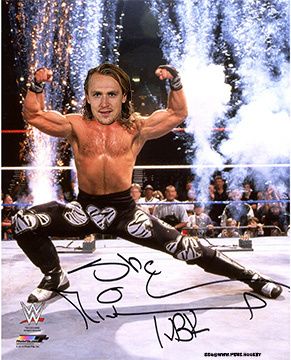 For the last two seasons, the Penguins have been quite a handful for their opponents, with arguably two first lines (centered by Sidney Crosby and Malkin), a second line (centered by Nick Bonino), and a third line (centered by Matt Cullen), and that depth really helped key the Penguins to two straight Cups.  This year and particularly thus far in this series, there's been a first line (Crosby), two third lines (Riley Sheahan and Derick Brassard), and a fourth line (Carter Rowney).  The power play only got on the board for the first time in this series in Game 3, and it helped a lot to have Malkin back.  If he's back to normal and Hagelin plays, maybe they'll have a second line with Bryan Rust on the other wing.  Beyond that, the bottom six is a train wreck.  Brassard and Sheahan are playing well, and Conor Sheary is too, but none of them have scored in this series.  Phil Kessel is all legs, which is more detrimental than anything considering he's getting the fourth-most ice time in this series among Penguins forwards but has just one assist.  And then of course is the fourth line, which has been as useful as they have been all season (which is to say, not very).

Losing Aston-Reese negates the (potential) return of Hagelin, particularly on the penalty kill, which complicates the possibilities of swapping forwards, specifically Daniel Sprong.  While Mike Sullivan said that he considered Sprong an option, that flies in the face of conventional wisdom surrounding Sprong's maturation to the NHL level.  Long has it been suggested that Sprong wouldn't be brought into the lineup because his role – a sniper, or a pure playmaker – would be superfluous on a team that has at least one major one (Kessel), and that his attitude against learning more of a two-way game also ran contrary to Sullivan's wants.  Now we'll see if the possibility of a spot for Sprong in the lineup changes that, or perhaps if Sullivan will zig away from him and zag towards Jean-Sebastien Dea, Teddy Blueger, or Garrett Wilson, just to mess with all of us (and Sprong).  In case you needed reminding, Sprong was fifth in the AHL in points, tied for second in goals, a 15% shooting percentage, and all this as a "rookie" no less.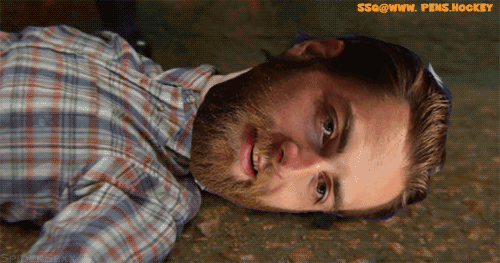 All that being said, the Penguins need to improve in all aspects of their game: offense, defense, special teams, and goaltending.  If they can start doing that tonight, they'll knot this series back up and it'll become a best-of-three series.  If not, well…they've been down this road before.  It's not pretty, but they can do it.