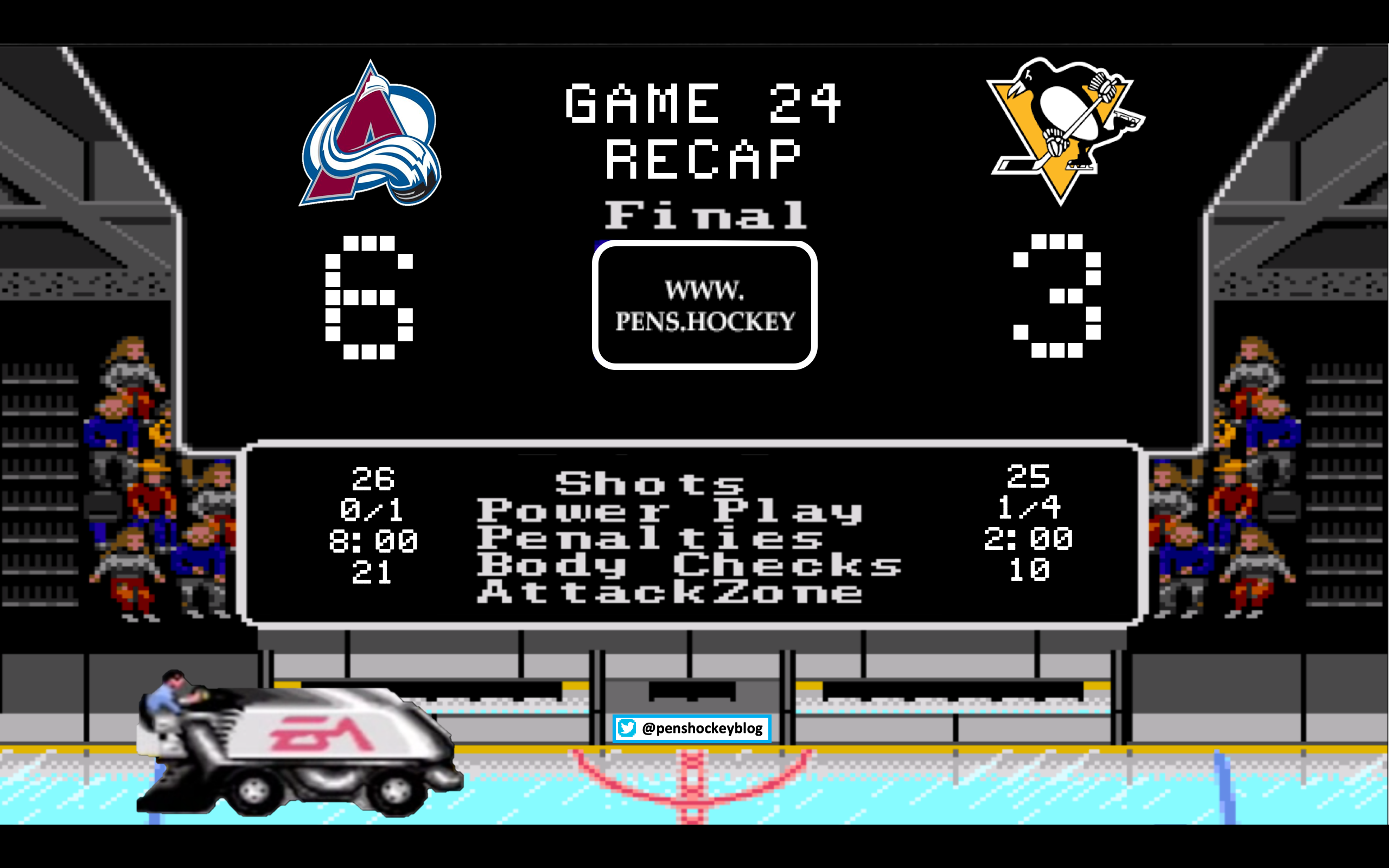 Well fuck. My prediction last post for this game was not entirely correct. It was a tough game, Colorado is a good team, we didn't win. It's also really tough to travel to Denver the night after playing a game, which should honestly not be allowed. Incredible athletes or not, less than 24 hours to acclimate is a joke.
ALSO…It's pretty tough to win games in the NHL when only One Guy out of all of your players on the team shows up to play.
In case I wasn't clear…I mean, "REALLY SHOWS UP TO PLAY."
Let's do this.
This game started with Detroit playing St. Louis…for me anyway. Go blow yerself NBCShitNet for not having the sense to plan on the first game of a doubleheader going long and not setting up a backup 'go to' channel to cover the start of the 2nd game. I mean it's not like NBC doan have a gajillion channels on the dial…and GET BETWEEN THE glASS PEEAIR.
So anyway…once again there was really fast skating and great passing going on in this game early on. Unfortunately it was all from the team in the stupid looking uniforms. The Penguins obviously forgot to unpack their skates and sticks when they got to Denver…and this happened:
This sequence was poop in a pot for the Pens D. The one good thing that happened as a direct result of this play however was that it REALLY seemed to piss off One Guy who was playing Snow Angel at the time …more about that later.
The rest of the period was more of the Pens escaping the attack of the speedy Avs.
Not a great period for us but at least it ended 1 – 0 and we weren't getting blown out on the scoreboard even though we easilly could have been. The best thing aboot this period was that it ended and we got to see this:


After the cleavage…I mean intermission, moar of the same fuckery of the 1st period ensued:
WRONG JOHNSON…Jarry complained that he was interfered with…he was…by Dumo, who was drunk again.
Two minutes later our buns were buttered once moar:
Wilson finally washes ashore to ram one in our back door…payback is a bith T. Hanks.
12 minutes or so went by with the Penguins looking like they were going home alone, after striking out at RUGGERS, to a slice of cold, raw liver and their right hands….except for One Guy who actually was able to score:
One Guy came to Denver to hawkey.
And that hot rubber insertion felt so damm good, that One Guy decided he wanted to feel it again:
FUK YEAH! 2 goals in the final minute of the 2nd period  by the best, and seemingly ONLY Pens player who got off the plane at the airport in Denver. Things were looking better for SOME of the people in the building…not for this dude: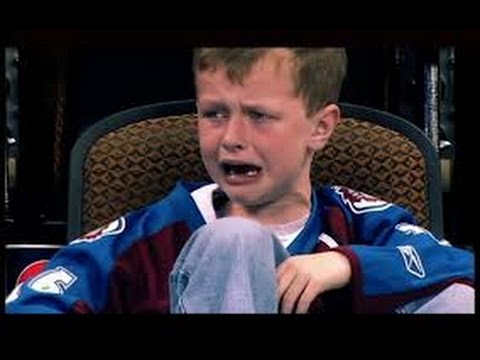 This was not a great period either but One Guy's mighty effort kept it a 1 goal game, 3 – 2 going into the 3rd.
So, the peeAIR is thin in Denver and our bois have to be getting fatigued after playing 5 periods in 2 nights…so let's not waste any moar time, eh One Guy:
NATURAL HAT TRICK…One Guy's 11th HT of his illustrious career. One Guy just made that whiny Avs fan kid punch his mum in the tit. Atta guy One Guy. That hurt so good.
WE now seemed loaded and ready to shoot the bawlz off Red Dead Bednar's bois…and this happened:
Some dik Landedhislog right off of Riikola's shaft and past Jelly Jarry for what turned out to be the GWG.
The Avs skoard two moar golas butt frk if I'm gonna waste time inserting empty netter lowlight gifs in here to piss yinz auf even moar. FINAL SKOAR 6 – to One Guy. I'm telling yinz right now If I'm One Guy I'm going into that locker after the final horn and jaw slamming the first player I see wearing black and gold. If no one wants to play with any emotion on this team other than One Guy (and Horny when he's healthy) then pick up yer teeth and GTFO. Go sell ice cream, get on with your life's work…whatfuckingever.
PRIME EXAMPLE OF WUT I'M TALKING ABOOT: After Simon was T-boned at the blueline, no one on this team stepped up and hit back. That is unacceptable. There's only two players currently displaying any real desire to play. This scares me moar than anything aboot this squad. If we're going to turn this season around WE better start showing some fire in the hole. I'm not talking aboot turkey farts here. One Guy does not a Cup Champion make. Wake fucking up!
Really excited aboot the Meat Up on Sarradee. Safe travels to erreyone. See you soon.
LET'S DESTROY THOSE FILTHY GRITTY PUNKS



Loading ...