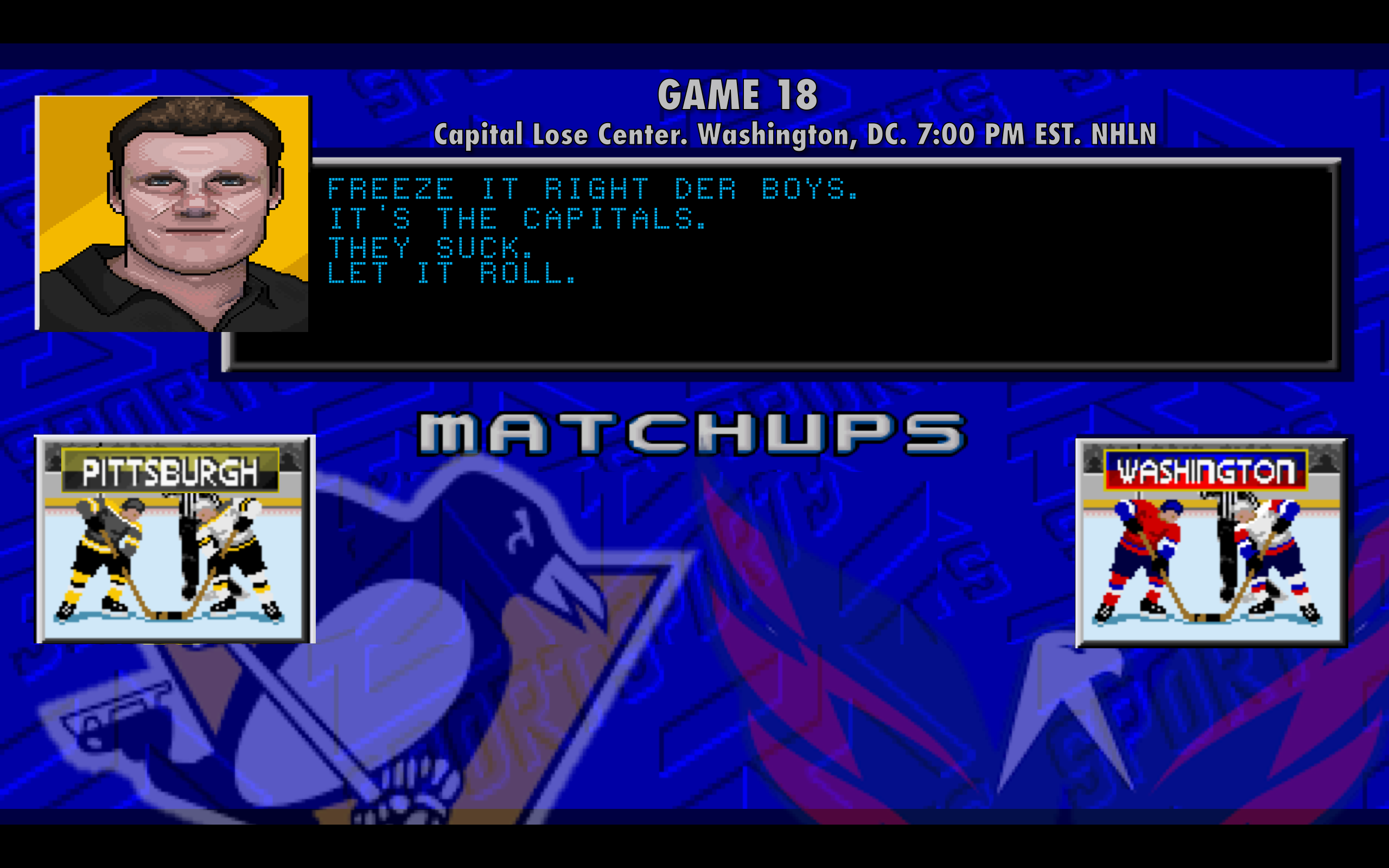 The Penguins are back to work tonight after a nice lay-off from Saturday in Vancouver, yeah the Penguins played Arizona on Tuesday but that pretty much counted as your effort at work the day before Christmas. The last time we saw the Capitals was almost one month ago, on October 11th, a 3-2 win for the Pens. How has Washington made out since then?
Answer:
The Capitals have gone 6-6 since the last meeting with the Penguins, and have sprinkled in 5-2 wins over Edmonton with a 6-2 loss to Vancouver (lolololol), 4-1 loss to Florida, and most recently a 3-1 loss to Buffalo on Tuesday.
The Capitals are finally feeling the struggle that is paying to the salary cap on 4 players, and with Matt Niskanen currently out with injury the Capitals defense looks like it was formed by 5 lucky fans who had golden tickets under their seats.
If you want to see what bad cap management looks like, then look no further than the Washington Capitals capfriendly page:
American hero Timothy Jimothy getting paid in Washingotn through two more presidential elections… let that sink in.
Tom Wilson gets 2 million a year.
And what is the net result of spending 60% of the cap on forwards, and another $7.7 million on goalies?
Note that Matt Niskanen's $5.25 million through 2020-21 is on LTIR right now. As you can see the Capitals have an NHL caliber top 4 when Niskanen is healthy, by which I mean they are at least full-time NHL players. Their bottom pairing is a huge question mark and is the type of situation that can easily be masked in the regular season but exposed in the playoffs, which sounds familiar for Washington.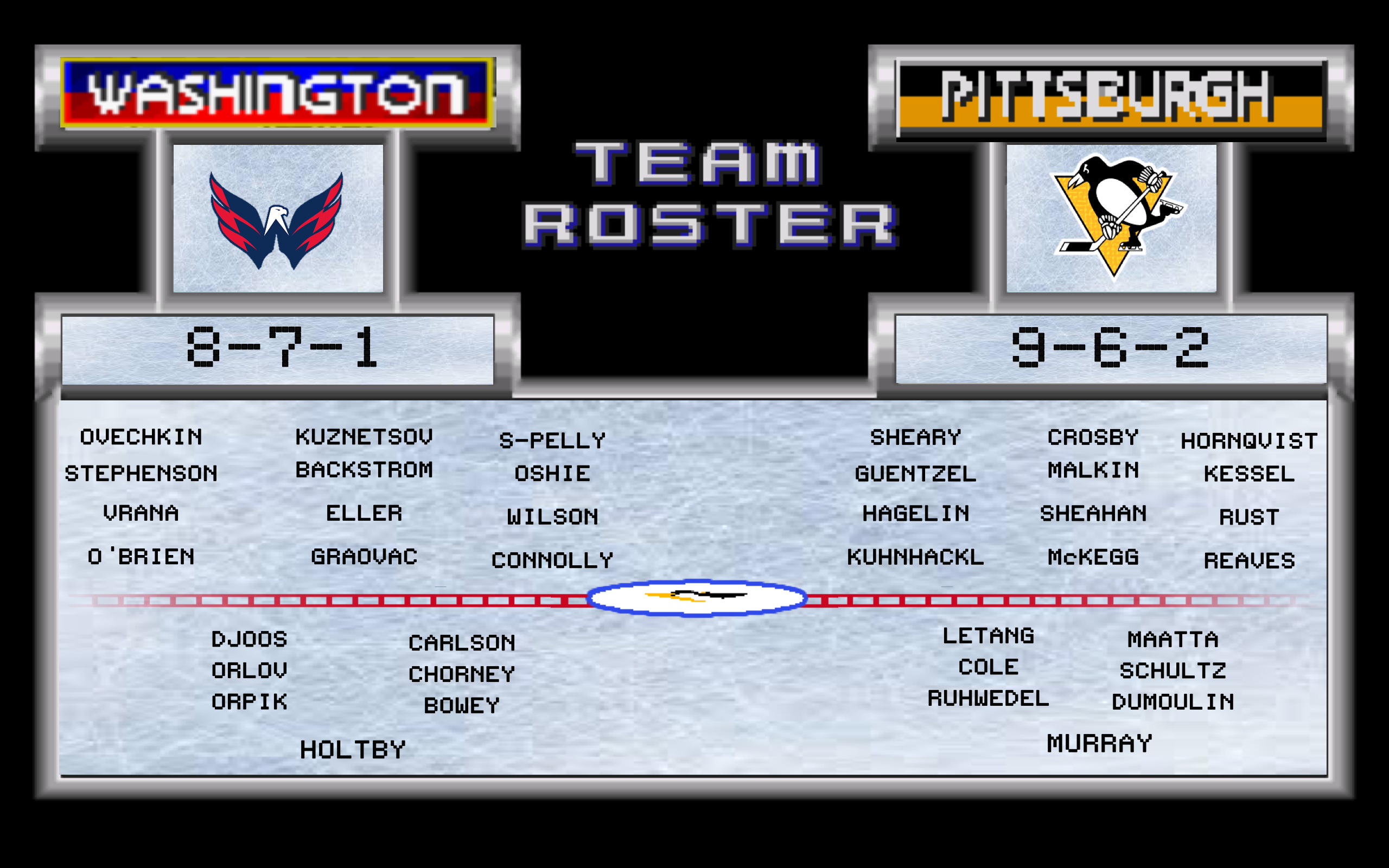 The Capitals have wisely dispersed their veteran defensive talent with the younger guys, but they rotate pairings more than Dan Bylsma used to switch lines and it has resulted in no chemistry. The Penguins on the other hand added Justin Schultz back to their lineup Tuesday night and it had an immediate effect on both the score board and more importantly Kris Letangs minutes, who played less than 25 minutes for the first time since Schultz's injury. Matt Hunwick could be back in the lineup as well tonight, though I wouldn't be opposed to Ruhwedel and Hunwick each getting a game between tonight and tomorrow to keep one guy fresh.
On that note Mike Sullivan benched Carl Hagelin in the first of back-to-backs during the Canadian swing and it resulted in their best backend game when they put a fresh set of legs into that game, so it wouldn't bother me to see a few healthy scratches tonight. Something as small as playing Archibald for Hagelin or Sheary could be enough to give fresh legs tomorrow night.
WHO TO WATCH:
For Pittsburgh:     Sidney Crosby
Sid is currently in his second longest goal skid of his career, an entire 9 games… which means we are about two games away from a "Regardless of analytics, Crosby is done" article from Mud Boonshine. Tonight I have a feeling Sid is going to have that extra jump that comes with playing your favorite whipping boys, and he puts up a monster performance.
For Washington:     The Pittsburgh Penguins
This is a fun rivalry, but let's be honest for a minute, the Penguins currently own all of the real-estate in the Capitals heads and are still looking for a retirement plot. The Capitals have to try to gain some ground against the Penguins making the Penguins and their attitudes the biggest factor for Washington. If Washington can get under the skin of the Penguins, they have a chance. If the Penguins come out and play the way they know they can, it's over.
---
Final Word:
This is a tough back-to-back situation for the Penguins, who travel to Nashville tonight for a Stanley Cup rematch. The Stanley Cup is the trophy you compete for after you make it out of the third rounds of playoffs, Washington. Playing the Capitals first could be a huge boost for the Penguins who are looking to turn around their shitty record in this situations, and this may be the two teams they need to do just that.