Everything you need to know is accurately described by the title of this post, there was a game last night, there is a game tonight, and last night was one of those nights. Since it's Sunday and with a more honest excuse of daylight savings time is a bitch this recap will be a bit shorter than usual.
The Penguins came out looking like the better team and got the majority of the scoring chances. It wasn't until 9 minutes in that the Maple Leafs got their first shot on goal. 3 shots later they won the Phil Kessel trade
Tic-tac-toeeee. #PITvsTOR pic.twitter.com/IaohO4VD7H

— Toronto Maple Leafs (@MapleLeafs) March 11, 2018
The last pass to Kapanen went under the heel of Sheahan's stick, it was this close: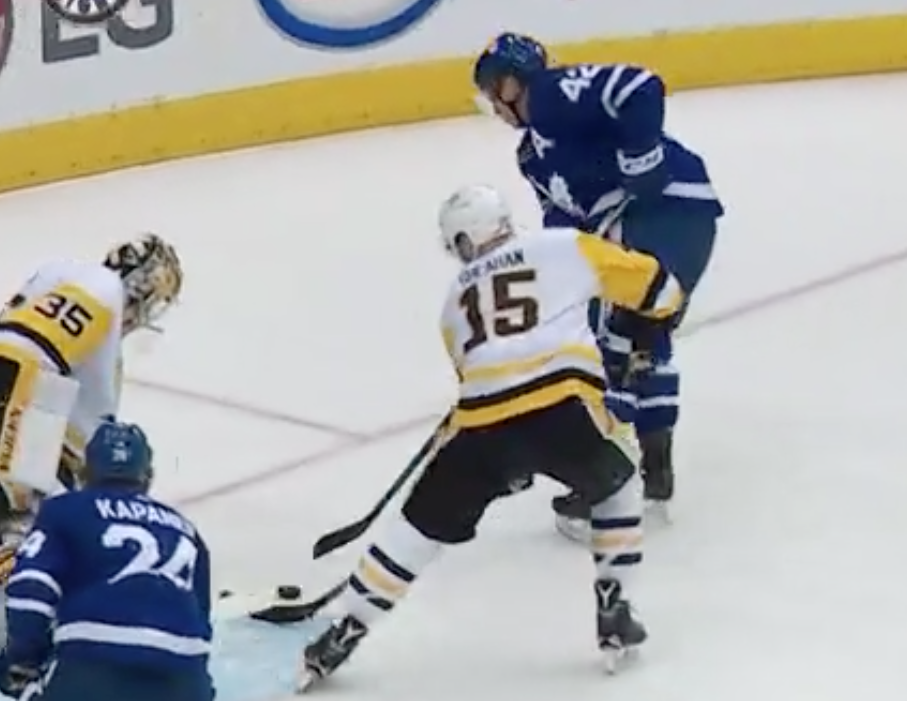 Talk about defending it almost perfectly, aka one of those nights.
The Penguins continued to dominate the period and the Maple Leafs didn't have their normal speed at all. The Pens received some powerplay chances but the Leafs did and excellent job of killing them off as the top unit once again started struggling. Following the last kill Toronto entered the zone for maybe the 4th time in the period and scored again:
Out front and finish. #PITvsTOR pic.twitter.com/gtNOdxTmmS

— Toronto Maple Leafs (@MapleLeafs) March 11, 2018
Not much else to report
Here's a look at your #PITvsTOR stats after the 1st period. pic.twitter.com/jUi7Db9cQE

— Pittsburgh Penguins (@penguins) March 11, 2018

The second was more of the same Penguins dominance without scoring that we saw in the first. 9 minutes in Jamie Oleksiak got called for an interference penalty on a play that gets ignored 99.9% of the time. The Leafs scored on the subsequent powerplay to go up 3-0
Making it two times. #PITvsTOR pic.twitter.com/pG6zwXxZni

— Toronto Maple Leafs (@MapleLeafs) March 11, 2018
With Oleksiak in the box Letang was sent to kill a penalty which is possibly the only area of his game that hasn't improved with time. He is too jumpy to have the patience required to kill penalties.
With a 3-0 lead the Leafs continued to get outplayed and finally Brian Dumoulin had enough, lowered his shoulder and beat Andersen with a nasty drive to the net except it was ruled no goal on the ice because of goaltender interference…
Goaltender interference. pic.twitter.com/yaDLGqAetW

— Pittsburgh Penguins (@penguins) March 11, 2018
For starters Dumo doesn't make contact if he isn't hit by Hainsey. Secondly, the contact didn't prevent Andersen from moving his skate, he just flat out got beat.
Here is where contact was made, the puck is already parallel with the only body part Andersen could've made the save with. Neither his left shoulder nor his head is making this save, just his right leg that has already been beat at the time of contact.
Absolute trash call that sent Dumo to the box for an interference penalty on top of everything. The Maple Leafs scored on that powerplay mainly because the Pens were completely deflated at this point.
Numbers through the 2nd period of play. pic.twitter.com/wxPvqvl7ao

— Pittsburgh Penguins (@penguins) March 11, 2018
The third was all about not getting injured. 16 minutes in Crosby prevented the shutout with a backhand goal that there is no gif for apparently.
SIDNEY CROSBY (23) Assisted by GUENTZEL (21) & RUHWEDEL (3) @ 16:24
PATRIC HORNQVIST (19) Assisted by MALKIN (47) & LETANG (35) @ 17:32
This goal was scored with the goalie pulled. The Leafs would then score the empty netter to cap off a game the Pens had no business losing.
GAME
---
Thoughts:
You don't want to take much away from a call, but the goalie interference call took an emotional goal from a quiet defensemen making the game 3-1 and turned it into 4-0. We are getting close to the playoffs so horrible officiating should be expected, but the fact it is called a no goal immediately means it can't be challenged either. By this logic that goal scored by Philadelphia int he last game off of Jarry's pad shouldn't have counted. If the refs can't reverse a call then whatever, but they should at least be able to say "I fucked up" and not issue a penalty. Especially when said penalty was due to being pushed by the goalies teammate which in fact isn't a penalty.
Andersen with a .950 save percentage, Toronto is going to have a very sad April/May when they realize that isn't sustainable in the playoffs. If you're a Toronto fan and think I'm wrong please refer to Craig Anderson.
DeSmith went 9-9 in relief of Jarry, with the early night it wouldn't surprise me to see Jarry go again tonight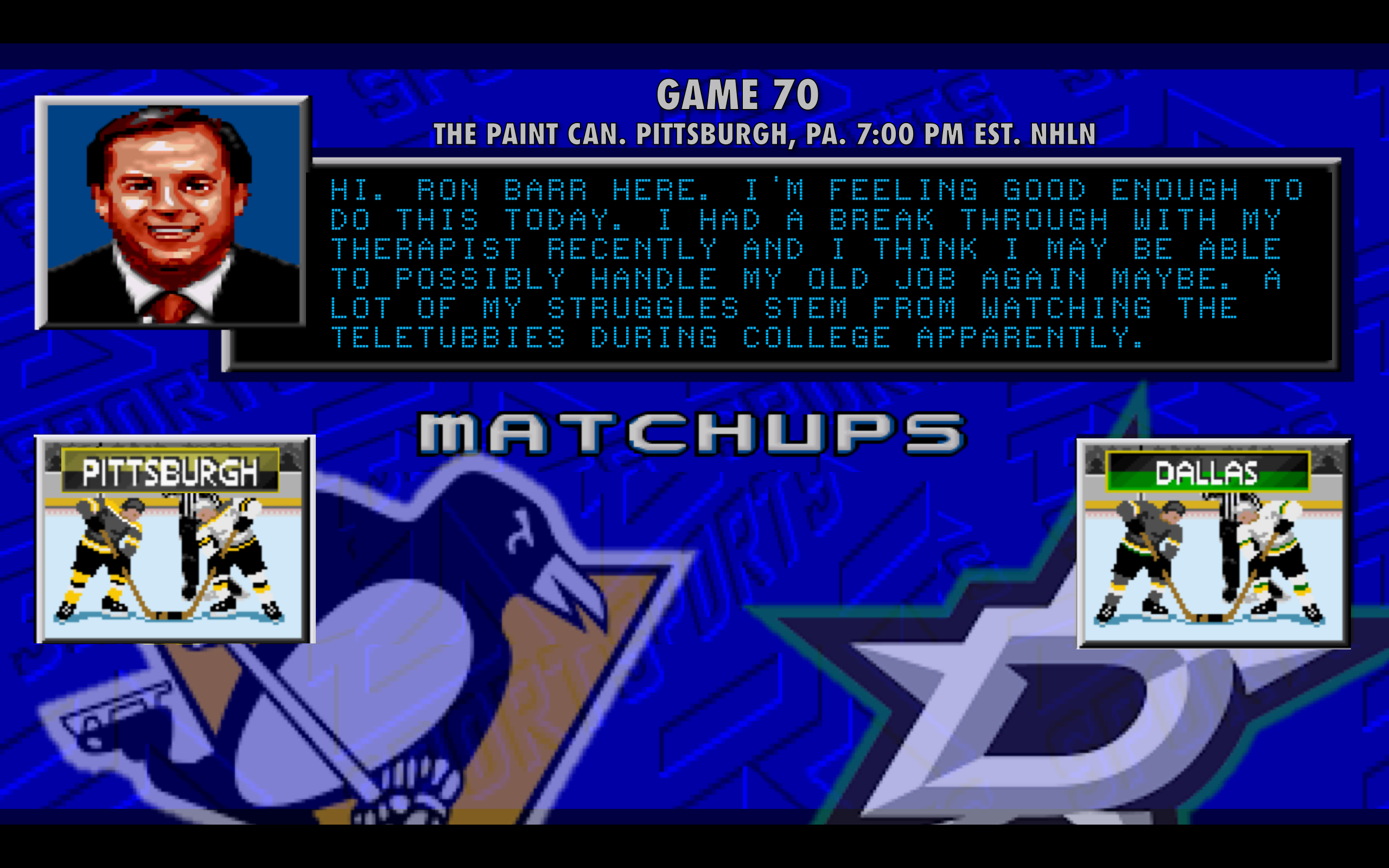 So the Penguins return home for their 70th game of the season tonight against the first Wild Card in the West holding Dallas Stars. The Stars are 3 points out of 3rd in their division, and have a 3 point lead over the ninth place Kings.
During the recap of game 50 when the Penguins playoff outlook seemed to be a dogfight we mentioned that if the team goes 7-3 in each 10 game set remaining they should be somewhere in the top 3 Metro teams. Currently they are doing 1 point better than my 14-6-0 bar I set by going 14-5-1 in the last 20:
Game 50-59: 8-1-1
Game 60-69: 6-4-0
The 6-4-0 is more concerning since it is more recent, but an injured Matt Murray, some roster turnover and a few sketch games by the backup could be to blame for that. Either way, the Penguins go into this game in good playoff position: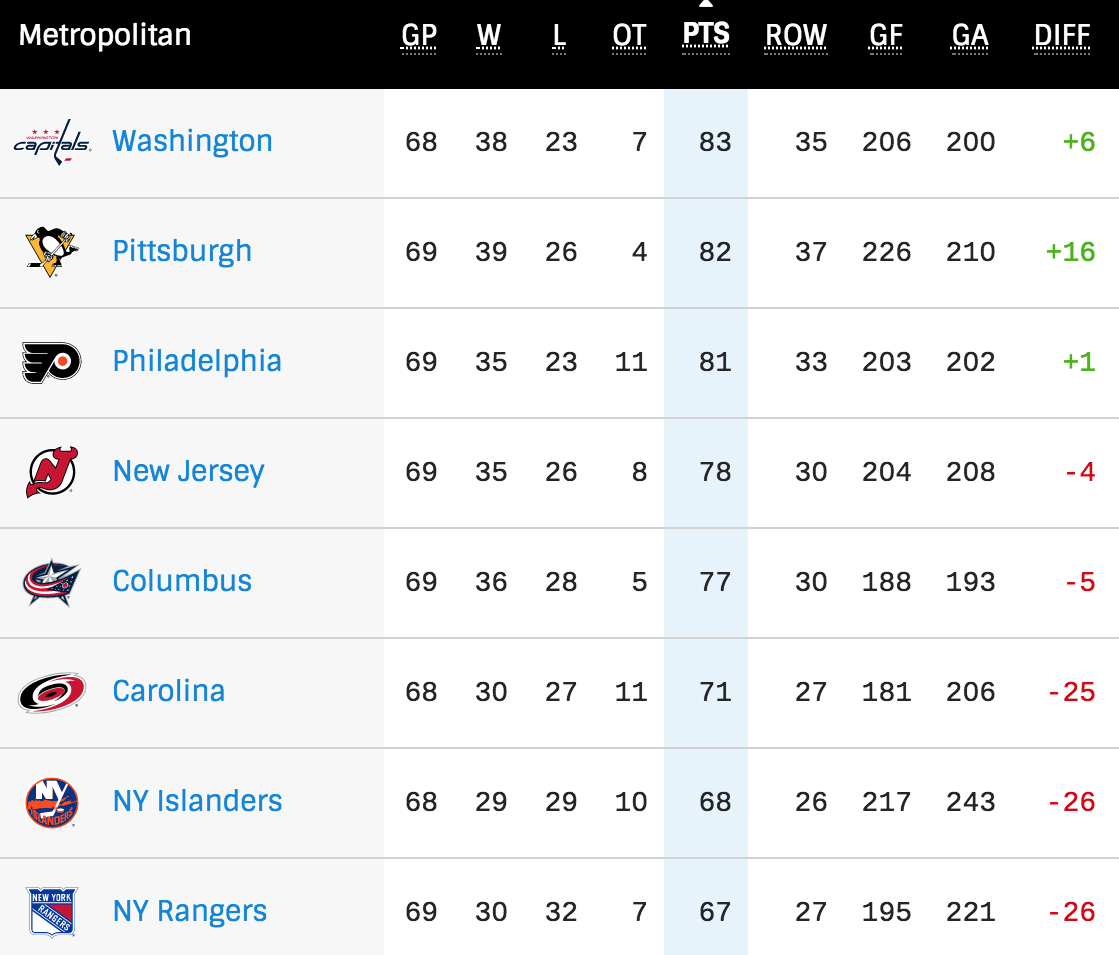 After tonight 6 of the remaining 9 games in March are against non-playoff bound teams with the 3 that aren't being division match-ups with the Devils (twice) and the Flyers. The Pens finish with a potentially huge April 1st game against Washington followed by the Jackets and Senators, who get to end their season for the second year in a row in Pittsburgh.
Your guess is as good as mine with who starts in net tonight. DeSmith only played one period but that also gave Jarry a break and to his credit he wasn't horrible in goal last night.The rest of the lineup should be the same. Also, buckle up baby, the NHL playoffs officially start in one month but based on the officiating lately you already knew that.
Last night was a fluke and it's time to put that behind ya, brother, reach down and give your balls a tug, brother, because we need this deuce, brother, now go out there and take it!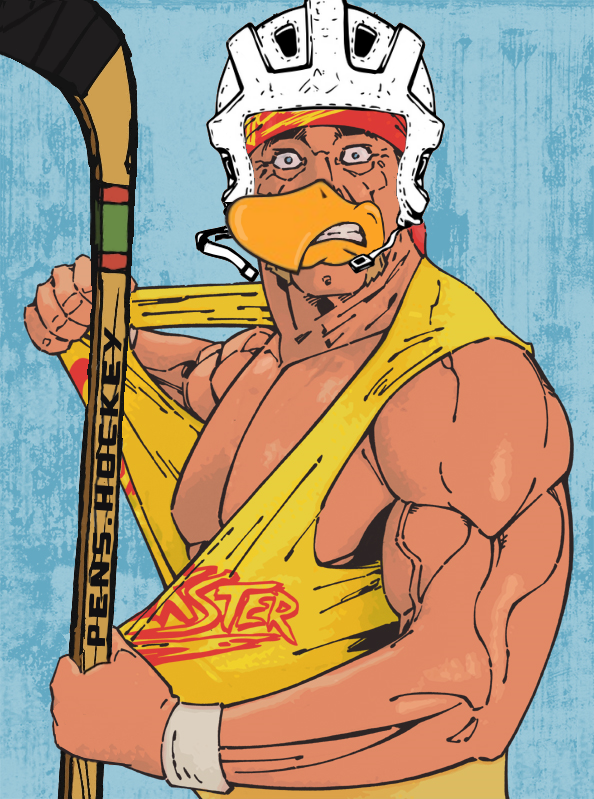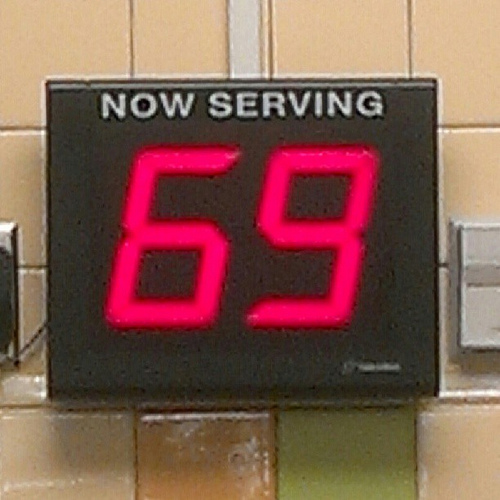 Loading ...