It is kind of crazy that this is the final regamecapday of the season. It is extremely crazy that anyone is still reading us at this point. Phil Kessel blessed the unforgiving city of Toronto one last time last night by not scoring in the final period of the game to break hearts. Some won't believe it, but we all know he did it on purpose. All jokes aside congratulations to the Maple Leafs organization, I actually have respect for any team that admits they suck and goes through the process of a real rebuild instead of teams like Vancouver and Philly who know they suck but just try to change one player at a time. With that being said it would absolutely be in the best interest of the Maple Leafs to somehow get a point tonight against the Blue Jackets, because the effort they brought (which was presumably their best) against a Penguins team with a bottom 6 of AHLers is going to result in a very short return to the postseason against Washington. Meanwhile yesterday the Blackhawks lost in overtime to the Kings meaning the Penguins will finish the season with the second best record in the league, not too shabby boys.
PHIL KESSEL (23) ASSISTED BY CULLEN (18) & KUHNHACKL (12) @ 6:11
Anyone think that Geno prank was good luck? pic.twitter.com/zZVkfrcFvj

— Pittsburgh Penguins (@penguins) April 8, 2017
Not sure you could've scripted a better first goal of this game. The doubt that this goal put into the heart of Toronto fans warmed mine. Vintage Phil shot, what a nice guy, tries hard, loves the game.
James van Riemsdyk scored a few minutes later off of some ridiculous hand-eye coordination keep in at the blue line.
James van Riemsdyk buries an absolute circus goal to tie the game 1-1. Penguins lose their timeout challenging it. pic.twitter.com/vhaYAoacKs

— Jeff Veillette (@JeffVeillette) April 8, 2017
Talk about a guy you always forget about in the NHL.
The rest of the period would go uneventful and buttcheeks clenched a little tighter in Toronto.

At this point the majority of Toronto believed that if they kept pushing they would be able to hang in there and a fourth of Pittsburgh couldn't believe the game was tied while the majority of Pittsburgh was upset that they were showing hockey on Root instead of baseball. To be fair, listening to the Penguins on the radio has to be a better experience than listening to the Pirates, but Root only has 2 games left to milk the sponsor dollars from the teet with the Pens.
The Maple Leafs were given a powerplay 3 minutes into the game and Tyler Bozak gave them their first lead.
Bozak makes it 2-1! Greaty pass by Willy pic.twitter.com/ZvXsEHFdRR

— Flintor (@TheFlintor) April 9, 2017
Sometime around here Tom Sestito made contact with the Leafs goaltender who was injured on the play and had to leave the game, though he will be playing tonight against Columbus so whatever. I've tossed with this for awhile, on one hand it's Tom Sestito so he doesn't get the benefit of the doubt, on the other hand if Jake Guentzel makes that same play nobody says a word. Unfortunate play for sure since it resulted in an injury, the goalie was definitely out of the crease, and we've never seen Tom Sestito be sneaky dirty before, he generally doesn't hide it. Regardless the Toronto faithful continued booing Kessel more than Sestito and the vibes wouldn't last long in the cent-re as the Canadian Golden Boy broke some Canadian hearts:
SIDNEY CROSBY (44) ASSISTED BY GUENTZEL (17) & SCHULTZ (39) @ 7:55 PPG
SLAP ME SILLY, SIDNEY! pic.twitter.com/qxUCfPY3rH

— Pittsburgh Penguins (@penguins) April 9, 2017
For future reference, it will never be a bad idea to just use a Mike Lange quote for goal gifs, ever.
The period would play out scoreless the rest of the way and this started to become comical.
Wilson-Rowney-Archibald / Sestito-Porter-Simon
Kuhnhackl on the second line. This game shouldn't even be close. What the hell is wrong with Toronto in what is essentially a must-win game?
Answer, apparently everything:
Shoutout to the Hockey Gods. pic.twitter.com/IregYgeA0z

— Pittsburgh Penguins (@penguins) April 9, 2017
JAKE GUENTZEL (16) ASSISTED BY TORONTO @ 6:51
As time dwindled down I started to feel bad for Toronto, could you imagine an own-goal leading to a loss that potentially eliminates you from the postseason. Luckily for the safety of everyone in Toronto Kasperi Kapanen was around the net to pick up his first NHL point at the 14 minute mark. Huge goal, great memory. Paul Steigerwald started wondering out loud if that goal made Rutherford question the Kessel trade, answer: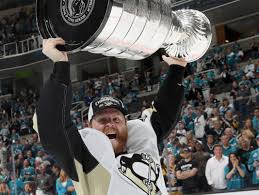 Steigerwald is awful. I mean, I know we say it a lot and we pick on him a lot and it probably isn't as easy of a job as it seems, but it also isn't that fucking hard. Thanks to Ungaba we have our newest slogan for Steigy and Root:
Some dude named Connor Brown scored a goal that will inevitably raise the bar for his future expectations by the Toronto media at 17:12 to give the Leafs the lead. Auston Matthews nets his 40th of the year into the empty net and the Maple Leafs are returnign to the playoffs. Biggest victory in this game is no Penguin got injured, and Maatta and Malkin were possibilities to play.
So here we are. The 82nd and final game of the season. What a trip it has been, I'm not sure how we have already watched 81 games. This isn't going to be a long report because this isn't going to be much of a game. As you can see the Penguins are 3-1 against the Rangers this season, outscoring them 19-10 in the process, and 17-5 in the 3 games they've won. I'm probably going to get shit for saying this, but the Rangers are a team that may surprise people in the playoffs. They have played consistently good hockey since December and have quietly gone about putting together a 47 win season under the radar of the rest of the Metro division. Playing through the Atlantic is a gift for New York, especially if the handle Montreal in the first round.
The only things I am hoping for are Maatta and Malkin to get some gametime in and Tristan Jarry to get the start as a reward for his great AHL season. It's going to be something else seeing #35 in that white jersey again: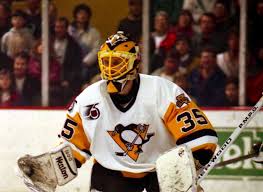 Also, always loved the simplicity of this jersey: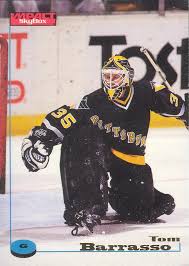 If I had to choose I would rather Maatta play over Malkin, as I am not worried about Geno being rusty come playoff time but Maatta is another issue entirely. Not going to lie but I didn't even look up the Rangers lineup card, Spongebob sums up my feelings perfectly. Just like yesterday my advice is to watch this game for the pure enjoyment of watching hockey and nothing else, escaping injury free will be a win as the real games most likely begin on Wednesday.
---
Speaking of the real games, we are finishing off the regular season which means we will beginning our first ever #hockeypornament . We have each winner from our "best of last 10 games" randomly placed in an 8 team bracket. We are going to have one first round match-up per day starting this week, so even if there isn't a game that day be sure to log on and vote so that you can help us choose the porniest of the porn. I've recently seen all of the "contestants" and I cannot wait to see who comes out on top.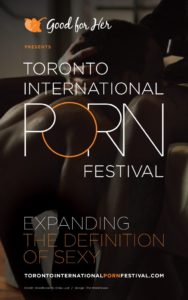 BLOW LEAVES BLOW...PIK-A-PORN
3) "Fleury absorbs that with Hymen in front." -- Hughson (33%, 9 Votes)
4) "He went short side on Fleury, who got a little lovin from his best friend." -- Errey (30%, 8 Votes)
2) "You can see Fleury feeling it between his pads and hanging on." -- Craig Simpson (26%, 7 Votes)
1) "He wants to get off, tells Jake Gardner as he skates by him." -- Jim Hughson (11%, 3 Votes)
Total Voters: 27

Loading ...