Since he first game to Pittsburgh Phil Kessel has been under the scrutiny of some of the finest hockey minded media types on the planet. He has been called out for his lack of regular season scoring, or something. His point per game pace in the playoffs was deemed unacceptable by people forgetting that the team had not been eliminated yet. It's even been suggested that an assistant coach is the main reason Kessel has had the success he has in Pittsburgh, and that he will suck next season. The one thing that isn't talked enough about Phil Kessel, especially during the offseason, is his sister being a torch carrier for women's hockey and for the struggling NWHL. Meet Amanda Kessel: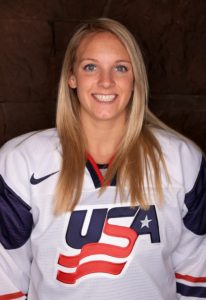 Amanda, along with the core group of girls that make up team USA were in the spotlight this year for putting what they believe in (equal rights for women, how dare they!) and threatening to boycott the National Championship tournament being held on US soil. In today's culture we hear about things like this all the time, teachers going on strike for 2 days but then you hear nothing else about it, riots in the streets for 4 days but then another shooting happens so that's where the news goes, etc. These women had the balls (sorry) to make this stand and not back down all the way up until USA Hockey caved in weeks before the tournament. A tournament that was punctuated by Team USA winning, further proving their point.
Womens hockey is never going to be as fast and physical as mens hockey, but that doesn't mean it should be brushed under the rug. During the lockout I know I wasn't the only one waking up at 3:30 AM EST to watch Malkin play for Metallurg Magnitogorsk, and some of that hockey was god awful. So why am I bringing this up now? Through conversations with friends I was reminded that Hilary Knight participated in Anaheim Ducks practice, which left players saying things like "she impressed me," "she fit right in," and "she stuck right with [us], even in the up tempo drills." This stunt helped gain traction for the women's hockey movement, and I think it is one the league should look into more which brings me back to Phil and Amanda.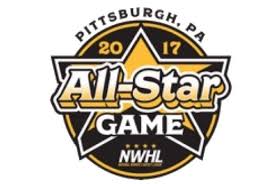 Last year the NWHL held their 2nd annual All-Star game in Pittsburgh, a weekend event that mimicked the NHLs except they really went out of their way to include the fans and bring as many young girls onto or near the ice as possible. A friend of mine, Pat Damp of Pat and Leah have a hockey podcast, was given a media pass and said afterwards that the atmosphere created was phenomenal and the crowd support seemed like a NWHL and Pittsburgh fit is something meant to happen. It was curious of the league to host their All-Star game in a city they don't have a team in, wasn't it?
The NWHL is returning to Pittsburgh, well Cranberry Township at least, for not just this clinic but also a regular season game at the same time. To me this seems like the NWHL is looking hard at Pittsburgh for being the next location of expansion, and after the reception the All-Star game received I think the city will accept this hypothetical team pretty well. They obviously won't sell out PPG Paints Arena or anything, but I don't think there will be a problem filling up the UPMC Mario Lemieux Sports Complex arena. So why in the hell did I start this post off making fun of Phil?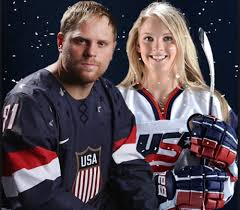 The Penguins are in a unique place right now because they have a top player in the mens league related to one of the best players in the womens league. We've seen Knight go through a practice with the Ducks, but what if the Penguins could do more? What if the Penguins had Amanda join them for training camp? Or even better yet a preseason game? Can you imagine the publicity that that gesture would get not only for the NWHL but also for the NHL. It would show that the NHL supports the women and what they are trying to do, and it would certainly gain the attention of national media. A woman playing in a professional men's game. There is debate, and always will be debate, that a woman simply can't play the game at the pace of men but it just isn't true. Physically the mens game is tougher and I will never say that a 5'6″ 150 lb female should be getting hit by a 6'3″ 230 lb male, but in a preseason game where hitting can be monitored, I would love to see the league take this ballsy leap into the 21st century. In my high school league there were females that played and you knew which players were female and not to hit them open ice (there was also a douche with long hair on one team that avoided a lot of checks this way), but board play was fair game.  I'm not saying it will happen because as J-Bot likes to say, "best sport, worst league," but imagine the hype surrounding the Pittsburgh Penguins vs the St. Louis Blues in the Kraft Hockeyville USA nationally televised preseason game if Amanda Kessel was lining up next to her brother. It would be an unprecedented move that could change everything for both leagues.
---
It was discussed with friends that if a NWHL team does come to Pittsburgh, bringing back the Pittsburgh Hornets should be automatic: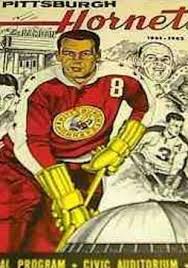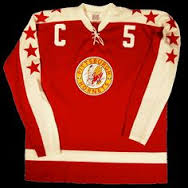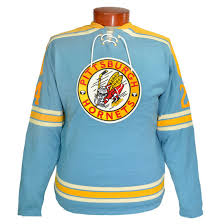 Switch these colors to the Pittsburgh Black and Yellow and it's a match made in heaven, though I do like the look of the blue for a women's team. Something is certainly in the works, and it would be a wasted opportunity not to capitalize on the sibling factor of the Kessel family.