Hello Everyone and Welcome To The Jason Irving Experience
Big Thanks to Rad and Brendan for Bringing me On Board. I Hope to Have Many Seasons of Laughs and Insight Here on Pens.Hockey! A little about Myself: I run Social Media (Twitter, Facebook, Myspace lol jk) for Three VERY Popular Penguins Blogs. I Try and Stay In The Shadows but I've Got Some Things On My Mind That Just Need Out! Without Further Ado, Let's Jump Into Part One of My JXP!

We Need to Trade Patric Hornqvist
None of the following stats are skewed. Everything is factual and I encourage all of you to fact-check.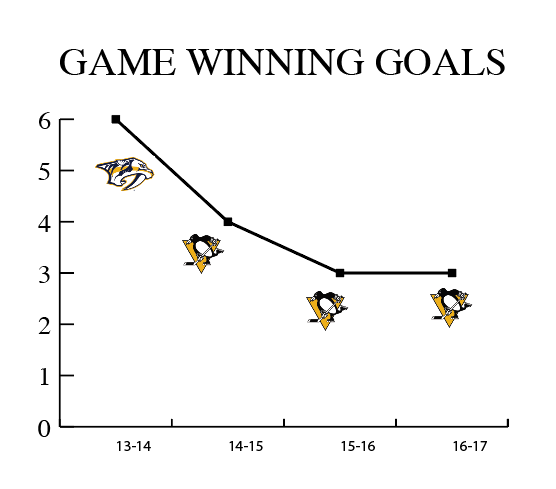 Game winning goals are important. They Win games. If we could get Patric in his prime then he's a perfect fit for the Penguins organization, but right now we can't afford a player bottoming out who has his kind of salary.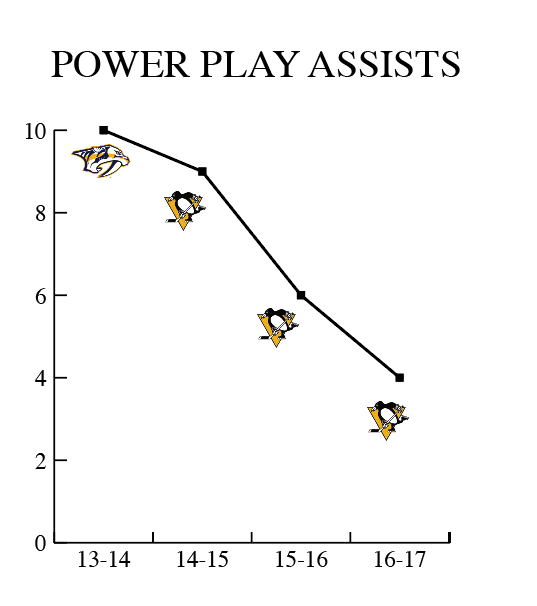 What are they putting in their water in Nashville?
Saving the best for last, here it actually gets worse.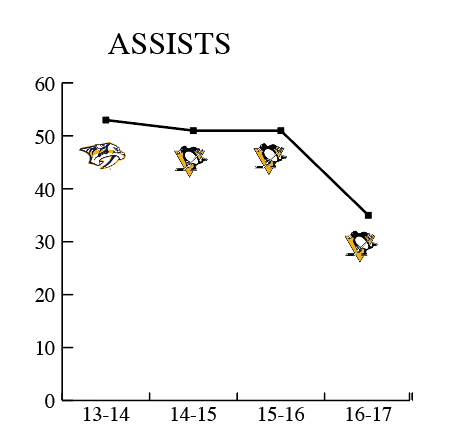 And of course, it gets worse: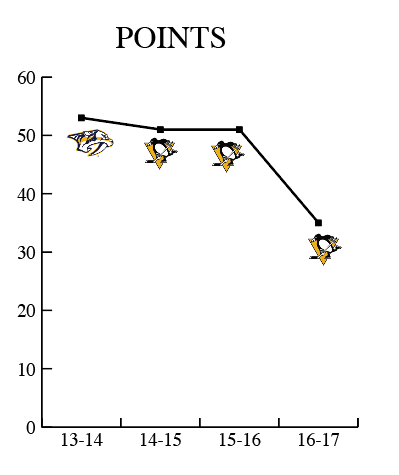 Now I know some of you are not going to see eye-to-eye with me, but that's why I know this is a good idea. Hornqvist plays a banging style of hockey, the same as Chris Kunitz. In 2010 if someone suggested trading Chris Kunitz you would've started the pitchforks and rallying, but then Shero signed a man that plays a style of hockey that doesn't favor the older years of NHL-life, and look what we have. So, would you rather have Kunitz 2.0 in 3 years? Or would you rather have some salary cap room to add more necessary pieces for the current playoff push and roster space to accommodate the next Hornqvist (Kuhnackle, anyone?).
That's the thing about these types of players, they are great and lovable, but they are also replaceable. There is always more grit coming through the pipeline.

Step One – Trade for Shattenkirk
Pens Trade:
Olli Maatta
Derrick Pouliot
First round pick 2017
Blues Trade:
Kevin Shattenkirk
Take a quick look at the Blues salary right now and be mesmerized at how well everything is laid out. However their average age sits at 27.267. This would bring that down a bit, bringing in new future talent and keeping their cap hit healthy. They also move out a pending UFA so that they don't risk losing him for nothing in the offseason (as Penguins fans should be all too familiar with).
For the Penguins, they get the prize player at this year's deadline, and some desperately needed blue-line help. This logic might seem strange when I'm suggesting a D for D trade, but Pouliot has already played his way out of favor with Rutherford and Sully (so it's in the Penguins' interest to get some return while he still has some perceived value to other franchises), and Maatta's health has unfortunately become a question mark and he doesn't seem to fit in well with Sullivan's system. Getting back a D-man who can step in and be a top-2 impact player on the defensive end is not something you come by every day. The Penguins give up a first rounder because I think it will be necessary to seal the deal (the asking price for these types of players is always pretty substantial at the deadline). However, a 2017 first rounder is more expendable due to this year's weaker draft class. Shattenkirk would be a rental, but if the Penguins go on a run, they might be able to convince him to resign in the offseason. Even if he remains a rental, he would be an incredible boon to the depleted defensive corp at the most important time of the year.
Penguins cap increases by $166,667. Total cap space going from -$4,495,250 to -$4,661,917

Step Two – Trade Hornqvist for Cap Space
Pens trade:
Patric Hornqvist
Bruins trade:
4th round pick 2017
Joe Morrow
Boston is right on the playoff bubble, but in very good position to secure a spot (currently 75% chance of making it in). The one area they're struggling most with right now is consistent offensive production as they are 16th in the league in goals scored, which would put them dead last of all playoff teams. They are also thin at right wing. Obtaining Hornqvist solves both of those problems, as Hornqvist slots in perfectly to Boston's first/second line (depending on how they decide to utilize Backes), and can also give them power play help. Boston has the cap space to take on Hornqvist's 4.25 million AAV contract,  they would simply need to ship off the cheaper contract of an expendable depth player (Morrow). Giving up a draft pick is tough for Boston as they already don't have a 3rd round or 5th round pick this year, but it's an acceptable tradeoff to acquire a team need that they can afford.
On the other side, the Penguins are currently first in the league in goals scored, and so they can afford to shed some of their offensive production so long as it translates into cap space for the Shattenkirk deal I've outlined above. They get Hornqvist's cap hit off of their books, recover a draft pick (helping to restock what they gave up for Hainsey and Shattenkirk), and get back a prospect to help cover the losses of Maatta and Pouliot. Most importantly, the Penguins get value for Hornqvist before his production slips any further and they wind up with yet another grinding winger past his prime signed for too much money.
Penguins cap decreases by $3,450,000. Total cap going from
-4,661,917 to -1,211,917. This new cap hit is far more manageable, and would only require a depth deal at the deadline and maybe sending a player back to Wilkes-Barre in order for the Pens to become cap compliant.

Trading Hornqvist now would be a steal for Rutherford. As I laid out earlier, he is practically the next Kunitz. However, 29 other NHL teams don't know about Kunitz like we do. What 29 other teams see is this gritty player that grinds hard and can score the dirty goals. With next year being the final year on his contract (and the Penguins most likely losing his buddy Hagelin in the upcoming expansion draft), now is the perfect time to act.
I've enjoyed Hornqvist's time here, but he has to know it is coming to an end. Next year's team would look much different than this one, but they will have a solid defense, a world class goalie, and a first line of Sheary-Crosby-Sprong. It's time to move on from the past. The team can't afford to waste the last years of Crosby and Malkin's primes by once again clinging to players that have been here for awhile out of loyalty.
I hope you've enjoyed this first edition of the Jason Irving Experience, and I can't wait to write here again as soon as Rad and Brendan allow!